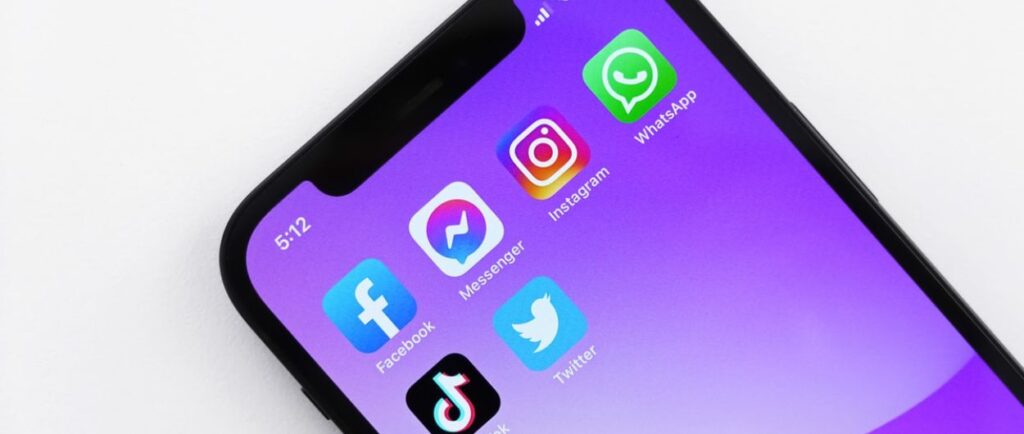 Social media advertising is one of the most lucrative and effective marketing strategies. So it is no surprise that social media giants like Facebook, Instagram, and Twitter have made billions of dollars from it. 
As social media advertising becomes more and more prevalent, the cost of social media advertising is also increasing.
How to maximize your social media advertising ROI in the new era
Social media advertising has become a key part of the marketing strategy used to promote products, services, and brands. It is a highly effective marketing tool that can be used to generate leads, increase brand awareness, and improve customer loyalty.
The new era of social media advertising is the golden age for businesses. The ability to reach customers on various social media platforms has never been greater. This has led to an increased demand for social media ads.
Every business owner wants to maximize their ROI from social media ads, but it can be difficult without a little understanding of the fundamentals.
What is Social Media Advertising? 
Social media advertising is a form of marketing that allows companies to create ads on social media platforms such as Facebook, Instagram, Twitter, and YouTube. These platforms have made it easier for companies to reach out to their target audience.
The main objective of social media advertising is to increase brand awareness among the targeted audience. It also helps increase brand engagement by increasing the number of likes or shares on the company's posts and videos.
LinkedIn
96% of B2B companies advertise on LinkedIn, which means you already know the target audience. And if you provide a highly-recommended product or service, you can increase conversion rates, increase the conversion rate on your websites, and boost your return. 
Facebook
Facebook has nearly 3.5 billion users worldwide. The software has been designed to generate significant growth for all businesses using its services. It also offers many advertising options and analytics tools. Facebook's advertising manager allows users to develop customized advertising campaigns, establish specific audience groups, and track their performance.
Instagram
80% of Instagram users are active buyers.  Instagram also took more steps to provide businesses with a boost in social media profiles, Instagram vlogging, reels, and Instagram shopping. You can also sell online for free with Instagram Ad Campaigns!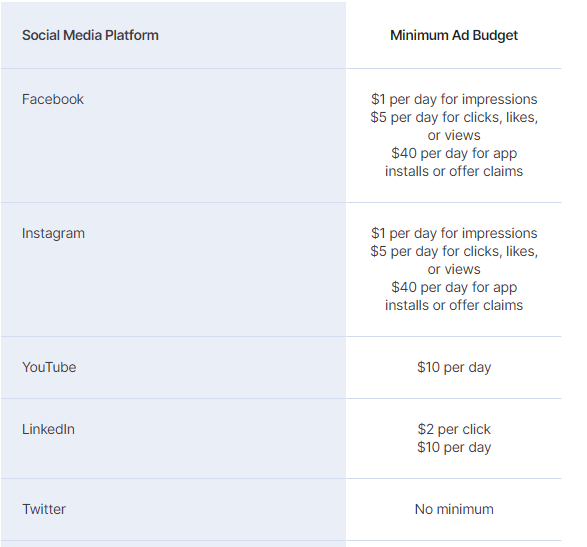 Average CPC for social media ads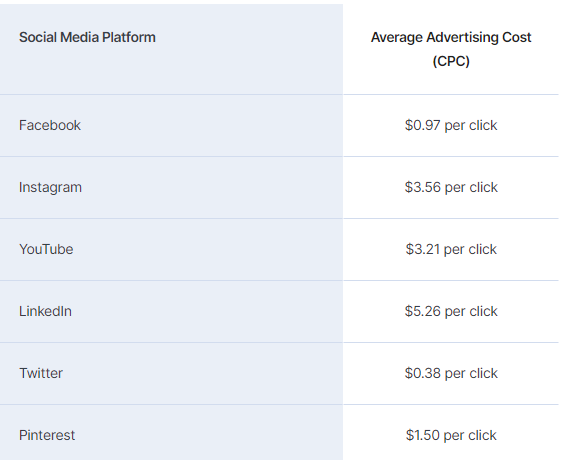 Average CPM for social media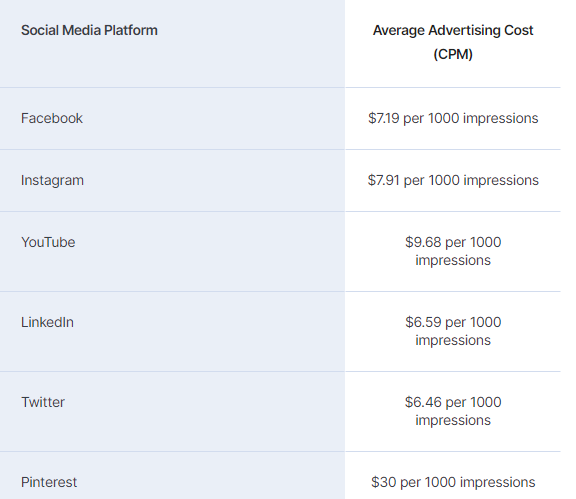 Increase conversions with optimized content
Increasing conversions by driving relevant traffic into conversion-ready websites. It helps determine which ads reach the highest number of people and generate more conversions for our customers. 
A further part of the analysis includes evaluating other data to see how well your ads perform and how well the audience responds to your ads. By monitoring your brand engagement, you can optimize your advertising campaign to achieve greater effectiveness. With our assistance, you can increase conversion rates for your audience.
Lead more loyal customers to your platform
You can create content to generate awareness of your product or service, ensuring that your product or service can be purchased. You'll have highly targeted ad campaigns that attract consumers who are most likely to follow the action. This helps create a positive client-business relationship that drives past buyers to stay loyal to your business and repeat purchases.
First, do some quick math & estimate how much you spend on social media marketing every month. 
Then head to our website to get a quote and discuss your business needs with our team today!
How much can you expect to spend?
It would be nice to see how much money you can expect in a social networking marketing campaign. But there are no clear answers. Exactly how much aggressiveness is required to run your campaigns depends on your goals. 
Start-ups can make a good start with minimal ad spending until they are confident with ad platforms. Facebook allows users to spend at least $1 per day to increase their views and $5 per day to increase traffic and other goals such as conversions. 
First, we'll look at Social Media. The decision is to do the social advertising in-house or outsource completely. If you plan to do it yourself, it may be worth investing between $30 and $100 per month on social media platforms. 
The major expense is probably time. You need to write and publish your own content regularly to be able to reply to comments from your audience. This is certainly not the best approach since the business owners have other tasks to do as well.
If you are looking for an agency to plan a cost-effective social media marketing plan, get in touch with our team today!
Conclusion
In the past few years, social media advertising has been on the rise. It has become a necessity for any brand to reach out to people. However, with the increasing cost of social media advertising, businesses have been forced to rethink their marketing strategy.
The rising costs of social media advertising are forcing companies to change their approach and focus more on organic content.
Our company is well-known for planning and executing social media advertising plans in-house. We also work with clients to create a tailor-made social marketing plan, so you don't have to worry about any of the heavy liftings. The benefit of outsourcing your social media advertising is that you give yourself more time to focus on other areas of your business.
Start socializing your brand today!