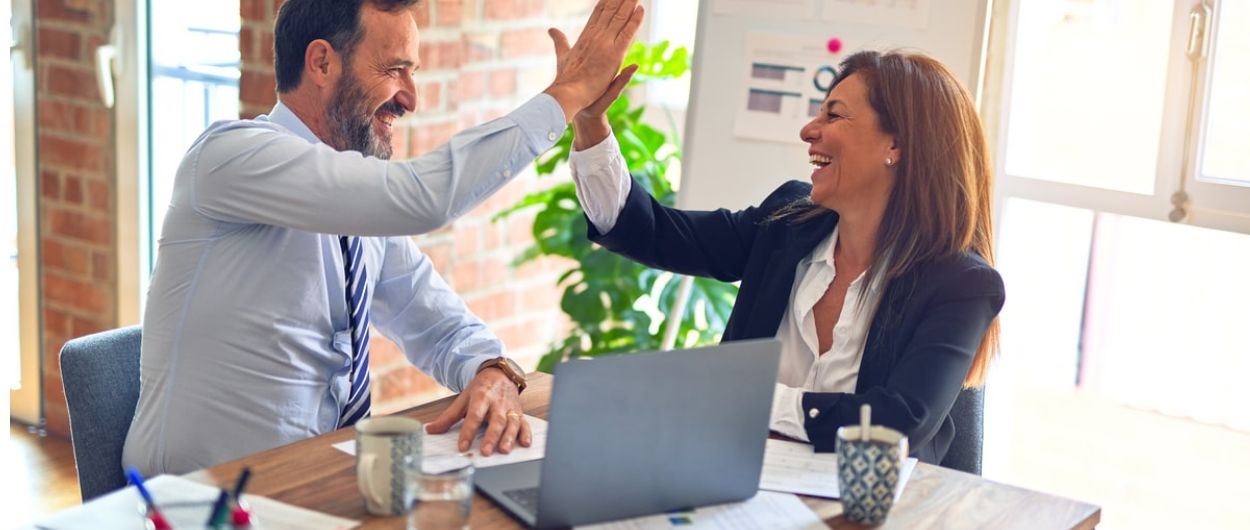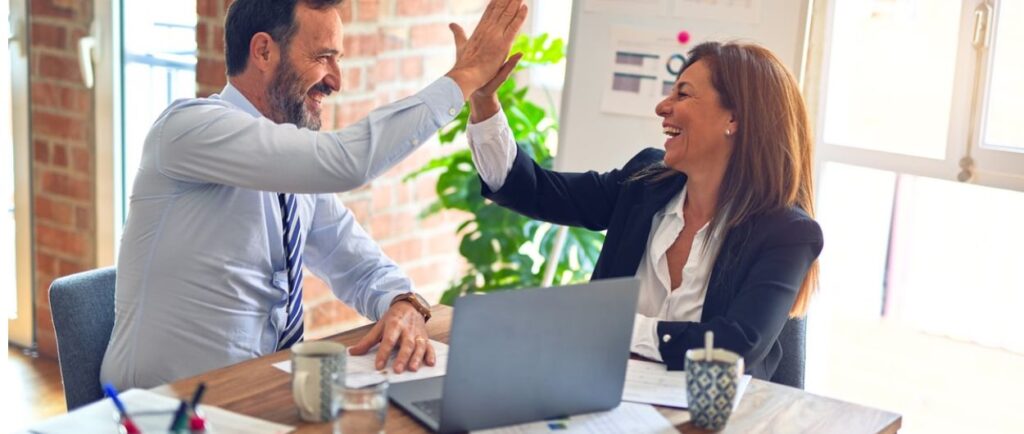 Small businesses try to craft and implement profitable marketing strategies. As a small business owner, you would like to execute small business marketing strategies that offer exponential growth to your brand. 
We, as digital marketers, can assist you in choosing the best channels to design an effective marketing strategy for your small business.
A clever trick to use them effectively is to create small business marketing strategies every month. These are inexpensive ways to promote your mobile application and website.
By the end of this article, you will have a clear picture of upcoming marketing strategies. 
In this article, we have discussed the following:
The Core of Marketing
Facebook Advertising
Organic Social Media
Google My Business
Google Ads
Content Marketing
Email Marketing 
Free Consultation
Webinars
On-Page Optimization
Affiliate with Coupon Companies
Facilitate Staff Incentives
Be a Part of Local Business Groups
Be an Orator at Local Events
Associate with Other Businesses
But, before we reveal these marketing strategies, it is essential to understand the core of marketing.
The Core of Marketing
There is no shortcut to marketing, and the ultimate aim is to connect your business with the right customer base. This seems like a simple task but involves multiple layers that can be difficult to manage simultaneously.
To begin with, you have to consider the following aspects:
In which part of the world does your audience reside?
What are the key parameters that define your customer base?
On which online platform are they available the most?
How do they search for products for any specific industry?
Finally, whom do they approach while making a purchase decision for your product line?
Answers to these questions will help you choose the best marketing strategies suitable for your audience without wasting resources.
This means that you don't have to concentrate only on one strategy but a couple of them.
As marketers, we cannot offer you a preset customized marketing strategy for your small business because we are unaware of your services, potential and existing customers, and business style. 
However, you know your business better than us!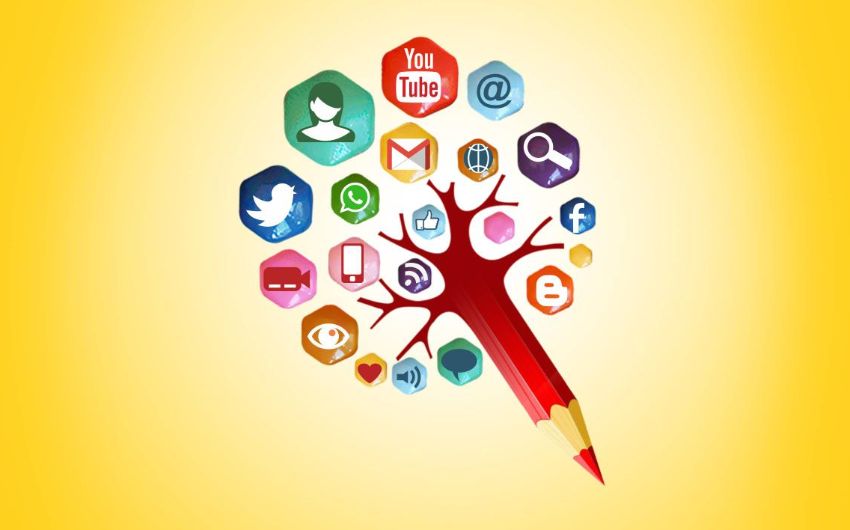 Therefore, our marketing experts have shared a handful of effective marketing strategies that can be customized as per your audience and business requirements.
Besides, you can reach out to our digital marketing consultants as they can guide you in person to choose a promising marketing strategy for your business.
It's time to rock and roll with the best strategies!
Facebook Advertising
Two million SMEs prefer Facebook ads as they are inexpensive and effectively reach your audience virtually.
Facebook ads are the most favorable marketing strategy for advanced targeting. These ads allow you to reach a specific audience for your small business as per their geographical location, age, location, gender, purchase behavior, among others.
It is easy to create Facebook ads with a few innovative efforts; all you need is a catchy headline, a vibrant image, a detailed description, and a link.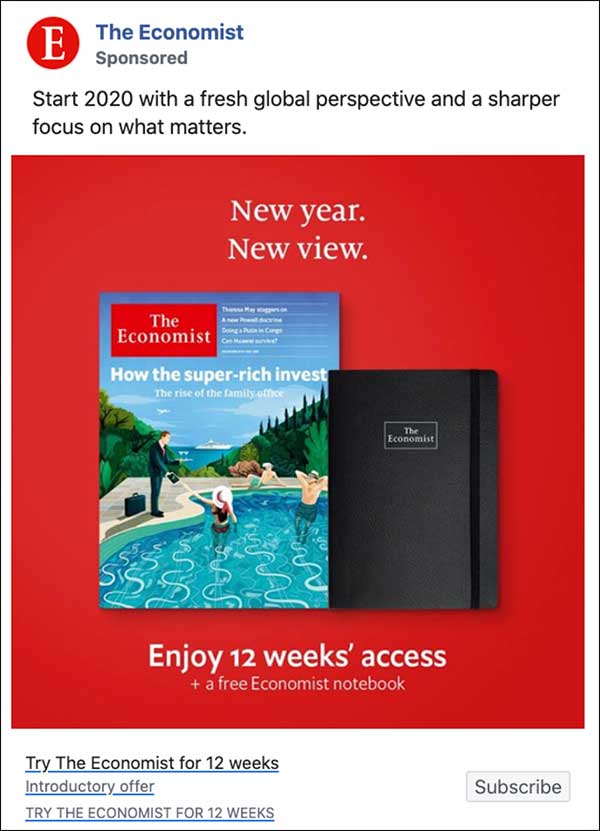 Our digital marketing experts can further assist you in using the Facebook Ads Manager for your business wisely. We can train you to run simple tests across multiple ad sets to generate a winning formula and reach the much-needed profit ratio.
Many new users and SMEs struggle to succeed during their initial campaigns, and that's when we come into the picture. Our expertise and persistence can help you to implement strategies effectively.
Our experts believe that if you plan to use Facebook as the main stream to reach your audience, you can use tools such as AdEspresso to run campaigns and accelerate your digital journey and business ROI.
On the contrary, if you are an enterprise that wants to play with solid visual graphics, then Instagram Ads are a wise choice. Instagram, a subsidiary of Facebook, helps small businesses with a vast database and target options. These features open a new array to reach your audience through better visual sales. 
Organic Social Media
The use of social media seems compelling for a strong and active digital presence. 
67% of consumers prefer social media for smooth customer support, and 33% use social media to skip the traditional telephonic conversations.
Customers make a quick search for businesses they are associated with or want to associate with. If they don't find your digital presence, they are likely to switch to your competitor that can be easily reached through any social media channel. That's how social media marketing comes into the picture.
The important question here is not whether you have an active digital presence; instead, how much resources will you dedicate to increase your social audience?
Some industries make heavy investments in organic social media growth, while others spend just a handful.
For instance, an emerging fashion designer would invest on Instagram to actively update their audience with the latest designs and styles. This active and conscious investment in social media marketing will help them reach an increased audience interested in clothing and supply consistent direct sales.
Other small businesses may not find Instagram appealing for their services.
Here, the secret is to understand and recognize your customer traits and how they would prefer to be approached. If the answer is social media platforms, you must choose the ideal channel to reach them. 
Google My Business
One of the powerful moves for your small business is to rank up in your Google My Business listings. This is one of the most impactful strategies if you are a local business owner and aim to target customers in the vicinity.
For instance, if anyone is looking for tasty donuts in New York, then they directly come across your brand.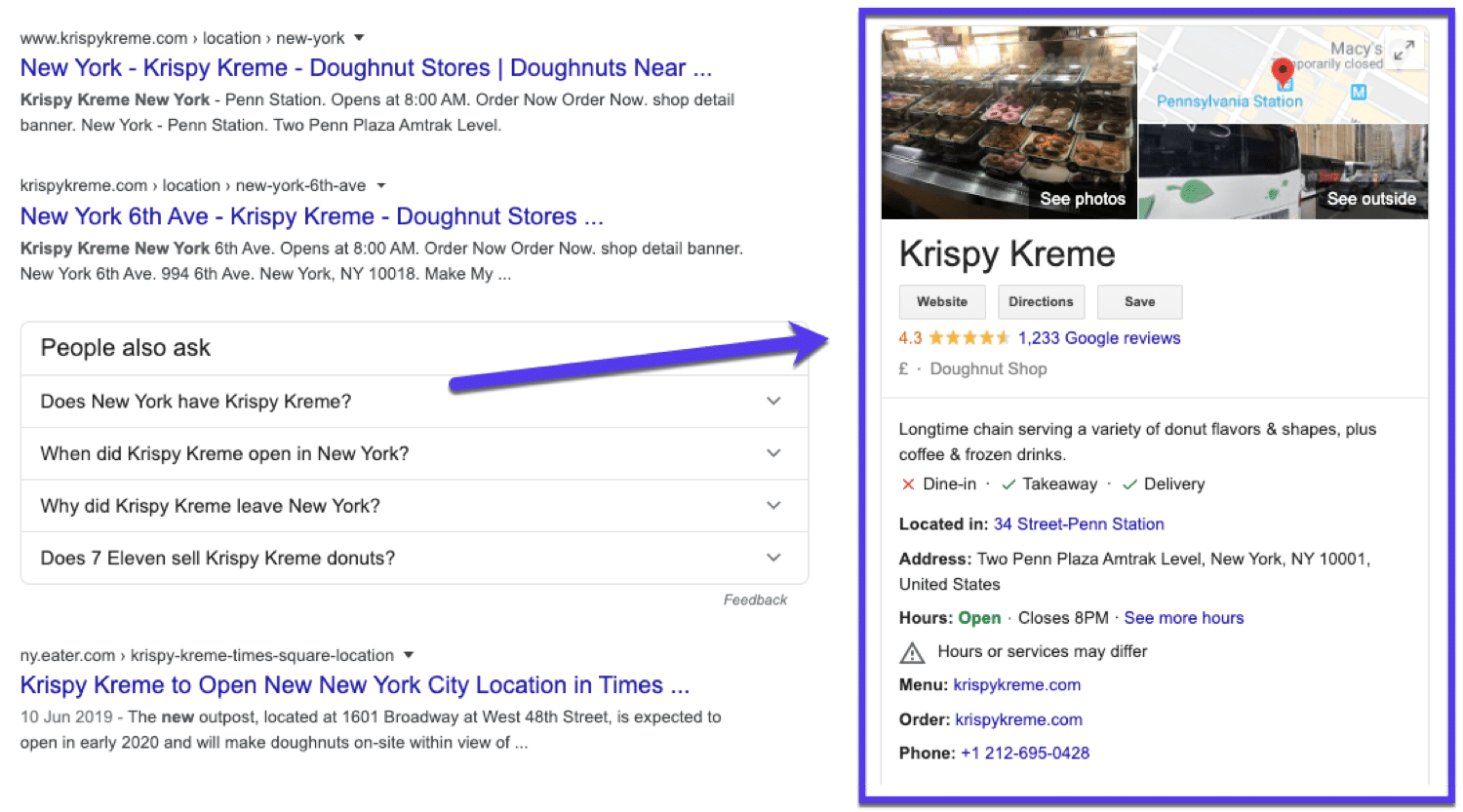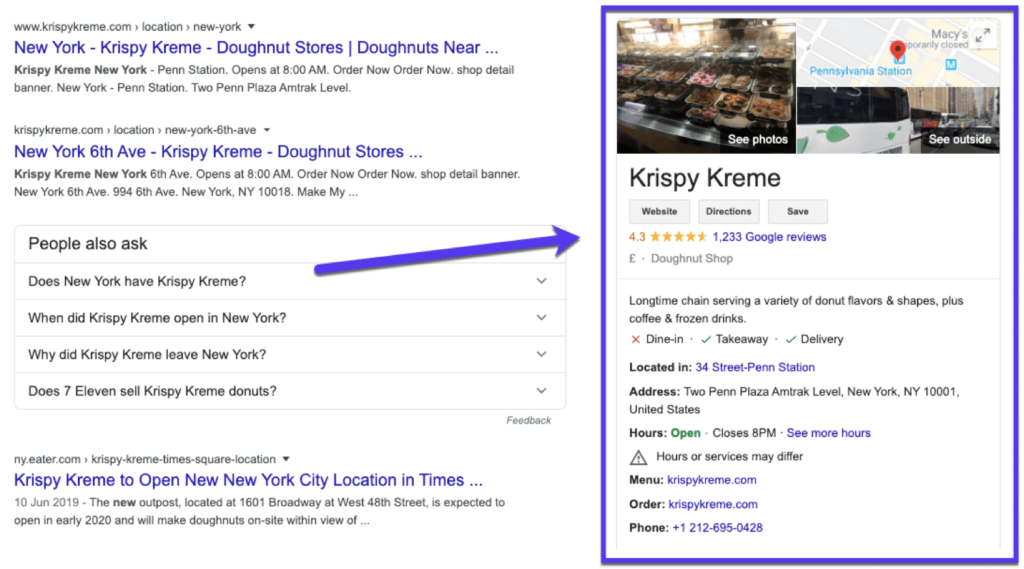 This is an example of a Google My Business listing; it is good to be listed and rank on the first page. But, it's best to rank among the first three as you can attract potential customers in large numbers, qualify leads, and make conversions without investing in any type of ads.
Google My Business accumulates information on all your Google platforms such as Google Maps profile, Google+, Google reviews, Google Insights, data on Google Analytics, among others, and at a single location.
Your unique brand name can obtain a large display to inform customers about your presence.
Google My Business can provide your small business the much-deserved visibility and credibility to run local businesses and be at the top.
As small business owners, you must know that ranking in your GMB listing is not difficult. All you need is the right amount of effort to optimize your profile, collect reviews and citations, and our team can assist you the best in this process.
Google Ads
Google runs over 40,000 search queries every second, and no other advertising technique has the potential to grab attention in such a short span.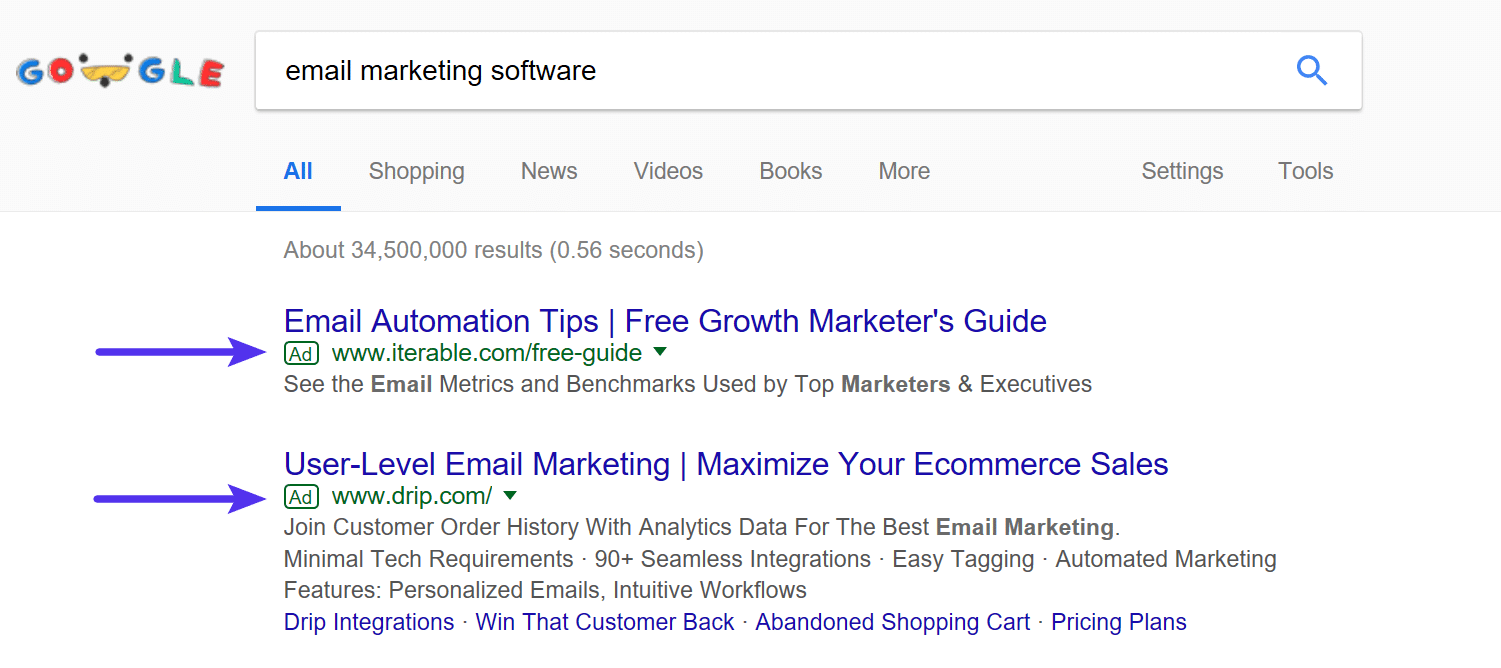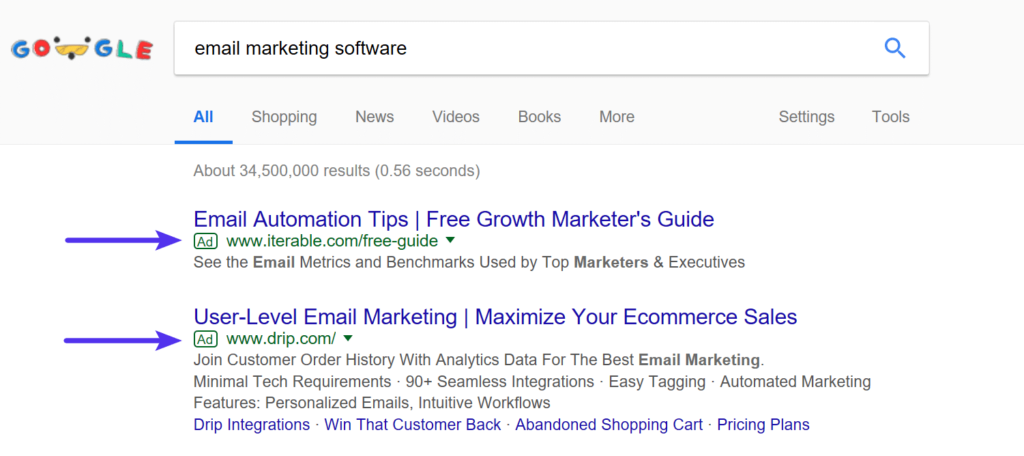 Google Ads has been a part of marketing strategies for a long time, and hence it is considered the godfather of online marketing strategy. Experts know how to apply this competitive strategy to your business.
Regardless of being a paid channel, Ads aims to offer users relevant search results. This strategy can be less expensive when coupled with proper onpage SEO for your business.
Google allocates a quality score to your ads based on relevance, CTR, and the specific landing page your ad sends traffic to. This quality score influences the bid rate at which you want to get the ad displayed.
For instance, a higher quality score, lower the bid cost, and vice-versa.
 Among all marketing channels shared in this article, Ads is a symbiotic channel that can be easily combined with other strategies for optimized output.
It is a paid marketing channel that offers you immediate results, and you have the power to scale it as far as your budget constraints.
Content Marketing
18% of marketers agree that content marketing strategy has the most excellent commercial influence across channels and eventually on businesses.
Content marketing strategy is the process of crafting and distributing relevant, valuable, and consistent content to tap on and retain well-defined customers. The right content strategy can drive-in profitable customer action.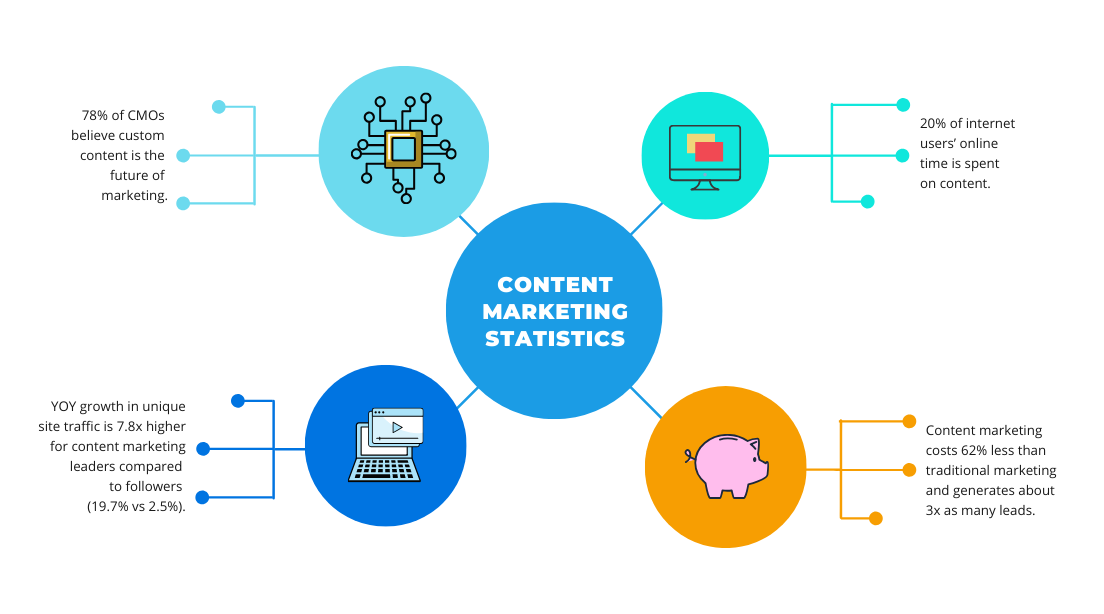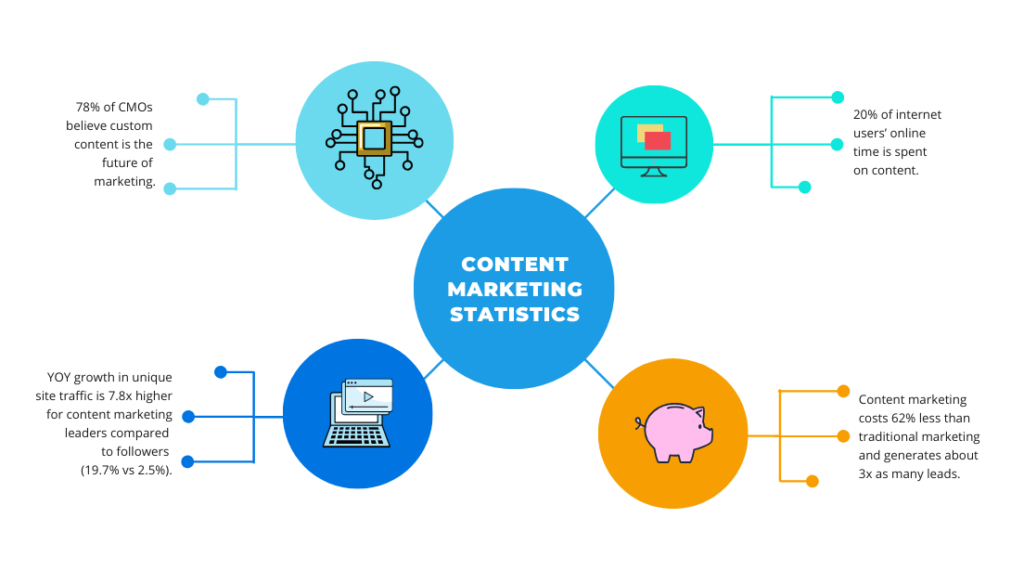 Content marketing strategy is different from paid advertising and concentrates on long-term perks. Initially, you may not observe your audience responding to your blogs, infographics, or videos.
However, you will observe more visitors, existing customers, and leads that single-handedly lead your business in the long run.
Content marketing strategy is not a single form of content, as it involves multiple elements in the right proportion, such as:
Relevant topics
Quality content
Search Engine Optimization
Optimized for readers
Consistent content development and promotion
Often, small businesses restrict content to mere blog posts. However, apart from blogs, the content comprises podcasts, videos, online courses, infographics, and other formats through which your audience can consume more information.
If you are keen to include the content marketing strategy for your business, then remember that you are less likely to gain ROI for the initial months. Do some research or ask experts for a better understanding.
Creating average content for your website will not provide you with expected results. Therefore, content marketing strategy is implemented to gain perks in the coming months. 
Email Marketing
Email marketing strategy is a prominent element of digital marketing.
Potential customers are less likely to purchase on their first visit to your website. Instead, you will have to capture this potential lead, nurture it through regular messages, and convert it into sales.
This marketing strategy is the most important channel for nurturing leads, interacting with them, and converting them into actual sales.
Email marketing strategy is also referred to as a lead magnet that attracts visitors and compels them to share their email addresses.
Common calls to action, such as a free service trial, request for a quote, a seat at the webinar, free coupon codes, etc., can drive in your visitors for your small businesses.
Our digital marketing consultants can guide you with email marketing for your business. 
We also have a skilled team that can guide you with proper email marketing campaigns.
Either the use of the tool or experts can help you with a professional email marketing strategy to interact with your target audience.
We have listed down a few perks of email marketing:
Global reach
Inexpensive
Easy to segment
It is automated
Quick communication
Easy to set up and use
Easy to optimize and track
Of all the marketing channels, email marketing happens to be the most accessible channel for almost every business.
Free Consultation
Your target audience will prefer reaching out to experts to understand and approve your services.
It is important to position yourself as an expert in your niche, and there is no better way of doing this than offering a free consultation. In addition, offering a free consultation is a smart way to generate leads.
A reliable and smooth interpersonal sales process can assist you in acquiring a large percentage of leads. However, small business owners worry that potential audiences will run away with industry insights shared during a free consultation.
Those who approach you for complimentary bites are either way not keen about your services and will walk away eventually. However, a handful of the interested audience is more likely to stick around after the free consultation.
They believe that if you can share such expertise in 30-60 minutes, you have the aptitude to execute the same for their brand, thereby making it convenient for them to hire you.
Your consultation can be offline or online; the choice is yours. You can advertise free consultation through websites, mobile applications, social media platforms, pamphlets, and word-of-mouth.
This strategy is not suitable for all businesses, and its execution may vary as per the nature of your business.
Webinars
A webinar is an online seminar in the form of a demonstration, presentation, and discussion.
Webinars can be used as lead magnets for email marketing, and a captivating topic can pull in many subscribers. Alongside, this is an excellent opportunity to boost credibility among existing subscribers.
Webinars can be used as standalone products or released in short snippets as they are quickly recorded. In addition, Webinars can be used as a new e-learning channel and for offline training.
A webinar is a platform where experts share their knowledge in an interactive session; this is way better than simple videos. The Q&A session and the start hold more significance on the webinar.
The following software capabilities are required for a smooth webinar:
Screenshare: The presenter can easily share the screen, switch from the video tab to white board, or do other live demonstrations.
2-Way audio: The presenter can speak while others are on mute, and the presenter has access to switch on the audio access of an individual viewer so that everyone can hear what he is saying.
Polls: The presenter can invite viewers to participate in a survey and share their feedback.
Webinars are effective in specific industries, but you have to test once whether it is suitable for your audience.
On-Page Optimization
Most businesses craft their SEO strategies based on keyword research, and on-page optimization supports the following search infrastructure. 
Most entrepreneurs misinterpret on-page optimization to be just an SEO strategy. However, it comprises everything from optimizing keywords to site load speed that assists Google in ranking your page. 
You cannot ignore that great keywords show results only with good on-page optimization. 
We have discussed some basics here:
Meta Descriptions: They act as a CTA to entice your visitors with additional information and have a 150 character limit. 
Title Tags: Page title must be in H1 tag and include keyword and your brand name, and it has a 50-60 character limit. 
Keyword Density: Optimal use of the keyword in the title, meta description, and first 100 words can improve keyword density percentage.
Schema Markups: This is one of the most powerful tactics to boost your website in SERPs as it informs the search engine about your content.
Site Load Speed: The Google page insight tool can share a score with you; along with that, it also shares recommended changes to improve the score to 85 or more. 
Social Sharing Icons: Social media holds a niche positioning in small business SEO, and hence it is essential to include your social media platforms on your site.
Affiliate with Coupon Companies
Irrespective of whether you offer products or services, you can connect with coupon deal websites such as Coupon Chief to enhance your services. 
These sites have a large customer base grouped by location and preferences, making it convenient for you to scale your business across a broad audience. 
In this strategy, you have to offer discounts to customers and commission to the coupon company. Remember, reasonable discount rates can gain increased customer attention and loyalty. 
It is essential to do some math before you affiliate with any coupon company and analyze whether this strategy is effective for your business.
Facilitate Staff Incentives
Staff referrals are one of the most effective ways to include them in your marketing strategy. In addition, you can offer referral discounts or any additional perks to your employees.
For instance, you can offer vouchers for movies, staycation, or bonus leaves for completing a specific tenure in the company or X number of sales.
Special training and upskilling programs can be included in the marketing strategy to encourage employee-friendly culture at the workplace. All these incentives can enhance the brand value and position of the company and can be included in marketing strategies. 
Be a Part of Local Business Groups
Joining business-oriented groups can help network with like-minded people that understand and are keen on owning and running businesses. You can meet and greet individuals of specific-niche in your vicinity. 
This is an excellent opportunity to recognize and grab new business opportunities. 
In-person meetings hold more relevance than virtual meetings for such groups. 
Be an Orator at Local Events
Your presence holds tremendous significance, and hence it is important to participate and voice your opinions at local events associated with your business niche. 
People around you get to know your business better when you speak at events and share impactful industry insights with them. Besides, this platform can be used to strengthen your marketing strategies.
You can participate in the following events:
Business networking groups
Local clubs
Churches
Schools
Specific events mentioned in magazines and newspapers
Events hosted by industry pioneers 
A small conversation at any of these events can open new doors for your business.
Associate with Other Businesses
Team effort holds more significance than individual effort, and the same tactic works for modern businesses. Partnering with other small businesses is one of the oldest marketing strategies, and this strategy can be fruitful for your business.
Regardless of your global presence, knowing about businesses around you will help you find a beneficial way out to both companies.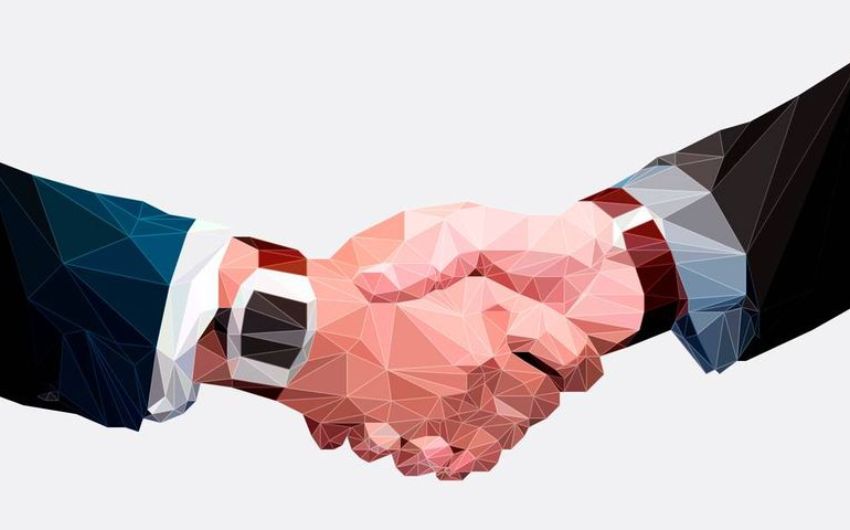 For example:
A coffee shop can partner with a bookseller so that both companies gain recognition.
A CRO agency and PPC agency can work together and share clientele.
A local make-up brand can tie up with a famous beauty therapist to tap on more audience.
The thumb rule of this partnership is to recognize a crossover that is mutually beneficial to both companies. 
Closing Thoughts
Your marketing goals play a significant role in improving your marketing efforts. A well-defined goal ensures that you have a strategy that aligns with your goal and is easier to measure the outcome. This can be a daunting task, and our digital team can inform you more about this.
This comprehensive view of different marketing strategies can help you decide on a plan in sync with your ultimate marketing goal. Unfortunately, most businesses make a rookie mistake of applying all strategies together. 
They forget that applying all of them together won't help your business. Hence, our digital marketing experts recommend clubbing a few of these marketing strategies that fit your small business to observe skyrocketing growth in the next year.