Your bid could significantly impact the results of your Amazon advertising campaign. Even well-planned ads that are aptly directed at the niche audience sometimes fail to meet expectations. That's because no amount of target-marketing research can guarantee that you'll know exactly what your customers want, where they want it, and why.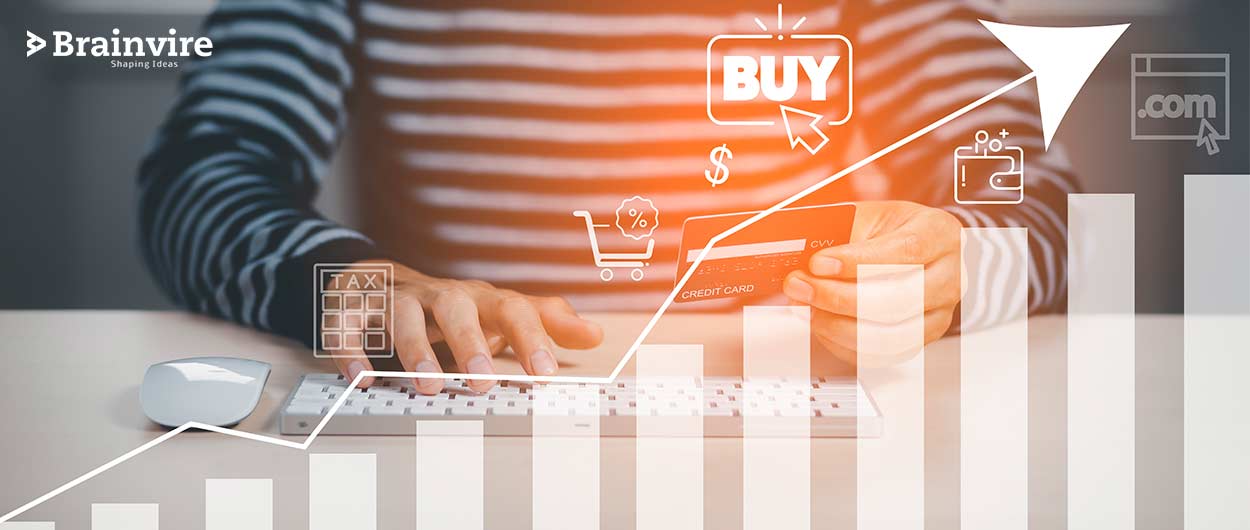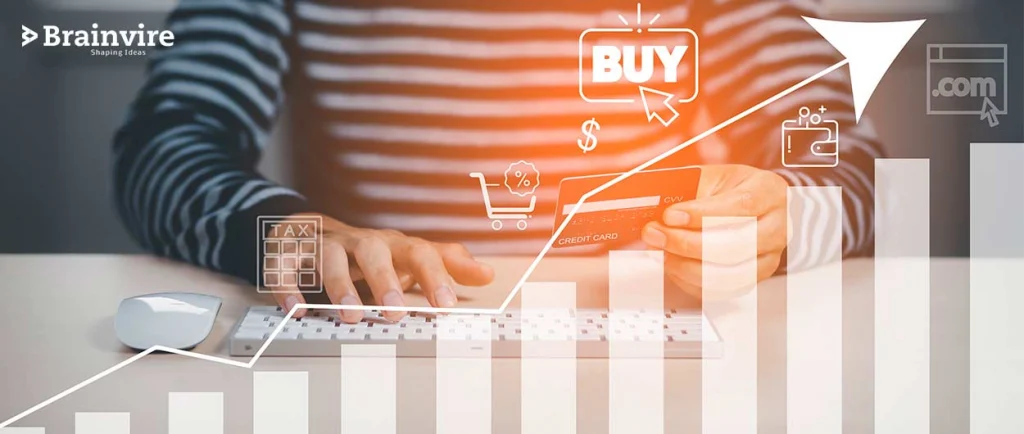 Consider bubble wrap, for instance. Bubble wrap was initially created to be wallpaper, not the well-known insulator and entertaining poking toy for kids it is now. Despite its initial failure as wallpaper, the brand was repurposed to serve as a packaging protectant. Hence, it's crucial to have an efficient and unique advertising campaign strategy because you can never anticipate how buyers will react to or feel about your offering.
Setting your bids too low can make you lose out on desirable locations and opportunities. Inefficiency will skyrocket if your offers bring in too much traffic for too little cash.
To build successful campaigns that achieve your business goals, you need a thorough understanding of how Amazon bidding works.
What is the process of Amazon's keyword bidding?
Amazon uses a real-time CPC auction to choose (a) which advertisements to serve, if any, and (b) in what order, whenever a shopper does a search for products on the site.
Most CPC auctions follow the Second-Price Auction format, where the winning bidder only has to pay $0.01 more than the runner-up.
Amazon, on the other hand, employs an improved Second-Price Auction which evaluates and ranks eligible advertising by taking into account both target-level price and relevance to the matched query. Expected CTR and conversion rates are projected to determine the ranking, but the specifics are kept confidential.
Since relevance can include a discount element, the winner of the auction might not have to spend the most money to win.
Amazon's Pay-Per-Click (PPC) Service: Why You Should Take Advantage Of It?
People don't automatically associate Amazon with marketing. But the retail behemoth has evolved into an advertising industry goliath. By the end of the third quarter of 2020, Amazon had earned $5.4 billion from advertising, up by 51% from the same period the year before. Amazon has not yet overtaken Google or Facebook as the most popular website, but it has gained a substantial portion of its market share.
Why are so many consumers, especially sellers, flocking to Amazon PPC?
Simple. ROI, or return on investment (ROI). Customers who enter a search query on Amazon, a selling site, are likely interested in purchasing. They are shoppers with serious intentions of making a purchase. Your adverts have a better chance of succeeding when the consumer is actively seeking the goods.
In addition, the number of users is rising. For the year 2023 in particular, this holds true. When traditional malls were forced to shut down, consumers turned to online retailers to satisfy their shopping needs.
Therefore, Amazon has an exclusive clientele that appears to be expanding annually. With Amazon PPC, you're targeting customers like those. When a pay-per-click (PPC) advertising campaign is executed appropriately, profits can be quickly realized.
What Time of The Year Is Best to Launch Amazon PPC Ads?
This is a typical concern of first-time vendors. When would you recommend beginning a pay-per-click campaign? It's unfortunate that there is no clear solution. We suggest starting Amazon PPC ads as soon as possible after creating a new listing.
In order to create a profitable PPC campaign, you will need data. In order to get useful information, you need to get your campaigns going as soon as possible. As optimization is an iterative process, consistency is the key to success. It's difficult to stand out at the first stages of a product's life cycle, but Amazon PPC can assist.
Amazon's Paid Search: What Is It and How Does It Operate?
Here's a quick rundown of how Amazon's paid search works for you. The challenge is more apparent than real. Millions of people search the Amazon marketplace each month. These can be quite short or quite lengthy (or what we call long-tail keywords). Shoppers in this category are serious buyers.
Keep in mind that a potential consumer will never window shop on Amazon with the intention of making a purchase. People don't expect them to come up with original concept. They intend to buy it immediately. They need to only visit Amazon.com and search for the item by name.
This leads Amazon to compile a list of recommendations it thinks would satisfy the shopper's needs. People now refer to the elements on this list as "organic" outcomes..
Additionally, "sponsored" search results exist.. These results always display ahead of the organic ones, regardless of the search term. Ads can appear everywhere on a search engine result page, including above, below, to the right of, or even in the results themselves.
Advertisements on Amazon and Their Various Forms
Amazon Ads come in three different flavors: Sponsored Brand Ads, Sponsored Display Ads, and Sponsored Product Ads. Let's take a deep-dive to have a clearer understanding about them.
Amazon's Brand Sponsored Ads
Sponsored brand ads, frequently referred to as "headline search ads," are most effective for reaching consumers at the start of the purchasing process before they have a clear idea of what they want.
You can easily find Sponsored Brand advertisements on desktop computers. So-called "headline search" because it appears at the top of the results page. Below are the search results to the left of where you're currently looking. Since they can hold multiple products, you can advertise related goods next to one another.
There are a number of effective strategies to attract customers' focus with sponsored brand advertisements. Sponsored Brands Video is only one of the many formats available for this type of advertisement.
Select a product, a keyword phrase, and a spending limit to launch a Sponsored Product ad. By doing so, Amazon will automatically direct your ad sponsorships to the most appropriate demographic.
Several companies have reported higher sales with Amazon Sponsored Products ads than Google Ads, as the study's authors found. They are also cheaper than Google's CPCs by a factor of three.
Online Banner Ads Supported By Amazon
Increasing impressions, attracting customers in the upper stages of the buying process, and following up with them later to close the deal are all made much easier with Amazon Sponsored Display Ads.
Advertisements sponsored by Amazon and displayed elsewhere include:
Websites that allow reviews from clients
Pages dedicated to specific products on computers and mobile devices
Best of the listing pages for products and services
The sponsored display can re-target buyers who have recently visited your Amazon product pages, or your competitors' product pages or searched for terms related to your listing.
Sponsored Display Ads provide the advantage of being able to be displayed both on and off Amazon, improving re-targeting options.
Brainvire designs CPC ads for all businesses
Requirements To Run A PPC Ad Campaign on Amazon
Seller Account: Every advertiser should have a seller account.
Shipping: Every advertiser should be able to send products to any location.
Buy Box: If you want to use Sponsored Products to promote your products, you must meet the Buy Box eligibility criteria, which include things like having a professional seller account, showing metrics (for cancellation rates, order defect rates, late shipment rates, and so on), and stock availability.
Amazon Brand Registry: The fundamental goal of the Amazon brand registry is to protect intellectual property while also providing a better user experience.
Finally, some thoughts:
We have now outlined the basics of Amazon PPC. A vendor just needs to have a firm grasp on the essentials, yet there is a lot of data to sift through. However, this is only the beginning. Before you begin with Amazon PPC, we recommend that you read our other guidelines and watch our tutorials. An automated campaign is a good place to start for gathering essential information. Amazon's AI effectively handles campaign management.
But Amazon is a marketplace with fierce competition. Wasting money on advertisements reduces your revenue. Managing your campaigns manually is the most effective method.
FAQs
How is the Amazon PPC bid calculated?
A successful Amazon PPC campaign requires the following formula:
How much you should spend on each click equals your desired advertising cost of sales (ACoS) multiplied by your conversion rate.
How does bidding work for sponsored products?
When consumers click on an ad, the advertiser must cover the cost of the bids. CPC (Cost Per Click) marketing refers to allocating advertising budgets depending on how often ads are clicked. Through the use of accessible bidding tactics, you may also aid readers in discovering your publications and propelling sales.
How does Amazon PPC help new sellers to generate profits?
Amazon Pay-Per-Click (PPC) advertising, often known as sponsored adverts, is a popular advertising platform that may help businesses increase their online sales. This is because the advertiser only has to fork up the cash to Amazon if and when one of their ads is clicked. As a result, running Amazon PPC advertising doesn't cost extra money.
How to manage manual bidding on Amazon Sponsored ads?
Bidding strategy where you determine the maximum CPC for your advertisements. As opposed to automatic bid techniques, which decide how much to bid on your behalf, this method relies on human judgment. With manual CPC bidding, you may choose the maximum amount you're willing to spend on each click.
How Does Amazon Dynamic Bidding Work?
With Amazon Dynamic Bids, Amazon may instantly modify your Sponsored Product bid based on the likelihood of conversion. A Sponsored Product campaign's maximum CPC bid was a hard number.
How much should you spend on Amazon PPC?
Several variables define the cost of pay-per-click advertising, including the kind of business you run, who handles your PPC, and which ad network you use. It is suggested that you allocate about 10% of your annual income to spend.
How can I improve my Amazon PPC?
Higher visibility in Amazon's search results might mean more clicks and purchases for your business. In order to maximize the effectiveness of your Amazon PPC campaigns, please consider the following suggestions.

– Maintain a regular framework for your Amazon PPC ads.
– Put items that are interchangeable in the same ad group.
– Put some self-help tools to the test.
– Verify that the keywords you're using correspond with the ones you're using for your products.
– Use long-tail keywords to narrow your focus and get better results.