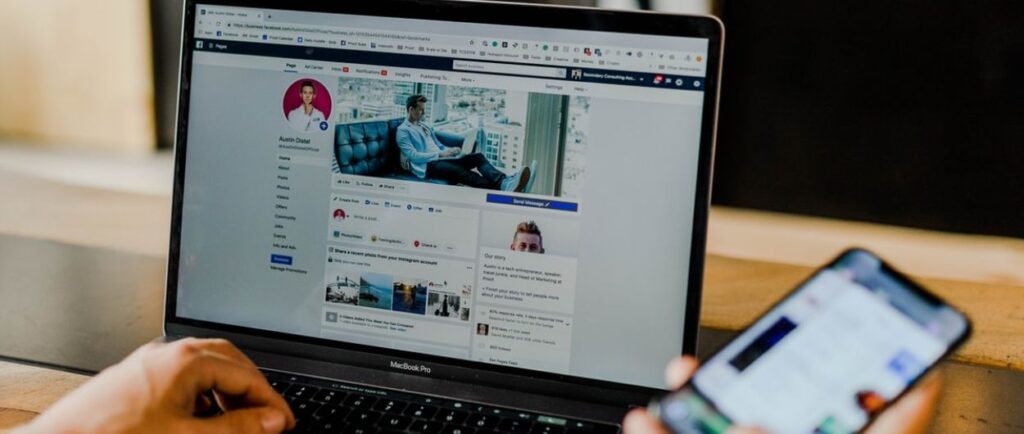 Have you ever wondered how connected the world is? You are not alone. 
With so many ways to communicate, commute and connect across the continents, one can say that we live in a hyper-connected world today. The internet has penetrated the farthest reaches of the globe, and the pace of advancement is mind-boggling.
As of January 2022, 98% of the population in Northern Europe had an internet connection, followed by 94% in Western Europe. At a global level, internet penetration was about 64%. 
The development in the telecommunication networks and infrastructure sectors accelerated internet penetration on a global scale. Internet users have been on the rise, thanks to progress in mobile tech and the modernization of regions around the world. In 2021, the number of internet users reached 4.9 billion. 
Here is a Statista chart depicting the 'global internet penetration rate from 2009 to 2021, by region.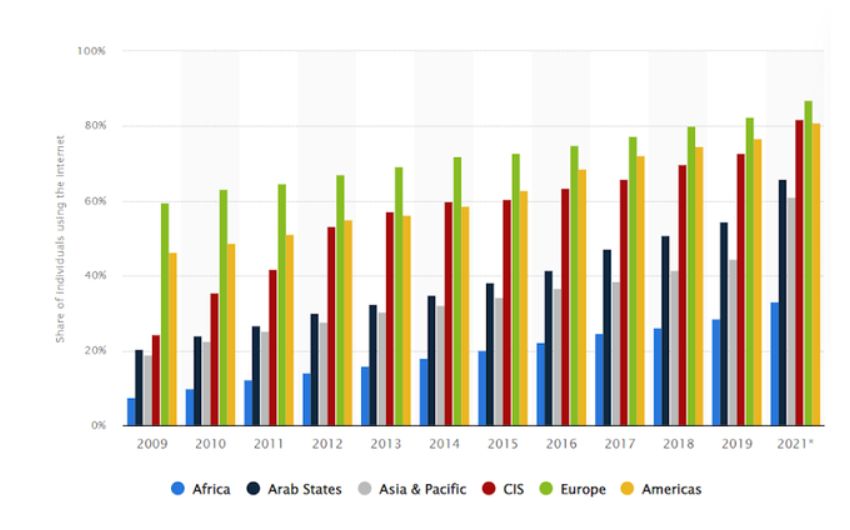 Living in this 'connected' world has exposed people to constant change and uncharted paths. Tremendous opportunities opened up for businesses by way of digital marketing. Marketing and advertising have changed to a great extent, and it looks like these changes are here to stay. 
Businesses have found many avenues to grow their business by utilizing the different aspects of digital marketing. For instance, they can share about their products and services with a wider audience and conveniently communicate with existing customers. 
Additionally, they can also find and reach out to new clients, attract them to their brand and convert them with the help of the new and advanced marketing techniques available to them in the digital age. 
Looking at the growing rate at which businesses of all sizes are adopting digital marketing, it is clear that companies are waking up to its increasing importance. 
Here is a glimpse of how companies are directing their marketing efforts and investing more in digital marketing.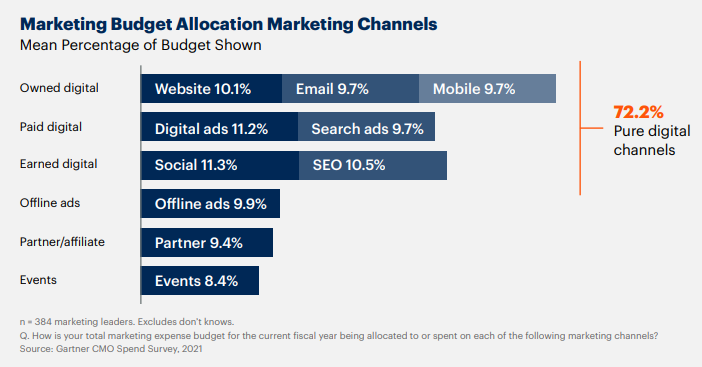 In this new, hyper-connected world, marketing and advertising are on a different plane altogether. This is particularly true because online marketing has opened up and transformed communication with existing and potential customers.
But before exploring the world of digital marketing, here is a brief introduction to it and its components. It is a broader term used to describe advertising and marketing interaction, with web innovation and varied online media channels.
So to begin exploring this concept, get an insight into what digital marketing is and its basics. This is a brief introduction to it, followed by an in-depth exploration of the topic. 
What is Digital Marketing?
Digital marketing is a set of marketing techniques that use digital technologies to reach and engage customers. It is an umbrella term for all the techniques used to market products or services digitally.
Some of the digital marketing techniques include email, search engine optimization (SEO), social media, display advertising, video marketing, and many more.
The aspects that characterize it include that it is well-targeted, interactive marketing. Further, it is conversion-oriented and quantifiable. Digital marketing leverages web innovation to gain customers and convert them into customers sustainably over time.
The way digital marketing functions is different from traditional marketing. Marketing has evolved over time; its applications have a much wider scope in its new digital avatar. It can be said that digital marketing is conceptually and functionally more competent.
Digital marketing can be broadly diversified into online marketing and offline marketing. While offline marketing involves TV, radio, and phone marketing. Online digital marketing involves the following categories:
Search Engine Optimization (SEO)
Content Marketing
Search Engine Marketing (SEM)
Affiliate Marketing
Social Media Marketing (SMM)
Pay-Per-Click advertising (PPC)
Email Marketing
Simply stated, digital marketing is an umbrella term. It involves all the activities related to marketing and engagement carried out through online media. The purpose of all these activities is to be discovered and noticed for your offerings and identity. 
Eventually, it is followed by leads, and the leads are converted to customers. The following graphic represents succinctly the categories involved in digital marketing.

[Also read: Reconsidering the Dropshipping Model: Drawbacks and Benefits]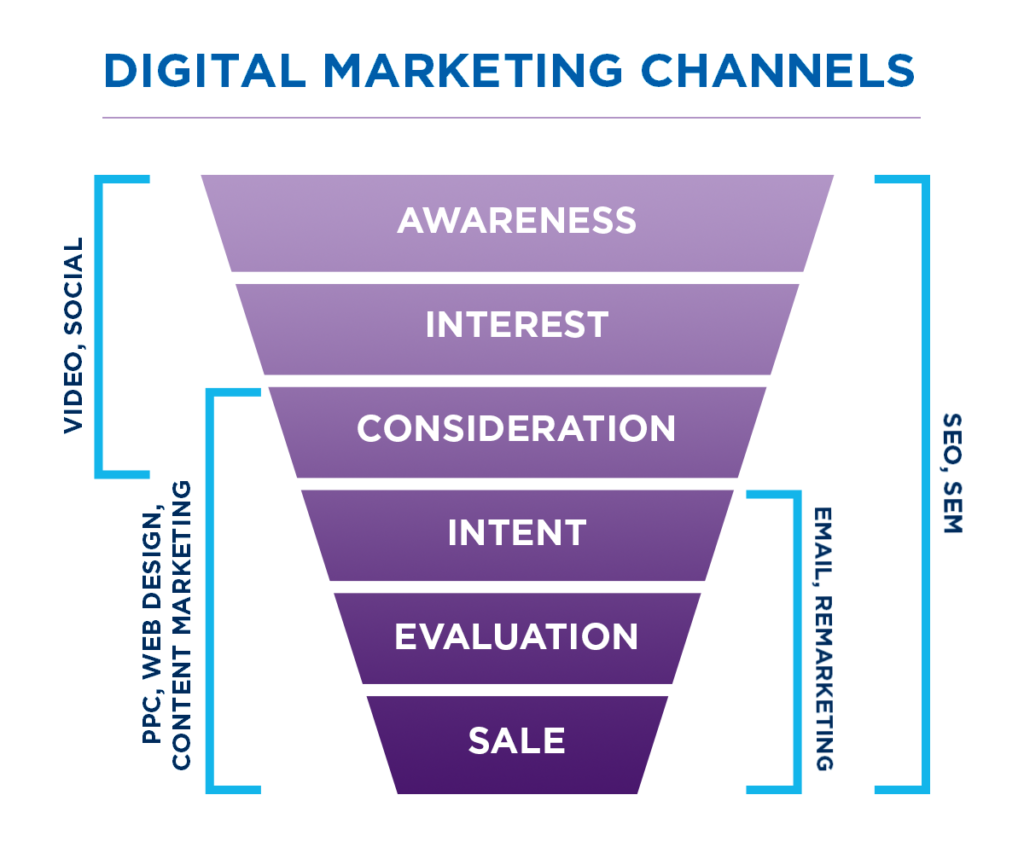 Traditional Marketing Vs. Digital Marketing
Traditionally, businesses used to market their products through print media, billboards, radio and TV commercials, and business cards. Earlier, these were the only viable and effective ways to promote your products and services. 
However, these methods had certain obvious disadvantages or limitations. Apart from the physical and geographical limitations, these methods were also constricting in terms of scope, reach, and monetary limitations. Moreover, the results were not quantifiable.
In order to get a better understanding of the differences between conventional and modern digital marketing, here is a list of differences between the two. 
In traditional marketing, communication is unidirectional, involving the brand, seller, or manufacturer informing its audience about it. Whereas, in digital marketing, the communication line is open for both brand as well as the customer, be it existing or potential. In short, unlike traditional marketing, digital marketing is an interactive way of marketing your products.
Communication occurs through phone calls, emails, and physical letters, pamphlets, or brochures in traditional marketing. Whereas in traditional marketing, communication is much more complex and involves dynamic platforms such as social media, apps, emails, and chats. 
Reach is limited and more on a local scale when it comes to traditional marketing. With digital marketing, the scope of reach is practically unlimited and can be customized as per the needs of the business. 
Another vital factor is measurability, which is practically absent in the traditional system of marketing. Digital marketing excels in this regard because of the analytics and intelligence associated with it. It is possible to measure results and effectiveness that take marketing to a whole new level. 
Digital marketing has a clear edge over traditional marketing, and the businesses shifting toward the former is inevitable. In fact, despite the recent hit that businesses experienced due to the pandemic-induced market slowdown, businesses have continued to invest in digital marketing.  
However, it cannot be denied that the coronavirus did impact marketers and advertising agencies. Many agencies and marketers quickly transitioned to social media and other channels in 2020. 
A recent survey by Dentsu revealed that companies would face major challenges in understanding which consumer trends will be permanent and which will go back to the pre-pandemic normal levels. 
As per a Newsweek report, "Acceleration into digital advertising sales will be permanent." Further, it also states, "For those that follow permanent consumer behavior shifts in the digital and linear advertising realms, experts expect a swift economic rebound over the next year."
The report also stated that as a result of the abovementioned shifts, the more 'linear' marketing methods such as print and radio are expected to slow down and may likely encounter lower advertising revenue.
On the other hand, digital spaces, including social media and streaming services, are more likely to continue thriving and yield better results going forward. Here is a graphic representation with supporting statistics.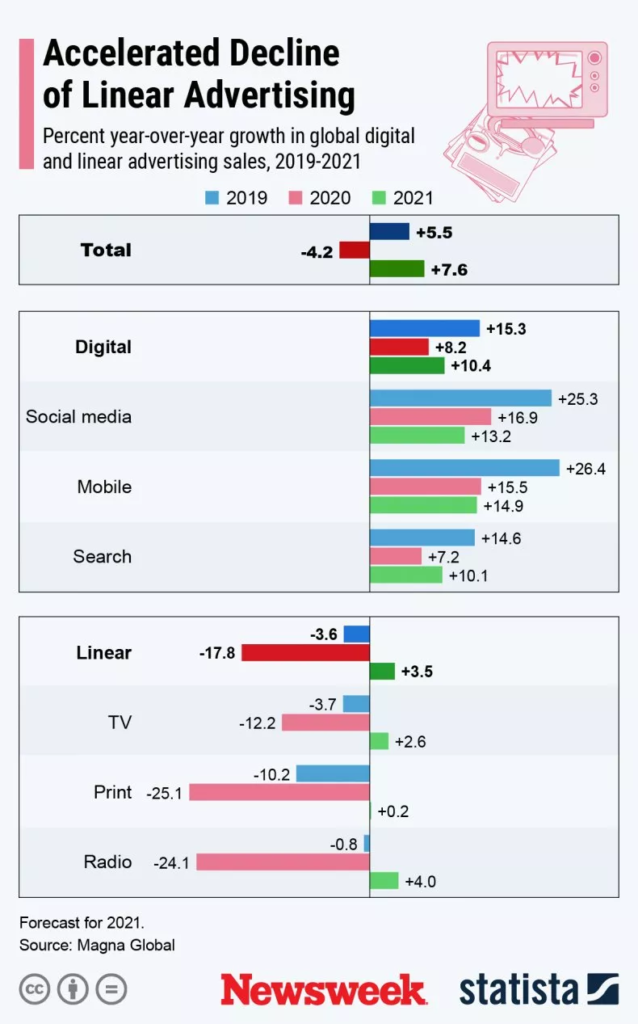 Digital Marketing 101: Types And How to Use Them
The broad categories of online digital marketing listed above will be expanded in detail below. However, prior to looking into the finer details involved in the different types of digital marketing, it is important to understand certain digital marketing basics.
Why Having A Website Is Important?
Your company or business website, as the case may be, is your anchor in the work of online marketing. It is the most important asset; rather, it is the ultimate reference point for your customers to find you and spend some time getting to know you. 
In fact, you can call it your best online asset, and it can effectively drive sales and leads. This type of marketing is also known as inbound marketing. Inbound marketing is about attracting customers to your business with the help of the content on your website. 
Now that the necessity of a website is established, the next point to tackle is what your website needs to be successful. 
Speed: Your website needs good speed. While each website is unique and the speed can depend on the features of the website, you need to remember that every user who logs on to your website needs to see something happening on your website within 3 seconds. As per statistics, 53% of users click the back button after 3 seconds.            
Security: Have a website that is HTTPS, not HTTP. Consumers in modern times are more aware and conscious about fallouts of their technological interactions. An unsecured website is futile for you as well as for your customers, as it is vulnerable to hacks. Moreover, if there are any subscription options for a newsletter or any such feature where the customer will be filling in their personal information, then they need to be assured of security.                                                                                          
Compatibility: With the advent and proliferation of smartphones, a large number of users access websites on their phones. So it is important to ensure your website has built-in compatibility to be viewed on a mobile phone.                                                     
User Experience: Your website design needs to be easy to use for the user. This means taking care that your website UX is optimized for ease and convenience. Some of the factors that you can take care of include appropriate image-text ratio, clear CTAs, important aspects placed at focal points, clear navigation, and an easily accessible way to contact you.                                                                                                               
SEO Optimization: Your website needs to be optimized for search engines. In other words, when someone runs a google search about topics related to your business, your website must be easily discoverable. This feature is explained in more detail below. 
The different elements involved in digital marketing are explained in detail in the following sections. 
Brainvire has helped a many clients to achieve successful results with digital marketing. 
With our expertise and experience, we will help you understand the exact techniques that will work for your business.
Search Engine Optimization (SEO): 
The importance of SEO is worth emphasizing since it can be a game-changer for your business, whether it is to create value for existing customers or new customers. So what exactly does SEO entail? 
SEO means your online content needs to be optimized for search engines. The elements you need to look into include design, structure, and the content itself. 
All of the mentioned aspects require optimization in order to ensure accurate indexing by search engines. Moreover, an SEO-optimized website has higher chances of appearing in the top search results of SERPs. 
The different promotional activities contribute to your site's search engine ranking, and SEO can also be incorporated for those. 
This is all fine in concept, but how exactly does SEO work? Here are its finer details that will help you optimize your website content and make it SEO-ready. 
Spiders And Crawlers: This sounds like it is straight out of a Matrix movie, but it isn't all that complex or gruesome. This is how the technology works – wherein spiders crawl across the web searching for content. After the scanning is done, they add the searched content to a database to store it. The information that web crawlers collect includes website URL and title, meta tag Information, web page content, link on the page, and where they go.
Indexing: Search engines index and keep track of the web relevant pages using indices based on keywords. Then ranking is based on information including page title and URL, topicality, social signals, domain trust, and so on. 
Displaying: Finally, the search engine will retrieve the best-matched results as per the queries, and the visitor gets to see the same.  
The Significance Of Keywords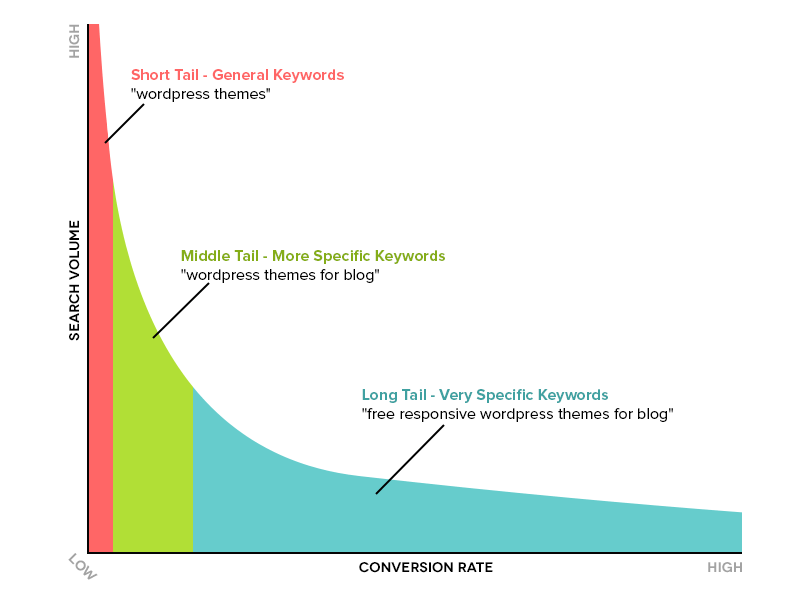 The role of keywords in SEO is significant as keywords can determine the success of your SEO. These are the words dependent upon what the user searches and the term that a user uses for it. It is important to use keywords as part of the following aspects:
Keyword density is the fine balance of keyword volume you need to use in your content. If you mention too many keywords too frequently, Google may flag it as spam. But the right density can get great results. For best results, keywords are used in URL, title tag, description meta tag, keyword meta tag, headlines, 
Link Building in SEO consists of On-page and Off-page optimization.
Off-page optimization means that you can get external links connecting back to your website. It will boost the search engine rankings of your website. 
How far it can boost your website search engine rankings will depend on the quality of the links. Good off-page optimization will address these aspects: Incoming links from high page rank webpage, use of do-follow or no-follow links, backlinks from similar niche blogs or websites, domain authority, different anchor text, site existing for a longer period of time, relevance, etc. 
On-Page Optimization is concerned with the structure and contents of your website.  For good on-page optimization, pay attention to these aspects: copywriting, keyword frequency in the URL, adding a description to images, unique title tags and headlines, body text and headings, and good internal navigation. 
Social Media Marketing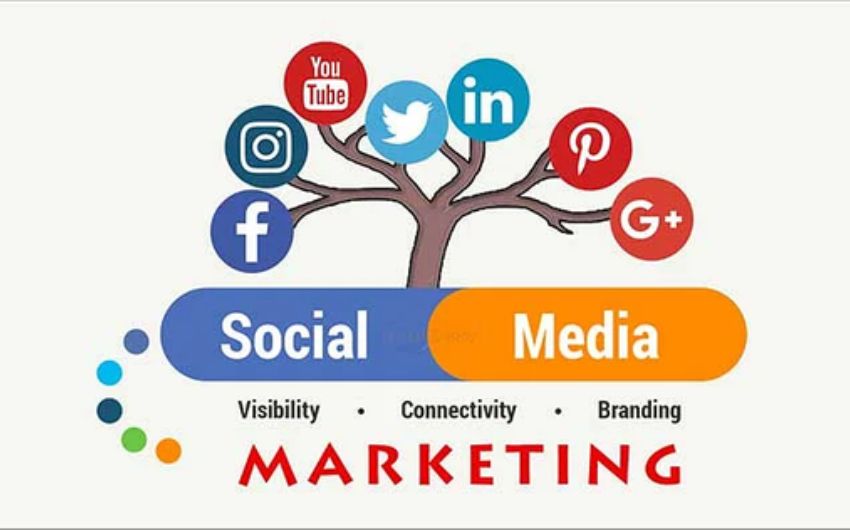 Social media marketing (SMM) involves all the marketing strategies and content that a business puts out strategically on the different social media platforms. It involves leveraging social media platforms as marketing tools to optimize your target audience's reach. 
With the help of social media marketing, you can optimize brand exposure by designing your communication with the right messaging for your designated target audience. One way of amplifying your SMM efforts is adding the links to the site, using sharing buttons, and adding RSS feeds to your site. 
It involves promoting the right form of content through appropriate channels in the form of stories, status updates, tweets, blog posts, photos, graphics, etc. One of the greatest advantages of SMM is that it enables direct interaction with the customer. 
You can run SEM on platforms such as LinkedIn, Twitter, Facebook, Instagram, YouTube, and so on. One of the factors that can enhance your SMM tractions is personal interactions between the business and the customers. 
Here are the major components of Social Media Marketing.
Facebook Marketing
Facebook is one of the most powerful and popular social media marketing tools. It has a wide range of options with respect to the content that can be posted on it.
With nearly 3 billion users worldwide as of October 2021, it has become an essential tool for businesses. Facebook offers the option to add videos, photos, longer descriptions, and testimonials. It is also possible to create groups and official pages to promote businesses and make communities. 
LinkedIn Marketing
LinkedIn connects professionals and is the preferred platform for professional networking. It also acts as an employment-related online service and social network. In June 2021, LinkedIn.com saw nearly 1.39 billion unique global visitors. In February 2021, that number was 1.28 billion. 
Here are the stats on "Leading social media traffic referrers to LinkedIn.com worldwide as of June 2021."
With LinkedIn, professionals have the opportunity to expand and communicate their expertise to other businesses and business professionals. Moreover, businesses also have the option to create their respective 'company page' on LinkedIn. 
Video Marketing 
Video promotion is one of the most effective methods of getting through to your target audience. With video marketing, marketers can promote their products in a much more convincing fashion, and there is much scope to innovate and tweak the messaging. 
Adding a description and attaching a script can help with promotion and maximizing viewers for the videos. Additionally, videos also have better traction since viewers have a tendency to relate to and respond to videos more, as compared to other forms of content. 
Statistically speaking, videos have 50 times more likelihood of organic page ranking on Google as compared to plain text. Videos are also more persuasive, and consumers find it more convincing to purchase a product after watching. 
YouTube is one of the largest search engines, second only to Google. 
Other social media platforms that can be used for marketing include:
Twitter
Instagram
Google+ Marketing
Snapchat
Pinterest
3. Online Paid Advertising
Paid marketing is the process of using your budget to reach your target audience and get them to take the desired action.
The goal of paid marketing is to generate leads that will convert into sales or create brand awareness. There are two types of paid marketing: Search Engine Marketing (SEM) and Pay Per Click (PPC). 
SEM is about improving the visibility of your website on search engines. According to entrepreneur and digital marketing guru Neil Patel, "Search engine marketing is the paid cousin of SEO."
With SEM, you can ensure a place among the top-ranked pages without having to go through optimizing your content with organic keywords for SEO. It is like placing an ad at the top of the search results. 
PPC (pay-per-click) is about reaching potential customers who are already looking for what you offer by running ads on search engine results pages or other websites. As the word suggests, the advertiser pays each time a user clicks on their ad.
PPC involves paying an online publisher every time somebody clicks on an advertisement. The advertiser typically has to meet certain requirements. The most common requirement is to have a website that people can visit and view your advertisement.
Here are a few examples of paid marketing:
Google Adwords
Facebook Ads
Twitter Ads
LinkedIn Ads
4. Email Marketing, Mobile App Marketing and Web Analytics
Email marketing is one of the most effective marketing tools for any business out there. Not only is it user-friendly, with ample scope of customization. It is also budget-friendly, as there are hardly any costs involved. 
It is also a direct type of marketing where the interaction between customers and brand is unfiltered. It is great for promoting your brand and keeping your customers abreast of the latest offers and offerings. 
It is also effective for acquiring new customers and acquainting them with what your brand is all about. Many marketers consider a well-planned and executed email marketing campaign superior to other forms of digital marketing. 
Building permission-based email lists are an integral part of email marketing. With emails, it also becomes possible to include graphics, audio, and video and also customize the format using different templates. 
Emailing has existed since the 1970s, and social media and texting apps have gained more popularity recently. Despite that, email continues to assume a significant role in digital communication. 
According to a Statista report, "By 2025, the number of global email users is expected to reach a total of 4.6 billion – an approximate six hundred thousand increase in users, up from 4 billion in 2020. Not only that, when it comes to online advertising, email has seen higher click-through rates than on social media." 
Mobile App Marketing
As smartphones continue to evolve, there is a tremendous shift in the way people communicate. With more people downloading apps on their mobile phones, the number of mobile app downloads worldwide surpassed 200 billion in 2019. Recently, there was a 63% increase in mobile app downloads, as "consumers downloaded 230 billion mobile apps to their connected devices."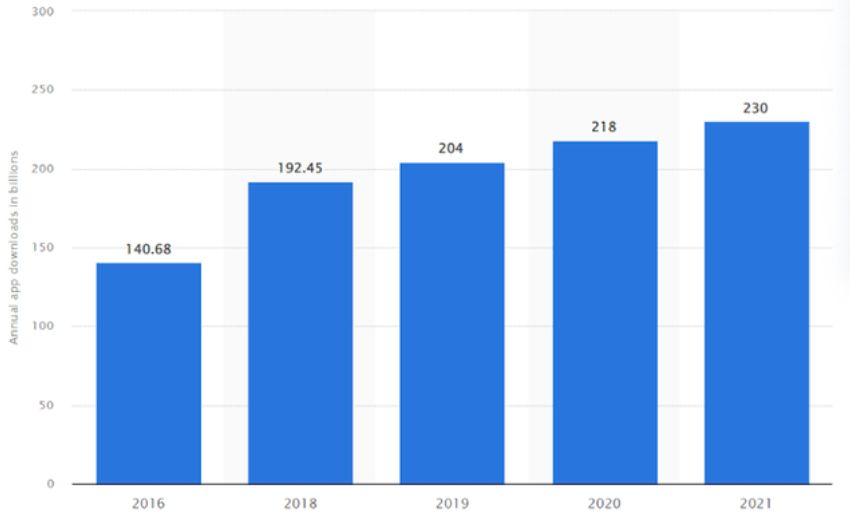 Mobile apps can be promoted on social media platforms. With fresh content, it is possible to ramp up the engagement and generate more interest in your app. Increasing app store ratings will also help drive more traffic to the app. 
Web Analytics
Web analytics is a powerful way to measure the effectiveness of your digital marketing campaigns. Web analytics can be used to measure all sorts of things, including:
How many people visit your website
What pages do they visit
What they do on your website, and how long they stay there
How much time do they spend on each page
Which search terms do people use to find you
Which social media sites are the most popular with your visitors
Where in the world do visitors come from
Web analytics can help digital marketers by providing insights into what works and what doesn't work for their business. This information is vital when it comes to improving their online marketing strategy.
Web analytics tools are used to measure the performance of a website. This includes the number of visitors, time spent on the site, and other information. They are used to understand how people interact with a site, how successful it is, and what can be done to improve it.
In conclusion, web analytics tools help you gain insights into your website's performance so that you can make improvements for future success. Some of the most common Web Analytics tools are Google Analytics, IBM's Unica, Netsight, Adobe site catalyst, Yahoo marketing dashboard, IBM Coremetrics web analytics, Piwik, and Moz. 
Top Tips To Get Great Results With Digital Marketing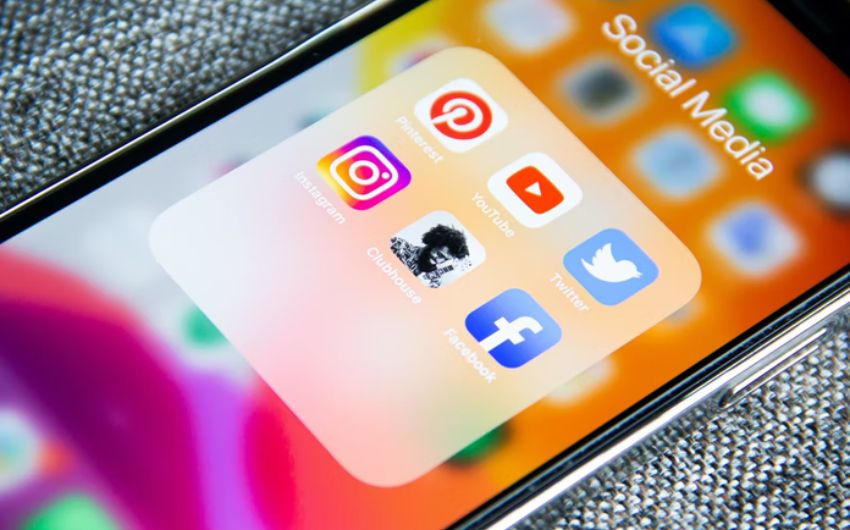 A successful digital marketing strategy is the key to success for any business. It is important to have a clear understanding of what your goals are and what you need to do in order to achieve them. So before you get started, you need to have a good understanding of your goals, how much time, money, and resources you would like to allocate, your timeline, target audience, what channels you will use for this campaign. Here are some tips on how to plan your digital marketing strategy for optimum results.
Be Customer-centric
A digital marketing strategy is a plan for how you will reach new customers and retain existing ones. It's a strategic approach to developing content and using it in different channels to achieve specific goals.
Your customers, prospects, and partners are the lifeblood of your business. You need to build your marketing strategy around them. If you don't know who they are or what they care about, how will you ever create content that resonates with them?
The first step is to identify who your target audience is and where they're located.
Once you've done that, it's time to find out what matters most to them – their pain points and aspirations.
The next step is to find out where they spend their time online so you can start building your marketing strategy around them.
The last thing is to start crafting a story that will resonate with them on an emotional level and get them excited about your product or service.
Do you have a framework in place?
A marketing framework is the foundation of your marketing strategy. It's the roadmap to your success. It's not a one-time thing that you do and then forget about. 
It's a living, breathing document that will evolve over time as you learn more about your market and business. So businesses need to think beyond campaigns and take a growth framework approach. Here are a few aspects you can consider when coming up with a framework for your marketing strategy: 
1) The customer journey map defines how customers interact with your brand across all touchpoints (online, offline, mobile). 
2) The customer lifecycle map shows how customers progress through their relationship with your brand over time. 
3) The marketing funnel illustrates which points in the customer journey you're most likely to convert leads into customers.
Tell your story
In order to be successful in digital marketing strategy, you need to have a strong brand story that resonates with your audience and connects with them. Customers want to feel included and valued, and they want to be involved in the decision-making process.
The best way to connect with customers is through storytelling. There are many ways that you can develop this strong brand story for your company, but through storytelling, you can appeal to both rationale and emotions.
The best way to develop your company's story is by first understanding what drives your product or service and then creating an interactive narrative that will engage your audience.
One great way to do this is by telling a story about your customers. This can be done through customer testimonials, case studies, or even videos of people using your product or service in their everyday lives.
Ensure More Site Visits 
You can have the most amazing web storefront, blog, or product in the world, but if you're not getting traffic, your business is doomed to fail. To make sure that you're getting the right kind of traffic to your website and blog, you need a digital marketing strategy.
Traffic acquisition is a foundational pillar of digital marketing strategy. It's one thing to have an amazing website and product – it's another thing to get people to visit it. A well-executed traffic acquisition strategy will help you achieve your goals – whether that's more sales or more leads.
Go from Visitors to Customers to Repeat Buyers
The foundation of conversion optimization is the practice of understanding how to design a website in order to maximize the number of visitors that become customers.
In order to do this, it is important to understand the factors that impact conversion rates. 
This includes understanding what drives a visitor from viewing your site, interacting with your site, and ultimately making a purchase.
Conversion optimization is the practice of optimizing your website to increase its conversion rate, which can be done by testing different elements on a page, such as headlines, images, and copy.
Pay attention to Content Marketing 
Content marketers should identify what their audience wants and needs and then create content that meets those needs. It is also important to know what your competitors are doing and how they are accomplishing their goals.
Content marketing is a powerful tool in the digital marketing strategy when executed correctly. It can be a growth driver, but it also has to be used strategically and with the right content to make sure that it doesn't cause problems with other parts of your marketing strategy.
Build new revenue stream with Affiliate Marketing
Affiliate Marketing is extremely useful for risk-averse businesses or businesses that don't have the budget for upfront marketing. 
With affiliate marketing, you can still drive incremental sales without having to invest in a large upfront marketing campaign.
Some of the benefits of affiliate marketing include:
Affiliate Marketing is a low-cost way to generate leads and sales.
It's an easy way to get started with digital marketing.
It can help you build credibility in your industry.
It provides an opportunity for small and medium-sized businesses to compete with big brands.
The value of PR 
A good PR strategy is the best way to get your message out. When done well, a solid PR campaign can be much more effective and less expensive than advertising.
PR is one of the most valuable marketing tools for any business. It allows companies to spread their message to a wide audience without spending a lot of money on advertising or marketing campaigns.
Top Digital Marketing Trends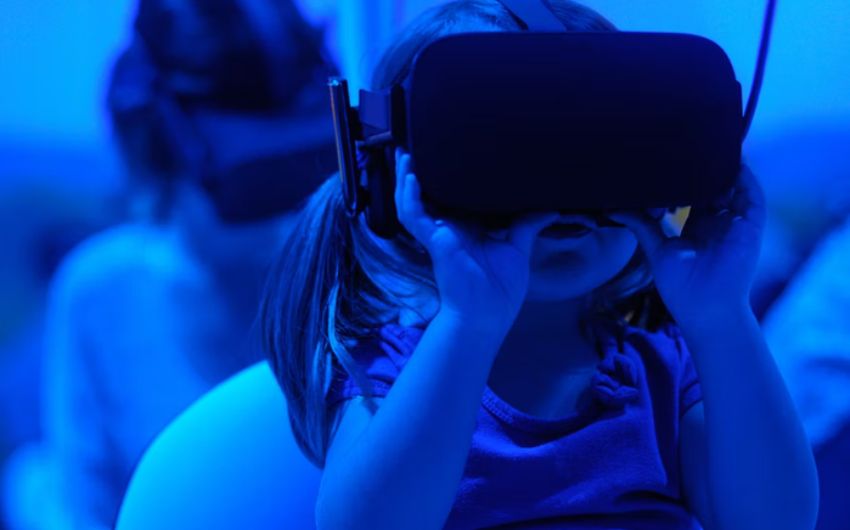 Digital marketing has evolved rapidly in the past few years. The industry is now filled with new emerging channels and marketing trends. Here are the top digital marketing trends for 2022:
A shift from push to pull communication
Push communication is an advertising model in which marketers push messages to their audience through various tactics, such as paid banners and advertisements. Pull communication, on the other hand, is an advertising model in which marketers create quality content that resonates with their audience. The idea is to then wait for the consumer to pull it in by interacting with it.
An increased focus on AI technologies
Artificial Intelligence is taking shape in our everyday lives, and it's not only helping us in the office, but it's also impacting our personal lives.
Chatbots are one of the most popular AI applications. They are being used for everything from customer service to marketing. Chatbots can answer questions and provide information about products and services, as well as take orders, process payments, and provide other customer services.
Chatbots can also be used for marketing purposes by interacting with potential customers more personally than traditional marketing methods like email or social media. Chatbots can be programmed to respond to specific keywords or phrases with personalized messages that match the interests of their target audience.
Mobile Marketing
The use of mobile devices as a means of accessing and interacting with content will continue to grow in the future. Mobile advertising will also increase exponentially as more people are using their phones than their desktops or laptops to browse the internet.
Social Media Marketing
Social media marketing is still one of the most popular ways to promote products and services in the 2020s, but marketers will have to find new ways of getting noticed on these chaotic platforms. 
The majority of platforms are biased towards video content, which is why video will be the most effective form of content for marketers.
A shift from a product-centric strategy to a customer-centric strategy
Most companies are focusing on the products they sell instead of their customers. They focus on satisfying the needs of their customers and meeting their wants. This is known as a customer-centric strategy. 
The shift from a product-centric strategy to a customer-centric strategy occurs when the company realizes that it can take in more money by servicing the needs of its customers, rather than just trying to sell them products.
Influencer Marketing 
With the rise of social media, influencers have emerged as a powerful marketing channel. In fact, it is now a $200 billion industry. The trend is expected to continue in the future, with more influencers emerging and more brands partnering with them.
Voice Searching
Voice search queries have increased by 60% in the last 12 months. It is becoming clearer that voice search will become the future of how people use the internet.
Tech giants such as Apple and Google are putting more effort into developing voice-enabled devices, which are seen as the future of how people use the internet. This development is changing how we interact with smartphone applications and websites.
Shoppable Social Posts
As per the latest data, 130 million users access shoppable ads every month. Therefore, these ads are a great way to capitalize on shoppable ads.
Social media platforms have evolved in tandem as we move towards a more mobile-centric society. With the rise of Instagram and Snapchat, marketers are faced with new opportunities to reach their target audience.
Shoppable social posts are a new marketing trend that has the potential to make a huge impact on the way we shop. Instagram is one of the most popular places where people go to find new products and brands, so it's no surprise that 130 million users tap on shoppable ads every month.
These posts are designed to be interactive, allowing users to purchase products without ever leaving the app. They can be as simple as clicking on an image of a product or as complex as scrolling through multiple images with links for different styles and sizes.
Metaverse
Virtual Reality, Augmented Reality, and Mixed Reality are all emerging technologies. And while they are still in their infancy, brands should consider this virtual space as a part of their 2022 marketing strategies.
Virtual reality is a technology that allows for the creation of an artificial environment that can be interacted with in a seemingly physical way. The user is immersed in this environment and typically wears a headset to view the virtual world from their own perspective.
Augmented Reality overlays digital images on top of an individual's view of the real world so that they can see both simultaneously. This technology was first introduced by Google Glass in 2013 and has since been adopted by Apple, Snapchat, and Facebook as well.
As per reports, projections for 2026 estimate that "25 percent of people worldwide will spend at least one hour a day in the metaverse for digital activities including work, shopping, education, social interaction or entertainment. Additionally, almost a third of global businesses are projected to have products and services ready for the metaverse by then."
Here is a graphic representation of how far metaverse will become a part of consumers and businesses worldwide by 2026.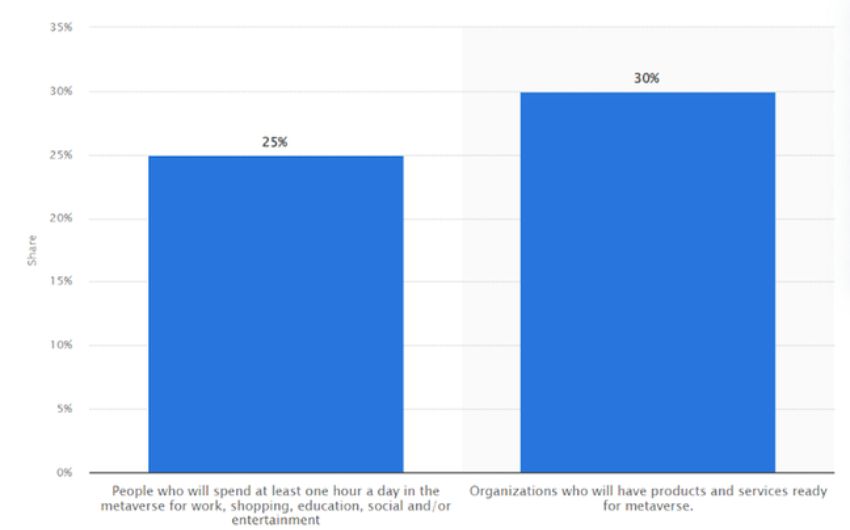 Stay Ahead Of The Curve With Digital Marketing 
This comprehensive guide on digital marketing will help you understand the basics and adopt them for growing your business. No one can afford to miss out on the plethora of opportunities that online marketing brings.
Every marketer out there needs to take action, and master these techniques, if they haven't already done that. Adopting these online marketing techniques will help you find the balance in your marketing strategy, proceed with more focus, and build effective marketing techniques for your business or clients. 
No matter the size of your business, digital marketing can deliver desired results equally at all levels. It is the age where everything is going digital and is interconnected. Even fridges, ovens, and billboards are beginning to be optimized for the digital age. 
Not many industries have seen such a rapid pace of transformation as digital marketing. New trends are emerging every year. Some aspects that were trending a while ago become old and lose their relevance in a short span of time. 
In order to stay ahead of the curve, you need to be forward-looking. Pay close attention to emerging trends while strengthening your basics to get optimum results. 

If you are looking for the right eCommerce website development services to take your business to the next-level, contact Brainvire today.