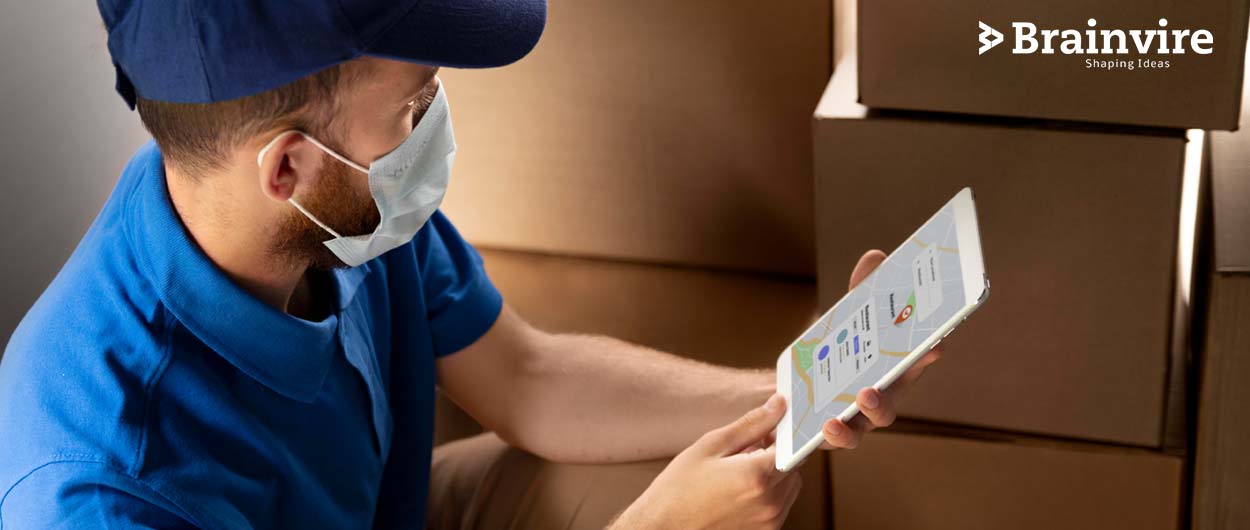 We certainly wish to disseminate the idea that dropshipping is simple and without risks. Whereas drop-shipping has a lower initial investment burden, it is very far from risk-free. High transportation costs, low margins, and a lack of quality control are all risks. 
As an entrepreneur, you have the freedom to go wherever you want, but you may discover that you may not have the means to do so as soon as you'd wish to. 
So, throughout the long term, is dropshipping worthwhile? 
Again, it depends on how well you're willing to take risks, given the dropshipping model accounts for approximately $85 billion in online sales each year.
Let's start with a definition of dropshipping. Stay tuned!
Dropshipping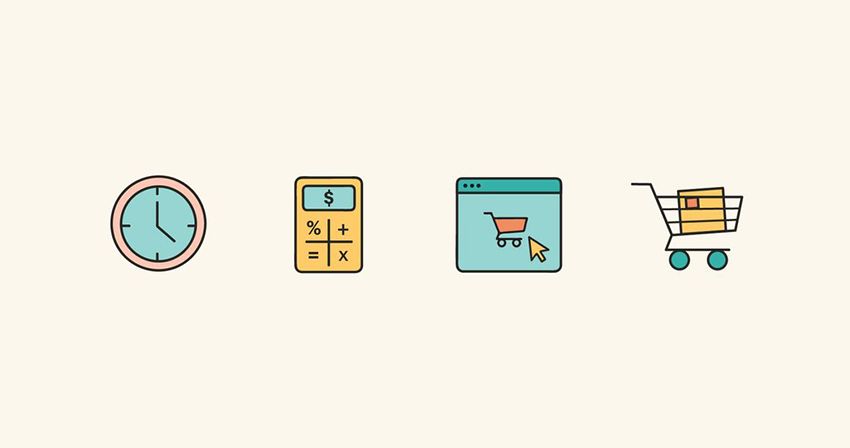 It is a method of inventory control in which the eCommerce website development by itself doesn't stock or transport any of its goods. However, dropshipping suppliers, such as retailers, engage in arrangements with merchants to pick, pack, and ship goods in their place.
When a new order is placed on the checkout page, the supplier is notified, and the product is dispatched directly to the end customer. The vendor never touches the merchandise.
To begin, the dropshipping market is expected to grow to a market capitalization of $557.9 billion by 2025, with a compound annual growth rate of 28.8 percent.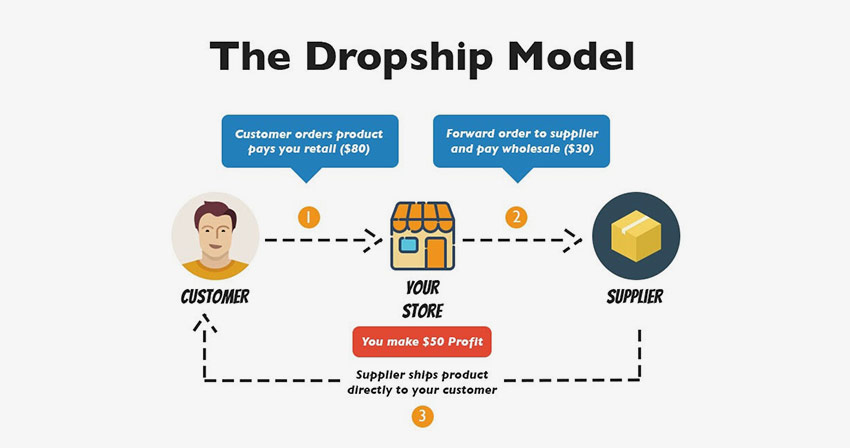 Let's take a look at how dropshipping may benefit your business.
What Is Dropshipping? Shopify and AliExpress Explained
We will talk about the holistic approach of dropshipping, focusing on the possible drawbacks of this business strategy later. But, before that, let's talk about the bright side.
According to Statista,  the number of online shoppers will climb up by the end of 2021 to 2.14 billion.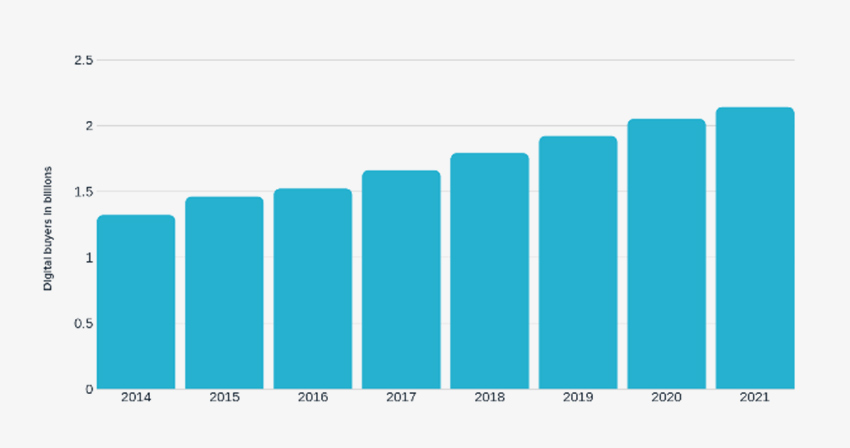 Upsides of Dropshipping
Keep an eye on the latest trends:
You're free to explore where the industry takes you since you're not putting everything you have into a single item or brand.
When sales from one of your dropshipping items begin to decrease, you can replace it with the new product and perhaps even retain the existing one from your catalog if you want to.
Minimal Risk:
You don't need to worry about overselling all the inventory because you'll only buy after the order is placed. That implies you're hardly taking a big risk, regardless of how sales go.
Low Entry Barrier:
You can get started fast and with a small investment. A laptop and internet access are all that is required.
Customer Satisfaction:
Dropshipping allows you to test related items that your buyers might be interested in purchasing. 
Your internet business may quickly develop to fulfill all of their demands, even extras they didn't realize they wanted, all at low risk and affordable expense.
Sales with No Hassle:
You don't need to worry about storing and product shipping costs and effort.  When vendors market to dropshippers instead of making their local sales through their stores, they earn 18.33 percent more revenue.
If you are looking to take your business online, we are here to help you.
Our experts can help your business thrive through digitalization.
Reasons To Consider Thinking About Dropshipping
Although dropshipping has its advantages, it also has several drawbacks that you should think about before jumping in.
Dropshipping is neither risk-free nor straightforward.
The following are the top seven reasons why you should know precisely about dropshipping with your online marketplace.
Drawbacks of Dropshipping:
Dropshipping provides low-profit margins
Dropshipping isn't Simple 
You'll give up on quality control
Returns are frequent
Dropshipping is a Competitive Market
Dropshipping is Expensive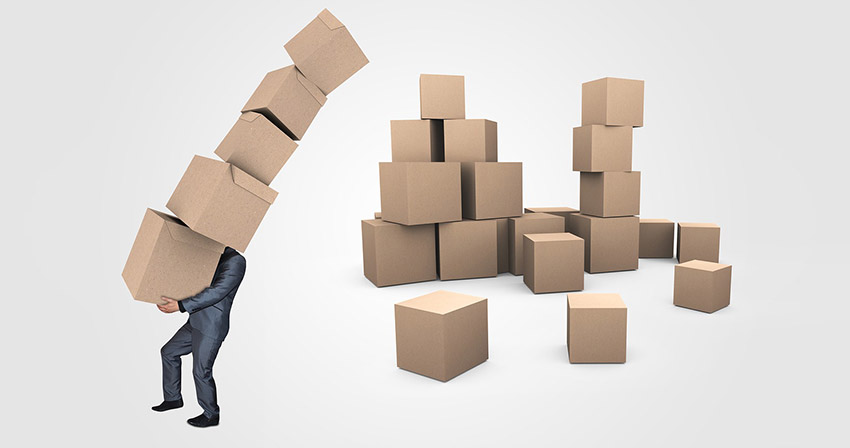 Dropshipping provides low-profit margins
Although drop shipping is the most convenient method of fulfilling orders, it wasn't the most profitable.
Indeed, you'll be buying things from a supplier, but certainly won't be reasonably priced wholesale rates. 
Moreover, you won't be able to acquire the best prices for your online store because you won't be purchasing things in large quantities, but instead, one when your consumers place orders.
Furthermore, you will be paying extra costs for the wholesalers to choose, pack, and ship each customer order, which will reduce your profit margin—the majority of dropshippers profit between 10% and 15%. 
Major items often have the lowest profit margins, but lower-cost auxiliary products have higher profit margins.
Dropshipping Isn't Simple
Dropshipping isn't the simple money maker it's made out to be. So it's time to get to work! 
Running an online business, including receiving payments, providing customer care, and more, is much work, and dropshipping sites are no exception.
You are in charge of providing customer service, managing inventory, managing your site, and attracting online visitors as a retailer. This will all take hard work, especially if you aren't familiar with web design. 
Therefore, before you start, take the time to understand business, customer support, and online technology.
If it doesn't look like you, begin with a straightforward e-commerce platform with dropshipping capabilities.
 Magento is among our favorite platforms!
You'll give up on quality control.
Since you effectively delegate warehousing and shipping to your dropshipping providers, your products will reach the buyers of your products without ever coming into contact with you.
That's good for efficiency but not really for quality assurance.
We won't be able to test goods whether they're satisfactory. But, probably more crucially, you wouldn't be able to do the delivery Management. 
Your suppliers would be responsible for getting things out online, but your buyers will blame you for any product defects or late delivery.
While sending products directly again from suppliers to the buyer is quick, it also puts you at risk of customer dissatisfaction and bad reviews due to being entirely outside your reach.
Returns Are Frequent
Rates of return are an unavoidable standard business practice online. 

However, because dropshipping providers may be unreliable, you would notice that your goods are returned very often.
A few suppliers may accept defective goods for return, but don't rely upon that. If a buyer is unhappy with your products, you will have to purchase a new item in their account and bear shipping charges yourself.
Dropshipping is a Competitive Market
As there is such a minimal hurdle within your industry, you will encounter many competitors. Furthermore, most of your competitors would be provided at the lowest feasible price, influencing your profitability.
To succeed, you'll need to discover a dropshipping market with few competitors and differentiate your product pages with high-quality descriptions.
Marketers frequently promote drop-shipping as a risk-less method of selling. And because you don't have to buy inventory until you start to sell, the initial risk is minimal. 
Nevertheless, all businesses, including dropshipping, have some level of financial trouble.
Shipping is Expensive
When you opt to run your business on something like a dropshipping strategy, shipping costs can quickly pile up, mainly if you use numerous dropshipping suppliers to stock your inventory. 
For example, assume you drop ship clothes and shoes and use four distinct suppliers to fulfill your list. 
Therefore, rather than aggregating those things together, you'll have to spend each shipping if one buyer orders apparel from those different options.
It can result in much-increased shipping costs, and finding a solution to offset those expenses can indeed be difficult. 
Moreover, it's not an excellent option to carry that cost onto your buyers, as a hefty shipping fee will entice them to quit their checkout. 
Paying for multiple shipping on four various things, on the other hand, is not a smart option.
Our recommendation: When you decide to dropship, minimize the number of suppliers.
Dropshipping Inventory Is Not Guaranteed
In a drop-ship arrangement, it's challenging to be confident in the availability of stock.
The availability of your suppliers' inventory determines your capacity to fulfill customer demands.
If inventory levels are lowered substantially for any reason, and you're not aware of that too, you may find up-selling products you don't have anything on hand. 
Naturally, customers will be unhappy if you do this!!!
However, many suppliers provide Interfaces that allow us to get real-time inventory levels, which removes the majority of this problem.
Dropshipping should be used as a tool
When combined with conventional selling, dropshipping is a powerful tool. For example, let's assume you have a site that sells good quality baby food, and you want to expand into supplying soft toys.
You may quickly add these impacts of product to your business using a drop-ship approach.
 Including some drop-delivered goods can protect your site from being completely dependent on your provider, and you'll still reap the benefits of the model's flexibility before becoming utterly reliant on it for revenues.
Alternatives to Dropshipping
It's possible that at this time, you've concluded that we do not particularly appreciate dropshipping, and you'd be correct.
Dropshipping, in my opinion, is a mostly failed get-rich-quick scam. Not, however, averse to all aspects of dropshipping. 
For some retailers, we believe partial dropshipping and fulfillment outsourcing may be pretty beneficial. Here's how to do it.
Sell conventionally, but handle your shipping by a third party.
This is indeed an excellent alternative for businesses that no longer have space in their warehouses to keep inventory or don't have the time and people to select and pack all of their goods.
Leveraging your warehouse and shipment with outsourced companies can give you the equivalent flexibility as drop-shipping while lowering your risk. 
So,  sign a contract with any shipping provider, and you'll have control over the quality of your items because they'll be accountable for on-time delivery. 
You may even have in-house shipping if your web store is developed on the Magento platform.
The only drawback is the cost!
The cost of fulfillment services might be relatively high. Then you'll have to do the math to see if the efficiency (and consequently reduced workforce size) is worthwhile.
Picking and  Packing is a standard way of selling
Maybe you're just getting started and don't have enough sales or items to necessitate storage. 
There's no issue with completing orders directly in such a scenario! It's less expensive, and you can ensure that it's done exactly as you want it. 
In addition, you can use dropshipping to increase your products — and your profitability — once you've built a clientele.
If you're using the more conventional approach, you could still use certain technologies to streamline the selling and make life simpler for yourself. 
For example, one system is used for shipping software to simplify the process after clients have placed purchases. 
You could discover competitively cost shipping software that synchronizes with your eCommerce site and makes it simple to calculate shipping prices, print shipping labels and packing slips, and even take advantage of reduced freight costs to save money.
In order to sell dropshipping products, you just need to register an account with a supplier.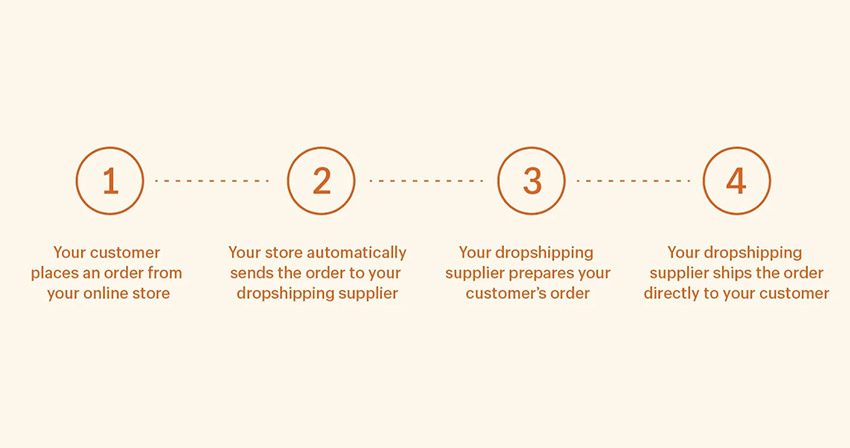 Developing Your Online Store
Look more closely at one of the most popular online marketplaces if you're thinking about starting an online start-up.
If you know HTML, you should also read our eCommerce and Magento portfolio.
Dropshipping is used by approx 30% of online retailers!
If you're about to start a dropshipping business, reach out to Brainvire, one of the most preferred Magento Gold Partners. 
Also, look at some of the Magento dropshipping applications that are available on www.brainvire.com