The technology has seen a vast boom in recent times with the introduction of internet and world wide web. The businesses are transforming towards a new dimensions altogether. Internet has helped the businesses to do their business beyond the geographical boundaries and increase their brand awareness to millions of users across the globe. The website development have enabled the businesses of having a unique identity and Drupal Development is one of the ideal choice to create a strong and robust web presence.
Drupal is a popular open source content management system used for creating highly user-friendly websites and web applications. Drupal development is worldwide accepted and used in the development of content management websites, blog sites, business sites, eCommerce sites, corporate websites, social networking sites and lots more. Not only Drupal development is cross-platform compatible but also allows developers to build a highly functional and informative website.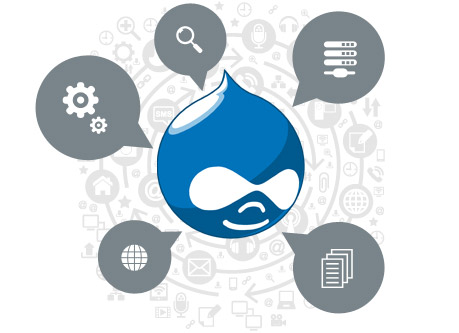 However, Drupal offers several advantages to the Drupal developers to build your website. Let's have a look at some of it
The major advantage of building your website using Drupal technology is that even a a non-technical person can efficiently manage his website without the assistance of a third-person. There is no need of knowing any programming language to change, edit, modify or update the content. Therefore, it is the most ideal CMS for creating website.
Drupal CMS enables the developers to create a website in the most convenient way. It is much simple to use as compared to any other CMS and allows to manage the website content in a much better way. Also, you can change the content as and when required by you. Further, Drupal websites are highly customization.
The another important reason of Drupal development is that it is quite time saving and utilizes minimum website development time so that you can plan and concentrate on other business activities.
Drupal development helps the business owners to easily change the templates, web page layout, text etc. according to their business needs. It has several options to modify these changes thus enables creation of a highly simple, functional and user-friendly website.
Drupal offers numerous add-ons, themes and templates for creating your website. Drupal is capable of building multi-lingual websites, supports various software frameworks, has wide availability of Drupal community, free updates are available, no licensing required, very cost-effective and ideal for developing both dynamic websites and CMS.