Hunger pranks are no longer a problem. You can now easily satisfy your taste buds with the most desired food. How? Online food ordering. Yes, have a glance in the web world and you will find a number of online food businesses that cater some good food around that too with awesome taste and freshness as promised. So, how do these online food businesses survive and what makes them successful? Below are a few tips that can help anyone who wishes to start their own online food business.
The basic requirement to start an online food business is ecommerce development. You will initially require to get a user appealing website for your online business. Make sure your website has got all the details of food ordering delivery process. Let it be attractive with some delicious food pictures that relate to the items you offer. Make sure you make ordering food an easy process by providing detailed information on ordering food, display the menu and make it available easily at every step of the order process. Ensure there is only a single-step check out process along with convenient and secure online payment options. Hire only experts for ecommerce web development needs of your business because only they can design the best website for you that is not only easy to use but also search engine friendly.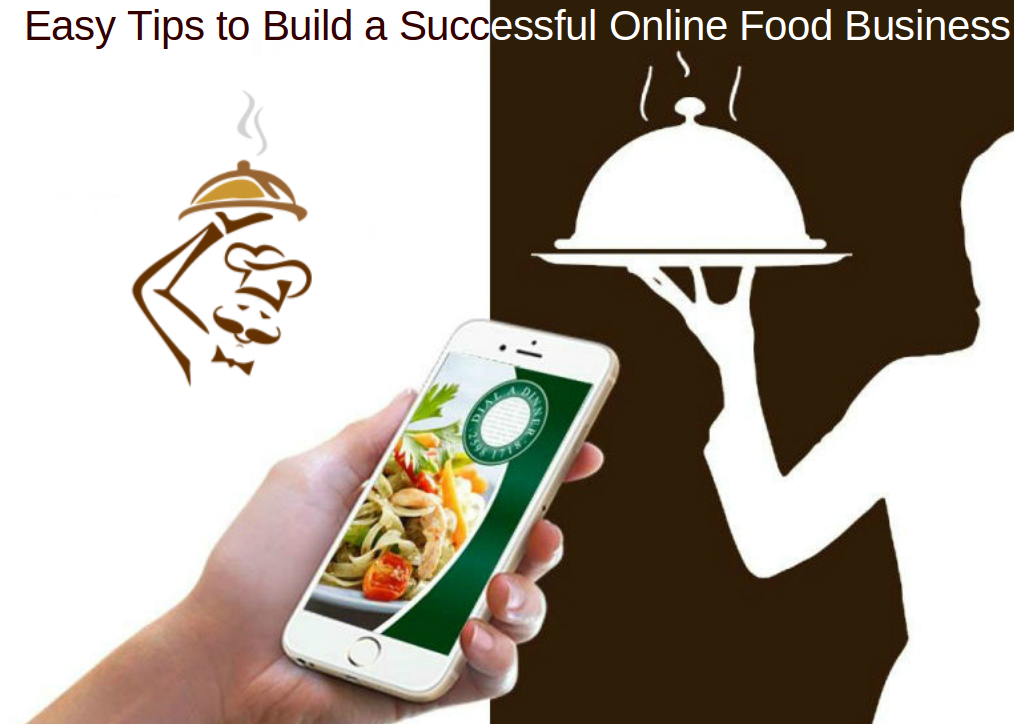 Represent Your Food in a Unique Way:
As there is tough competition in the online food industry, you have to look out for some innovative ways to get on to the top of the list. You can research and find out what is already present out there. Try to think out something innovative and create new way to present your food to the customers. For example, there would be many businesses offering chocolate cookies, but no one would be offering cookies appearing like cupcake. So, think different to bag on the best response to your food items.
Develop a Strategy to Make and Ship Your Food in Time:
Any ecommerce food business should know how to set up their production schedule back and forth. They should be able to make a strategy through which order can be filled and delivered to the customer in time. Maintaining freshness and quality of the food is an important aspect and a critical requirement which every online food business should be able to fulfill in order to achieve success.
Apart from these there are other things considering which you can get more sales and customers to your online food business and they are as follows:
– Let your ecommerce website be a true reflection of your business.
– Include high resolution pictures and videos of your items in the website.
– Give exclusive offers and added benefits to the loyal customers.
– Make your presence felt on social media with catchy postings about your food items, food delivery process etc….
– Include testimonials and reviews of your customers on your website.
– Design your contact page well giving all the necessary details to your customers so that they can approach you easily.
Develop mobile application for your online business:
Last, but not the least, one of the most important aspects of online food business would be mobility. As users today prefer to place orders and make purchases online, it's mandatory for your online food business to go mobile in order to provide convenient food ordering experiences and appeal to more and more customers. Mobile application development supporting the latest platforms like Android, iOS, Windows etc., can give you more sales as your application is easily accessible to wider group of prospects.
One of the best examples of mobile application for online food business is Fresh Direct app. Fresh Direct is an online grocery store selling fruits, vegetables and groceries and delivering them right to the customer's doorsteps in New York. The enterprise has an Android and iOS supportive mobile application developed for their business needs. It is made available for free to the users to download and hence, provides their customers an easy way to order food from their store right from the mobile devices. This is the best mobile application for online food offering the most desired features from customer point of view. The app allows customers to place new order, change existing orders, easy search, product barcode scanning, browse good food deals in the store, scan timeslots available for delivery and find quick contact details to approach the entrepreneur. Hence, this Android/iOS mobile app has everything in-hand for customers and so, has attracted good business for the enterprise in the recent time.
If you are looking to develop Android mobile application or iOS app for your online food business similar to that of the Fresh Direct app, then approach Brainvire Infotech. The company houses expert mobile app developers with rich experience, good knowledge and magnificent skills into mobile application development for businesses.