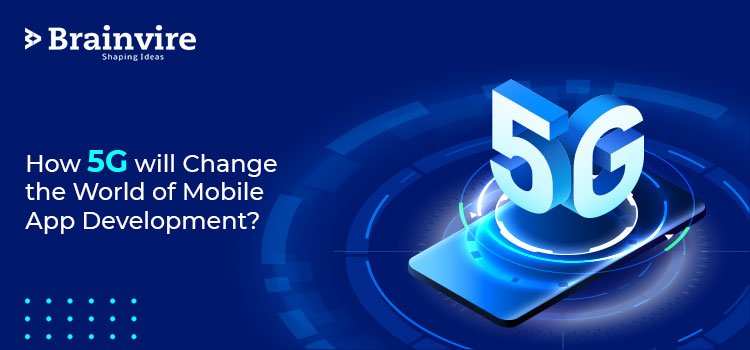 With faster speed, lower latency, and increased bandwidth 5G network, replaced the 4G network and took over the center stage. There is no denying that the 4G network in the telecom industry upraised our way of living by supporting smartphone's functionalities. However, several shortcomings needed to be acknowledged, including network problems and backup, support for better service, wireless protection and authentication, resource management to bring in new consumers, location management, pricing and billing, and connectivity to different mobiles and networks, among others. This increased the need for a better wireless network and hence, the 5G network was introduced, with executability 10x faster compared to 4G.
The 5G network is ramping up the smart technological industry by offering stable and high-speed internet connectivity of 10gigabites per second, easy download, and data transfer through connected devices.
A study estimated that approximately 1. 4 billion devices will be running on the 5G network by 2025.  
Companies can transform drastically. Industries like IT, healthcare, logistics, AR/VR, education, banking, etc, will benefit the most from this looming technology. But to be specific, the 5G network will have a tremendous impact on mobile app development along with opportunities for developers. And in the coming years, 5G  will be crucial in the development of apps.
Characteristics of 5G that are instrumental for mobile app development
Faster Speed – It offers a 100times better speed than the 4G network. The 5G network allows for seamless and rapid mobile internet access.  The 5G network is capable of transferring massive amounts of data at breakneck speeds. Smooth downloading with 5G data transfer speeds ranging from 50 megabits to over 2 gigabits per second.

Improved connection density-As compared to a 4G network that supports about 2000 devices within 0.38 square miles, 5G can support up to a million devices. 5G is groundbreaking for mobile app developers because of its high speed, low power consumption, and low latency.

Low latency: 5G guarantees a one-millisecond latency. The 4G network, on the other hand, has an average latency of 50 milliseconds. Due to its ultra-reliable low latency communication (URLLC)  feature data can be transferred between devices in real-time without any third-party obtrusion.

Improved bandwidth– 5G provides excellent Internet connectivity with higher radiofrequency and shorter wavelengths compared to 4G networks.

Enlarged capacity– The problem of maintaining unbroken connectivity is solved by the 5G network, which provides faster connectivity and improved focus. The 5G network allows for greater network traffic optimization and easier handling of usage spikes. It aids in the communication of sensors, machines, hardware, and other components in a seamless manner.

Better precision– The 5G network's increased bandwidth improves reliability and precision capabilities.
Want to convert your idea into a successful app or website? Schedule your free call with our expert now.
How 5G impacts mobile app development
5G is built of completely new communication architecture; it is not some modification of a 4G network. Because of the revolutionary capabilities of 5G technology, developers are willing to integrate it and explore the possibilities for using 5G to transform mobile app experiences. With 5G on the horizon, mobile app development trends are sure to take off. Let's take a look at how technology can alter the mobile app development process.
1. Improved User experience – A greater user interface can be encountered with 5G. It can improve app performance and responsiveness. With better connectivity, it will provide better visual clarity and reduce load time. Developers can use 5G technology to improve the functionality and features of their apps.
2. Accurate GPS-driven apps – Since 5G uses higher radio frequencies and shorter wavelengths, it provides greater coverage and connectivity. Above all, it offers precise and highly reliable data, which is vital for GPS-enabled applications. As a result, mobile app creation based on GPS access will greatly improve with increased speeds, better connectivity, and uninterrupted communications.
3. Improved apps – The use of 5G technologies will also boost the quality of video applications. Video apps would certainly benefit from the higher resolution,  lower latency, faster speed, and efficient efficiency.
4. Enhanced AR/VR-based apps- AR and VR applications are making inroads into the IoT environment. Users will be able to enjoy improved web applications thanks to 5G technology. Because of their low latency and increased operational speed, these technologies are easy to incorporate into mobile apps. With 5G networking, the use of AR and VR will be improved.
5. Applied 3-D technology- With the use of 5G technology, 3D technology can be improved. 5G-enabled applications can be used in combination with 3D printing to create 3D models. This wireless technology will increase the overall ability and energy efficiency of the device. It can be used in several fields, including education, health, and building.
6. Ensures better battery life – Battery consumption would be reduced as speed, latency, and dependency on hardware are all improved. As a result, 5G has the ability to improve the battery life of cell phones and Internet of Things devices. Users would be able to connect with applications for longer periods.
7. Faster Integration – Developers will be able to easily incorporate different techniques into their applications with the help of  5G. With personalized experiences, timely reviews, and cloud-based services on the rise, 5G is anticipated to push these aspects even further.
8. Greater IoT implementation – You're probably aware of how applications can now be linked to several devices such as smartphones, televisions, and security systems. Alexa, Siri, and Google have joined the IoT universe. It could be necessary to take it to the next stage with 5G. 5G-activated applications would affect almost all as more devices become linked and artificial intelligence progresses.
9. File Transfers That Are Quicker and Larger- Data-transfer processes can be faster with 5G, improving functionality and performance. Developers of mobile applications should concentrate on increasing usability and enhancing the user experience. Furthermore, this will allow companies to make better use of large quantities of data.                   
Final Words
As a network 5G has a lot to offer. And, from the above characteristics and benefits, it is clear 5G will have a significant impact on Mobile app development. It will change the way business is done considering android app development services and IOS app development services. 
5G is an initiative to provide perfect solutions to cellular connectivity.  Countries like South Korea, China, and many states in the US already have plans for mass 5G adoption. And, wider adoption means a great opportunity for mobile development companies as older devices are not compatible with 5G, users will need to replace their devices with 5G compatible devices. Otherwise, it will be impossible to implement 5G at full capacity.