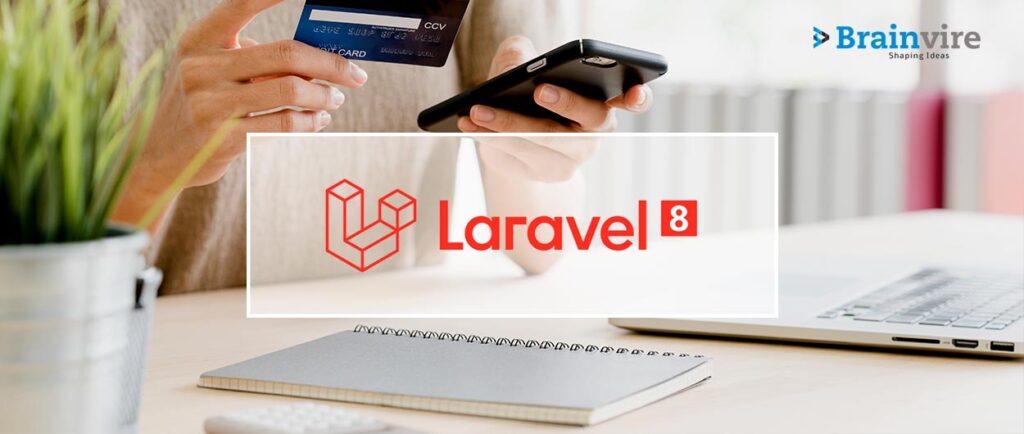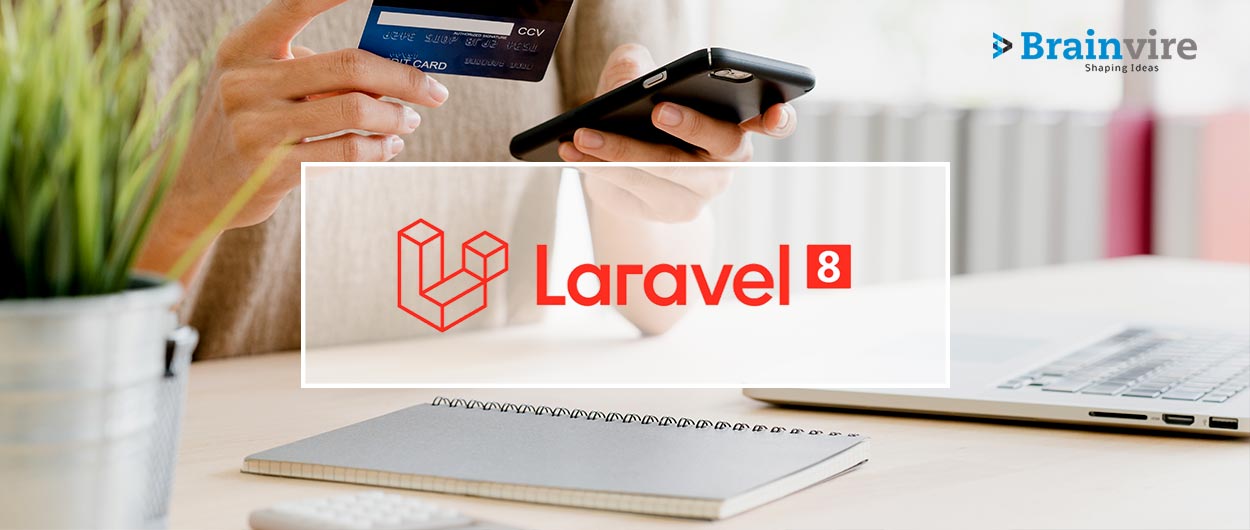 How do I use Laravel 8 to integrate Stripe Payment Gateway? So, if you're curious, you've come to the perfect place. We'll utilize a stripe/stripe-PHP module to handle payment gateway integration in this article. It provides a reliable way of making secure payments in PHP-based apps.
Payment gateway is an unskippable step for any ecommerce business operation. It allows customers to make secure online payments and completes any ecommerce store's payment system. Unfortunately, store owners don't have much choice in this aspect, as the top tier of payment gateways is dominated by a few companies like Stripe and PayPal.
Stripe is a well-known and trusted payment gateway that is used to make online payments all around the world. Both developers and store owners have found it to be simple to operate. Stripe makes managing things extremely easy, with a user-friendly interface that lets you mitigate issues fast. Many Laravel development service companies choose Stripe as the primary payment gateway solution for all ecommerce stores they construct for their clients due to a plethora of capabilities and a user-friendly Stripe payment gateway integration in Laravel.
Paypal payment gateways are designed to provide a comprehensive security system for online payments, preventing fraudulent attempts. It reduces the likelihood of significant security threats. These gateways allow businesses to concentrate on the advantages of online transactions while keeping their customers and systems safe from outside threats.
Which is Better, Stripe or Paypal?
In order to find the answer to this question, we have decided to compare the two based on the below-written aspects.
Security
Stripe and PayPal's success can be attributed in part to the overall security of the payment process. Both payment processors ensure that security measures are simple to deploy and improve general store security. In addition, Stripe.JS is a highly optimized security-focused software that allows users to gather credit card information without storing anything on the servers.
Want to convert your idea into a successful app or website? Schedule your free call with our expert now.
Migration and Data Portability
When you want to move away from a payment processor, portability is put to the test. For example, you face the risk of losing a significant percentage of clients if you use PayPal. And does not allow you to migrate client credit card information, which makes your migration efforts much more difficult. On the other hand, Stripe enables a risk-free transfer to any PCI-compliant platform with no data portability constraints.

Payment Processor API
Stripe's API is one of the best in the payment processing industry. In order to stay competitive, the PayPal API recently acquired some elements from Stripe's API. Stripe's API has a user-friendly UI, excellent documentation, and general simplicity of usage. The great thing is that Stripe provides libraries in all major programming languages, including PHP, Python, Java, and C#, so users don't have to change their development infrastructure to use the API. In addition, Laravel Stripe payments are usually not processed on the store's servers.

Transaction and Service Charges
PayPal charges a 2.9 percent + 30 percent fee for each successful transaction. It also deducts several other expenses that contribute to the overall cost of conducting business.
On the other hand, Stripe charges a minimal cost of 2.9 percent + 30 cents for every successful transaction if the total store turnover is less than $1 million. While the rate varies per country, there are no significant disparities.
Customer Service Issues
For Stripe, the client always comes first, and the services provided are customized to market needs. The IRC channels dedicated to Laravel Stripe connection, where engineers and professional users help address customer concerns, are a fantastic illustration of Stripe's diversity in support.
In this tutorial, I'll show you how to use the Stripe payment gateway in Laravel. The goal is to thoroughly cover the process that anyone curious about integrating Stripe with Laravel-powered ecommerce stores can follow.
Step 1 Laravel Installation 
If you have the Laravel application, go to Step 2; command to install the Laravel application on a web server. The ideal setup for this is:
Because of the streamlined dev stack, you can host the application on Cloudways managed Laravel server. Furthermore, I am free of server management headaches and can devote my full attention to my project.
You can also install the Laravel application with composer using the following command. 

This command will create a new Laravel project with a name 
Step 2 – Stripe Testing Keys
Once you've logged in and been taken to the Stripe dashboard, you'll find the testing keys on the dashboard, as seen in the image below.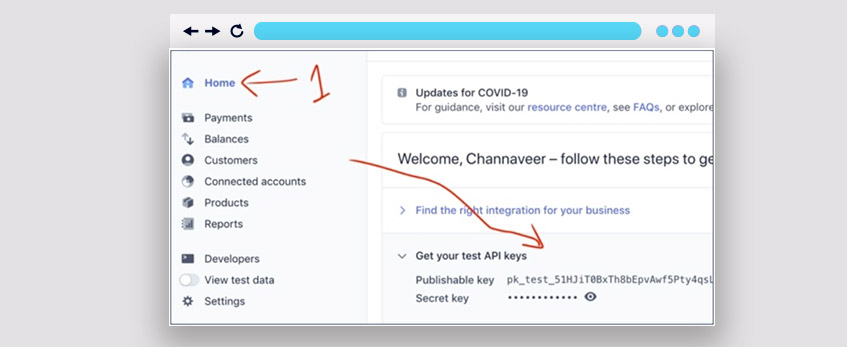 Stripe Testing Keys for dashboard
You can also retrieve the testing or production keys by going to Developers -> API Keys, as illustrated in the figure below.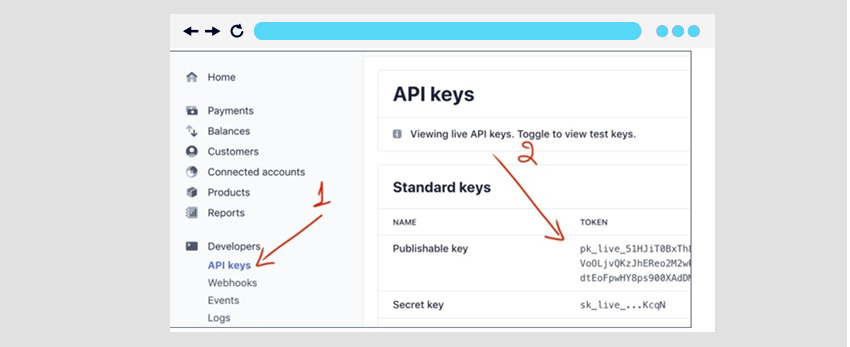 Stripe Testing or Live keys
Step 3 – Stripe Package Installation
To interact with Stripe, we must first install the Stripe package, which we will do using composer.

Step 4- Configure Stripe Public & Secret API Keys
In order to link Laravel to the Stripe payment gateway, we must define the Stripe Publishable and Secret keys in the.env file. Consensus will be reached between them as we register the Stripe API keys in the env file.
To get started, go to the Stripe website and register for a developer account.
Your account will provide you with the Public and Secret API keys.
Use a practice account to keep yourself from making a genuine transaction.

Step 5 – Configure Routes
Now, create the two routes that simultaneously manage GET and POST requests in the Laravel Stripe controller for managing Stripe Payments. 

Step 6 – Set Up Stripe Payment Controller
Run command to create a StripeController, and we will write the entire memoir to handle the payments.

Insert the following code in the app/Http/Controllers/StripeController.php file.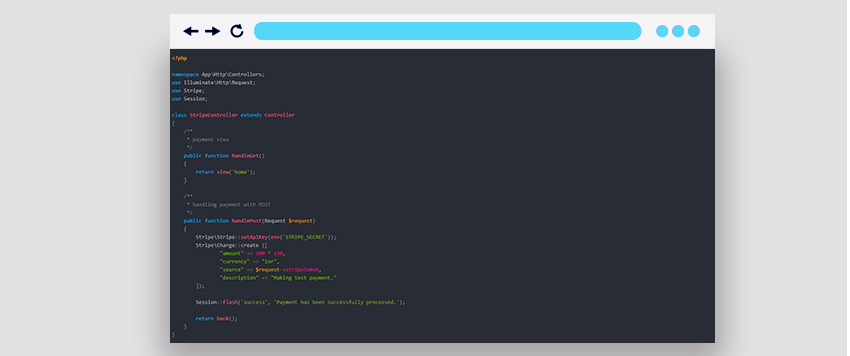 Step 7 – Create Stripe Form and Validation

This is the final stage, where we'll create a form that accepts credit card information as well as some validation rules to ensure that the information is accurate.
To run the application, you have to evoke the following command:

Once the application invoked, you can test the app with the following URL:

You can use some card details for testing if you feel it is not enough to test more using numbers and other information to make sure your integration works as planned.
Final Words
We've covered three basic levels in this article: building a Laravel program from the ground up, registering stripe public and secret API keys in Laravel, and integrating a stripe payment gateway into a Laravel Project. In this lesson, we went over a few chapters of payment gateway integration. However, there are still a lot of things to be done. But if you are a beginner, this should be more than enough.