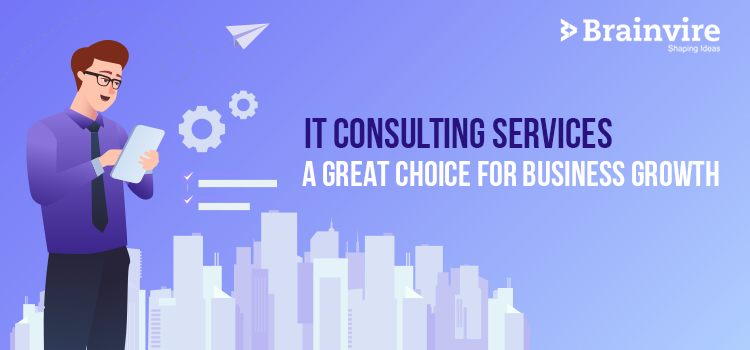 In today's world it is hard to find a market with higher growth rates than an IT market. With different areas of growth in the IT sector, Consulting Services is now-a-days the most popular sphere among all the other IT services.
The software consulting companies are hired by enterprises for various information technology consulting services to assist the IT needs of an organization. According to a recent survey, the consulting companies and independent analysts has set a new trend in the world of IT services by providing technological consulting that meets the long term business objectives of any businesses. The experts share their knowledge on systems and technology to provide you with enhanced understanding of the entire operations, systems and IT processes that can be distantly managed and developed.
The IT consulting services provides a leading edge to advance in today's competitive business world and assist the organizations in fulfillment and management of their IT systems. In addition to this the organizations benefits from an effective consulting services through:
Focused Expertise: The IT service provider have comprehensive experience in managing different sphere of IT services ranging from Analytics Consulting, Business Process Management Consulting, Open-Source Project Management , Enterprise Performance Consulting, Mobility Consulting, IT Consulting, Web Consulting, PHP Web Development, Online Marketing Consulting, Quality Assurance & Testing Consulting etc. with higher level of effectiveness, growth and business value.
Cost Benefits: Employing a full-time employee with high level of technical knowledge is very expensive. With the help of IT consulting services, the organizations can hire IT experts at a low cost for a specified time frame and duration.
Effective Implementation for Short Term Requirement: The IT specialist has extensive experience, well versed with the latest technological practices, innovations and is engaged in communication with the clients spanning from diverse industry verticals for efficient fulfillment of information systems projects.
As the IT industry has expanded rapidly there is a great competition among the IT service providers to instruct and support the organization or enterprise from the very beginning of the project to the end. The IT consulting services will help to implement the project not only according to the time, scope and price but with a full client satisfaction.