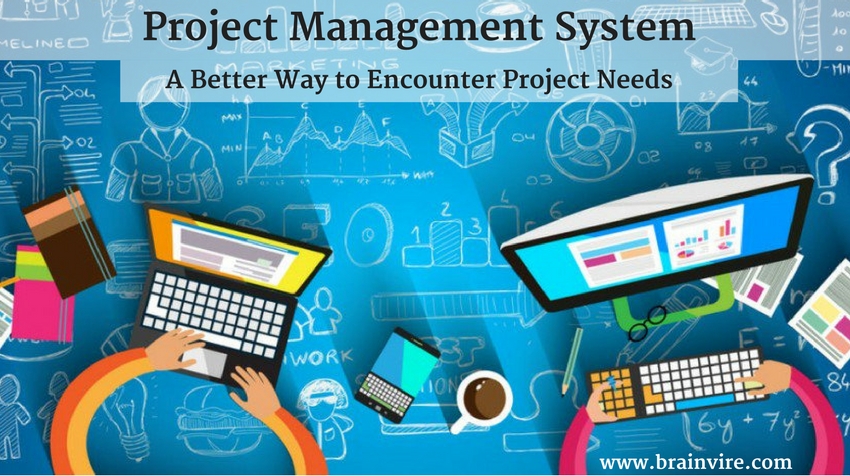 We always look forward to managing time and complete every task before the deadline. This is very important for keeping our self and most importantly our clients happy, as managing a project takes lots of responsibility and initiative from all the side. To meet the dead line, you may assign different tasks to a different group of teams and you will also keep track of resources that are being used, and at the same time, you may need data and real time status of the project. This all seems hard, but very important for making good relationship with clients.
When it comes to the clients, we need to give them full satisfaction in every way possible. Here, you may try 1000+ ways to meet your clients' needs, but these ways may cost you time and money. And being a reputed company in the market, you should make sure that you never miss a project dead line. As you might know that this adds plus points to your company or organizations.
To manage your business and to complete the project on time with taking care of everything, you can get in contact with a well-known IT company to build a Project Management System. This system might be very helpful and it is a one-time investment.
If you are running a big company or small organization, this system can be used for many reasons and by this, you will be able to be in contact with all your employees, project managers, team leaders, and you will have all the regular updates of everything that is going in the company.
Here, this software allows you to create personal ids for admin, employees, and head. This system can be managed by any one with some computer skills. And this application can be developed according to your needs.
What Project Management System Has In Store for You
Assign task period
To keep a record of how much of time your employees or team members are spending to complete the project. By this, you can assign work to any one with the time that one has to complete.
Always stay connected
You can send personal emails, group emails with a single click. Here, if employees are on leave, you will get an auto generated leave emails and by this tool. One can apply for leave easily and get in contact with respected authority in the organization.
Save money and time
You don't have to get in contact with the project manager, or anyone in person. You will be able to track every detail from your mobile or personal device from anywhere. So, you can do all your important work like meeting clients, without missing in-house activity.
Manage your resources
With the help of this software, you will know who is working on what and what are the resources being used. Simply keep records of resources that were used and stay ahead to manage your resources.
Regular reports
These reports will keep you updated with information like, how much percent of the project is complete, how is the quality of the project, etc. Get in contact with the person directly, if you find any errors.
Minimize all the Risk
Once you have every detail and deadline of the project, you can make a change if you want to make any, proper testing of the project, and you will have a chance to minimize all the errors that project have before it goes to clients.
Spreadsheets
Share documents that are very important with simple steps. These spreadsheets are very easy to read, make, and edit. You can assign a person for editing, or who can do what with these documents.
Graphics editing
Make an attractive presentation, add graphics to your documents and make them more readable.
Data analyzing
Creating a data base is very important for improving performance. This tool may help you to know what your company is lacking. Due to this, you will able to solve all the problems.
These are a few common advantages that can manage your business and a project. If you have all these problems, then here is the advanced solution.
More Features
– Activity Tracking
– Profile Management
– Timesheet entry
– Leave management
– Dashboard
– User Management
– Department Management
– Analytical Report
– Profile Management
– System Settings
– Audit Log
– Schedule Management
– Process Management
– Effort analysis
– Cost management
– Bench
– Timesheet Management
– Project progress report
– Employee performance report
– Project schedule variance
– Effort variance report
– Profit/loss report
– Bench Report
Task Management Features
This system will make project management very easy. If you are looking forward to getting the best project management solution, then you've come to the right place. Brainvire will make sure that you have the best Project Management System for your company. We have hired certified developers and we have 15 years of experience in serving our clients. You can view our portfolios and reviews that our clients have given on our official site