Social media management is inevitable in the era of eCommerce. A research on Social media market by Wordstream revealed that 59% Americans think that through social media customers' queries and issues can be better answered and solved. Whether you are into retail or wholesale, a small enterprise or a big eCommerce giant, you have to maintain your profiles on various social media portals with crisp and transparent answers and thoughts.
Now in the time of speed and smart work, none wants complexity involved in any task. Everyone wants an ease, a customized solution to do the tedious task. Especially Business requires different social media management tools for engaging clients and further communication to retain them. The market is flooded with tool providers. So the question arises that which tool gives the optimum benefits.
SocialPilot has studied the various social media management tool models against different social media needs and finally came up with the best possible medium so far. And the good part is that it is still evolving at a rapid rate.
Let's see what SocialPilot offers that other competitors don't:
Is it so? Well yes. It offers its services on not only current and trending social media but also emerging ones. It supports 9 social media whereas Hootsuite and Buffer are standing with 6 only. SocialPilot supports Facebook, Twitter, LinkedIn, Google+, Pinterest, Instagram, Tumblr, Vk.com, and Xing. SocialPilot aims towards the growth of the client whoever opts its services.

SocialPilot has specialized in custom FB Branding.
As Facebook is very much influential social media, the special FB branding is launched by SocialPilot to create a robust profile on FB. It is designed in a way of best brand marketing that it harnesses the full potentials of Facebook Platforms. Custom FB branding supports in an increase in the credibility of a brand and brand communication with its users. It helps the business to readjust audience's focus on the content and to drive the traffic to your website.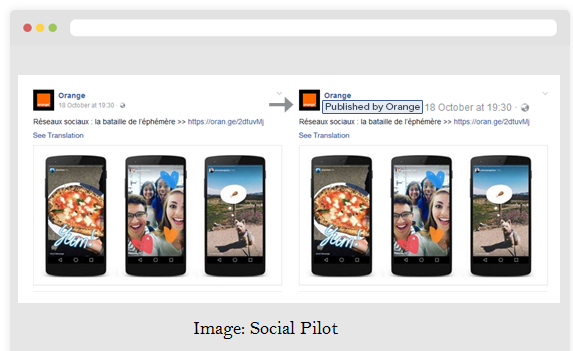 Bulk scheduling gives an edge when it comes to tweets and posts.
Whether it comes to tweets, text posts or images, SocialPilot's social media tool – mass planner helps you to post bulk contents seamlessly. The Mass Planner has a powerful feature that allows you to post the contents in CSV or a notepad file also. Even if after posting, you feel to change it, mass planners provide you with the options to edit, delete, move and review the post contents.
SocialPost's pricing model is unbeatable.
It is indeed a very pocket-friendly model of its kind. You would understand once you check its pricing models. Now let's see this by comparing it with Hootsuite and Buffer.
For Individuals (freeware)
SocialPilot – 3 Social media profiles, 10 posts per day and offers Suggestions and content delivery.
Buffer is limited to 1 profile.
Hootsuite – 3 social profiles and message scheduling
For individuals and bloggers
SocialPilot – Price $10 per month, 10 profiles, 50 posts per day, 250 posts scheduling.
Buffer – Price $10 a month, 10 profiles, and 100 posts a day
Hootsuite – $100 a month and 20 profiles.
SocialPilot-Price $20 per month, 100 profiles, 200 posts per day and 1000 posts in scheduling queue
Buffer – Price $199 a month, 50 profiles, 10 additional team members, 2000 scheduled posts
Hootsuite – Price around $500 a month, 50 social profiles, 5 users, 6 social campaign templates
For Enterprises
SocialPilot – Price $30 per month, 200 connected profile, 500 posts a day, 2000 posts in scheduling queue
Buffer – Price $399, 150 profiles, 25 additional team members and 2000 posts in scheduling queue
Hootsuite – Custom price, custom team and customizable features
You can easily make out a huge difference. It seems that SocialPilot has researched the market at its best and then came up with this amazing pricing models.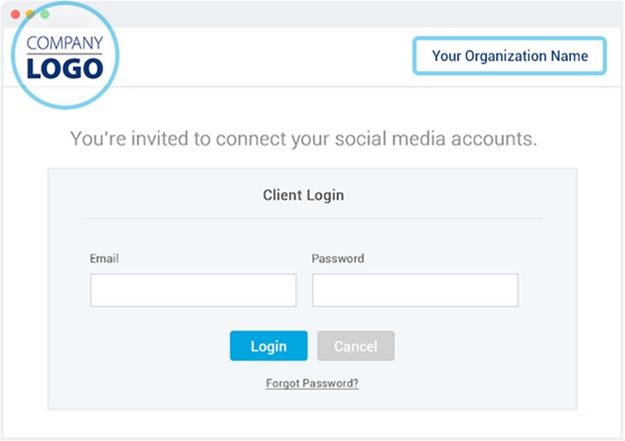 SocialPilot's client management is the ultimate one.
Getting client's credentials is a tedious task. The best thing is that client doesn't have to share the credentials or appoint an admin to manage his/her accounts. Here the process is very simple and quick. All you have to do is send an invitation to the client to join. You can also choose to show only logo and SEO company name while sending an invitation. Once a client login to the tool, his/her accounts are directly available under your profile. What a superb idea! Isn't it?
As I said in the beginning, SocialPilot's market analysis is too good. The same thing they have offered to clients. SocialPilot has come up with strong analysis insights of Facebook, Twitter, and Pinterest. SocialPilot offers not only analysis but the tips for improvement as well. For example, it gives any digital marketing agency as  the best time to post, top contents for the promotion, popular tag clouds, demographics of the audience, comprehensive analysis of posts & reviews and much more.
Conclusion
Well, the market is flooded with the social management tools providers which is used by social media marketing agency. What is best according to your need – the decision solely depends on you. But at the same time, I could clearly see and strongly recommend that SocialPilot has a competitive pricing edge over other providers because of its incomparable pricing models.