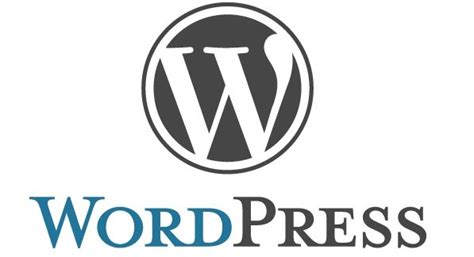 Everybody wants to bring organic traffic to their websites for that many even hire WordPress Development Company to create SEO Friendly website. To be more specific, who doesn't love to see their website on the top spot on the SERPs of a search engine? Popular search engines such as Google, Yahoo, and Bing still act as a reliable source to provide the traffic but WordPress SEO plugins help to optimize the website in various ways so that your website ranks better in search results. There are already multiple WordPress SEO plugins available for free, but you need to choose only the right ones to deliver good results because each of the plugins works differently.
[Also Read: The WordPress REST API: The Definitive Guide]
The confusion starts here and people start looking for Top 6 WordPress SEO Plugins That You Should Use or the 'best WordPress SEO Plugins' to improve their blog's SEO. But why 'WordPress'? The reason is simple. Currently, WordPress the most popular CMS users used to migrate to because of its intuitive interface, easy-to-use themes, templates, and thousands of free useful plugins for various needs.
Here we will discuss Top 6 WordPress SEO Plugins That You Should to improve your SEO success rate. Let's get started.
WordPress SEO by Yoast: With 20k+ reviews and a rating of 5 out of 5, currently WordPress SEO by Yoast is the clear winner among all SEO plugins on WordPress. You can add canonical URL, meta description & meta keywords and enjoy benefits of features such as page analysis tool, XML sitemaps, breadcrumbs, and a lot more if you choose to install Yoast SEO Plugin.
Google Keyword Planner: Google offers this free tool to its advertisers for their advertising campaigns. The advertisers and bloggers get an idea to choose the right keywords by checking the list that Google provides based on the search volume, commercial intent, and organic SEO competition.
Broken Line Checker: Broken Line Checker is a simple yet powerful WordPress Plugin that helps to check a broken link and missing images on your blogs. If you write a blog and install this tool, you can be sure to get an alert message in case it detects a link that does not work and saves you from getting a negative impact on your page ranking.
W3 Total cache: A free WordPress Plugin that you can consider to improve your rankings, mainly consisting of mobile-friendly websites and sites that use SSL, improves web server performance and reduces download time using content delivery network integration.
SEO Optimized Images: WordPress plugins are useful not only for your blogs or websites but also help to optimize the image that you use in your blog or content. With this plugin, WordPress allows you to dynamically insert SEO-Friendly "alt" and "title" attributes to your images. It means the plugins do not change anything in the database. Once you deactivate the plugin, everything will be back to its original status.
All In One WP Security & Firewall: We know that WordPress is a secure platform but still to be on the safer side, you must take the necessary precautions. This stable and well-supported WordPress plugin reduces security risks, vulnerabilities, and helps your website to run smoothly. Another advantage is that this free plugin does not slow down your website and you will get to know how secure is your site with this plugin's amazing grading system.
[Also Read: Tips To Create A Multi-lingual E-Commerce website Using WooCommerce and WordPress]
There are too many WordPress plugins available and all are good! And Brainvire has already proven its mettle in WordPress development services. So it is advisable to make a strategy and install plugins that will help your webpage to load faster, add an extra layer of security, and improve your site performance, and you are good to go!