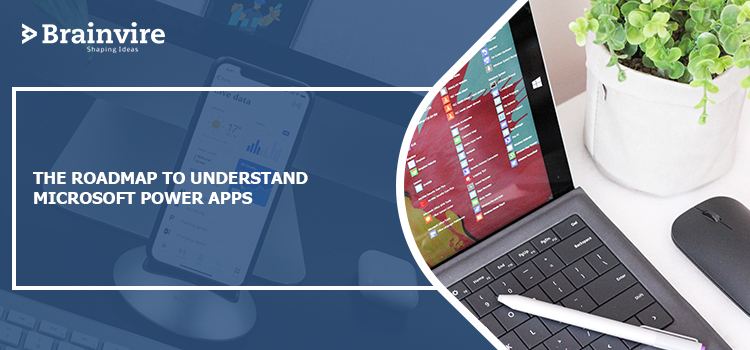 The tech world is filled with constant chats of Microsoft PowerApps. Individuals working in the industry, as well as related fields, have several questions such as:
What are Microsoft Power Apps?
How do they function?
What are their benefits?
How to use them?
Since its release in January 2017, Power Apps have gained tremendous recognition. Despite all the curiosity and popularity, there's not much clarity about what it can do for businesses and companies have failed to recognize the need for Microsoft Power Apps. 
A good Microsoft PowerApps Development Company can assist you to create your own app. 
To resolve all your confusion and uncertainty, we've shared the essential information related to Microsoft PowerApps-
What Are Power Apps?
Benefits of Power Apps
How to Develop Power Apps?
Do I already own Power Apps?
What Are Power Apps?
Power Apps are a comprehensive package of services, apps, connectors, and data platform. This suite offers a suitable application development atmosphere for creating customized apps for your company.
Power Apps can help you to build personalized business apps and accumulate data from varied sources including online, underlying data platforms, and on-premise sources. Businesses have earned 188% ROI in over three years with the help of PowerApps.
Apps developed in Power Apps offer help firms improve workflow abilities and business logic. They give you an opportunity to transform your traditional business process into an automated and digitized business process.
Microsoft Power Apps possess a responsive design to easily run the apps in browser, smartphones, and also tablets. Power Apps has an upper hand and offers a niche experience to build custom business apps. It allows users to develop a feature-rich app without the code complications.
Want to convert your idea into a successful app or website? Schedule your free call with our expert now.
Power Apps can also be termed as a PaaS (Platform as a Service). Most businesses create three different apps namely- iOS, Android, and Windows. This means that they have to carry out the development process thrice.
This increases support costs and development work, and you'll also need additional resources to build business apps. To avoid the triple effort and costs, you can develop mobile apps with Power Apps.
Power Apps manages the differences among these three operating systems and allows you to run apps through one base effortlessly. You can consider it as a single container that allows you to develop mobiles suitable for all platforms.
Benefits of PowerApps
Speed: PowerApps allow you to develop feature-rich and functional apps in less time. You can make optimal use of drag and drop features to develop a brand-new app in no time and with limited resources.
Organized development: The ideal app development process can be lengthy with multiple parties involved such as professionals, consulting team, and many more. It is difficult to streamline the development process in a short span. PowerApps can help you to complete the development process in a shorter span.
Data connectors: With drag and drop functionality in effect, accumulating data becomes tricky. But with Power Apps you can use standard connectors to save data easily.
Integration: Power Apps allows you to smoothly integrate the right tools to your app and develop a functional app for your business.
Mobile-friendly: Often, users can access apps through their desktops. However, they fail to use the app through their smartphones and tablets. Power Apps provide you the potential to develop a mobile-friendly app that's easily accessible through iOS and Android devices.
Microsoft perks: Since Power Apps belong to the Microsoft family, they can be easily integrated with Microsoft flow. Power Apps allows you to enjoy the perks of automated updates. Your app gets a notification for all updates.
Reduced costs: The cost of Power Apps is comparatively lesser than the total cost of development of three apps. Besides, you get to choose from customized packages and pay for services that you actually utilize.
How to Develop a PowerApp?
Your Power App journey can be simple or complex. But, the best part is you have everything sorted through a single location. It becomes easier to manage the overall app development process.
The internal guidelines can assist you throughout the development process.
Do I already own Power Apps?
If you have invested in an Office 365 Enterprise subscription or E1, then you have Power Apps.
So can you access all the features of PowerApps? 
No. You'll have to check the license page to analyze the features that are available to you.
There are different license levels and each of them consists of different sets of features.
So is it easy to develop apps in PowerApps?
This mainly depends on your app requirements. It is easy to develop a simple app in PowerApps. However, with every additional feature and functionality the nature of the app becomes complex.
This might widen the complexity curve of your app and make your task difficult.
With Power Apps you have to write formulas to describe your logic but you don't need a professional experience in HTML, JavaScript, or C#.
Power Apps formulas were designed using Excel formulas, so it's easy for business owners to create formulas for this logic. 
Power Apps allow your team to build and launch apps with the help of drag and drop facility, pre-built templates, quick deployment, and many more. Plus, you get constant updates on the latest features, tools, and functionalities to develop an advanced app rapidly.
Wrapping Up
Narrow down your lengthy app development process with PowerApps. They help you coordinate with multiple parties at a faster pace, their pre-designed templates save time, and you get a functional app ready for use in no time.
A professional opinion is always recommended during and post-development process. Get in touch with Brainvire's experts to build a customized app for your business.