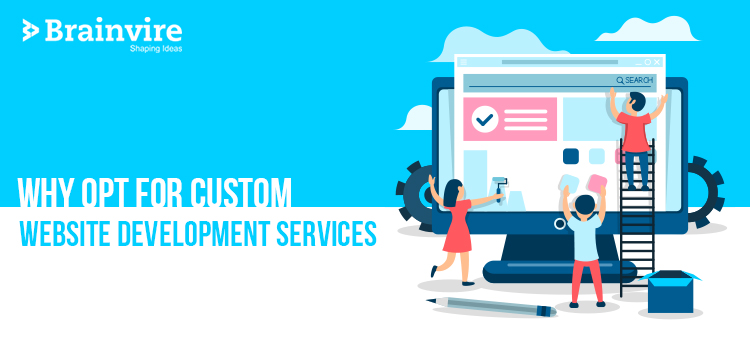 In recent years, the demand for website development services has raised like never before. Now-a-days every organization or businesses are approaching towards custom web application development to get tailored software applications that help them to streamline their business processes and workflow.
The main reason for the popularity of web application development services is the scope of flexibility which enables businesses to get a website development solution that suits their business needs and deeds. Many website development companies provide cost-effective custom website development services and solutions that cater to one's business requirements. But before choosing any website development company make sure to take a look at the following reasons for effective development of your website solutions:
Check the technological proficiency of the website development company: There are many programming languages available for website development such as ASP.Net, VB.NET, PHP, JAVA, C++, HTML, Oracle etc. Choose any wordpress web development company which can use appropriate programming language according to your business website demands as it is very essential to select a right technology that best represents your products and services in a proper manner.
Check Client's Testimonials & Feedback: Have a close look at the client's testimonials and feedbacks for the projects delivered by the company.
Check the price variations in the market for the same services before selecting a website development company: As there are plenty of web development companies providing the web solutions with different pricing structures. Take out some extra time and compare the pricing structures of different companies. Paying a little extra for good services is always fruitful rather than paying low for ineffective business work.
One of the best parts of the offshore Custom Web Application Development is that they offer high-quality solutions at the most affordable prices. The Website Development Companies from India is highly preferred for offshore web application development as they are highly affordable. Moreover, they offer maintenance services as well as 24*7 technical support to help you get rid of any errors in the software.
Also, such an IT service providers are aware of the latest development tools, technologies and industry trends which help them to deliver a robust, scalable and highly flexible software application for your business to get you an extra edge over other competitors.