Microsoft has made a considerable change in its SharePoint platform by moving to the cloud with the new SharePoint Online version. SharePoint Online allows an enterprise to create, customize and manage team-based or project-based collaboration initiatives, along with the added advantage of the cloud. This new cloud platform also provides plenty of benefits for any business that is using SharePoint platform.
Here are few important advantages of using the SharePoint Online for your organization.
1. You can access SharePoint Online anywhere:
SharePoint Online is easily accessible to any device that users are using. With the help of this updated version, your employees can access your e-mail, documents, contacts, and intranet, from any browser on any device using the service of any Internet service provider.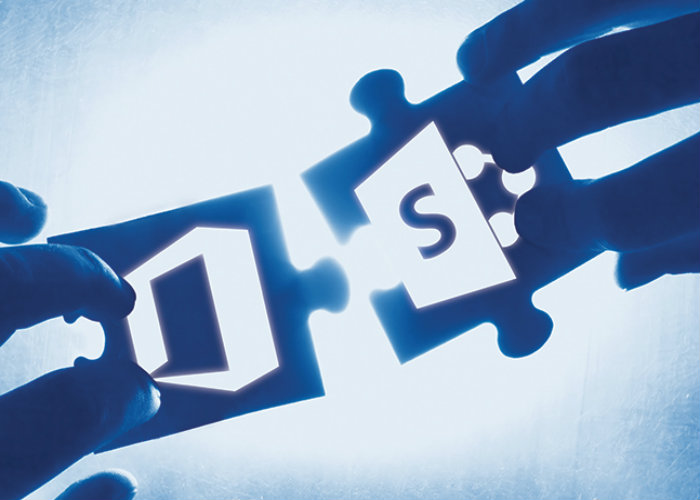 2. Benefit of SkyDrive Pro:
SkyDrive Pro is now an internal part of SharePoint online, which was configured separately in the earlier version. In this cloud storage, you can allocate space to employees of your organization. SkyDrive Pro helps you to meet the usage criteria of your organization and provides great organizational control. It provides 7GB storage for every employee. However, if you want to add more storage space for the particular employee or group of employees of the organization you can do that in SkyDrive Pro.
3. Easy process for adding and removing SharePoint Group:
Adding a new user in SharePoint online is very easy. You can easily do it with just a few clicks in the Admin Portal and create a new user or assign new licenses. However, if that user leaves the company, it is very easy to reassign the license to another user.
4. New feature of Guest Links:
With SharePoint online, you can share sites, folders, and documents with the new Guest Links feature. This feature allows you to share your office document outside the company to your invited guests. The person just needs to enter the username and password provided by you however, you can still control the permission level for users to access the document. For example, you can permit some users to do the modification in the document while others can only can view it. Moreover, you can also easily cancel shared documents from any user at any time.
5. Requires very less time for Maintenance:
IT is one such department of any organization that needs to do plenty of things in their daily routine. However, if you are opting for SharePoint Online, you are no longer required to perform backups or SharePoint patches. This helps you to free up hours that your IT team needs to spend daily to maintain the on-premise SharePoint environment.
6. Bulk management of tasks:
SharePoint Online provides support for Windows PowerShell to manage subscription of your organization. Administrators can connect to SharePoint Online from their desktop and remotely create new site collections, perform upgrade activities, add and remove SharePoint Online users and groups repair and modify sites. These kinds of management tasks can be automated and performed in bulk to save your time and minimize errors for managing SharePoint platform.
Thus, with the help of SharePoint Online, organizations can ease their daily tasks and also save significant time for managing user accounts and SharePoint platform for their business needs. All they required to do is to update their existing system with the new SharePoint Online. Today, there are many firms that provide effective solutions for the SharePoint Online. One highly reputable SharePoint Development company is Brainvire Infotech. At Brainvire, we have a team of dedicated Microsoft SharePoint Developers having the expertise to develop and deploy customized SharePoint online solutions according to requirements of organizations belonging to different business verticals. Contact Brainvire to Hire SharePoint Developers.