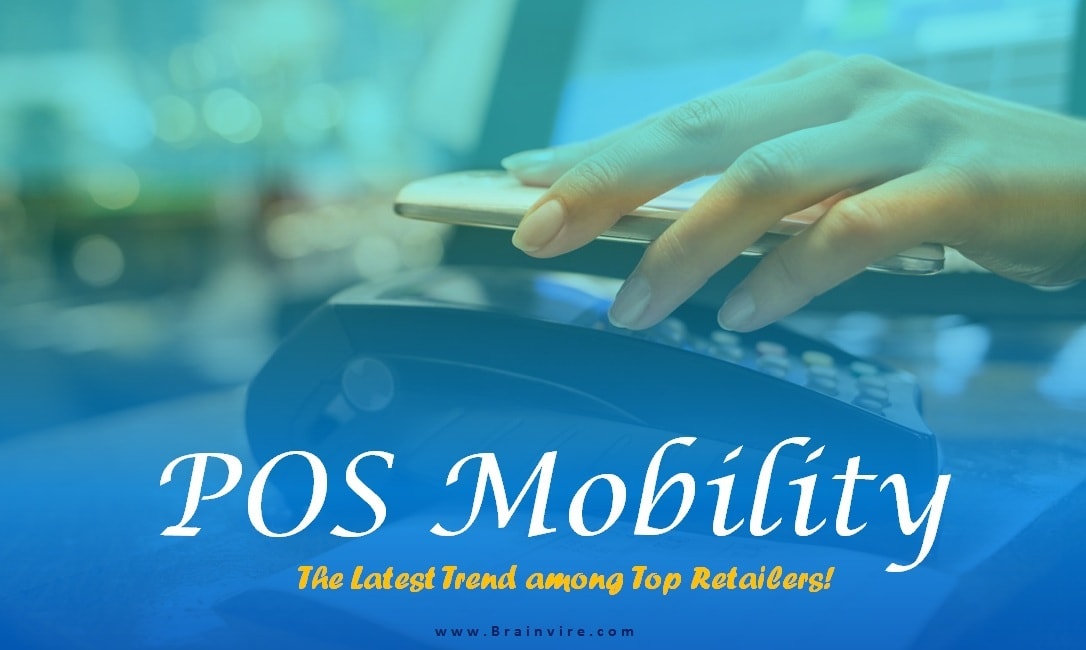 Talking About POS Mobility – The Latest Trend among Top Retailers! The current retail marketplace is risky for the one that is not considering mobile experience as the core part of the retail strategy. As per the latest figures from e-marketers, the number of smartphone users is expected to surpass 2.5 billion in 2018 and the figures are about to cross by 3.2 million by 2020.
Retailers under pressure to differentiate the customer experience with their competitors and are optimistic about the potentials of the mobile application to provide seamless and engaging experience to the customers. They firmly believe that strategic use of Mobile Point of Sale system can help business to solve complex retail pain points and build customer loyalty. But why? What led to increase in retailer's interest in mobile POS? What are the factors that act as a driving force for retailers to integrate mobile with existing POS?
In this article, I will closely focus on the facts derived from various research and study and list out the key takeaways or the main factors that drive retailers towards adapting m-POS.
1.  Rapid Changes Noticed In Customer Preferences:
The survey result states that around 40% of the retailers are not able to keep up with customer expectations which act as a key pressure point to improve sales. Additionally, around 65% claimed that their current retail POS system is impotent while the remaining have started integrating their POS with CRM data.
Talking About POS Mobility – The Latest Trend among Top Retailers! The lack of retailers' ability to leverage personalized experienced to its valuable customers is something that makes mobile flexibility so attractive. In such highly competitive market, consumers have high expectations when it comes to shopping from the physical retail store in limited time duration and mobile POS is considered as the best tool in decreasing consumer service wait times to great extent.
2.  Multi-System Integrations with Applications:
Today, multi-system holds immense importance for top retailers. Almost 42% of retailers responded positively for POS integration with other system and considered it as the top priority while 29% responded for implementation of dynamic content marketing through mobile device positively. So now, it is clear that retailers want to keep a track over customer information and the purchase history in a centralized database which can be further integrated with multiple device and applications. In order to make this thing possible, retailers need to implement ERP database that is capable of handling complex data calls. Also, an interface is needed with POS that acts as a mediator between POS system and database.
3.  mPOS helps to solve Retail Pain n Points:
The interest in POS mobility makes sense when retailers tend to know more about consumers. Many times it happens that after waiting long in checkout, many customers literally balk at the concept of "Loyalty program". This is one of the biggest reason that entice retailers to know more about their customers. Though POS mobility can help retailers in boosting customer interaction but before implementing POS mobility, you need to make sure that you have proper interface with mobile device.
If you want to develop best Mobile POS System for your business, contact Brainvire. Brainvire POS Software has all the capabilities to turn your visitors into happy customers. The company has wide experience in retail and ecommerce sectors and employs team of skilled and experienced developers that can revamp existing POS software as per your business needs.
Talking About POS Mobility – The Latest Trend among Top Retailers! Well, these are some of the pointers that justify the reasons behind Mobile POS being the topmost topic to discuss in the list of retailers. Do you have some more reasons to discuss? Please share it with us in the comments below.