Whenever we shop online we start looking for deals when we have time and that is a fact! But finding active promo codes & coupons from several websites is time-consuming too. You might miss the deal for which you are looking for coupons! To make it easy, you can install cashback browser extensions that will help you to save money, get cash back and reward points that you can use later to buy products once you accumulate sufficient reward points. Browser extensions are nothing but free plugins that you can add to almost all web browsers to get discounts, promo codes and deals when you shop online.
So next time before you checkout from a website after purchasing your favorite product, take advantage of the browser extensions that will definitely make your shopping experience simple and more enjoyable than before!
So what are those advantages or features?
Cashback browser extensions are available mainly for Chrome, Firefox and Safari mainly, but some are there for Opera and other browsers too. So just check your browser compatibility once you decide to install the plugins to your system.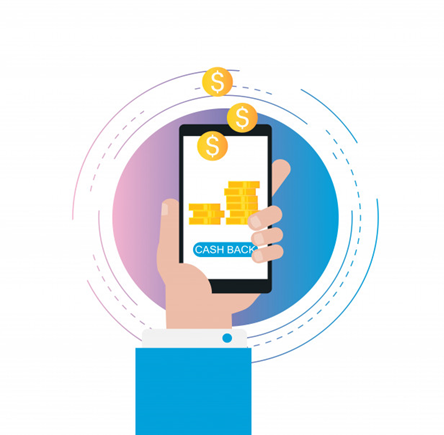 In general all these cashback browser plugins provide more or less same service but still, we will help you to get an idea about what all the features they provide their users.
At first, you have to install the extension. Once that is done & you selected your favorite product and you are ready to checkout, at that point of time these extensions start their work. They search the web and find the best deal and then they apply the same automatically on the product that you selected to purchase. For example, Honey, a popular cashback browser extension always keeps their database up to date with the latest deals and promos. So the extension can easily search and apply the best deal for your product so that you can enjoy your product at the best price.
Some cashback extensions are just built to help you shop smartly. These cashback browser extensions are always ready to inform you about the best deal available in the market and they will make sure that you never miss a deal by notifying you about the deals whenever that particular deal is live!
Have you ever thought to compare product prices online and then buy to save your hard earned money? Well, these extensions are expert to do that work too! A popular cashback browser extension on Chrome & Firefox compares the price of hotels & flights online to offer you the best deal that you can avail when you are planning a trip.
In the share market, there are tools that show you the share's price history. In fact, web browsers also keep the browsing history for your advantage. But, can you name a single plugin or browser extension that keeps the price history of a product to give the buyer a clear view of the price fluctuation? Not only that, you will get notifications whenever the price drops!
There are ideas and techniques behind developing these browser extensions and we, the Brainvire team not only share informative blogs but also build and provide solutions. With almost all the features mentioned above that make a cashback browser extension popular among buyers, we also worked on those ideas and built a website that shows you active coupons and deals on products that are available online.
Now onwards, when you think to buy a product online, don't forget to install cashback browser plugins. In case if you want to build one such Chrome Extension or you have a new idea to share coupons and deals with millions of people around the world, let us know. We are there to help you with the strategy and concept!