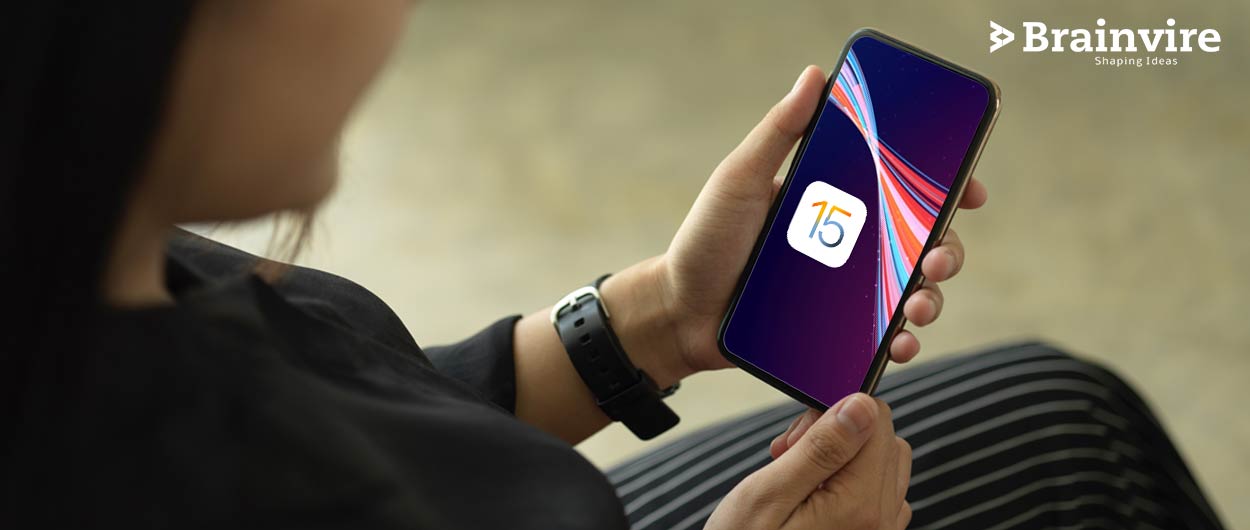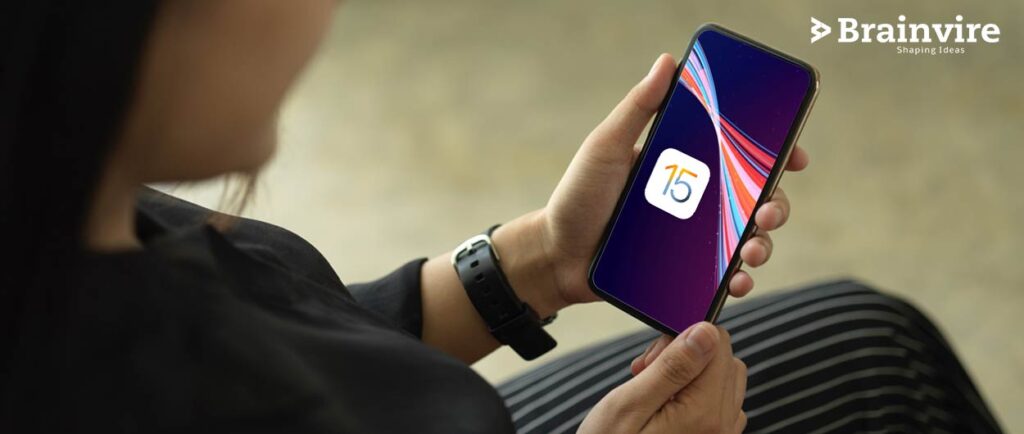 Being a developer or a mobile app development services provider, If you saw the event, you're undoubtedly aware of what we're about to discuss. But if you didn't, we'll go through everything again.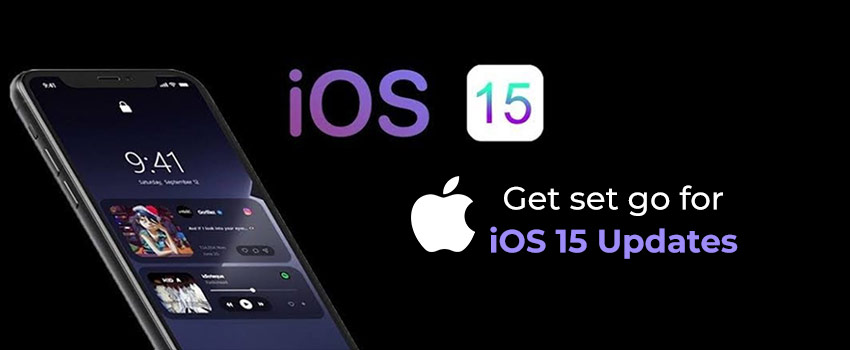 WWDC is a developer conference that largely focuses on  software development and provides developers with information such as, "Hey, this is what we're working on, start developing for our platform." It's great because if you have a developer's account and are a developer, you'll be able to access beta versions of these services.
So we're just waiting for the iOS 15 Beta, the new iPadOS, and, of course, the Mac OS Monterey, which is the successor to our present Big Sur, and many have liked Big Sur so much that they've shared it on their blogs and blog posts all over the world.
Let's start with some of the WWDC announcements. IOS 15 is something we're all looking forward to because it opens the way as to what to expect in the next iPhone. So the iPhone 13, or whatever they decide to name it, will, of course, arrive with iOS 15.
The first thing they talked about in the keynote was: 
FaceTime: 
Everyone is happy about this since they appreciate FaceTime, and there are so many things, notably in the last year, that we've become accustomed to conducting video conferences, and of course, that's being able to give a link out and have everyone view it. Whether you're on an Android, a Mac, or a PC and can share what's on your screen, there will be times when you're doing FaceTime and have to click off, or you want to share the link you send it in iMessage.
The good news is that you can now perform screen-sharing on FaceTime, which is worthwhile. They also wanted the audio on FaceTime to seem more realistic and conversational, so they revealed Spatial Audio and Voice Isolation, with the option of switching from voice isolation to broad-spectrum, and they'd pick up all of the sounds around you. With Voice Isolation, you'll be doing exactly that: isolating your voice and ignoring the sounds around you.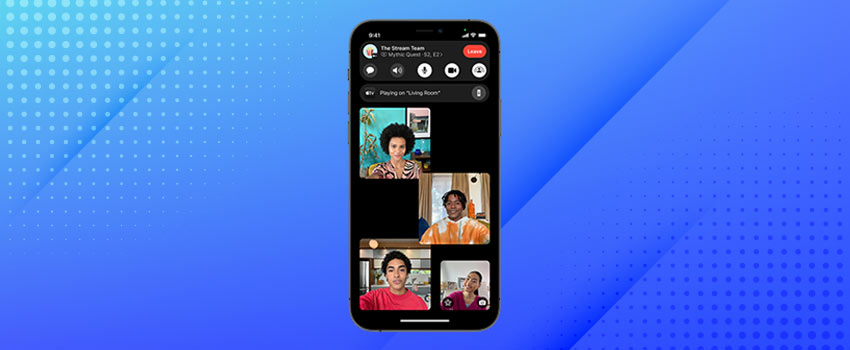 They have a new GRID layout that highlights whenever anybody is talking, which is extremely pleasant and intuitive. So we're excited that they're bringing it to FaceTime.
Do you have any plans to set up an iOS app for your business?
To build an iOS-compatible app or to update your existing app with the most recent iOS version.
Video in Portrait Mode
With portrait mode and the ability to use LIDAR and depth sensing, you can replicate a look, which we believe will be great to do in FaceTime videos. But it's the FaceTime links that we're most thrilled about.
The user can plan FaceTime calls and give a link to their friends, family, or anyone they'll be speaking with, and it doesn't matter if they're on Android or if they want to perform the FaceTime chat on their PC, in a browser; this is big!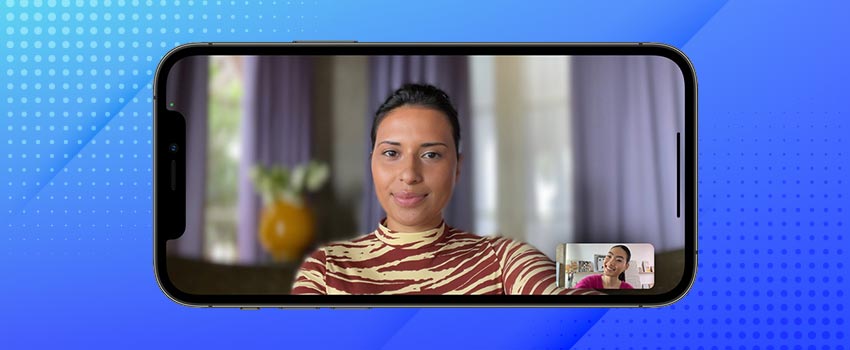 The fact that Apple was making something available to everybody makes a lot of users really happy. We believe people will target that type of employment from the comfort of their own homes. We wish we had this a year and a half ago. But that's not a problem. We're all here for it, and it'll make a lot of these conference calls a lot easier.
SharePlay is another amazing new FaceTime feature in which we'll be able to listen to music, watch movies, and watch TV shows all at once. In addition, users can utilize AirPlay to take whatever that high-quality material is and share it with their TV.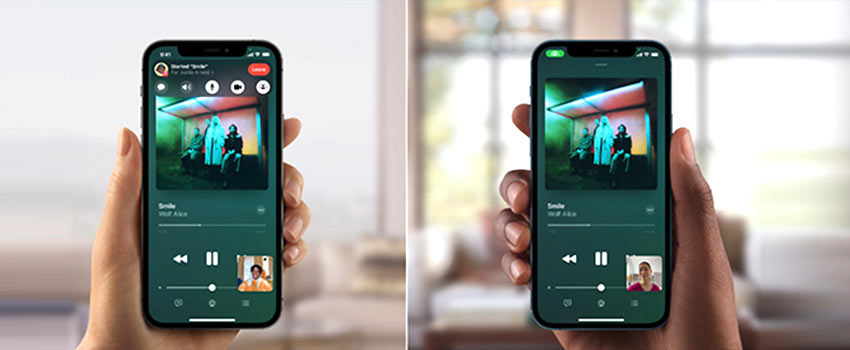 Users are allowed to also FaceTime and watch this material simultaneously, but they will also be able to switch it to their TV and watch it in greater resolution. Though many of us haven't viewed content like this with anybody else, we suggest you must as it's sort of interesting.
We're pretty thrilled about some of the iMessage updates, so let's get started.
Update for iMessage
There's a new collage layout that will provide users with a whole new approach to share content. We're always sharing images and photos from events whenever we're with our family or friends.
So what's interesting is that users can have all of those photos in a collage view, and they'll be able to have this thing where these photos will be automatically uploaded to their library. So there's no need to save them all separately. It will be added automatically.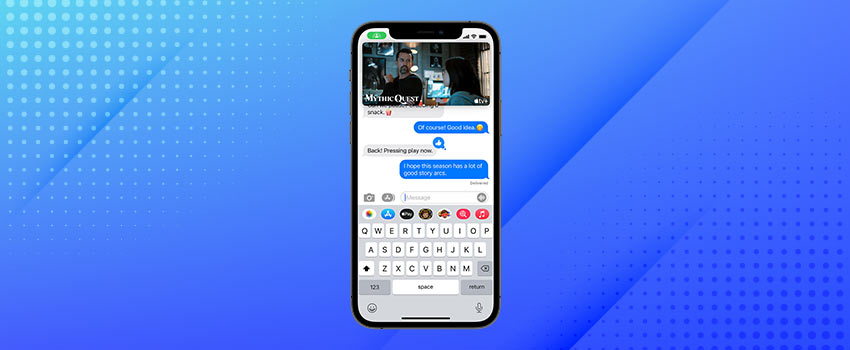 There's something called the "Shared with you" section, and it'll be available not just in photos but also in music. Users will receive a list of all the links that others have shared with the user, which is extremely impressive since most of them use iMessage so much for this type of thing—food recommendations for restaurants and news stories or important items that users enjoy.
Summary of Notifications
They've changed their notification summary with new visuals and emojis. But here's something cool: they have this Focus Mode. So, if the user is in focus, Work Mode, they will only get alerts from coworkers or Slack messages, and they can choose which mode they want to be in. So they've returned home.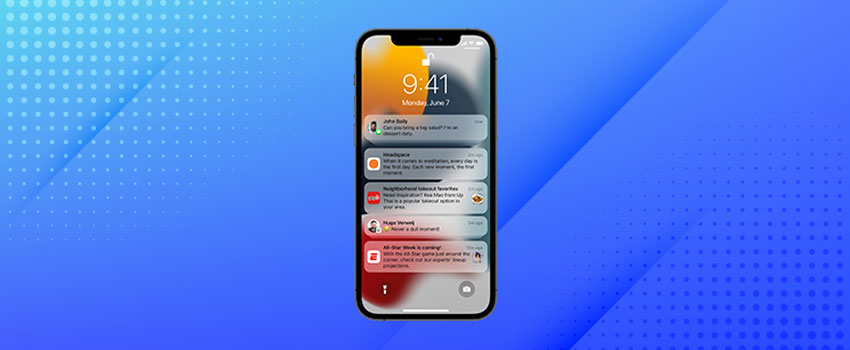 They may be able to get notifications from friends and family but not from coworkers. This is great since it allows us to balance our professional and personal lives.
Live Text
Live Text is a clever new feature. So, if you click a photo of a whiteboard, it will be instantly translated into text, and then you can copy and paste that whiteboard and text into an email or notepad. They are also indexing all of the text in these photographs and making them searchable.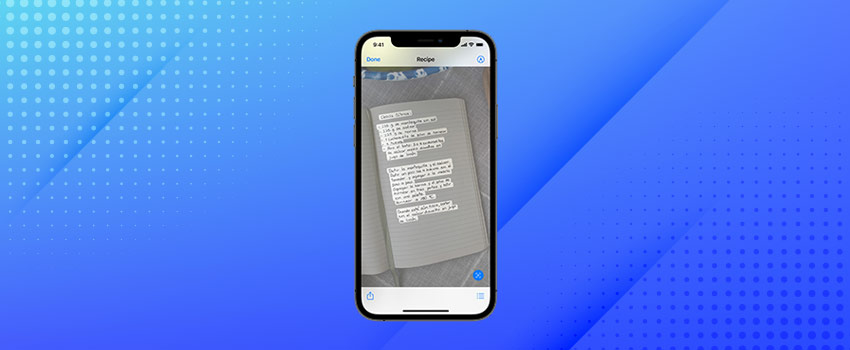 They've updated the new photo memories: you can choose different songs, and it'll re-edit those little AI-edited movies for you. We think that this is a straightforward thing; like if there's a face that you no longer want to see in your memories, we feel like you should be able to have a button that says, "I never want you to see this face; again." Really? Is that so hard? All of these incredible features, can we please, get that one for the sake of many people's sanity and well-being. It would be great.
Wallet:
An update to Wallet now allows users to access vehicle keys, hotel keys, and auto check-in. As an example, the user can pick up their phone and say, "Oh look, there's my room key; I'm already checked in." That's something we're already looking forward to.
There's simply something about a confrontation that most of us dislike when checking into a hotel, as though it's always an experience. However, kids may like checking in if they are given a free little snack or a bottle of water.
Did we ever bring up Digital Identity? Well, we're big fans of digital identification, and we do feel like this is going to be the future of identity and carrying cards. We think that's a whole other conversation to talk about how vital the blockchain is to allow us to have this digital identity.
Blockchain technology is combining it with digital identification, which will be upcoming in the next few years. But they're making a little initial step in that direction by allowing us to scan our driver's licenses and perhaps utilize this as TSA.
Weather App Gets a New Look
They've updated the weather app with new visuals that help you comprehend factors like wind, UV, and barometric pressure. Most of us will say, "Hey Siri, what's the weather?" and she will tell us.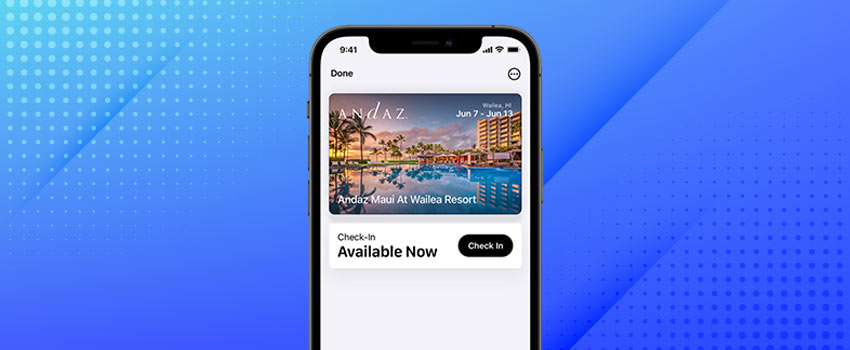 Update on the AirPods
We're crossing our fingers that they'll be announcing updated AirPods. The majority of iPhone users are ecstatic about AirPods. The initial version of the AirPods was rather amazing, and it remains among the users' all-time favorites.
They did, however, introduce a new function called a 'Conversational Boost,' which helps those who have a hearing impairment. That's very good because many people wear AirPods to answer calls or get notifications, and this way, it can now better assist users. So users may bring them in, and it will enhance the discourse going on around them.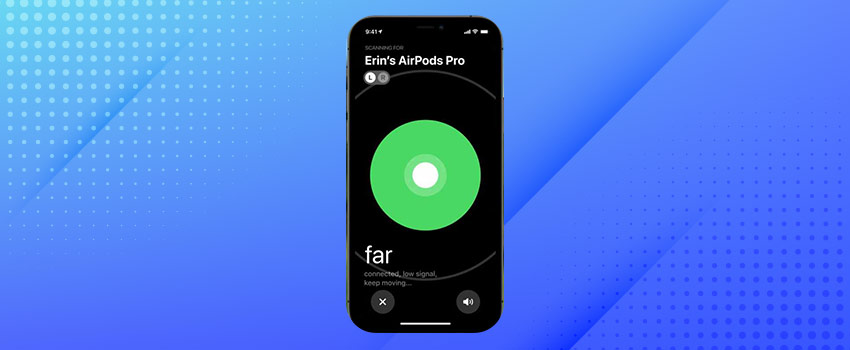 This was also extremely thrilling; of course, the AirTags appeared and utilized the Proximity Feature, allowing people to roam around their house with their things. They will now include it into AirPods, and of course, users will be able to play the sound to locate them. However, the addition of proximity support will be spectacular.
Spatial Audio with the AirPods Max and AirPods Pro is just fantastic. It's good since they're now bringing this to tvOS and Mac iOS with the M1 chip, which will be interesting to explore.
Update to the iPad OS
Several new iPad OS upgrades include new home screen widgets, a new Find My iPhone in Contact Widgets, and new game center widgets. They've also made it simpler to rearrange many of the apps, so app libraries may now move or conceal entire pages. As a result, they are no longer on their home screen.
There's a new Multitasking Menu, and split-screen is much easier to use now. You may instantly drag and drop one of the apps to another screen. Sometimes individuals try to split-screen on their iPad, and either they end up doing it incorrectly or do not appear good. So they'll appreciate this small demonstration of how simple it is to launch a fresh split-screen.
Updates are coming to Notes, and as working professionals, we all rely on Notes for many reasons. We generally utilize this to write all of the keynotes; for now, we have all of the notes from the WWDC event written here, and it is really simple to share these notes immediately. The interesting part here is that they've started adding a few new things like mentions, which may be excellent for you and your team since we can make all of our notes inside the Notes app when performing any Vlog or Podcast. As a result, we'll be able to say, "Hey Senior, do you think this is a good idea?" There are also Hashtags and an activity view, so you'll be able to see what has changed.
In this, users will be able to use their Apple Pencil and just swipe from the corner and start taking notes, and those will also all be available right in the Notes app. Trust us, this is the best improvisation in Notes app ever.
Privacy is a major problem. We are sharing so much of our personal information and lives on all of these gadgets, and kudos to Apple for driving all of this to ensure our safety.
Mail App Update 
They added a new feature for the Mail app that allows us to hide our IP addresses because they were talking about how a lot of spam emails can tell if users open them because they have these tiny invisible graphics and all kinds of things in them to be able to track them to get their IP address and then track them all over the web.
iCloud+
They've also unveiled an iCloud+ that would let users utilize Safari for private relay surfing. So this adds a whole new degree of security, and if people want to join up for a newsletter or whatever, they can hide their email address.
Hide My Email
So one may establish infinite quantities of various email accounts and then have them forwarded to their genuine email address. If they wish to remove one of those email addresses, they may do so as well.
HomeKit Secure Video
They emphasized that consumers will receive a delivery notification for the HomeKit Secure video in the same manner that they would for a shipment or anything delivered to their door. Consider how many shipments you receive daily: your phone will be bombarded with notifications all the time.
Recover your iCloud Account 
They revealed a new method for recovering a user's iCloud account if they are unable to access it. Now users can add trusted individuals who will not have access to their iCloud account. However, there will be an additional trusted person who can call and obtain a number or a PIN, which the user must input to access their account.
Digital Legacy
Along with the iCloud recovery notice, they introduced Legacy Accounts. If a user dies, the users will be able to specify who will have access to their information and what they will do with it. It's terrible to consider, but we should be grateful that they're doing it.
They talked a lot about health throughout their announcements, and we all know that Apple is highly health-focused. Obviously, with the Apple Watch having so many built-in health functions, it is astounding how much has been integrated into the iPhone.
Walking Steadiness 
They unveil a new Walking Steadiness Feature that recognizes and predicts the user's walking patterns.
Along the same lines, they've included a new function that allows users to share their health data with others, which will be helpful if we want our parents to share their health data with us. So we'll be notified if one of our parents has a lower or higher heart rate, or if their walking steadiness diminishes, and we'll be able to say, "Well, something's going on, maybe you should check on this." 
Watch OS updates
Surprisingly, new workouts are being included in the Apple Watch. They've added two new workouts. There's also pilates and Tai-Chi. There is also a martial arts option on this page.
They didn't unveil Home OS, but they did talk a lot about HomeKit. We suspected that this was related to a different event, and we're hoping that they'll unveil something interesting for the home.
Mac OS Monterrey
The majority of them are eager to put this to the test. Big Sur was breathtaking! They are only making minor changes to this. Most engineers and designers use several devices all the time, so they'll generally have their primary PC, their iPad, and occasionally even their MacBook next to them. And they're all doing something different, but they're all still working together. But, right now, this is one of the finest updates we've seen at WWDC so far. It's known as Universal Control.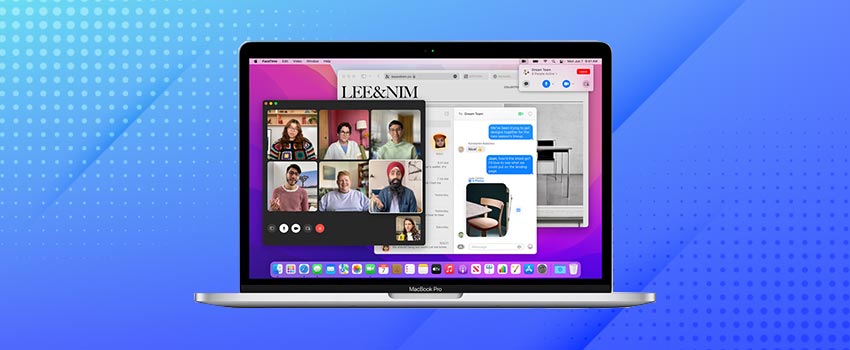 So, if you put your iPad, iMac, and Macbook all next to each other, they'll all function as if they're external devices. All of them, however, may be used with the same mouse and keyboard. So users may use their iMac's mouse to scroll across to their iPad. They may then use their iPad as a mouse to text and use shortcut keys. Then they may switch to their MacBook, and everything works well. This is intriguing, and we're excited about it; if you're excited about it as well, that's OK.
To know that everything we've spoken about in this blog post is now accessible to developers, plus there's one item that we failed to mention earlier: an update to Apple Maps. To know that everything we've discussed in this blog post is now available to developers, as well as one feature we forgot to mention earlier: an update to Apple Maps.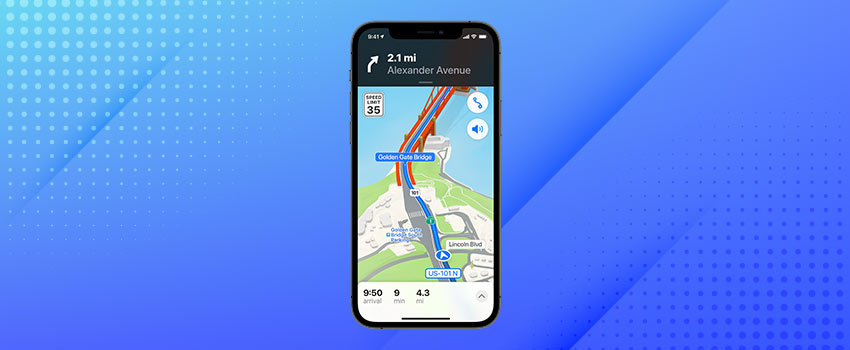 We all know that Apple Maps looks far superior to other mapping services. The greatest thing is that it integrates with Apple Watch, so if you're driving or riding a bike, it will provide haptic feedback to notify you that a turn is approaching. But, for whatever reason, we're used to Google Maps, but they've made Apple Maps look stunning, and having this integration with CarPlay would be fantastic. They've added a lot more detail to the communities, rebuilt the highways with custom-designed markers and elevation, and done a lot more.
So that was just a quick rundown of some of the highlights announced during WWDC. If you're like us and can't wait to get your hands on Apple's beta versions, this event is wonderful since it sets us up for the rest of the year.