It takes hundreds of hours to design and craft an iPhone application. After investing hours of time, money and efforts, you come up with one successful iOS app that delivers excellent user experience. The process of iPhone application development right from ideation and design to development and deployment takes a lot of time and all the hard work invested into it is meaningless till the time users experience it. So, getting your iPhone app into hands of users is extremely important and that needs a carefully designed strategy.
Of course, the best way to reach to maximum users and getting highest number of downloads is to build a great app. However, like other products and services require promotion, your app also requires marketing to make targeted people aware of it. A lot of eCommerce merchants face problems in maximizing downloads and engaging customers.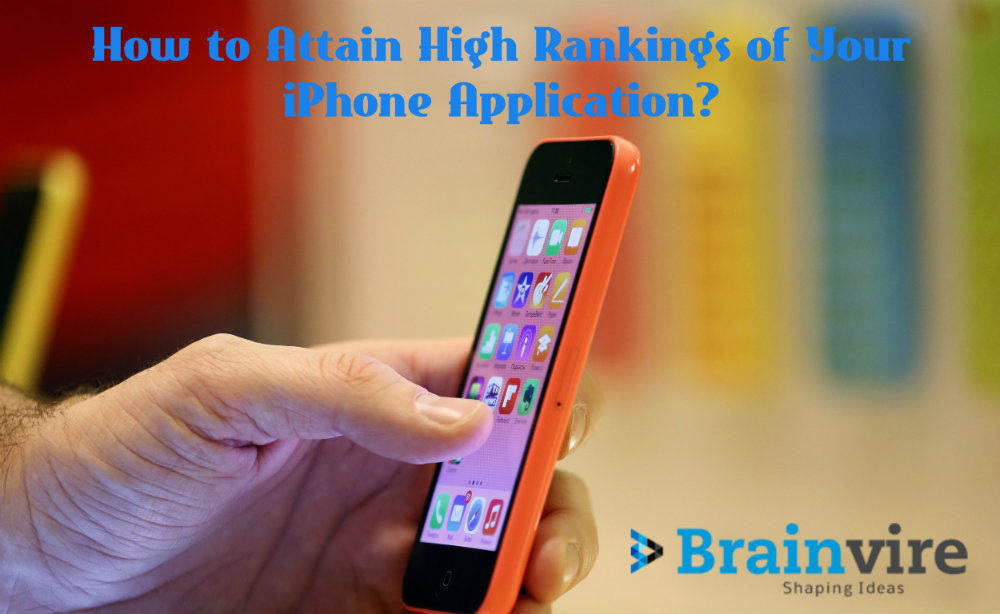 1. The crucial 24 hours!
It has been observed that once you submit your app in the Apple app store, the next 24 hours are extremely important. The number of downloads in these 24 hours will impact the rankings the most. Once you get high rakings, people will continue to download your app. So, whether you are making a marketing campaign or planning to implement a social media strategy, you must do it all in those 24 hours.
2. App name and description formatting matters!
The name of your app should include highly searched relevant keywords in order to increase the discoverability. The best tip for iPhone app name is to start with letter 'A', as iTunes lists down the apps in alphabetical order. So, if it starts with A, it will show up in the list earlier than other apps.
When it comes to description of your iPhone app, make sure you sum it up well in the first three lines, as iTunes shows only three lines by default in the app store and then users have to click on 'read more' to know further.
3. Offer a free version!
It is no surprise that users are looking for an app that they can use it free of cost. Most people search for free app in the app store, so it is good for marketing too. For your paid version, you can use the word cheap, as people also search for 'cheap iPhone apps'. Also, keep the price of your app as low as possible.
4. Reviews matter!
In the Compitetion of Android Application Development and Iphone Application Development, When it comes to reviews, don't worry about SEO. Just make your customers rate your app five stars and write a positive review. You can add in a functionality which asks people to choose one option of the two; 'rate 5 stars to this app' and 'complete this later on'.
5. Logo grabs attention!
A logo which stands out the competitors will definitely drive traffic and downloads. So, make sure you use choose colors and design carefully and the most importantly, the logo should give the message and should say what is your app all about.
The above mentioned tips will help you attain highest number of downloads for your iPhone app in a day. Make sure you put them into practice at the earliest and make the most out of it!
Contact Brainvire a Leading iPhone App Development Company for iPhone App Development Services.