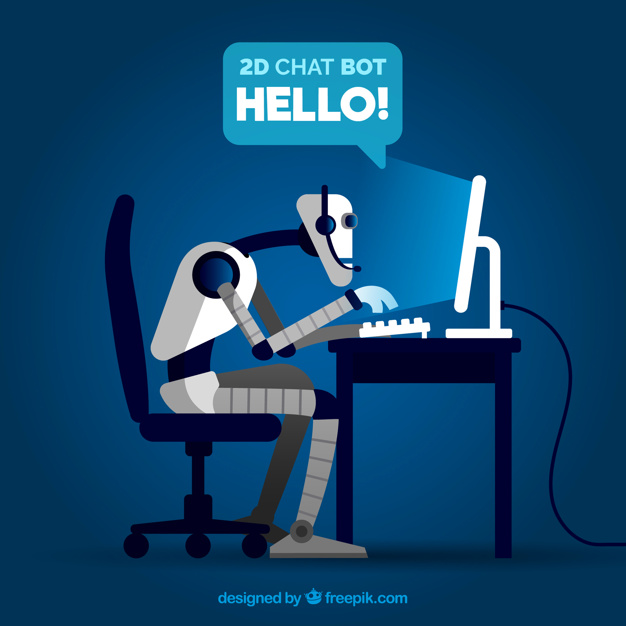 Talking About 4 Real Life Business Use-Cases of Chatbots, Chatbots have penetrated into many aspects of businesses today. Here's a common example – have you ever visited a business website? A chatbot pops up as soon as you land on the homepage of the website asking "How can we help you?" This is the first interaction one has with a chatbot. Similarly, not just business websites, but most of the verticals of the business implement chatbots into their processes.
Let's see certain real-life business use-cases of chatbot implementation in this article. This article will be targeting the following industries –
Finance
Insurance
Retail & E-commerce
Healthcare
Come let's have a look at each industrial use-cases one-by-one in detail.
Finance
With the introduction of chatbots into the finance industry, the overall customer satisfaction has been enhanced, along with customer engagement. Chatbots enable the customers with account checking or asking the statement of the transaction in a simple and user-friendly interface. Also, customers can have a quick view of their earnings and expenditure from previous data and plotted graphs can show what their expenditure will be in the coming time.
Here are a few examples of finance companies using chatbots in their business.
SEB Group
The Nordic Bank SEB launched its chatbot in the year of 2016 and in the first three weeks of its implementation, the chatbot took care of over 4000 conversations. Without delay!
BBVA
The bank's customers can transfer money through BBVA's "chatbots" on messaging apps like Facebook Messenger and Telegram.
Wells Fargo
The organization's facebook chatbot is currently responding to customer's queries about deposit and credit card accounts, transactions, and branches or ATM locations.
Insurance
Insurance companies have a low revenue per customer and majority of them either have IVR or email-enabled phone network service activated to their contact devices. In such scenarios, providing a personalized experience to the customers becomes quite a challenge for insurance companies. This is where chatbots and their features come in handy. This is why major insurance providers are implementing chatbots in their business processes.
Talking About 4 Real Life Business Use-Cases of Chatbots,  The following are some of the insurance organizations who are successfully using chatbots to keep their customers happy and satisfied.
Geico
With the company's chatbot, customers can get the details of their transaction by initiating a conversation.
Allstate
It is US's largest insurance company which has launched its chatbot "ABIe" which allows the customers to learn about the company's commercial products. Also, the bot guides the agent through the commercial selling processes.
Next Insurance
The US-based small business insurance company launched a Facebook Messenger chatbot in March 2017. The bot walks users through the complete insurance buying process within the Messenger.
Retail and E-commerce
According to a Customer Care Measurement & Consulting study, 54% of retail customers are not satisfied with the buying experience. With new innovations every day, there is an ever-increasing number of items in a typical retail store and to provide a personalized buying experience is way too difficult to achieve with human effort alone. This is where retail companies are now implementing chatbots to provide a satisfactory shopping experience to the customers. Here are some companies that are efficiently using chatbots in their business process.
EBay Shopstop
It's the shopping assistance and experience that drives sales on the shopping and retail platforms. EBay's chatbot, for example, aims to help the customers to find the best deals, when it comes to buying the product or just browsing for ideas. Customers can use text, speech or images to let the chatbot know what they are looking for.
H & M
H&M launched a chatbot on messenger app Kik in early 2016, which allowed customers to browse, share and buy their products. It asks a few simple questions to customers – men's or women's clothing, the item you're looking for, style preferences – before recommending some products. Users can click through to a product page or share the result with other Kik contacts.
Healthcare
Healthcare industry and chatbots have a long history. The technology allows the healthcare providers to assist the customers in getting the service or products upto a satisfactory level. Below are some of the real-life use-cases showcasing how the healthcare industry is leveraging the benefits of chatbots.
Woebots
This bot is created by a team of Stanford psychologists and uses brief daily chat conversations, mood tracking, curated videos, and word games to help people manage mental health.  
UCLA Medical Center
This AI-driven application provides the referring physician with the ability to communicate the formation to the patient such as an overview of an interventional radiology treatment or next steps in a treatment plan, all in real-time.
Healthtap
Healthtap is on the path of allowing the healthcare information access easier for everyone; both, individually and at the workplace. With Healthtap's Facebook chatbot, patients can quickly find out what they might be suffering from and how to treat it.
Talking About 4 Real Life Business Use-Cases of Chatbots, These are just a few examples of industries that are successfully and efficiently using chatbots in their business. However, implementation of chatbots is not restricted to these sectors itself. On the contrary, the technology is flourishing in the sectors of manufacturing, media and publishing, real-estate etc. Since, the technology was developed to offer a personalized care to the customers at any level of business, it can be seen that chatbots are efficiently doing exactly what they were built for.