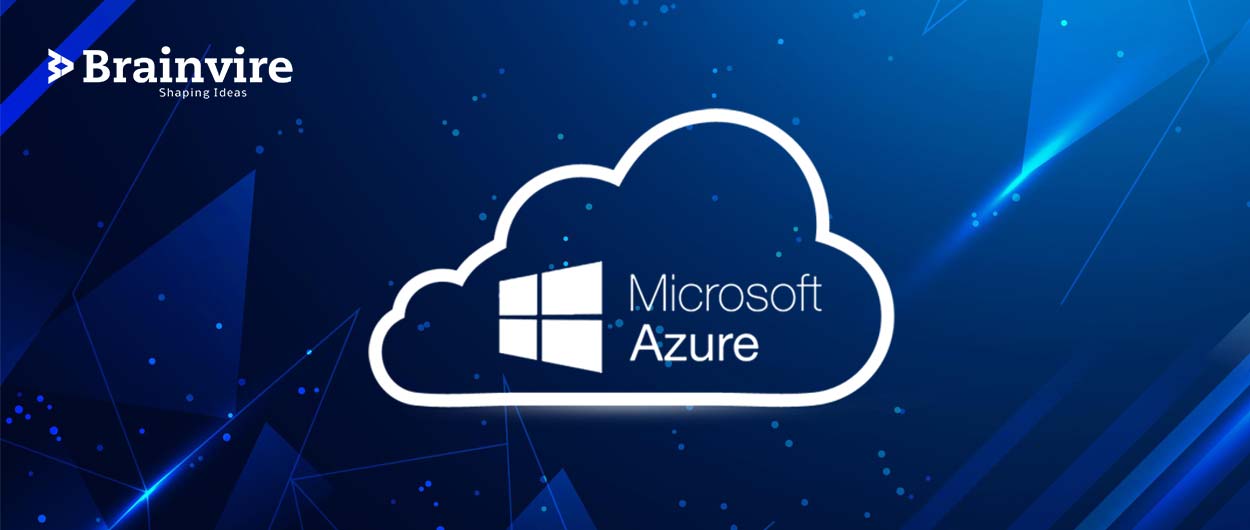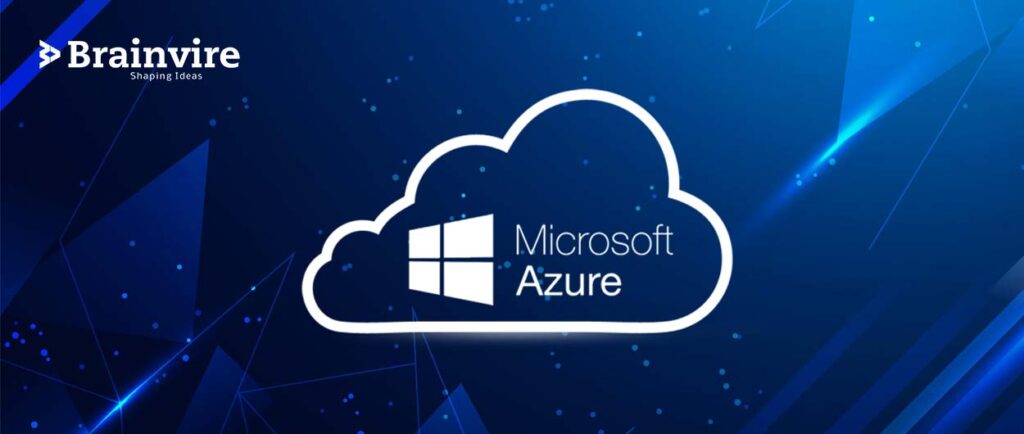 Microsoft Azure is the most popular public Cloud services provider in the market today, powering 90 percent of the Fortune 500. They are also providing services tailored to small businesses and can give access to world-class Cloud computing capabilities at an affordable price. No wonder Microsoft Azure is considered the Cloud computing solution that can take the IT infrastructure to the next level. 
What is Cloud computing?
Cloud computing is the delivery of computing services including servers, storage, databases, networking, software, analytics, and intelligence via Cloud to provide relevant, more flexible resources and economies of scale.
What are the top 8 Reasons; Companies Should choose Azure for best IT infrastructure?
Quick and adaptable: Developing, testing, deploying, and maintaining software and applications on Azure is much faster than you might think. It is much faster than IBM or Google Clouds. Businesses that are experimenting with new ideas and business opportunities in Azure are thriving. Enterprises are bringing in fast-paced innovation while maintaining an adequate level of flexibility and control. Furthermore, Azure ExpressRoute connections are more reliable and faster than standard internet connections.

Infrastructure Management: The Cloud infrastructure provides the most significant benefit to businesses. Microsoft Azure offers the best Infrastructure-as-a-Service, allowing businesses to outsource Cloud computing services on a pay-as-you-go basis. From security upgrades to infrastructure upgrades, Microsoft manages everything for businesses giving them maximum flexibility on cost. As a recognized Microsoft Azure consultant, Brainvire believes that staying on-premise is not a good idea in the age of rapid technology disruption.
Want to perform a hassle-free migration?
We are delighted to offer every possible assistance to migrate your business data securely.
Hybrid Model: If you're wondering whether you should completely migrate your business to the Cloud, you can use a Hybrid Cloud Model to stay on-premise while still benefiting from Microsoft Azure development. The best option is to keep sensitive data on-premises while migrating less confidential data to the Cloud; this allows your company to optimize existing assets and overcome complexities.
Easy Migrations: Business leaders must ensure that the partners they choose have the necessary tools to support migrations. Migrating workloads, applications, and data storage to the Cloud can be complicated. But with Microsoft Azure, you don't have to go it alone. Microsoft has also introduced more flexible partner-centered licensing programs that provide SMB customers with additional benefits such as monthly billing and faster customer support. Connection's Microsoft Solutions Specialists can assist you in conducting a comprehensive assessment of your needs, understanding your current environment, and developing a migration roadmap that prioritizes your key business outcomes through Azure Integrated services.

Disaster Recovery: Disasters can strike at any time, and when they do, businesses must pay a high price to recover. According to studies, 40% of small businesses never fully recover after a disaster, and we can't imagine their survival after such a loss. Businesses are migrating to Azure because they do not want to be another example of a company that lost money due to a lack of Cloud computing. Azure Site Recovery offers the best Disaster-Recovery-as-a-Service to help you survive major disasters while maintaining business continuity.
Built on Familiar Tools: One of the reasons businesses continue to choose Microsoft Azure is that it seamlessly integrates with tools that are already essential to their operations. Businesses already use Windows 10 operating systems, Windows Servers, Microsoft SQL Service, and Microsoft 365 to power other aspects of their operations. Companies can maintain their existing knowledge and tools while gaining access to new capabilities. Azure Active Directory enables you to combine on-premises and Cloud computing to provide a consistent, familiar experience across platforms.

Completely Integrated Development: Azure is a fully integrated development platform where companies integrate everything from the Internet of Things to Excel for scalability and the execution of busy critical processes. Organizations use Azure to reduce the risk of integration failure while also experiencing high levels of continuity. Its fully integrated delivery pipeline enables businesses to increase efficiency in the event of product upgrades and other changes, resulting in a compelling business case.
Outstanding Security: On-premise security breaches occur from time to time, and with the rise of sophisticated cybercrime, data center security is jeopardized. Companies that do not use Cloud computing frequently worry about customer data leaks, so they spend a significant amount of time and money securing the data. Companies that have switched to Azure Cloud computing have discovered that it is the most advanced and secure Cloud service available.

 What are the factors affected by the Azure migration?
Scalability: When you migrate to Azure, you get a lot more scalability. As needed, the resources can be scaled up or scaled-down.
Cost: The best part of migrating is the reduced cost of the infrastructure.  You typically only pay for the Cloud services you use, which helps you reduce operating costs, run your infrastructure more efficiently, and scale as your business needs change.
Digital growth: Azure assists in resolving real-world issues. It enables you to engage with emerging digital businesses.
Security: Azure's security is unparalleled. It adheres to the global data security guidelines.
Return of investment: With Azure, profitability rises. There aren't many IT maintenance and management costs.
Conclusion
Azure provides a number of tools to help you assess your network situation and determine whether you are ready to make the switch, assist with a migration when you are ready, and optimize Cloud use once you are in Azure. Working with a Microsoft enterprise services company like Brainvire can ease the workload of migration into the Cloud. With the best Azure migration services, our experts provide web hosting that is secure, budget-friendly, and most straightforward to use to scale your needs.