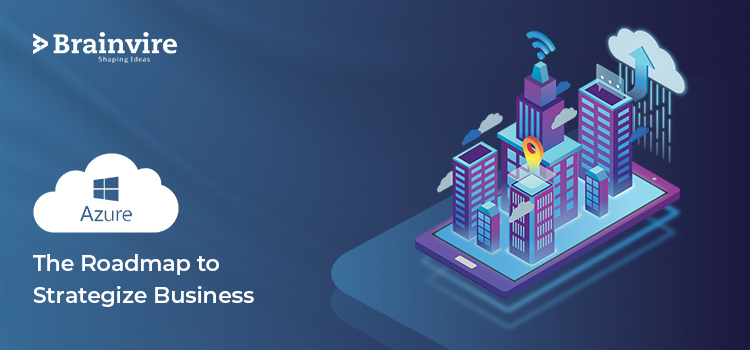 The COVID-19 pandemic has transferred the purpose of the cloud. A cloud platform is no longer a choice, instead a need for modern businesses. The distance between the digital pioneers and laggards seem to be increasing.
Businesses have realized that cloud is a sure-fire solution to manage operations with a competitive edge to obtain a cost-effective infrastructure.
There is a global urgency to prioritize cloud so that businesses can drive in security, finances, and agility benefits. This booming demand for cloud-friendly businesses across industry verticals makes it imperative that entrepreneurs have adequate knowledge about the platform.
In 2024, cloud investments are expected to exceed $651 billion. There is a tremendous increase in demand for cloud adoption universally and across industries.
Our cloud architects have crafted and experienced countless cloud journeys a few of them are highlighted in the webinar. This webinar can improve your understanding about a suitable cloud journey and its significant parameters.
A glimpse of the webinar can be observed in this extract-
A Revolutionary Cloud Journey Offers Cutting-Edge Business Outcome
Reasons you Need a Microsoft Azure Cloud to Transform your Business
A Revolutionary Cloud Journey Offers Cutting-Edge Business Outcome
The Challenge
A leading procurement and sales of metalworking machinery, with comprehensive manufacturing facilities, and fabricating equipment organization experienced hindrances with their existing on-premise storage solution.
They were investing a huge portion of their capital on this inefficient solution. This caused a dent on their profits and eventually affected the ROI. It became a daunting task for the client to manage storage at such a high cost.
Apart from the financial loss, the on-premise solution failed to offer the much-needed storage space to store adequate business data securely.
Want to convert your idea into a successful app or website? Schedule your free call with our expert now.
To get rid of this grave issue they reached out to our cloud consultants. Our consultants inquired about the client requirements. We understood that they are in search of a comparatively pocket-friendly, intuitive, and modern data storage solution.
A solution that can help them store countless amounts of data securely.
The Solution
Our cloud consultants crafted a customized cloud journey for the client. This journey covered several essential parameters required to enhance the client's storage potential.
Our cloud architects leveraged our cloud expertise to introduce modernization and advantages of cloud native. Our cloud consultants ensured that the changes in the backend are effectively implemented on the frontend.
Our experts had to be extra mindful of the changes and during data migration as the website was live. Our backend changes didn't cause any interruptions to the live website.
We offered real-time migrations, real-time syncing, and updates of the data on the cloud storage. Our cloud professionals used cloud operations, security operations, and business process operations to transfer all the data securely on the cloud.
We eliminated all possible scope of data theft or misplacement during the migration process. Our team was capable of providing skillful managed services to the client.
The brand new automated cloud solution inclusive of cloud journey management eliminated data storage hassles and the client experienced improved internal efficiency.
The client's workforce can use free training sessions to learn more about the Azure resources. Their workforce can optimize tasks with seamless, secure, and accurate data connectivity.
Cloud application modernization helped optimize internal tasks alongside gaining partial assistance from Big Data services. The client can use Azure products to augment their business productivity.
Our cloud specialists are power banks of profound cloud understanding. Regardless of the existing loop-hole, they possess the caliber to propose and execute an effective cloud solution for the client.
The Outcome
We crafted a customized cloud journey that migrated 500 million customer records from the on-premise legacy system to the robust and automated Azure cloud with managed services.
The client has a significant amount of lesser rework, faster failure recovery, and can invest more time to grab new opportunities.
We also optimized the cost involved in data storage and maintenance. This was the biggest advantage for the client as they earned more ROI. Besides, they had a better opportunity to reinvest the amount in technically advanced resources.
This modernized cloud migration service follows all the governing norms. This increases the scope for a merger and acquisition of your company in the upcoming years.
The next question that crops your mind is why should you approach a cloud expert?
Reasons you Need a Microsoft Azure Cloud Specialist to Transform your Business
Explore Industries
Azure cloud offers you increased stability not only data management but also overall business management. This allows you to explore different industries and set your foot ahead in the market.
Automated cloud functionality can provide real-time industry updates that can be used to set a strong foundation in a new market. This information can be completely used to reach the right audience and venture into a new vertical.
Cloud architects can assist you with the evolving industry cultures and adapt to it in a healthy manner. The first cloud journey can be quite overwhelming as it brings about significant changes in your organization.
Concentrate on Services
Entrepreneurs find it difficult to manage and align business activities due to evolving market scenarios. Our cloud architects can provide you an appropriate solution suitable for your services.
Azure cloud connectivity eliminates the unwanted complexity involved in your organization. It further offers you optimal resources to upgrade internal skills and optimize efficiency at a reduced cost.
Cloud Upgradation
Cloud architects can guide you about the right time for cloud upgrades, what innovations can do to your business, and the right time to take the plunge. A small cloud initiative suggested via a cloud consultant can also have a revolutionary impact on your organization.
The first cloud journey is more like taking baby steps towards your business goals. The right steps can transform you into a market pioneer. Besides, cloud architects can recommend features that exceed the basic IT functionalities.
Advanced cloud potentials can help foresee market scenarios and demands. This information can be utilized to demonstrate future strategies, campaigns, and investments.
Data-Driven Measures
Cloud consultants recommend solutions based on thorough market research and innovations. They go beyond the normal vision, delve deep into roots and also get a glimpse of the future with their expertise.
With this profound knowledge and data, they can guide you to shape the future of your company. Azure cloud services can be the stepping to make fruitful business decisions.
Data-driven cloud solution can offer you sustainable growth. Cloud solutions can trace gaps and bridge effortlessly. Azure cloud empowers you to be Omni-present and deploy solutions as per your business requirements.
Cloud solution allows you to set a global footprint which boosts your availability and reliability.
The most striking feature of Azure is to set the right approach with an effective strategy.
Cloud transformation and migration can release the true potential of the company. As an entrepreneur this fresh wave of cloud services can be daunting. However, cloud specialists can train you to breathe in this fresh air and adapt to the new normal seamlessly.
Our cloud architects will share their interesting, genuine, and informative cloud experiences with you in the upcoming webinar. This webinar can inform you about cloud capabilities and the culture evolution.
Don't miss-out on this informative webinar.