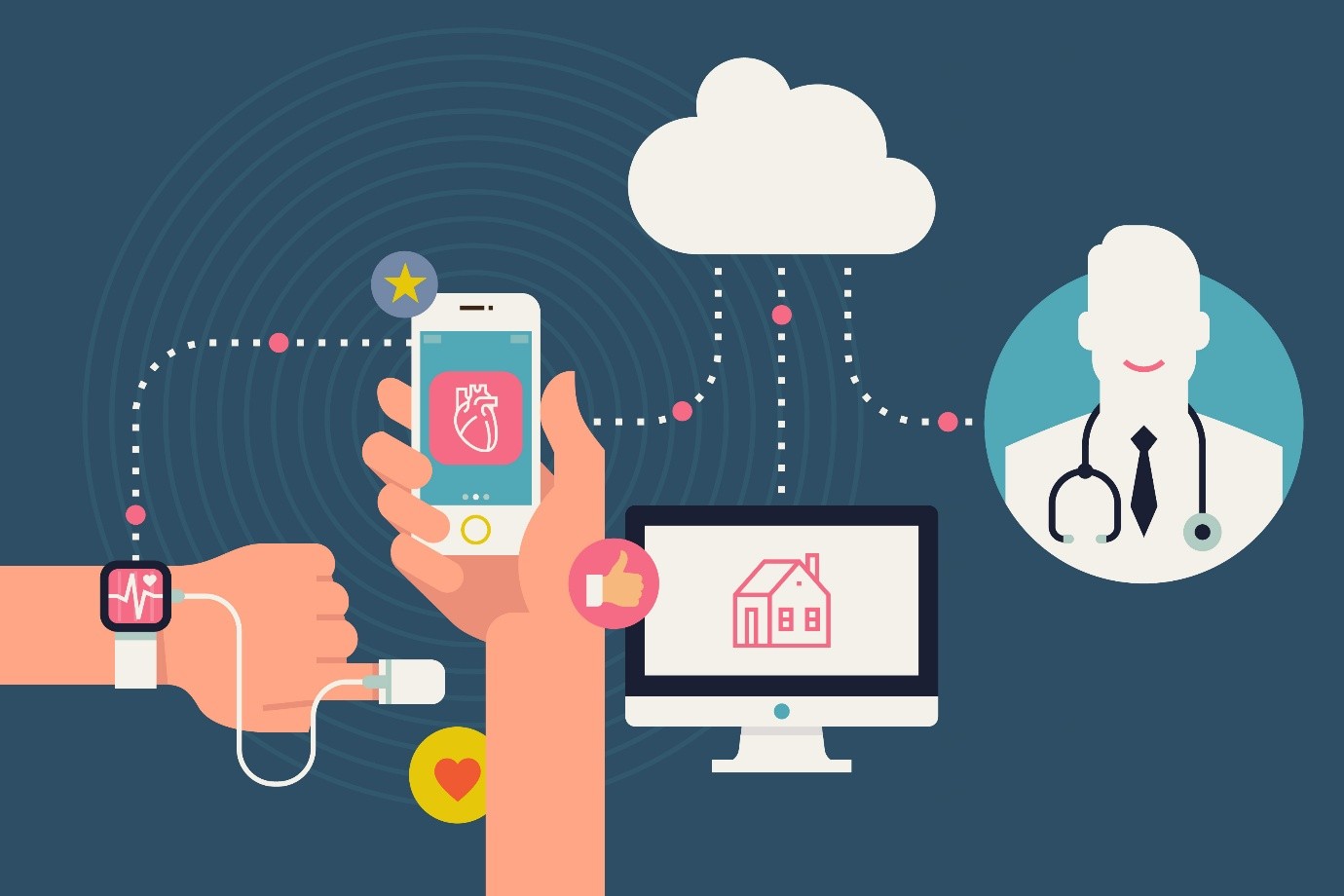 IoT, or the Internet of Things, has found its rightful place in nearly all walks of life. Right from smart farming to smart homes, the list is endless.
One major segment where IoT is creating waves right now is the fitness industry. Needless to say, the popularity of DIY fitness apps and Bluetooth-integrated fitness tracking devices has soared beyond expectations.
So, in this article, I'll try and cover most (if not all) of the applications of IoT in fitness industry that are creating the buzz.
Personalize Your Day
Heading to the gym?
Keeping a track of all that you do while in the gym is absolutely essential while working towards your goal.
Now, noting down your progress with a pen on a piece of plain paper is real pain. Fitness apps come handy in such times.
Such apps can connect with wearable devices on your wrists through Bluetooth or any patented technology, and record your movements in real time. This also includes your blood pressure and other vital parameters.
What's more to it? Based on the monitored health parameters, these apps recommend customised workout routines that will help you reach your goals faster.
And from a gym trainer's perspective, the workload is eased up to a greater extent.
For example, trainers or gym owners can access clients' progress at the click of a button and input tailor-made diet plans for individual clients.
Personal Fitness and Charity
Yes, IoT has made this possible too!
But what are we talking about exactly?
Well, Brainvire InfoTech Inc. has built an exclusive mobile app that links levels of physical fitness to charitable donations.
The basic concept is that the app tracks users' movements including steps walked by the user, distance travelled, calories burnt, total exercise time of the user, tracking weight before and after the activity. Each of these activities is associated with a set number of reward points.
So, a sum equivalent to the score of users is donated for noble causes by the concerned organisation.
A true philanthropic effort, isn't it?
Stay Away from Lifestyle Disorders
As the name suggests, such disorders are the fruit of leading a faulty lifestyle.
Moreover, how often do we visit our local general practitioner to get the basic lab tests done?
With the latest trends in cloud computing, your vital health statistics can be stored on a cloud platform to be retrieved as and when required.
In-depth Information
Knowing the number of steps walked or total exercise time is fine. They are just the basics!
Advanced apps like Skulpt Aim can very well measure your body fat percentage and muscle quality.
That's something quite innovative, isn't it?
Getting Rewarded
Who doesn't fell elated on being acknowledged for all the hard work that is put in?
Fitness apps set milestones to be achieved and also you can compete with other members of the users' community.
What's in Store…
This is something beyond the imagination of readers like us. However, just to give it a thought IoT could be coupled to Artificial Intelligence (AI) to provide users a highly personalised experience.
On a side note, bots might even replace mobile apps as they are cheaper than the latter one. These bots could play the role of a personal fitness trainer.
So, let's wait and watch what IoT has in store for all the fitness freaks out there!