You know how a sailor looks for a light house to know his position? The same is the case with a beacon, a beacon transmits a radio signal which is made up of combination of letters and numbers and transmitted in 1/10th of a second on regular intervals. It repeatedly transmits a signal that can be seen by any device equipped with a Bluetooth if it is within the range.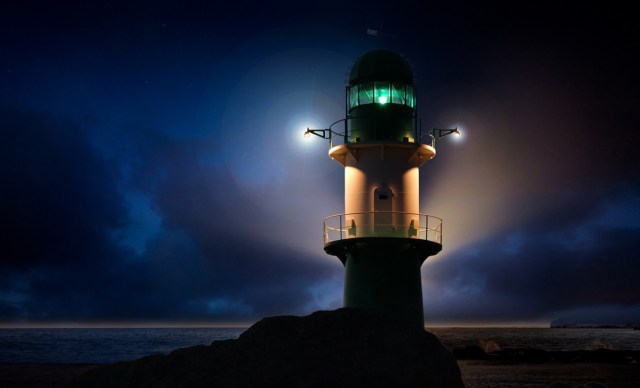 Beacons never track you, they just broadcast signals. This whole beacon ecosystem is supported by Bluetooth; it is something like a Wi-Fi but not the same. A web of Bluetooth around you lets you connect almost everything to the beacons. The beacon hardware is not very complicated but how it functions and triggers the actions is a little complicated.
To be precise a beacon transmits ID numbers and a nearby Bluetooth enabled device picks up the signal and when the dedicated app recognizes that signal it links that to an action and displays it to the user. You can also make the app to function according to your command when it catches the signals from a beacon through some third party tools. Beacon has been developed very quickly and has led to the introduction of iBeacon. It is a protocol through which you can transmit small bits of  data. Google has also introduced an alternative named as Eddystone after which both Eddystone and iBeacon have ruled the proximity market.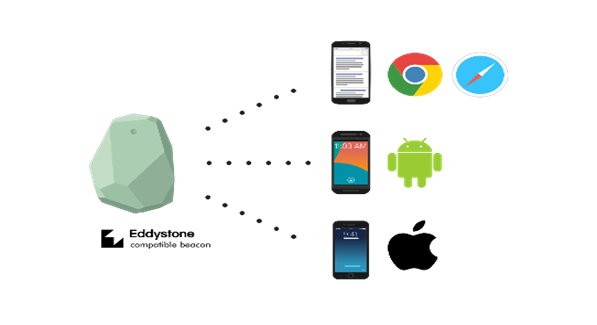 Image credit: geoithub.com
Some of the newest features of beacon technology are:
Battery: Most of the beacons have an 18 to 24-month battery life but some of the bacons last for 6 to 9 months. Some beacons can last for over 5 years that have energy saving capabilities. The main point here is that beacons don't actually do the whole work they let Bluetooth do that and the Bluetooth is amazingly energy efficient.
Supported format: Usually beacon support both iBeacon and Eddystone and sometimes it also supports manufacturer's own format.
Transmission power: It defines the range of a beacon's data transmission which can range between 4 metres to 90 metres. The specific use of the beacon is the factor on which the beacon's range depends.
Sensors: The beacons come with some extra capabilities which are accelerometers, light or movement sensors.
Beacons have largely benefitted the banking sector. Retailers sometimes face problems while connecting their customers to the apps but in banking sector apps are something that makes their work easy. They can easily check their balances and make payments and transfers. The most efficient way to overcome big hurdles with mobile app development services is by integrating the beacon connectivity with the banking app software.
Leading banks have already been planting beacons on a limited basis to measure effectiveness for marketing purposes. Attracting customers can be beneficial now if you are thinking of joining them.
Beacons have proximity sensors so it can alert you when customers are close to your branch and you can send them reminders about the regular transactions or reminding them about a new task so that they can come inside and finish it. This situation can help your banking personnel to know about the customer visiting and keep the information about him handy so that hassle free transactions can be done.
These were just some of the examples what beacons can do. In the real world beacons can do wonders ranging from personalising the data for the visiting person to luring the customers in.