Are you planning to build a mobile application for your business? Do you want to get it done from the best team of professionals? Are you thinking to hire a mobile application development company? If all the answers are positive, you are reading the right post. Here, you will come across some great qualities of mobile application development companies.
If you are considering getting a mobile application developed for your business in order to reach to your customers easily and boost up your revenue, it is advisable for you to take this mobile app seriously. Well, doing it yourself will not work; you must partner up with the mobile apps development professionals to ensure the success of the project.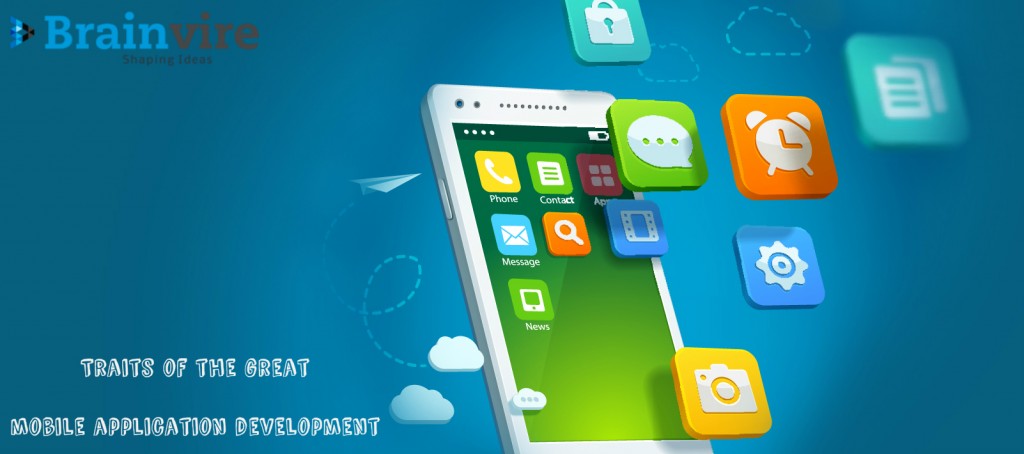 If you do not want to miss out the important things and if you want your mobile app to be successful, you must hire a mobile application development company. With the increasing craze of smartphones and mobile apps, the number of companies that provide mobile app development services is soaring high. However, you must choose the company wisely, as the success or failure of your business depends upon your application.
Here are a few signs of great mobile app development company that will help you to hire mobile app developers…
1. Records:
Portfolio, experience, reputation… everything counts! All these things have to be taken into the consideration. Before you hire a company, you must look upon their proven track record. Check what type of projects they have successfully completed, with which companies they have worked, which tools and technologies they use for the successful completion of the project, since how many years they have been doing such projects, how is their reputation in the market?
2. Expertise:
Platform expertise is one of the most important points which should be taken into the consideration. One web and mobile development company can provide several services. However, you must check that they must have expertise in the platform on which you want your application to be developed. Only if the mobile app developers of that company are experts, they will be able to deliver high-quality mobile app for your business.
3. Security:
Constant communication, 100 percent transparency and confidentiality, regular reporting… everything is important! If the client agrees to send you the reports regarding the work progress regularly and if he stays in contact with you, he can be considered trustworthy. Also, make sure that he keeps your sensitive information confidential.
4. Support:
Most companies considered their work to be completed once the app is developed. However, it is always a good idea to choose a company that understands the importance of after development support and provides technical assistance 24×7.
Now that you know the traits or qualities of a great mobile app development company, it is advisable for you to keep the above-mentioned points in mind, so as to end up selecting the right it development company to get the mobile application developed for your business. Good luck for the same!