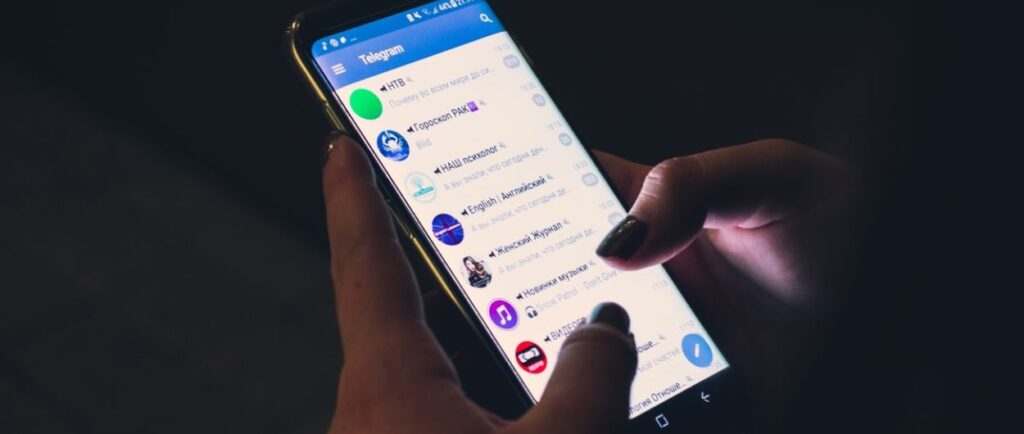 Today, keeping in contact with friends and family is easy with numerous chat apps available on the Internet. The Apps are very accessible and secure, thus making staying close much more enjoyable. Apps like WhatsApp, Messenger, or Telegram are achieving high positions in App Ranking. 
The competition is fierce in the marketplace, making it difficult for businesses to get recognition. Meanwhile, this article will show you how to create instant fame on messaging applications.
Typically, a messaging app is an internet application that allows users to send and receive messages instantly and communicate with one another online. Think about the most common messaging applications like WhatsApp, Facebook messenger, and WhatsApp. What was the correct answer? Internet communication is now an old habit. 
Communication softwares such as WhatsApp, Viber, Telegram, etc., have become a significant part of our lives. As of May 2020, 2.52b people use chat apps daily, with the potential for 3B usage by 2022. Microfocus estimates that a message reaches 1.2 billion people every minute worldwide. Why do messaging apps have a rapid growth rate?
In this blog, we will share some useful insights on how to develop a messaging app like Telegram:
An Ideal Approach to Create a Messaging App Like Telegram
Vital Tech Stacks for a Messaging App
Basic Features in a Messaging App
Estimated Cost and Timeline to Develop Messaging Apps
Key Challenges in Building Messaging Apps
Fundamental Ways Through Which Messaging Apps Can Generate Revenue
An Ideal Approach to Create a Messaging App Like Telegram
Create can have different definitions within mobile application development. It could be a method for constructing an SMS app by rewriting it or using online tools, protocol, API, and library.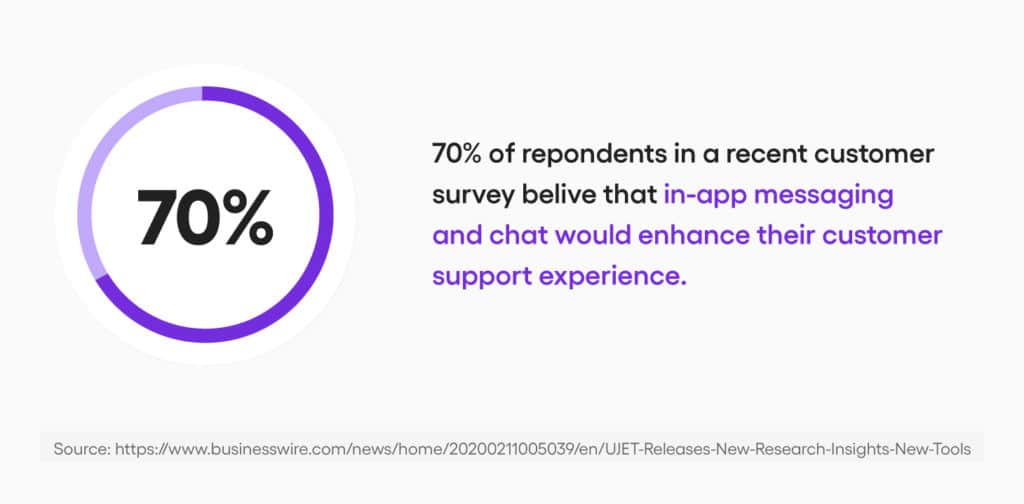 Moreover, it must be a certainty of how you decide whether to build or outsource an app. 
It is possible to hire an app developer with great experience and knowledge in the app design industry. In addition, it is crucial that you know the platform on which you want to build a web application.
Vital Tech Stacks for a Messaging App
The available technologies also determine the design of the messaging app and the features it will build. Let's find a tool for chat applications that attract users. 2. The security of your chat app is very critical to it. 
There is a simple method of creating and delivering an SMS application. Among the best security examples are WhatsApp Message apps. WhatsApp is developing a chat app that does not compromise its customers' private data.
In WhatsApp
FreeBSD is used for the application. The developers say that Linux has bugs that make it difficult to reproduce. Initially, the system operated on XMPP to manage individual and group communication. The group also designed the internal protocol for communications using encryption. 
Most developers are aware that WhatsApp uses YaWS (Yet another website server) to store data and HTML5 WebSockets for creating a solid link between messenger and server. This application is built around open-source combinations using LYCE or LYME architecture for developing highly dynamic pages.
In a Messaging App
According to the objectives and features you want to achieve, you will need to create cross-platform or native messaging apps. The differences are in the apps available simultaneously and mainly for all operating systems across all the platforms.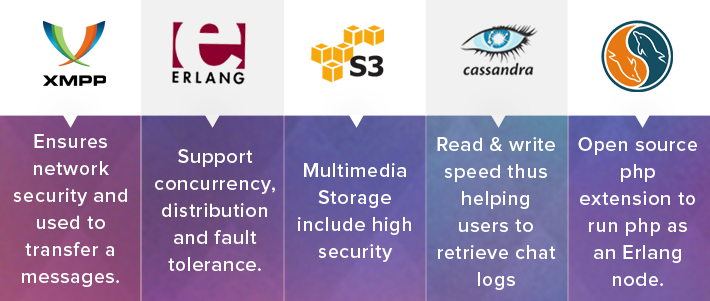 Each choice has its pros and cons. App developers must make more investments to improve system functionality, stability, and security. Software server-side code may be based upon Ruby Erlang or similar. Your developer will advise you on the best option for this situation.
In Skype
Before Microsoft acquired Skype, it had C++ as a backend on the Debian server. The team incorporated new functionality using the Azure suite coding language. Skype clients use C libraries to offer low-level apps functions. 
The company has mentioned Skype as being a cross-platform software. However, only a thin layer of client applications (UI) utilizes Java and Objective C.
Before Microsoft acquired Skype, it had C++ as a backend on the Debian server. The team incorporated new functionality using the Azure suite coding language. Skype clients use C libraries to offer low-level apps functions. 
The company has mentioned Skype as being a cross-platform software. However, only a thin layer of client applications (UI) utilizes Java and Objective C.
Basic Features in a Messaging App
A new mobile chat system can be created in multiple steps. Before launching our chat app, let me first answer one more pressing problem. Tell me the process of chatting online? The WhatsApp instant chat application can send video or text messages between two or multiple users on the app. The application utilizes the extended message and presentation protocol. 
These protocols are fully decentralized, making WhatsApp highly secure. Below is more info about the chat app.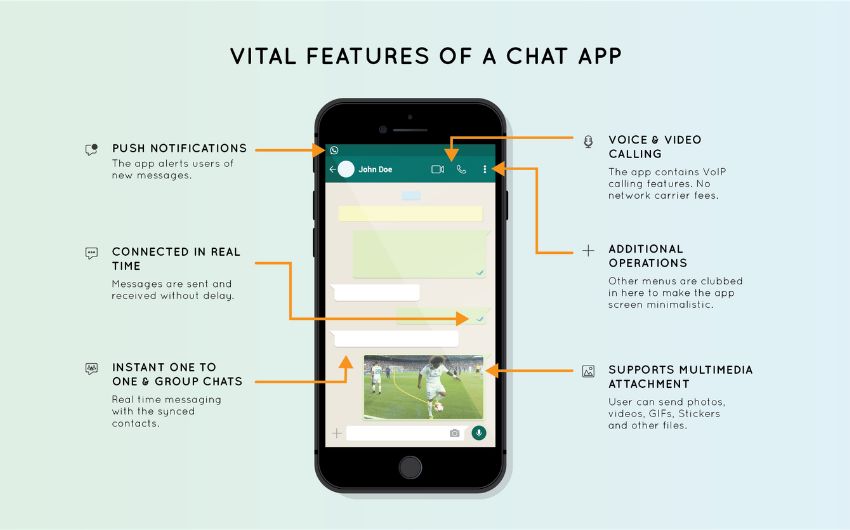 Like most app types, you could build an app for chat with simple functionality. What is the easiest way to create messaging apps? You can create a simple new chat app using different functions. The procedure for developing chat apps must start with approval. It's possible to use signup services via Facebook or Google email to sign up for the service. There are many options for creating chat apps for each authorization type. However, restricting user access should be more prudent.
How Can I Develop An Email App? 
Check out our best online chat apps for a more engaging user experience! They all share a common feature: video calling. This video message application allows visual communication between users supported with VoIP. Unfortunately, many of today's popular online chats offer only one-on-one interaction.
Estimated Cost and Timeline to Develop Messaging Apps
Talking of app development fees, this is measured in dollars/hour. A study must be conducted comparing the average development costs for the regions that can differ depending on the UK, USA, East Europe, and West Europe. 
So the final price is guaranteed to be $2000-250k for a single platform, but for iOS & Android, the price will be $5000. In addition, when comparing telegram app prices, many factors determine the final investment value. The significant aspects are:
Platforms Selected
It will be comparatively more costly if you want your app to be natively developed for Android or iOS. These are some essential things to determine the cost of submitting applications. For possible outsourcing, development is better for the project.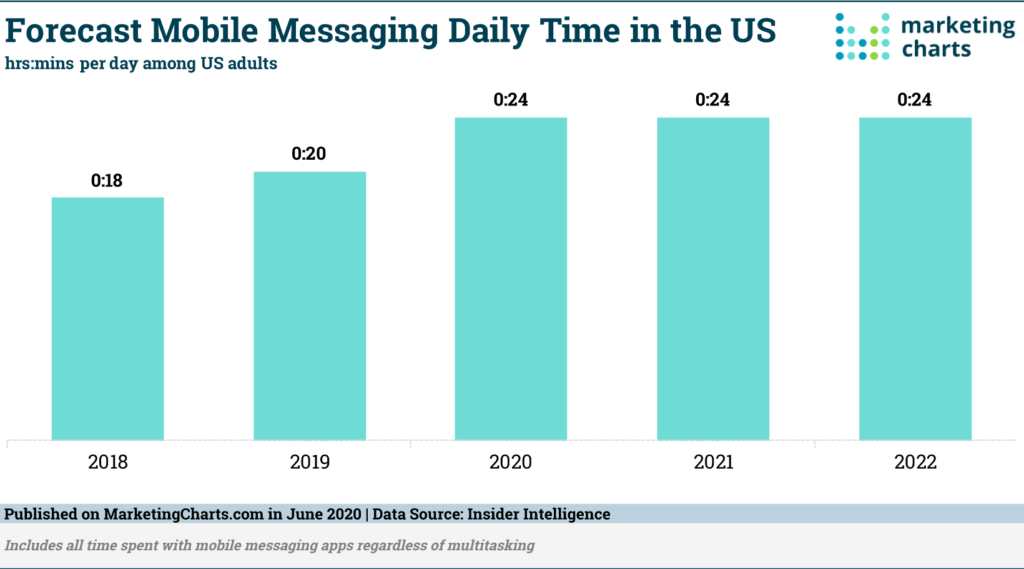 Technology Used
Our technology is of the highest value when a quote comes to life. Modifications in the same would result in different costs. Our team suggests an excellent solution for the budget and assures that our rates are reasonable.
Features Of The Application
In this case, development costs are minimal. In other words, for applications with advanced features, development costs are on the higher side.
The Use of Monetization Methods
Tell me the easiest method of getting paid via SMS? It is vital that your application is clearly defined and engages the audience to the level where it can become income-producing. It will help you make money by simply choosing the best monetization methods. 
The telegram apps we develop here can demonstrate some of those techniques, but the markets aren't restricted. The subscription fee for the application requires paying for it.
Key Challenges in Building Messaging Apps
Until the initial development of the app is complete, consider the following problems. This information should help eliminate pitfalls in improving messaging apps' performance.
Want to explore a seamless messaging app development journey?
Choose the right set of developers who understand the vision you carry.
Overload Of The Server
This problem may arise as more apps become available. Optimizing an application such as WhatsApp requires a great deal of technical effort and skilled developers. Choose server hardware and software configurations for rapid scalability. 
Check that server are adequately tuned for reliable operation during peak workload periods. Creating and planning for server bottlenecks is strongly suggested by developing a clear Action Plan.
Defining Real-Time Features
Giants raising bats have led the messaging app industry, but it'll take a lot of competition. We also have customers that want to see new capabilities, reliability, and functionality. It must be much more significant to be competitive with the messaging service. Considering MVP features should help users with their satisfaction and satisfaction.
Flawless App Updates
Email and SMS messages constantly contact the user data and process it. During new functionality deployments and update apps, take care to keep the database secure and prevent data loss from the server and its infrastructure. 
The scalability of live chat is a very tricky job, largely dependent upon the built-in framework.
Security Questions
High-level app security is essential for messaging apps. Ensure personal data security encryption and create secure project infrastructure.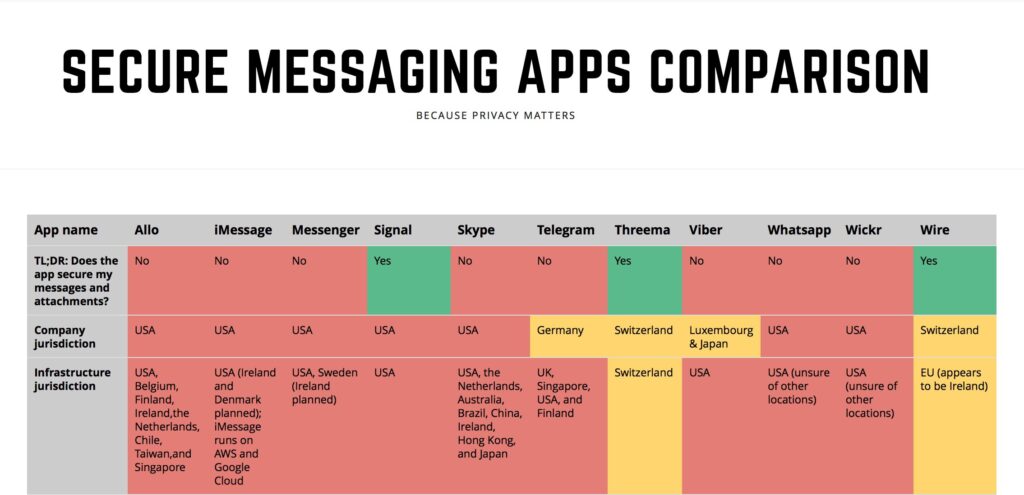 Fundamental Ways Through Which Messaging Apps Can Generate Revenue
These are a few ways through which your messaging app can generate revenue:
Gaming Platform
Chat apps are primarily used to communicate, but you can include an additional feature that allows users to play enjoyable games. Chat apps can develop HTML5 games with simplistic but appealing graphics and sounds. These games can be further loaded on the actual web page so that users do not have to download the game app. 
This way, you can generate revenue through games for your messaging app. 
Bot APIs
This API connects the messaging app with a new program, where developers create a customized AI-powered bot during the chat app development. 
Advertising
Associating with multiple brands to showcase their brands on chat apps is one of the most lucrative and convenient tactics. Every time a user clicks on the ad, your business earns a significant amount in return. 
This makes it convenient for you to generate revenue. 
In-App Purchases
Modern messaging applications have multiple features that can be purchased, and you can gain revenue through them. For instance, you can create a specific purchased section for interesting emoticons, stickers, and gifs for users.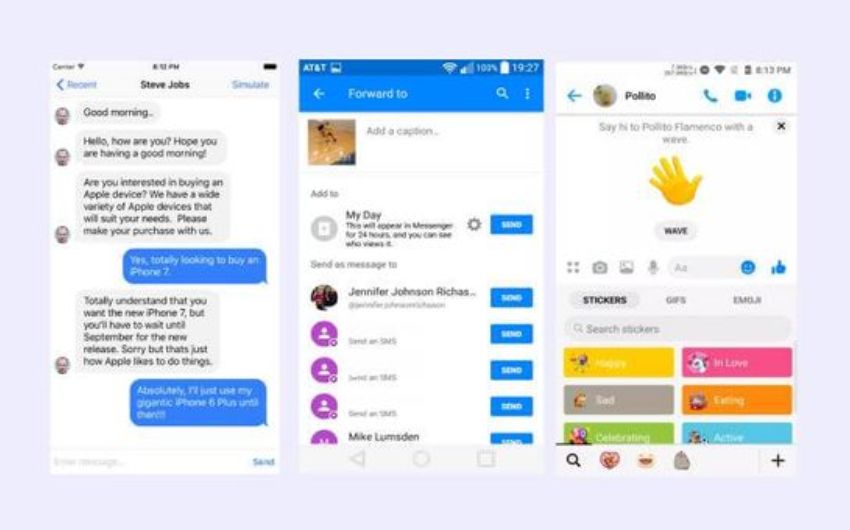 Interested users can purchase them at a reasonable price, and your messaging app can earn revenue through this service. In addition, there are several other services or purchases that you can offer to your users. 
As an entrepreneur, you may still be skeptical about investing in a chat app or messaging app due to the vast competition.
Chatting is the most effective way to market a mobile messaging app. Mobile phone adoption is growing in many countries, and there is a good reason for that. Smartphones are projected to increase in popularity worldwide by 69% by 2026. 
Chat apps can handle the surge in users. The Messenger market has continued to prosper for some time. By 2020, connected smartphones are expected to reach four million by 2030.
Final Thoughts
Generally, telegram apps require privacy protection. It is also important to ensure a secure connection to the server so only users can read the information they are providing. We are creating products geared toward cyber security to help minimize risk for hackers.
Is there a solution to improve a social networking tool to share information about themselves?