Mobile apps are a good source of marketing for the modern businesses that are now looking to get on with the technology trends. As the mobile market is increasing, it gives a good opportunity for the businesses to target larger user base for their branding needs. Mobile apps development can help businesses of all kinds and sizes to go for their global branding requirements at least possible costs. Hence, it is the best and sure shot marketing solution for the start-ups who are looking to enter the competitive market with their budget limitations. However, it's better to be careful while going for mobile app development for business because if anything goes wrong it would lead to tons of time and piles of money being wasted for the enterprise that has invested in the app. There are number of risks in developing mobile apps ignoring which can lead to failure and result in the re-start of the development process or can even completely end up the process due to budget limitations.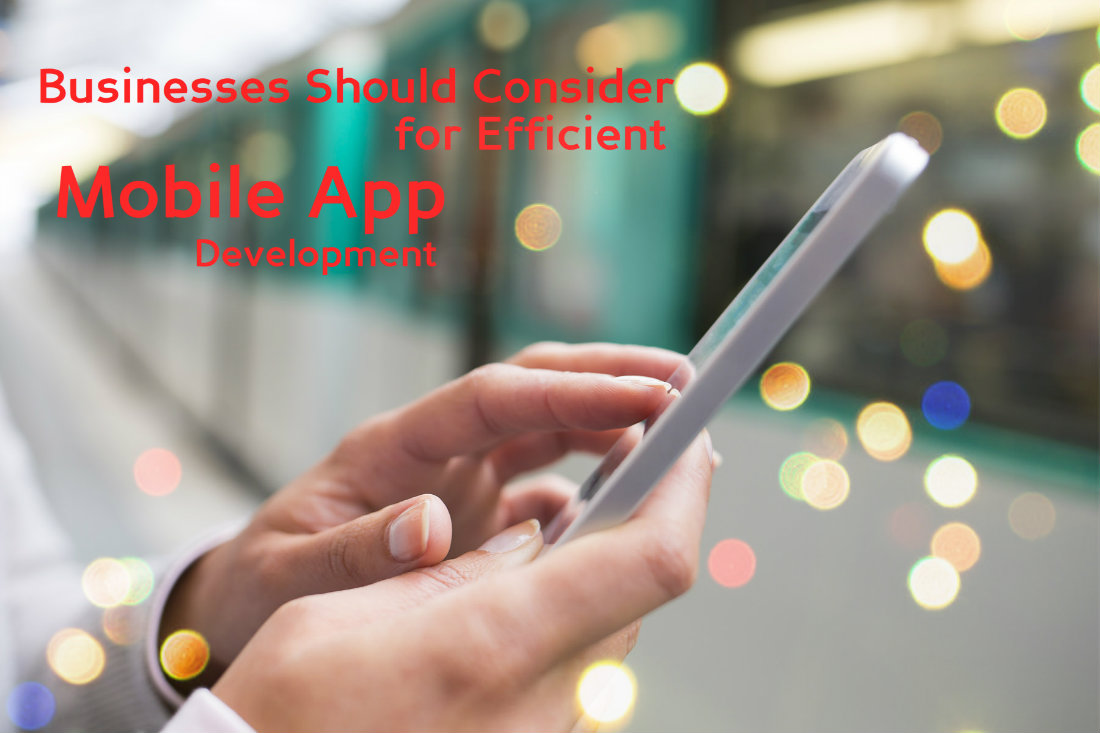 So, here are a few important considerations every business should check out for the efficient development of mobile application in order to provide the best results for their organization.
Platform Experience is Important:
Always hire app developers which are expirienced and The developers should have the relevant experience of working on the platforms you need your app to be developed. If your need is native app development or Android or iOS platform, then you need to properly and carefully invest in native platform experience for the successful development process and.
Focus Specific Development:
Build your app with a focus on a specific user requirement or scenario. Concentrate on the critical features to highlight in your app rather than looking out for a wide feature set or an over glamorous design for your app which can serve no better for your business branding needs.
Expertise is Essential:
Get qualified experts to properly guide you to the design and development of your mobile application. Partner with a mobile apps development team that has prior experience of developing successful apps in the specific platform like develop your iPhone app. Optimize your application for best user experience on mobile screens with the help of expert designers. Take thorough steps to avoid poor responsiveness, negative review and to user engagement for your app.
Build a Good User Acquisition Strategy:
It's not enough to have a mobile app developed for your corporation, you also need to attract new and retain your existing customers with it. You need to acquire new users with a proper marketing or user acquisition strategy and fuel discovery and growth for your business with your app. Let the experts help you with proper implementation of features and notifications that can generate repeated use for your app. Build an app that solves user's specific problem and makes sure you get hold of the latest and most popular technology for the purpose.
So, if you want to develop mobile apps for your business needs, then just hire the experts to get everything done in the best possible way for the better success of your business app.
Brainvire Infotech is a leading mobile app development company offering reliable solutions to the enterprises for the development of Android and iOS applications. With a great combination of experience and expertise in developing mobile apps, we can serve to provide various development services to help firms with their trending branding needs.