The language of software development and mobile app development is rapidly entering into the AI, robotics, and wearable app terms to deploy technological solutions. Businesses are embracing more AI solution to gain automation aspects. Every industry sector is in self-learning and in automation mode by representing the advanced concepts.
Well, where everyone is speaking the same language, why are you in the back seat? This is the right time to grab the chance and aim for better enhancement.
In order to shape the business outcome, AI and its actual deployment in business need to be precisely defined. Identifying the use case, opportunities and threats make valuable insights to stimulate considerable difference for the business processes.

Many perspectives, definitions, and analytics are driving the real depiction of Artificial Intelligence and machine learning in our lives through smartphones, tablets, robots, and Virtual Personal Assistants (VPAs). Thus, application development has to provide more value to the industry by quality and maintenance driven solutions.
Gartner, a top researcher firm, has predicted that 50% of IT organizations will apply advanced analytics to application development to improve quality and speed, by 2020. Also, transforming the user experience into personalized environment, companies need to define the new set of terminology through bots, chat bots and advanced algorithms.
But before striving to adopt advanced concepts such as AI for your enterprise, there are many questions that arise in mind, for instance,
Are you actually ready to deploy AI driven solution for your business?
Is it worth to adopt for managing information asset of your organization?
Do you find any use/case where AI can help drive the transformation?
Well, apart from the real world examples and statistics, the expectations of automation and efficient data processes must be fulfilled. Also, this is the only reason to think, how you're going to develop the use of AI, Virtual reality, Bots and so on.
The unit shipments of robots in consumer market worldwide are projected to reach more than 16 million in the year of 2018 as per Statista. Also, in 2017, the global AI market is forecasted to reach approximately 1.25 billion US dollars, Statista report said.
Well, if talk comes to artificial intelligence for enterprise application market, the enterprise AI market is growing uphill and saw a worth around 360 million US dollars worldwide in 2016.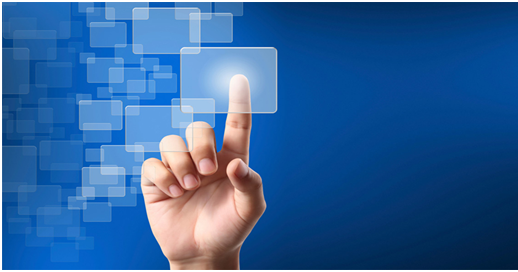 In order to surpass the challenges in adoption of AI, the business processes need to be precisely defined. The outcomes and appropriate inputs with the current technology needs to reframe the overall context to ensure the successful automation in the enterprise.
AI and machine learning which includes context and relevancy at the center part, the picture of more intelligent devices and software that can adapt, predict, and behave at an advanced level.
To accommodate the real-time transactions into AI enabled devices, industrialists and software industry are going to concentrate on bespoke customer experience. By 2018, Gartner expects that world's largest 200 companies to adopt intelligent apps and utilize the advanced analytical tools and devices.
Intelligent Highlight: Virtual And Augmented Reality
A few years back, virtual reality was merely a concept. But, today Virtual reality (VR) and augmented reality (AR) have changed the way one communicates with each other. A collaborative management will be taking place through the robots, drones, and IoT devices. Anticipating the complexity and highly configured automated environment, business models are trying to make more of the artificial intelligence.
What are things you need to know?
Artificial intelligence involves greater computational things as well as recognition of reasoning ability to interpret the language as humans do. Voice recognition, commands, text and sensors are going to drive the whole processes and make them capable to act accordingly.
Healthcare, educational, and finance industry are already taking on AI to improve the user-experience and bringing automation at center. However, the challenge in AI technologies is its inability to process the information, unlike a human.
Well, there are certain things that denote high-end benefits of AI in business processes are:
– Improvised user experience and personalized environment
– High security synchronized business processes
– Stimulate online conversations with people based on AI
– Highly configured automation with efficiency
– Organized data gathering and reduced operational costs
Leveraging wearables, blockchain-based business, synched data storage location, and VR-AR technology, enterprises are ready to go ahead with AI deployment in industries.
Apart from the benefits and challenges, digital innovation will be playing a key role in business expansion.
"It is not only about enhancement by utilizing the Artificial intelligence in your business process, but, accelerating the overall experience through redefining the DIGITAL ENVIRONMENT would surely get the things done for you."
The rise of IoT and advanced IT can do wonders in near future, and we are expecting the digitalized version of ourselves managing entire activities at our fingertips!