The marketing world is changing at a rapid pace. As digital marketing becomes more sophisticated, contractors need to stay updated on the latest trends and ideas.
To help contractors in their marketing journey, we've put together a list of tips and strategies to help you in your digital marketing efforts.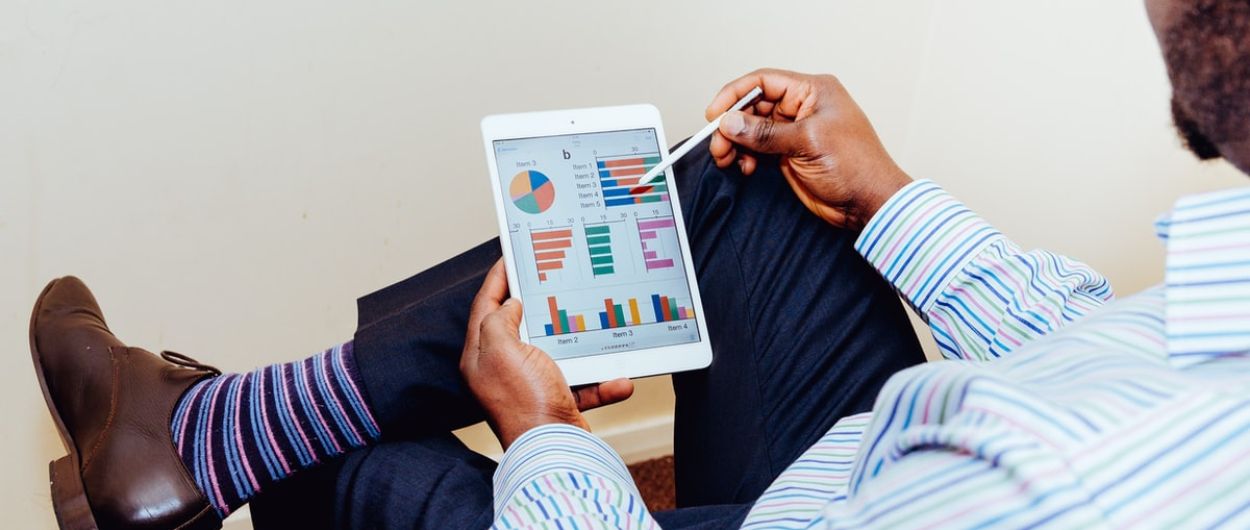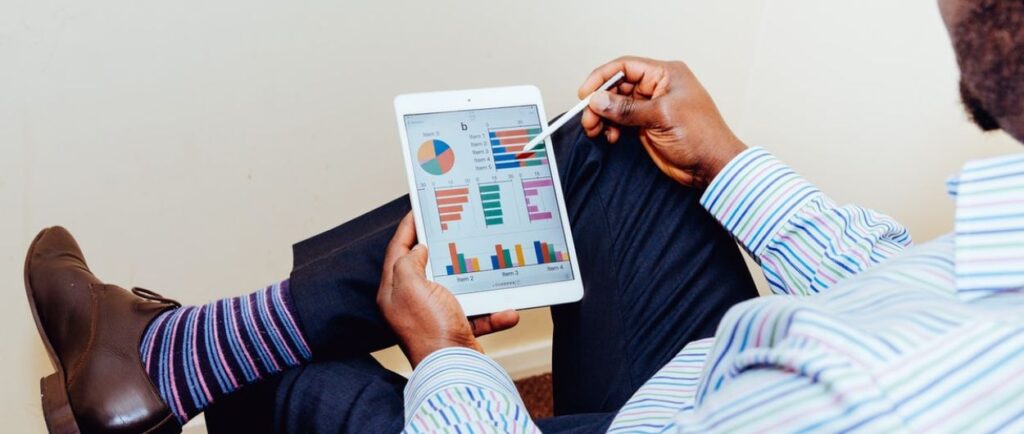 How to Make Your Website Fast, Responsive, And Mobile-friendly?
In the digital world, speed is of great importance. One of the best ways to make your website fast is to optimize it for mobile devices.
About 75% of consumers have admitted their credibility can only be judged on their website design. 
If you are looking for some ideas to make your website load quickly, then you should consider these three tips: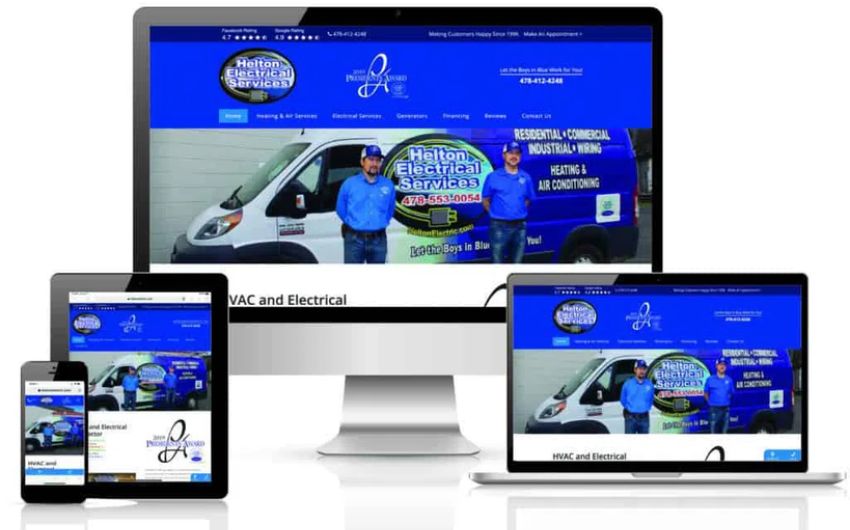 Use a responsive web design to ensure that your site looks good on all devices.
Optimize images 
Use a content management system (CMS) like WordPress to manage your website and content
Ensure that your website is secured
Why should you Invest In SEO?
SEO should be a top priority for contractors, as it can help them drive traffic to their website and increase search engine listings. In addition, when websites are ranked higher in search engines, it may increase the likelihood of your website's visibility on the Google search results page – resulting in more leads.
Optimizing your site and local listings for SEO will help you to:
Attract more visitors
Increase brand awareness
Increase conversion rates
Improve your search ranking
Google's algorithm
More than 1.6 million people search daily for contractors and general contractors.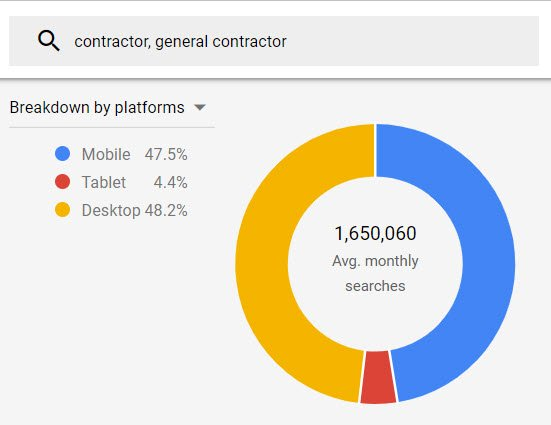 You'll need to find out the best keywords for your site and also make sure to use them on your site.
Besides that, you should also optimize your listings on sites like Yellow Pages so that people can find you on those sites as well. This should help improve your rankings in search engines, making it easier for people to find you online.
What is the Need to Claim Your Google My Business Listing?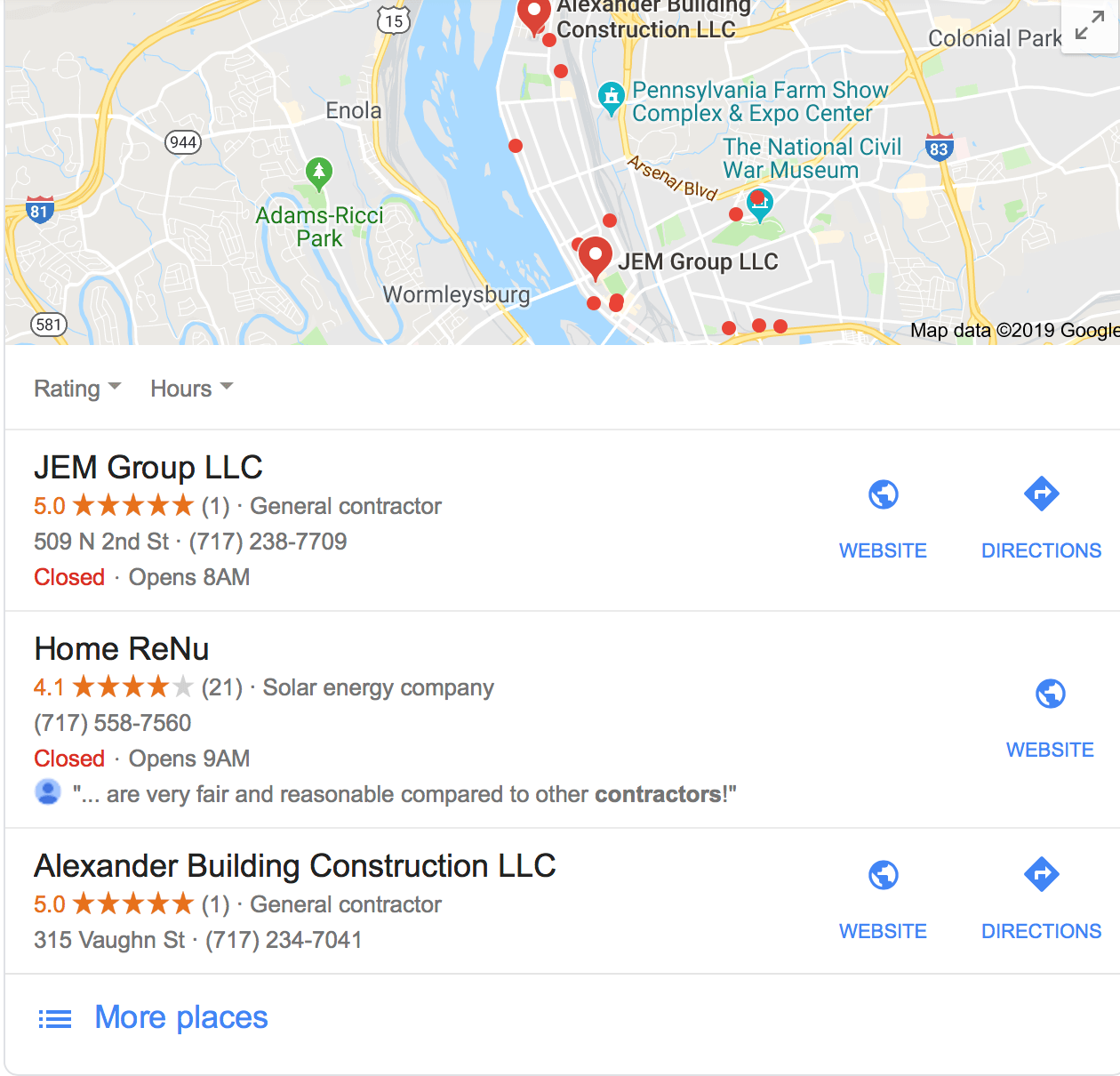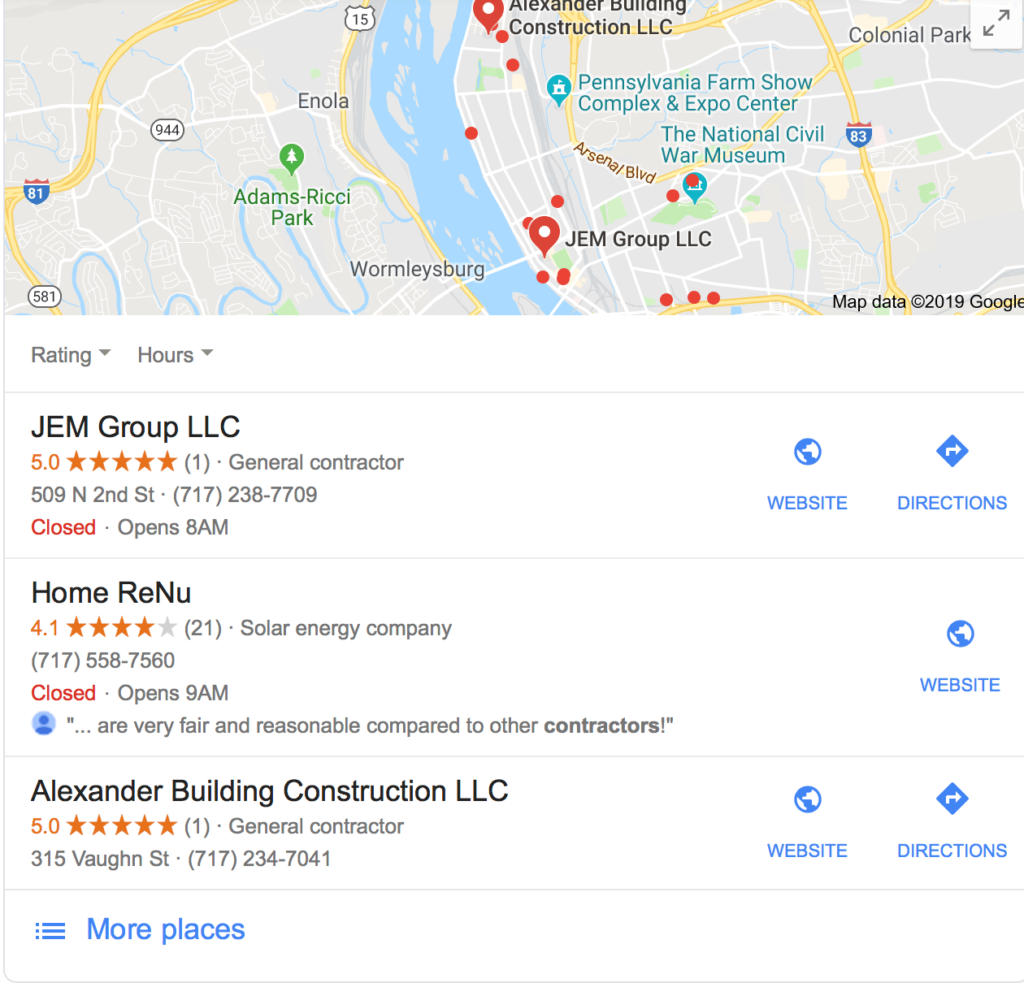 Google My Business is a free service that allows businesses to claim their listing on Google Maps and provide more information about their business. With the growing popularity of Google My Business, contractors need to claim their listings. 
Benefits of claiming your Google My Business listing include increased visibility, customer engagement, and sales. It also provides many opportunities for contractors to work with clients in the local area or across the country.
Claiming your Google My Business listing is simple. You just need to log in to your account and click on the "claim this listing" button from the dashboard. You will then be asked to fill out a form that asks for some basic information about yourself and the business you are claiming.
Once you have completed these steps, you will be able to see a confirmation page with a link that you can use to share with potential clients or customers who might want to contact you.
How to Obtain New Leads Through Pay-Per-Click (PPC) Ads?
If you are interested in building leads, invest in PPC Agency in usa. 
PPC is an amazing marketing idea that allows you to reach a wide range of customers who have the most remarkable conversion rate for your business. Users who click ads have a greater conversion rate than those who click organic. Use the PPC keywords. 
Like SEO, focus on keywords for more detail. This will increase your website traffic while lowering your cost-per-click costs. Once you select a keyword, bid for its placement.
How to Get Your Contracting Company To Rank In Google's Local Pack?
The more you know about the Google algorithm, the better you can optimize your website to rank higher in local searches.
Google's local pack is a list of search results that are displayed when a user enters their location in the search bar. The searcher will see the top three local businesses that match their query in the pack.
The pack is generated by Google's algorithm, which ranks them based on proximity to the searcher, relevance to the search query, and website quality.
For achieving a ranking within the Google Local Pack, you'll need optimized websites with high visibility and good search results for Google.
Why you should Support Your Website With Social Media?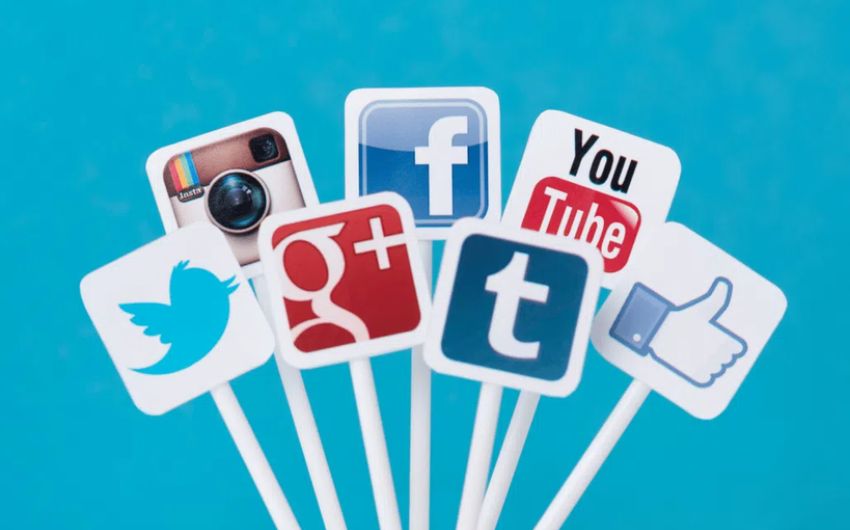 Social media is one of the most powerful tools in today's digital marketer's toolkit. 
It provides a platform for sharing information and content instantly and reaching a large audience instantly.
Social media is also one of the few ways to contact audiences directly, so it's essential to know how to use it well!
Following are some of the ways that you can use social media in your business:
Create social media posts about your company's services and share them on your social media handles
Post pictures of happy customers or your team members
Create contests or giveaways on social media platforms
Leverage Email Marketing for New and Recurring Clients
Using Email, you can cultivate unreachable clients and maintain contact with previous clients. If your organization relies on the repeated sales of its customers, email marketing campaigns are the best solution for retaining prospects and customers. 
Need more help finding the right contractor marketing solution?
Emails can be used as an easy way to reach a wide range of people– 44 % of email recipients purchased from an email promotion.
Email marketing helps you generate more sales by allowing you to:
Build your list of customers
Create loyalty
Generate brand awareness
How to Manage Reviews For Your Construction Business?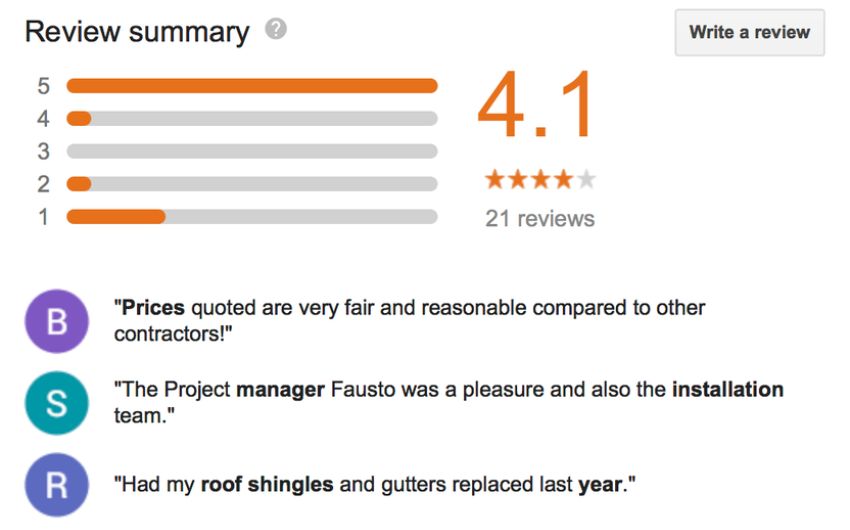 Customers look for online reviews before consulting a contractor. This is why you should be proactive in managing your online reviews.
The first step to managing online reviews is to ensure that you have a site on which customers can leave feedback. You can also use social media to reach out and engage with your customers.
Online reviews can be a good way for businesses to improve their reputation, but they also come with risks. Therefore, you must manage your online reviews and ensure that you have the best reviews possible.
To get started, create an account on any review management platform of your choice and start monitoring for negative comments about your company or services.
If you're a contractor, it's essential to know how to create content that will attract clients and help them build their brand. 
Content marketing is the process of creating and distributing valuable, relevant, and engaging content that attracts the people you want to reach. It is a way for businesses to grow their audience, build trust with those who are following them online, and ultimately increase revenue.
Why should you Use Video Marketing To Engage Your Audience?
Video marketing is a great way to engage your audience. It can also be used as an effective tool for lead generation. This is because videos can provide all the information that viewers need in a short amount of time.
Your videos will assist them in digesting information easily. A minute of video can have about eight million words. It is also cost-effective, easy to produce, and can be shared across multiple platforms.
Video marketing has many benefits for contractors, such as:
It allows you to establish your brand and personality
Build trust with your audience
Increase traffic on your website
Promote social media posts
What is the importance of Measuring Conversion Rates?
Measuring conversion rates is an excellent way to know when your leads come through your doors and how much they convert to sales. You can eliminate strategies that do not work and identify areas for improvement. 
Implement accurate measurement, tracking, and analytics on all of your advertising campaigns.
Although rankings and website traffic provide helpful information, these indicators don't accurately indicate success. Therefore, you should check the data points for better website optimization performance, including traffic, conversions, and bounce rates.
Our Contractor Marketing Expertise
Digital marketing is essential for any business. It helps the business generate new leads and find potential customers. 
The contractor who invests in marketing now will have a better chance of success in the future. They will be able to attract more clients and get more work with less effort. A contractor should invest in marketing by hiring an agency or expert who can help them with their marketing efforts to build a website, manage SEO, social media, and implement other digital marketing strategies.
Our team of experts focuses on aligning client ideas with our digital marketing expertise across all aspects of the industry. Engage your clients by designing a highly personalized and thoughtful website, a perfect SEO strategy, and an adequate social media presence to encourage your potential customers to get in touch with you.
FAQs
What are the services of a general contractor?
General contracting companies in commercial buildings provide many services. Services include turn-key project construction, interior remodeling, and building and renovation. Frequently, an architect takes on the work already in place.
What is the role of a general contractor?
GCs are the parties responsible for scheduling and controlling daily activities for construction works and construction projects. The general contractor manages the project from groundbreaking to completion, providing materials, labor, and equipment.
How do I market myself as an independent contractor?
There are many ways to market yourself as an independent contractor. You can use social media, blogs, and even your own personal website to promote your services.
How can a contractor increase sales?
One of the best ways for a contractor to increase sales is to focus on digital marketing. Digital marketing is a great way for contractors to reach their audience and grow their business. It's essential to have an online presence via social media, email campaigns, website design, and more. Contractors can use many digital marketing ideas such as video marketing, blogging, banner ads, email campaigns, and much more!