Business is all about building relationships, it's all about people.
When I was planning to kick start a business of my own, this quote was at the base. In this dynamic and user-first environment, business owners have to go deep down to understand not only customer demands, but the core idea of long relationship base, and that should be more personalized.
It is unarguably true that you need to pay attention to both, customers and business growth. No one of them can keep apart. Let me share the core idea of business relations that keeps business grow without any hurdles. And also, how can you be the master of customer engagement art?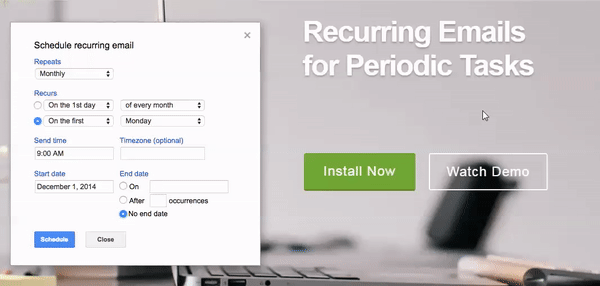 The hard core truth is emails are the primary factor for any business.
Email – our priority task at every morning decided what we're going to do in a particular. It is something that you can't disregard.  Since Gmail came into the picture 11 years ago, it has changed the way we use our tea time, it has become our agenda to check emails the first thing in the morning.
We have found that Gmail is more convenient, provides better user-experience and ad-support.  More than a million users are using Gmail, actively. Now, being a businessman or a digital-oriented employee, the majority of the time goes into Email Communication. To handle it very effectively and faultlessly, I'm going to introduce rightinbox tool which comprehensively organizes my various emails and, that is why it is preliminary to define the success for any business.
Emails are more than sending and receiving. At present, the tools that have been used to send and receive emails have been notably advanced and incorporated many enhanced features.  Emails have become the mainstream for advertising, marketing, and building brand engagement.
I'm using rightinbox to increase my email productivity.
Let me tell you one simple thing, it is the time where your single mail can increase your customer base. This email management tool makes my day every time when it sends scheduled emails, reminds me of important emails, sets recurring emails, and considerably it allows me to add private notes in an email.
Rightinbox: A Small Tool to Initiate Bigger Strategy
Yes, indeed!
Here is your everyday picture of emails:
Email reminders and email scheduling can be fully customized:
You're loaded with emails and feedbacks to be sent. If you're writing an email and there is a need to send it later on, you can definitely schedule it. Additionally, with rightinbox you can adjust randomize time. You can also set the email reminders whenever you need. You can track follow-up emails and get a notification about scheduled emails.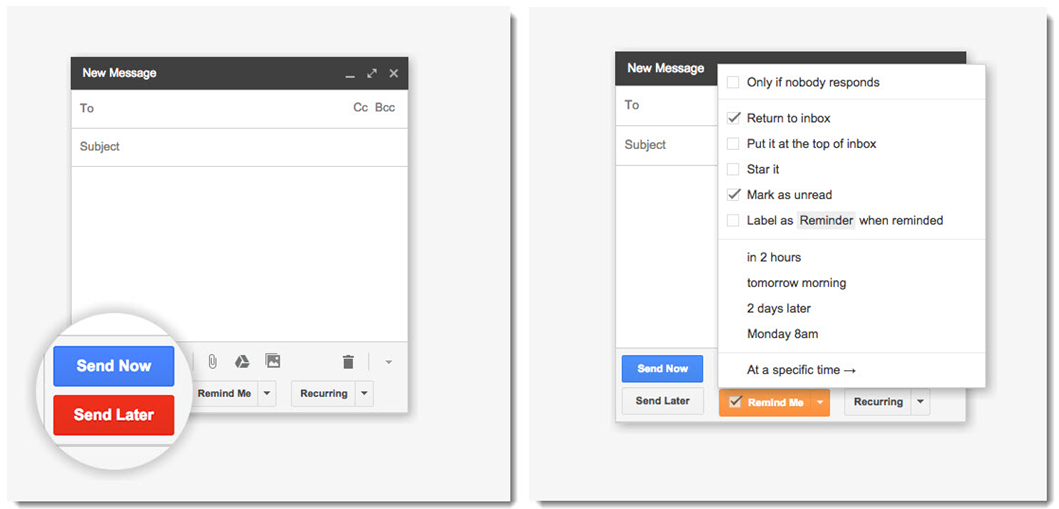 Recurring Emails: Don't you think of it as a tedious task?
Sending out an email without knowing the prospects and that too, for every individual can be a daunting task. Isn't it? Rightinbox can help you out with recurring emails. You can choose the frequency of email as daily, weekly, monthly, or yearly and also set a delivery time.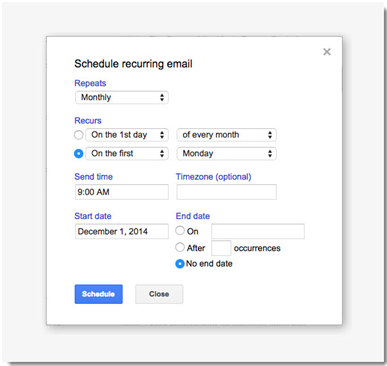 Place your idea: set private notes in the email
There is an email conversation going on and you want to add some comments, assign some task, give some tips and ideas, then what would you do? Here comes rightinbox tool. It allows you to add private notes to accommodate your comment, insights, idea in an email. Without revealing those notes to any other, you can directly place notes into an email.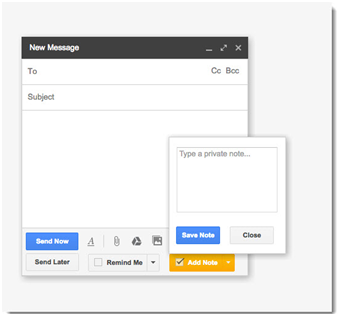 Rightinbox: just everything right, in your email box!
Providing an extreme level of customization, this tool can be your friend!
The customization comes in the form of:
Time zone support of email:
When you're scheduling an email to a sender who is located in the different country and having a different time zone, you can easily customized the time zone settings for it.
Swift Input methods:
Simplifying the overall experience of managing emails, this tool interprets your date and time with ease. Its advanced text-parsers will understand the words like "Sep 22nd late morning", "in 3 days at 11AM", "Tuesday 8AM", and so on.
Simple yet effective Gmail tool
It does not mess with Gmail's feature and UI. You can feel it as Gmail's inbuilt part in no time!
Increase your productive time
In digital-oriented era, where everyone spends a majority of communication time in emails, this is just the right tool for you to easily organize emails. It is extremely customizable and saves your valuable time by minimizing efforts.
Rightinbox is compatible with Google Chrome, Mozilla Firefox, and Safari. And don't worry, it is very easy to install and takes your 30 seconds, only.
To potentially use Email as a factor to engage your customers, recurring email, follow-ups email, and personalized emails are there to generate the outcome through the right strategy. Even, relationship building needs a strategy. This tool can work for you.
Can you spot out the differences after sending an email to your prospect? After personalized emails management, recurring email plans, advanced email marketing strategy with this awesome Email Management Tool, you will be able to differentiate the enhanced productivity.
Right inbox Pricing: affordable and effective
Free Trial:
It involves 10 emails per month and avails email scheduling, email reminders, private email notes
Yearly Plan:
The cost is $5.95 per month and it has no limitations on email
Involves email scheduling, email reminders, recurring emails, and private email notes
Monthly Plan:
This can be great for business and individuals
It has no unlimited quota and provides email scheduling, email reminders, recurring emails, and private email notes.
The notable thing is you can buy a group subscription for your company.
It is just an ideal and apt email management tool!
As a business owner, this email management tool, right inbox is perfect for me. It fulfills every requirement and reminds me of important emails, too. It dedicatedly integrates with Gmail in no time at all. It can work with Google Apps, too!
Formulate your ideas and plan decisively with right and clean email environment through right inbox!