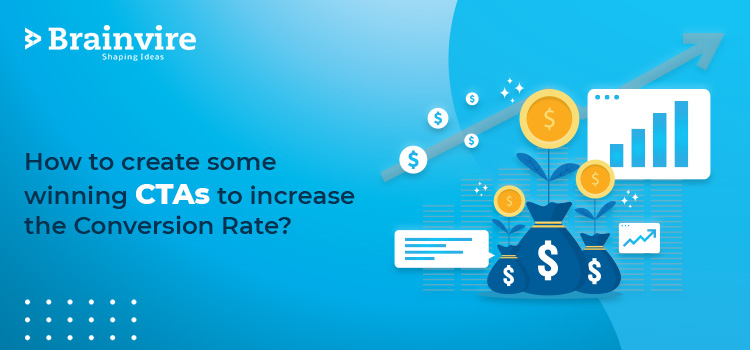 Having a noticeable and attractive CTAs is more important than you think for an online business to grow. CTAs or call to action are statements designed to get an immediate response from the person reading them after landing on your website, page, email, etc.
So, do you want people to sign up for your services? Or visitors to engage more with you? Or just want people to view your content? Then this article is just for you!
Here are a handful of tips that will give you groundbreaking results and boost your conversion rates.
Tip 1: Keep it Clear and To the Point
The whole purpose of having a call-to-action button is to get more and more users to click it and get more conversion rates. So, if the button is not clear and precise, the potential customers could drift away from the website and may never return.
For better results, work on the content of the page, avoid pushing out too much unnecessary content that hinders users, and make them leave the page before even getting to the CTA. The content of the page should be crisp, attractive and should lead the users to the CTA. 
Experts advice – Create a CTA in such a way that it includes only necessary information and directs the users to a page that will help us convert them. 
Want to convert your idea into a successful app or website? Schedule your free call with our expert now.
Tip 2: Stimulate Curiosity and Anticipation
An expert marketer knows how crucial it is to add a sense of curiosity and anticipation to your CTA. 
If you're an e-commerce business, this tip is for you. Offer products and services that provide value. The best way to attract customers would be to offer something that they want on their plate. For example – People love sales, offer discounts and make the audience believe you have insufficiency of that particular product, and more people will show their interest in it. More scarcity better the conversion rate.
Experts Advice – Verbs like getting, grab, click, swipe along with a tinch of expectation and curiosity draws users' attention.
Tip 3: Start with a Problem Statement and End with a Solution
Identify your users' pain points. Understand what kind of problems they come across and offer a better way of dealing with those by providing a solution.
But, before directly throwing out a solution try and make your user anxious about it, personalize it. For example – " Frustrated by regular skin problem"? Here is a secret that will help you get rid of all your skin problems. 
Once you have made them a little distressed now you proffer your solution to them. 
Experts Advice – Ask magnetic questions this works like a charm for sellers as it grabs more attention. 
Tip 4: Make Actionable CTAs
Another way of creating a compelling CTA is by using action verbs, they work as a navigator for your users and guide them to know what exactly to do next. 
Starting your CTA with a verb not only makes it easy and clear for your users what to do but also provides tangible outcomes
Experts Advice – If you want to achieve high converting rates make the CTA direct, concise and that evokes curiosity. 
Tip 5: Do not use the same CTA throughout the Website
Using the same CTA throughout the website makes it look boring and monotonous. Trying different CTAs on different pages of the website gives you a chance to A/B test and decide which works the best.
It makes no sense to use one CTA throughout the website. A CTA should be related to the page's content. Get innovative with CTAs to attain maximum user interest. For example – instead of using "buy now" you can write "shop the sale" or "get this deal".
Experts Advice – Be innovative with CTA. have different people like content writers or copywriters in your team to ideate this. 
Tip 6: Make sure your CTA matches Landing Page's Intent
A study stated that 81% of unhappy customers simply leave and never come back. So, the intent of the CTA should match that of a landing page. This means that your CTA should be suitable for the page you want your readers to go to. 
Have a CTA that also matches with the User intent i.e Integrate the intent of the users landing on the page along with the value your CTA is providing so that it gives them an experience of the solution you're providing.
Experts Advice: People only click buttons or provide their information if it's something they were looking for or they were already interested in. So, it is important that your CTA severs users' intent and redirects them to a relevant page.
Tip 7: CTA design should be appealing
The only catch here is to make an attractive CTA get more clicks. But how to make it possible?  Here are some CTA design elements you should consider : 
Use Bold text that is easily visible to all even if there is a lot of text on the page. 
To make it look out of the box you can highlight the text by putting it in a button-shaped box with different background colors and outlines.
If you have graphically skilled people in your team you can make attractive graphics. 
Make sure that your CTA button is in contrast with the rest of the page. 
Ensure that the CTA button is large enough that it catches the user's eye. 
Make effective use of white spaces.
Experts Advice: The louder the CTA the better the conversion rate.
Tip 8: Optimize and test your CTA
Designing a CTA without testing and optimizing it is like shooting in the dark. You need to test your CTA on your website to know what works for you the best. To do this either professionals that provide Digital Marketing Services or test and optimize it on your own. 
The best way to do this is A/B testing. You can experiment with all the elements including buttons, colors, text, button placement, page design. Page links etc. Make one design test it. change a few elements, test, and see what works the best. 
Experts Advice – Optimize your CTA for mobile Phones.
Bottom line – 
Many marketers underestimate the power of CTA so examine your website well and identify and aggregate CTA in the relevant pages. 
Now you know the fundamentals of writing a CTA and figure out what will help you gain maximum conversion rate. 
It seems like a lot of effort but as they say, attention is the most expensive thing in the world. So, there is no doubt it's not worth fighting for.