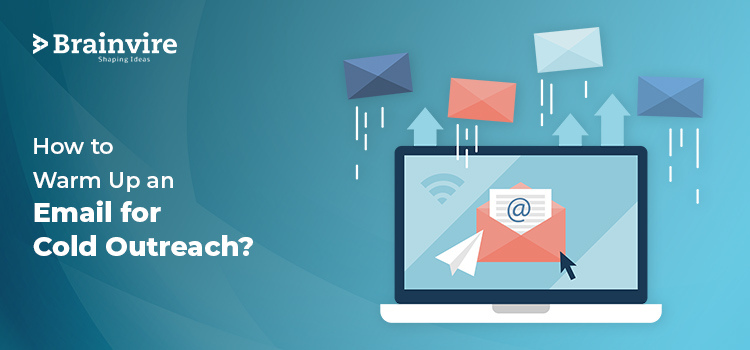 Trying to promote a new product or new offering through cold emails is the most insignificant form of reaching out to the target audience. More often than not, these emails do not reach the primary inbox and enter the spam box.
A close parallel would be you have recently shifted to a new place, and the neighbor has little or no idea about you. You start filling their mailbox with business letters. Here, it is understood that you need to first create some sort of understanding with your new neighbors, explore the new location, and then probably begin sharing details about your business proposal.
Now, drawing cue from the same example, if you set up a new email id, and start sending standard emails to your old mailing list or close clients, you are warming up your email.
This is what we are going to cover. So, let us begin with understanding why warming up email campaigns is important.
Why is Warming up Email Make-or-break for a Successful Campaign?
As mentioned earlier, warming up your email will help you establish your presence to the clients in a strategic way, and not by randomness. The first thing you should remember is that your new email is a stranger entity to the recipient's inbox. So, it is important to create a first impression that sticks in a congenial fashion. You might think that your email is unique, but it looks the same or ordinary as the rest of the others when it stacks up against a hundred others.
So you should be on your best, and avoid typos while firing an email. Your approach, language, approach, etc., are all important considerations.
Want to convert your idea into a successful app or website? Schedule your free call with our expert now.
What are the essential Steps Involved in Warming Up Email?
Setting Up Email ID
Firstly, before warming up an email, you need to set up your account. A good point, to begin with, is choosing your domain. You should think of something that describes you or your company well, and it should seem proper and legitimate. Also, try choosing a password that is secure enough and prefer having a professional approach. It would be best if you have a personal mailing domain, like xyz@yourbusinessname.com.
Personalize and Authenticate Your email Account
Personalizing your email account is like creating a professional interaction space online. Provide as many details as you can; do not leave out any gaps for the recipient to think that it is a fake account. Credibility is the key aspect of warming up email.
Pro Tip: Always add images and current job profile, you cannot afford to skip these elements.
As far as authentication is considered, you can opt for any of the four authentication processes:
SPF (short for Sender Policy Framework)
DKIM (short for Domainkeys Identified Mail)
DMARC (short for Domain-based Message Authentication, Reporting & Conformances)
Custom Domain
Try Sending a Few Emails Beforehand
So, you finished the email setup process, now it's time to begin the core phase of warm-up. Here, you must first, collect the email addresses of those you are in close contact with; they can be friends, colleagues, or loyal customers. You need to keep email limited to the personal conversation, not sales stuff.
Try to cover diverse sets of domains, such as '@yahoo.com' or '@bing.com' and so on. For obvious reasons, you should not send mail to strangers just because they are unique domains. But yes, you can reach out to business addresses with a custom domain, but that needs to be done smartly.
Work on Volume and Increase the Pace Slowly
As mentioned earlier, try reaching out to your friends and family. Keep receiving and sending emails back & forth. This ensures that your email does not end up in the spam folder. It is also important that you keep appropriate gaps between communication to avoid entering the spam box.
Ideally, you must begin by sending emails to ten people, and then slowly double that number within a week. Post this, and also depending on the response, start targeting 20 to 25 emails per day between a gap of minimum 1 minute. Try setting up a goal like 'I have to increase my emails to 45-50 per day after three days and minimum 30 seconds gap after one week reach for 75 to 80 with the minimum interval of 15 seconds'.
Prepare a Test Campaign
After doing the above step, you need to wait for an email to warm up, but try to research your content without wasting time. Once your content seems to be unique, collect ten to twenty genuine emails to which you will send your text. This will be your first campaigning test. Preparing a test campaign helps you know how to avoid being recognized as a spam sender, and will act as proof of the credibility for the content.
Assess the Changes Going for the Final Launch
Even after a test campaign, always keep in mind that your mailbox should be filtered for responses. So, if you have accumulated requests for response and reply to them all at once, you might lose credibility. It is important that you don't panic or send  emails in haste to recipients. This will bring you back to square one. So, warming up email is a continuous process, and you just can't go easy after the warm-up phase.
Conclusion
So, here we have covered how to warm-up email through a series of steps, right from setting up an email account to the final launch. However, we would like to stress on the personalization aspect. Personalizing your content makes the recipient more likely to take interest in your campaign. Lastly, always act human while sending your content to the recipient.
Let's leave an example here
So, when you email person X for a meeting, and the recipient accepts the meeting. Once the meeting is done, you can send a thank you mail, asking what made him/her interested in the subject matter, while others were declining your cold mail.