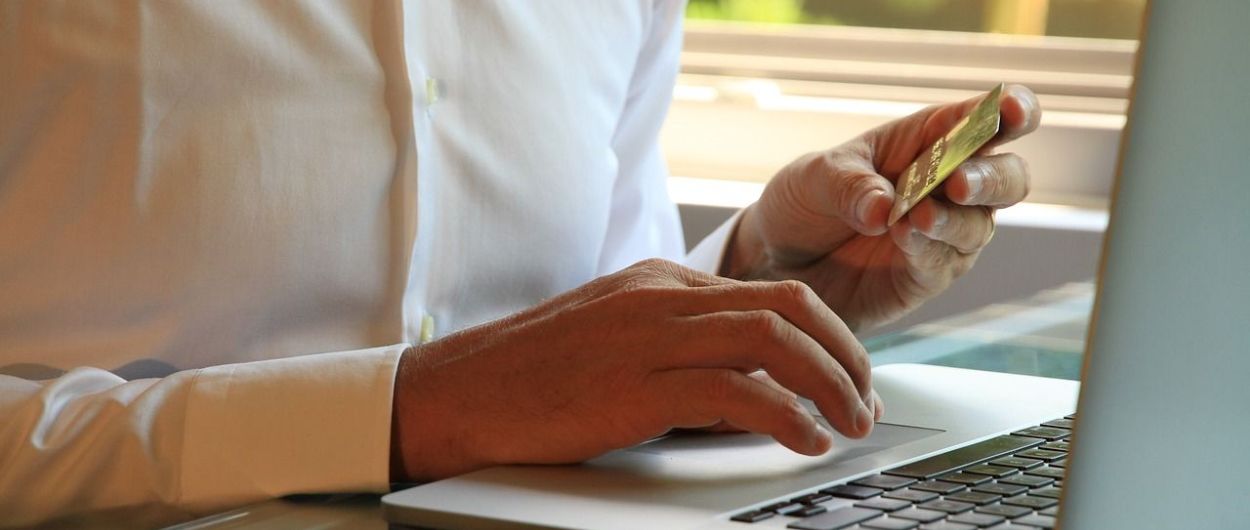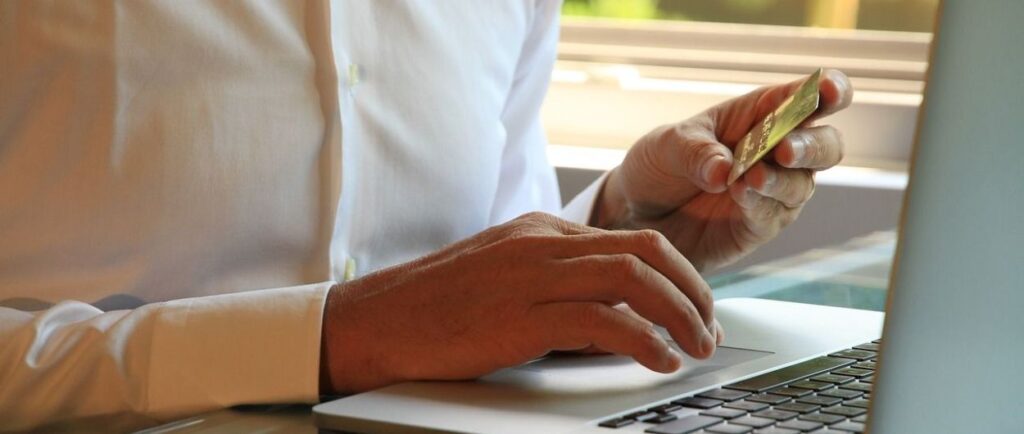 The rarest opportunity for people to sell products online has never occurred in the digital age. However, in 2021, more than 2.14 billion consumers have purchased products and services online from various companies, including Amazon and Google.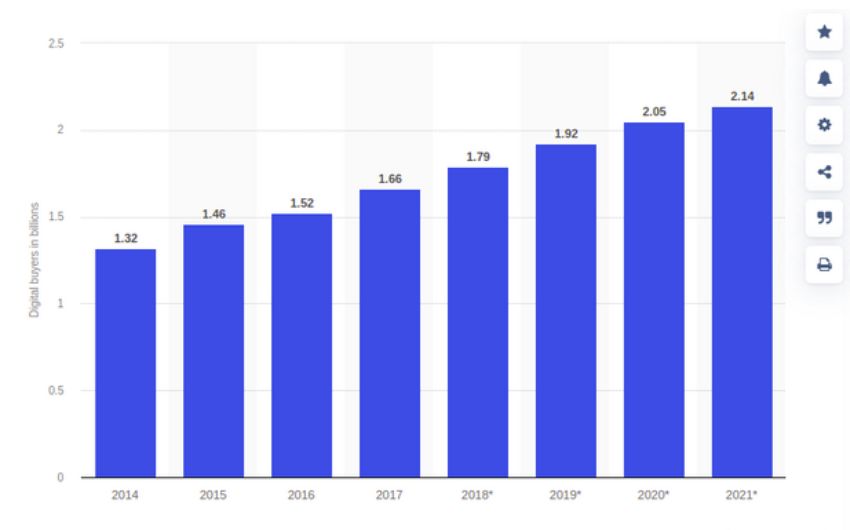 In addition, sales of e-retail products represented 14.1% of all retail sales globally in 2019 compared with 21% by 2019. Ecommerce has many benefits.
Moreover, according to Statista, the number is expected to grow by 50 percent in the upcoming year upto 7.4 trillion dollars by 2025. 
Online selling your goods is a fantastic way to earn $20 and keep your money in check till your next paycheck. The idea is cheap and can help you start your own small business with passive income several a hundred dollars passive income.
Everything else. We have an ecommerce website to suit every customer. You must prepare to sell your property to ensure that your sale listings succeed. 
However, while we have a profound platform to sell, most of us become lost when finding a perfect product to sell. Here we have a list of products purchased online frequently.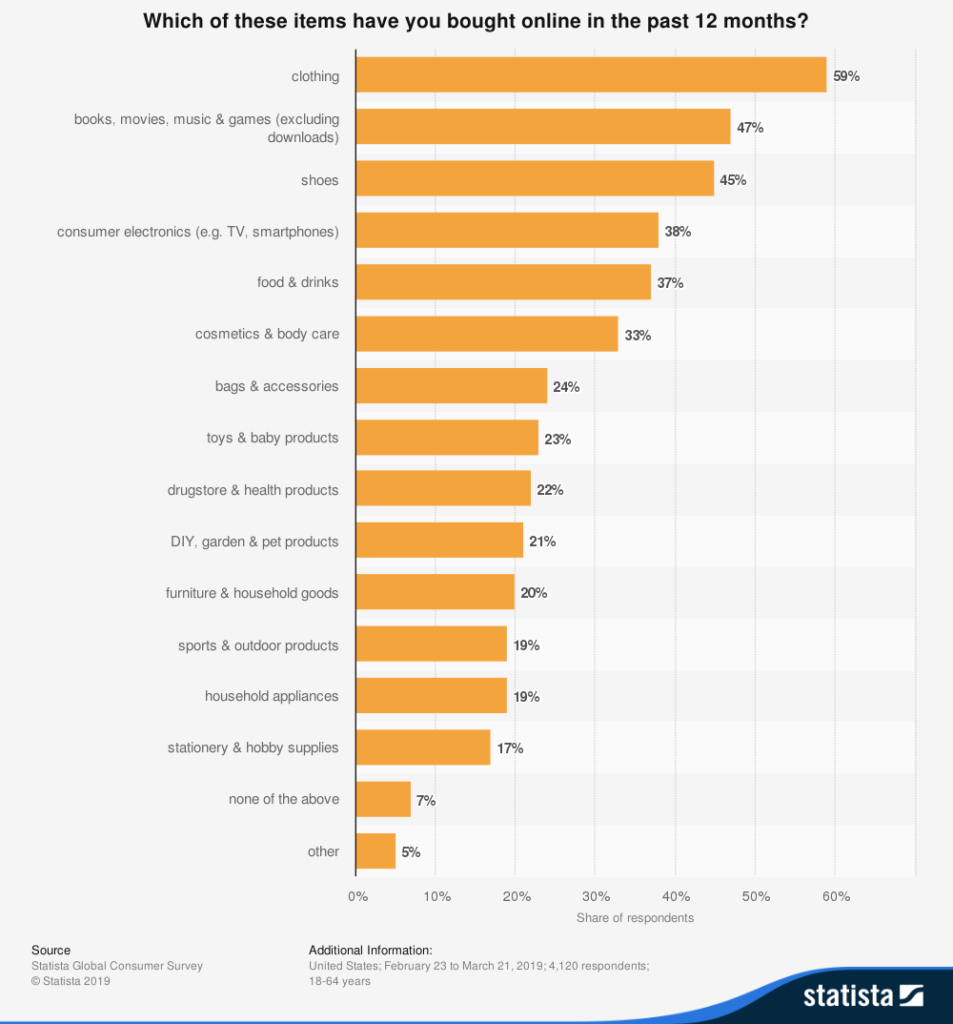 So before we sort out the website to sell, we need products and determine which one is the best in the market. 
Next, you must select a website for the product or service you are promoting. Several big sites accept listings for many products, while others only accept specific categories.
Before the emergence of online ecommerce, yard and newspapers were the only places you could sell anything without acquiring the storefronts. Fortunately, there are a variety of online sellers who can make money selling almost anything without leaving their homes.
Online selling site has transformed our thinking and approach to business. For example, it makes shopping trips more profitable online because they are more accessible and cheaper. But, is it possible for hobbyists to sell kitchenware and tools? What about the back of the vintage jewelry?
Digital commerce360 has estimated that the top online sales globally are worth 2.6 trillion and represent 62% of the global internet sales by 2020, according to the data. So why is there an increasing demand for online shopping sites for businesses?
Today, online companies run hundreds and many different websites. Many focus on specific industry segments such as computer gaming or electronics. Other retailers may offer anything from clothing to books, furniture, and more.
Fortunately, there are still golden opportunities out there, proof of this being new products successfully launched all the time. To help you get started, we've put together a shortlist of practical ways to find products to sell online marketplaces.
Tips To Find the Most Suitable Product for Online Selling Sites!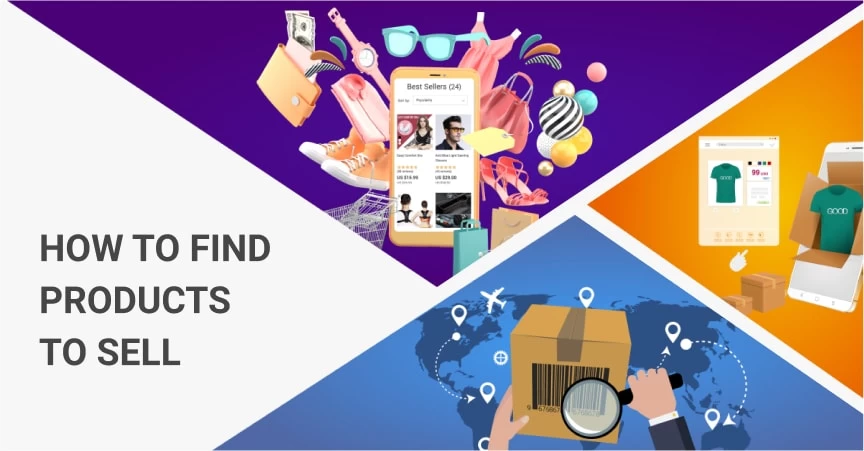 Find Out The Problems Customers Are Facing
We all know that "Necessity is the mother of creation. "
While you are planning to sell an online product, the first thing you need to do is find what customers are looking for or what kind of problems they are facing. Finding the solution is the most reliable revenue generator for the business. 
Solving a customer's major annoyance issue will always be a thriving convention to create a product people require. 
It is essential to give immediate attention whenever you notice common discontentment with a current string of products among customers.
Listing down the discomfort issues and minor annoyances you experience in daily life could be why you can come up with your following advantageous item thought.
Narrow Down The Hobby To Sell Your Product
When buyers are sincere about an exhaustive hobby or trade, they are normally willing to contribute funds to acquire the actual product they require. 
This need to buy immediately can be a critical qualifier when considering the potential case of any product or string of products.
Other benefits can contain higher dedication and loyalty to the brand, as eager customers are generally more engaged with the business and more encouragement from the products they purchase.
Start promoting online stores immediately to maintain a constant customer flow.
Digital marketing is the strong pursuit of Brainvire, and to evolve your business digitally, connect with us to get the assistance of adroit professionals. 
Build A Product with Specific Brand Potential
Developing a brand that echoes is mainly is crucial if you're considering striving for an assertive ecommerce industry. In simple words, you must build loyalty depending on the audience's individuality.
And to build the Brand, these are some of the questions to start with:
How will the seller position the product?
How will you develop your eCommerce store to share your brand and display the potential customers via the color system, CTAs, and layout?
How to approach your targeted audience?
For example, some business promotes their brand via every part of the business, from t-shirts to exceptionally designed product packaging and emails.
Jump On The Trendy Bandwagon In The Market
A trend is one of the aspects that meets a recent desire in a unique way. Identifying a trend and hopping on it with time is essential for the success of a new business. It allows you to make your way in the market and build the company as a pioneer before someone else gets a chance to rise through it.
And with digital marketing, the paid promotion will probably be lower, and possibilities to produce long-term SEO traffic can be increasingly bounteous.
For example, Suzanne Moore made an online rubber stamp store when the innovative market evolved. As a result, her business grew, and she could sell the product and launch a new enterprise helping other online stores grow their businesses.
Go Through Customer Feedback On Your Current Products
Whether your products are on the online platform or not; customer feedback can be the plus point for your business. 
And for those who have an online store can gauge customers' reaction to their current products and make improvements with the new products.
On the other hand, businesses with an existing online store need to go through the customer feedback from their competitors.
Also, if you don't understand the product variety or industry to research, think about a particular demographic and concentrate on brands and products that gravitate customers toward it.
Analysis Products That Have Higher Profit Margins
Products with small overhead have a standard way to get started because it's easier to achieve higher profit margins than products that are more costly to render. When deciding the cost of your products, you should describe the complete resources to sell the product or the cost of goods sold (COGS).
You must estimate what it costs to create the product and the charge it costs to advertise, ship, and even maintain. Explore low-cost products that can build an outstanding return on investment (ROI). Remember, lightweight products will be costly to ship.
Most selling sites are popular among Internet sellers wishing to sell any product for more than one dollar.
These marketplace websites are among the most popular websites for selling online, and they can handle almost anything you need.
Websites To Sell Almost Everything Online Store
List your products on significant internet market sites could be helpful for business growth or even hindered. The bigge r the web, the more visitors, the higher the income. But that was a little bit. It would alsoresemble a serious small fish-significant pond situation.
It could prevent your product from being sold online. Some companies handle shipping on their own when your sales are regular. Registration, shipping, and transaction fees can be a hassle if expensive for a new buyer.
And one of the reasons for people to opt for online shopping is the convenience it provides. For better perception, take a look here: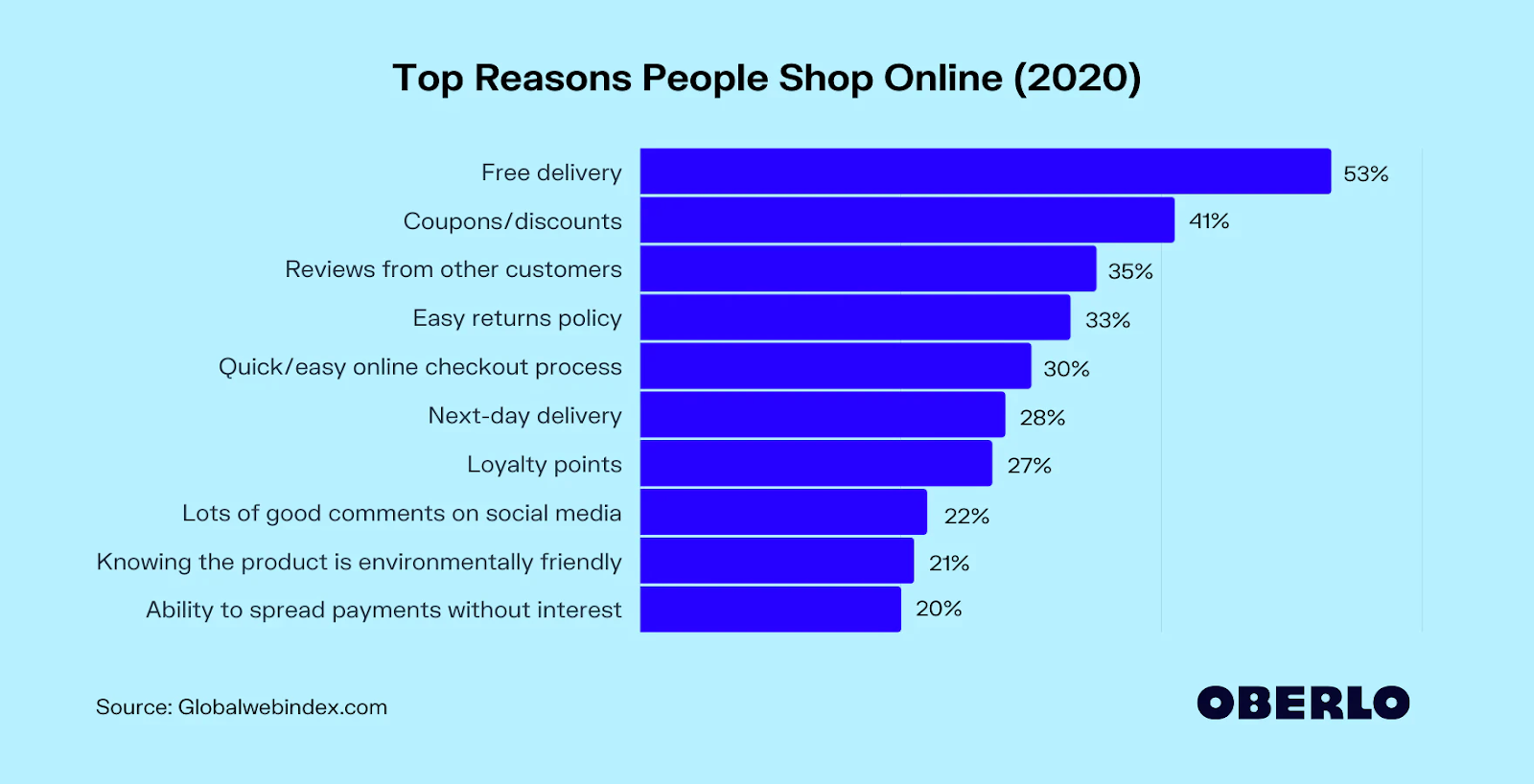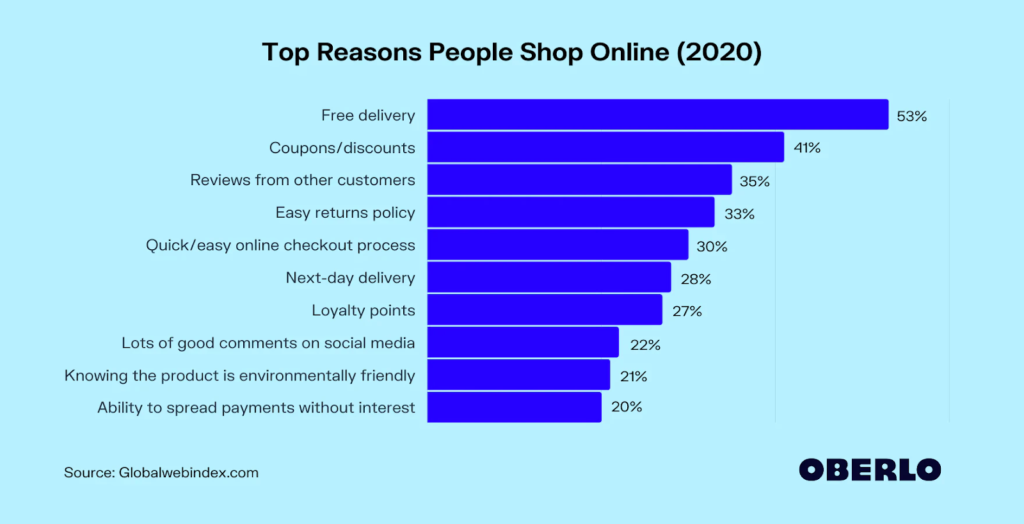 These highly rated sites are still commonly used by online buyers and are the perfect place where you can start growing your business beyond the occasional closet cleanout.
Etsy
This website has created a niche to sell hand-made goods. Although this website accepts listings for many different types of merchandise, items must be aimed toward craft lovers and a thrifty users base. It also doesn't only matter to sellers to sell.
Etsy connects 4.36 million active sellers with 81.9 million active buyers, bringing the total number of active users to 86.26 million.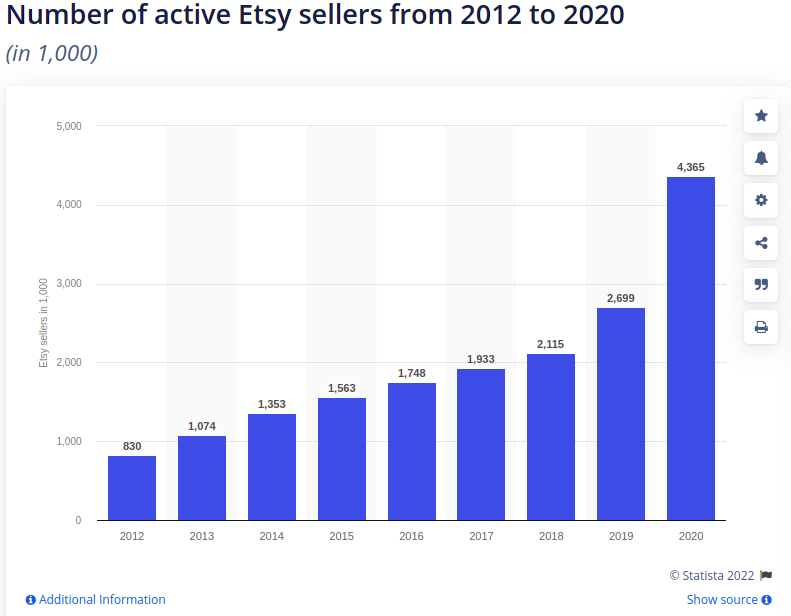 Depending on the product type, the love for ecommerce shops can attract savvy consumers. People get it; Then they're not going to be concerned with your business."
This relates mainly to your brand and your story as an investor and is essential for customers. It will increase the probability of people looking up your items. Gosik-Wolfe said.
Amazon
Amazon's history of publishing books was quite different. 44% of online shoppers search through Amazon directly. If your goal is to make more income from Amazon sellers, you must register for a Professional Seller Plan.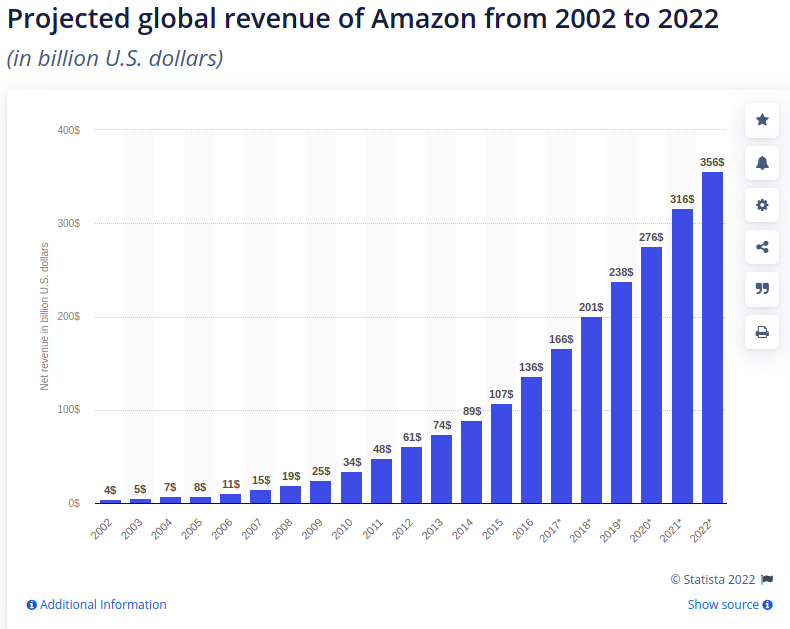 Both account types will have additional Amazon selling charges ranging from 3% to 44%, depending on the product type. 
Amazon also offers Fulfillment by Amazon (FBA), where you handle the shipment of your goods. The FBA also entitles customers to return goods.
eBay
Since 1995, eBay has become one place where customers can buy a wide array of items. So it is a big marketplace. The GMV of eBay is increasing every year.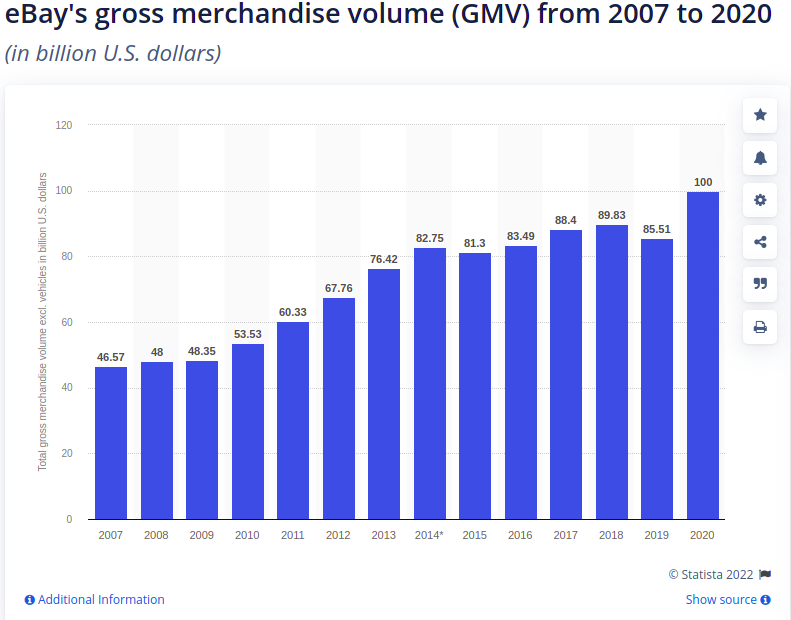 Henry ran an eBay website where shoppers found her favorite things from thrift stores and made hundreds every week. Rob Stephenson called himself the flea-market flipper explained his income is worth $3000 a year.
Websites To Sell Your Stuff Online Locally
If you prefer no delivery to the nation, you can list the product for sale at the local level. Several websites allow you to advertise your products and meet up with the buyer personally after you find them. It would help if you remained protected while you sell online.
Trust your gut, always get in public places with good lighting, never give someone your address. Several police departments have designated trading spaces with 24-hour monitoring, apart from a local Starbucks. Find the nearest safe trader nearby.
Facebook Marketplace
What is the point of Facebook? This is similar to other local-listing sites. There will be an added advantage in searching through the Facebook profiles of either buyers or sellers, which is undoubtedly beneficial for online buyers.
Anyone can search the marketplace anonymously and bid or create a list on Facebook if you are not registered. Usually, your logged-in account is already open. The selling price of the products is the most critical element for selling on a web platform.
OfferUp
OfferUp was founded in 2011 as an online second-hand marketplace. It is aimed at local sales; however, you can offer them nationally. In addition, it is the only online marketplace where buyers can take photos of an item via smartphones and tablets.
Customers do not have to use this service, although they may find this app more accessible to shop OfferUp thanks to its integration with messaging and payment processing tools.
You can download an app on iOS or Android or visit the website and log in using Facebook, Google, or Apple. In addition, you may create the account name for yourself.
Craigslist
This site was founded in 1995 — almost 25 years! Craig Newmark founded the well-named advertising websites in 1995 as his Email lists exciting events in his neighborhood.
Over time, it has become associated with classified ads and has almost 500,000 monthly internet visitors. It's possible to list anything from old toasters to luxury furniture and a 10-bedroom home.
The fees are applied for jobs listings, services, and retail listings. You can also post items that need sales. Let's get it listed!
Wrapping Up
If you dream of building an eCommerce business, you don't necessarily know what your product will be selling. Maybe your interests vary, or perhaps you are searching for a sector where you can see profit margins. In any case, it's critical to determine what you're selling.
This decision should focus on something broad and narrow the choice into a specific niche. Choosing a smaller niche allows for more excellent performance and lowers competition.
New businesses often don't know about the web because they fear their lack of technical experience, so it's possible now to build an effective website using little code.
A good eCommerce platform should have the tools to create an online store, create a checkout system, or even other essential items. Choose the right platform to ensure you don't pay more for required features.