If you do not possess advanced technical knowledge and coding skills to create your mobile app aligned with your mission-critical business needs then you can Hire iPhone App Expert to transform your app idea into reality. iPhone app development has gained a huge momentum across the globe. The iPhone development companies have successfully delivered innovative and unique iPhone apps tailored as per the client's needs and specifications at an affordable price.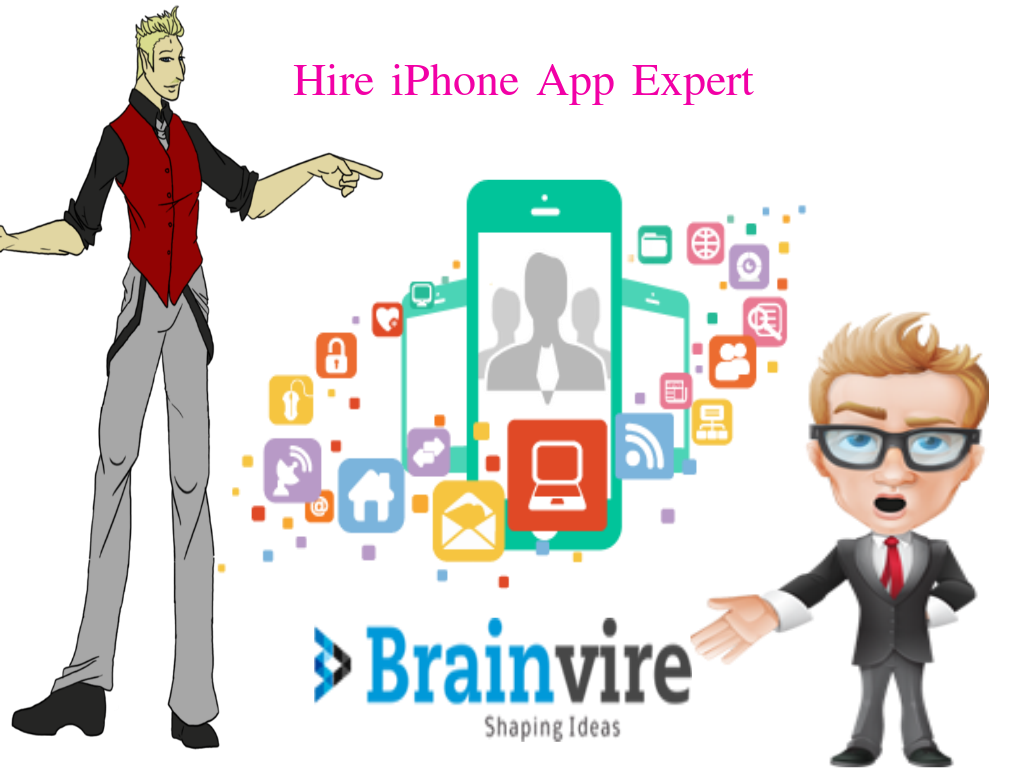 For custom iPhone app development the organizations can hire iPhone app experts from any mobile application development company through a simple method of outsourcing. A qualified iPhone developer would be able to design and develop customized applications with ease. They possess a good understanding of iPhone SDK, Objective C, etc. that allows them to create any type of iPhone applications. Thus, you can see that the mobile development firms provide best-devoted iPhone programmers who are knowledgable, skillful and proficient in their application progression work.
You can avail the following iPhone development services from the iPhone experts:
iPhone App Development
iPhone Game Development
iPhone SDK Development
iPhone Software Development
iPhone Web App Development
Upgrade iPhone Apps
Migrate iPhone Apps to iPad
The iPhone app experts are developing apps for the following categories looking to the demand of the market.
Entertainment
Education
Business
Social networking
Finance
Utility software
Shopping cart or mCommerce
iPhone has created its own niche in the mobile world. It brings tremendous features and functionality into the application. Powered with out-of-the-box features it allows the iPhone developers to create apps for different categories with ease. Thus, the demand for iPhone developers has increased to a much greater extent.
The iPhone development companies have a good environment for iPhone app developers to build highly creative and innovative apps for varied industries. The demand for iPhone developers has increased owing to the popularity of the iPhone to develop apps that can accomplish your requirement in a dynamic manner. The applications developed by the iPhone experts are useful for the business personalities as they can access them anywhere and can use them for their organizational purpose as well. By hiring the iPhone expert you can get relieved from all the tensions as they have that kind of technical skills and abilities to develop your business app in a matter of seconds.
If you are willing to develop your iPhone app from scratch or want to re-design and re-develop your existing app with some enhancements in it then get in touch with us now or hire iPhone app experts from Brainvire a leading iPhone App Development Company to take care of all your project needs and deeds…!