Are you looking to build high-end web applications at an affordable cost? Well, Symfony Web Application Development is the right choice for your business success. Symfony is a robust web application development platform that follows MVC best-practice programming techniques with main focus on application security. Symfony has a lot to offer to the users and most importantly it is a very highly popular open source platform and hence gives a lot of benefits.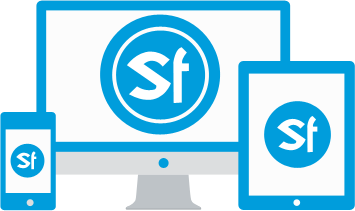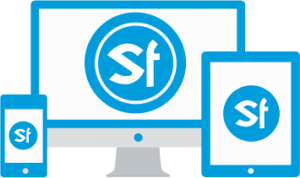 Many clients who are looking out for online businesses choose to Hire Symfony Consultant as they get the cutting-edge technology and the best features of Symfony framework that leverages their business performance to a greater extent. The Symfony consultants can help you with services such as Symfony web application development, Symfony website development, Symfony plug-in development, Symfony development, Symfony implementation, Symfony search engine optimization, and Symfony support and deliver high-quality and time-to-market solutions.
Here are some of the benefits you can avail while hiring a Symfony consultant:
You can save a lot of money when opt to hire a Symfony consultant who will dedicatedly work on your project only
You'll get quality work and service. Also, you will be the sole owner of the code and possess the right to resell the code
Ownership of source files and intellectual property belong exclusively to you
You have a control on the project management which will give you the ultimate control and flexibility over getting things done your way and very fast
Also, the solutions offered by the Symfony consultant using the Symfony framework are very beneficial and offers the following advantages:
Highly flexible and easily adaptable
Easy to install and configure
Very fast and highly efficient
Expandable
Stable and sustainable
Guaranteed compatibility to minor versions
User-friendly and comfortable for developers
Integrates seamlessly with third-party applications
Speeds up the creation and maintenance of web applications
To put it simply, the Symfony consultant knows your project requirement deeply and ensures rapid development of your web solutions. To experience the true joy of web development, hire Symfony consultant on a full-time or part-time basis who are efficient in handling the most complex web solutions with remarkable ease and efficiency.
It is ideal to hire the services of a dedicated Symfony consultant as they will work towards professional delivery of qualitative solutions and makes sure to deliver the application in a cost-effective manner. Also, the attractive user interface will give the latest platforms in the web development application frameworks. You will be able to save the costs at every step of development because you are opting for the services of a Symfony consultant who will completely focus on your project, meet the deadlines effectively and also provide you unending support and maintenance.
You can visit our recent posts on Symfony at Brainvire's Article section to gain a better understanding and knowledge of this amazing framework and how it will help you to achieve business success in the long run. So, what are you waiting for? Contact us today for your Symfony Web Application Development needs or hire Symfony developers from Brainvire a leading symfony development company for symfony development services who will meet all your project requirements effectively…!