Businesses, these days, are adopting cut-edge mobile technologies in order to remain ahead of the tough competition. They are looking for better ways to improve their processes, eliminate unnecessary costs and enhance their overall business through mobile apps. The mobile app development services like iPhone or android app development services can help modern businesses to capture the attention of largest group of audience towards their brand. These are the best sources of promotion for a business in order to target the largest audience group available over iPhones these days.
iBeacons is the latest technology that is being adopted along with mobile apps by the enterprises in order to improve their business. This technology works on micro-location geo-fencing feature that allows user tracking within a certain distance. Apart from brand promotions and advertising, this technology is useful in several more ways for various businesses.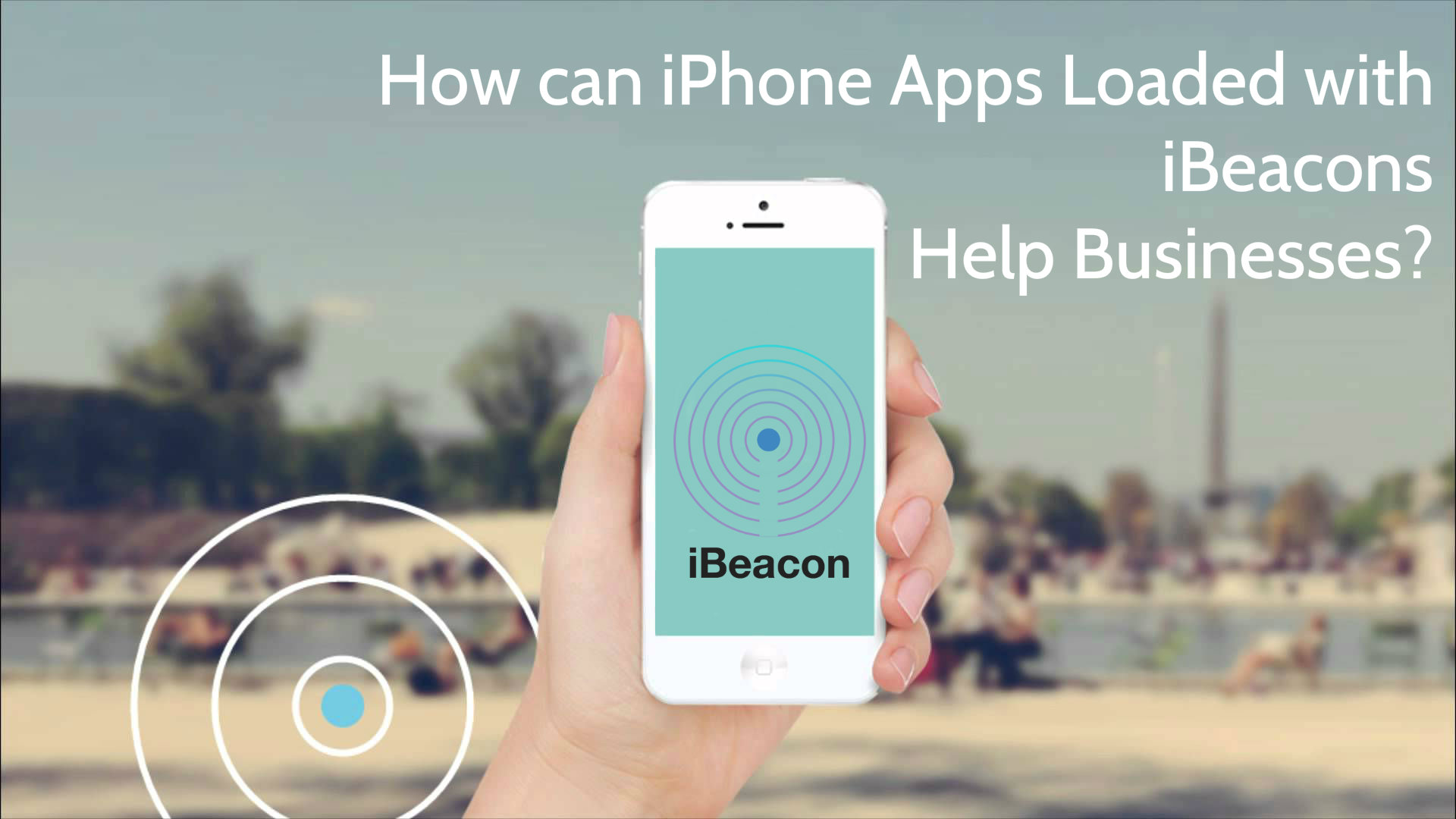 Following are a few ways in which various businesses can adopt for iBeacons with iPhone apps development for better profits.
Retail Business:
The retail businesses can embrace iBeacons technology for tracking the consumer behavior. They can analyze user statistics like product purchases, number of units purchased, budget spent and much more. With parameters like footfalls, the retail store owners can easily analyze the appropriate location to place the iBeacons so that they can send the notifications to the customers on their mobile phones about their products and special discounts prevailing on them. By sending rewards or credit points to the customers for buying from their physical store, retail store owners can significantly improve their business.
Restaurants and Hospitality Industry:
With iBeacons technology, hotels or restaurants can provide better hospitality services to their customers by sending greetings to them as they enter the premises. They can enable easy check-ins through iBeacons installed on the door of the rooms booked by their customers and also allow them for easy food ordering and menu customization right from their mobile phones. The customers can customize their menu right from their room or anywhere in the hotel and order it via apps using this technology rather than waiting for the call to connect through their local landline phones.
Travel & Transit Industry:
Travel agencies can enable their prospects to get personalized travel offers when they are at the airport, bus station or taxi parking locations. They can send flight or train time information to their customers through messages on their mobile phones through this technology. In the public transit regions, the travelers may get information about the nearby subways and help in planning their journey efficiently.
Apart from these things, businesses also leverage iBeacons for efficient management of their processes and workforce. This technology provides a better time saving and effortless way to communicate with people within particular distance. Hence, companies can employ this technology and send customized messages to the employees on their phones without having to follow time taking procedures for corporate announcements.
Undoubtedly, iBeacons are very useful for the businesses across various industry verticals. When leveraged with mobile or iPhone apps they can facilitate for business branding, felicitating customers, streamlining business processes and generating more revenue for the organizations. Hence, iPhone apps development with iBeacons can certainly be of great value for the businesses looking to improve their business with cut-edge technologies.
Contact Brainvire a leading iPhone App Development Company for iPhone App Development Services.