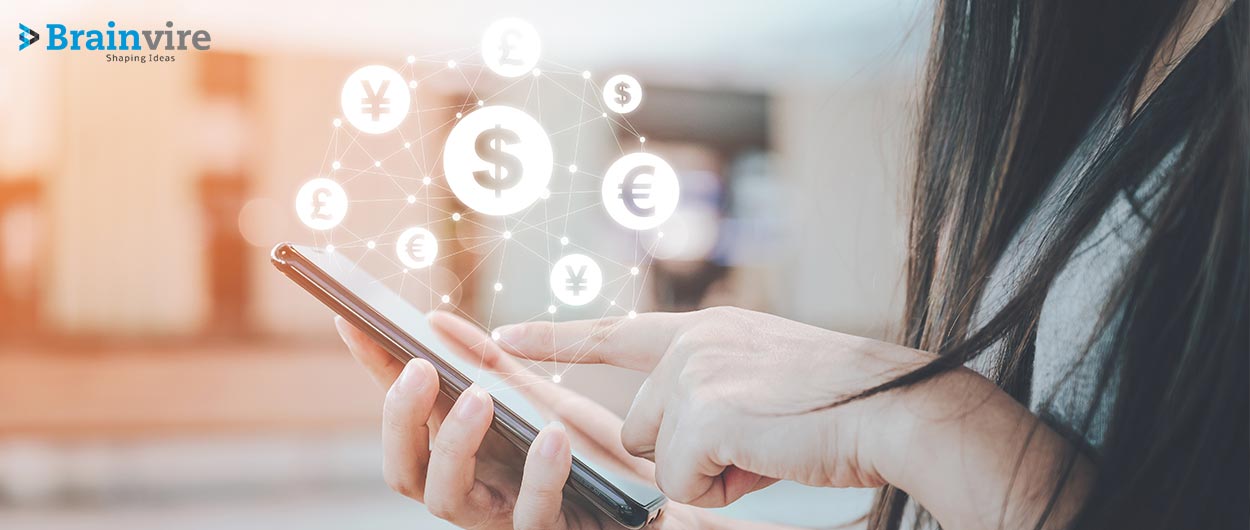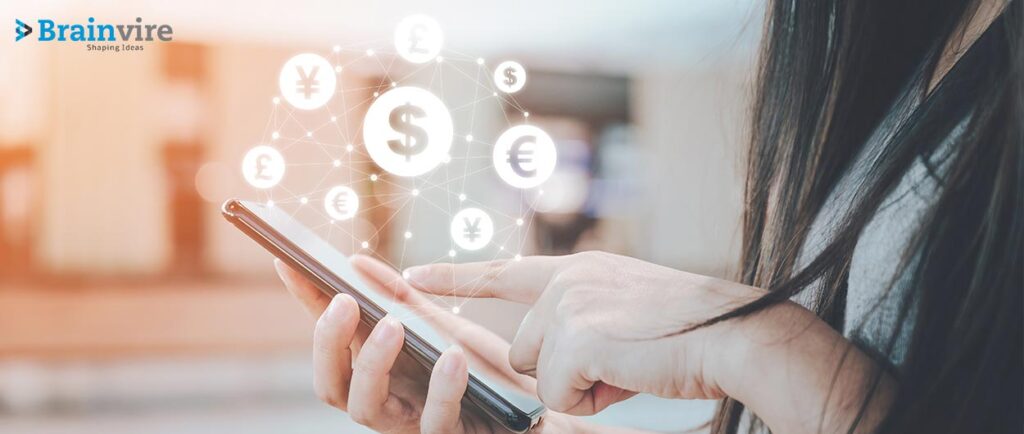 In this article, you'll learn:
How to get started with app monetization
The analysis of the chosen business model
How to develop a making money apps strategy that works for your app and its users
So let's get started!
This free guide is available to download from our website.
Introduction
Let us first congratulate you on deciding to build one of the best money-making apps!
We're sure your friends and family are all very impressed. But let's be realistic, if you're reading this article, you don't want everybody knowing about your idea before it is released.
You probably think that the best thing would be to have a successful money-making app. But wait! Before this is possible, you need to think about the monetization strategy that will work for your particular app.
It's no secret that thousands of apps pay on the market, competing for users' attention.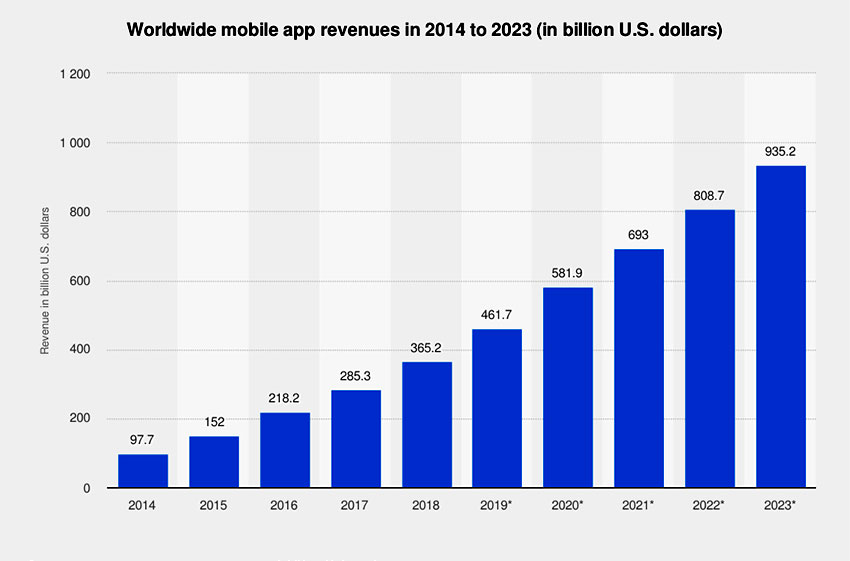 Market research shows that more than 1 million apps are downloaded each day. So with such stiff competition, how can you ensure that your app stands out from the crowd? One way to earn money is by monetizing your app correctly, ensuring that users are satisfied with what they're paying for. So how do you go about doing this?
First, you need to consider a few things: What features can we include in our app to make it unique and exciting? Who is our target audience? How much are users willing to pay for this app? This article will help you analyze your chosen business model and develop a monetization strategy that works for your specific application. Ready? Let's get started! 
#How to Make Money with Apps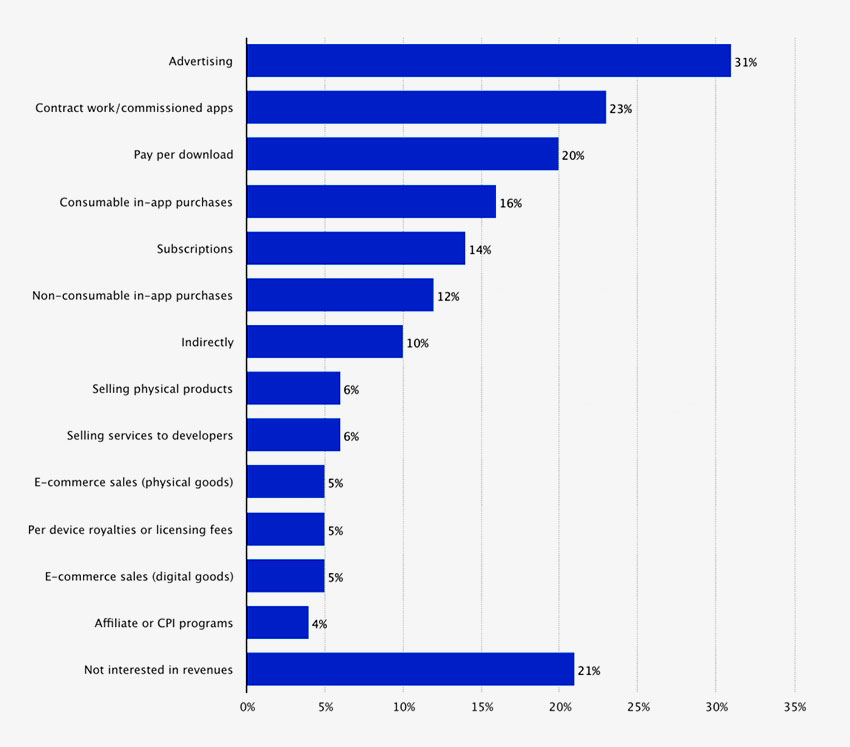 The first thing you need to think about when developing an app is how you will earn extra money by selling things on it. That means every app needs its income stream. This, of course, depends on the type of app, but there are several different options, including:
Monthly Subscription
Users pay a monthly subscription for access to your service. Generally speaking, mobile users hate subscriptions as they're afraid of being charged after a short free trial period, and let's face it: we all love to try out new apps. However, if the app is excellent and meets a need that users can't get anywhere else, they will be willing to sign up.
Premium Download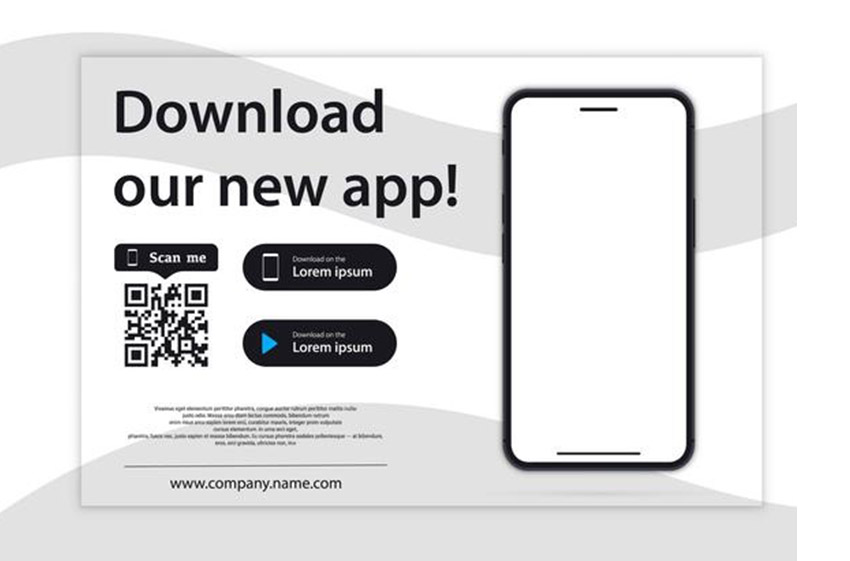 This model is based on users paying for your app before downloading it from the App Store or Google Play. Then, depending on the price, users can either download the app of a limited version or have a complete understanding that has all features unlocked.
In-App Purchases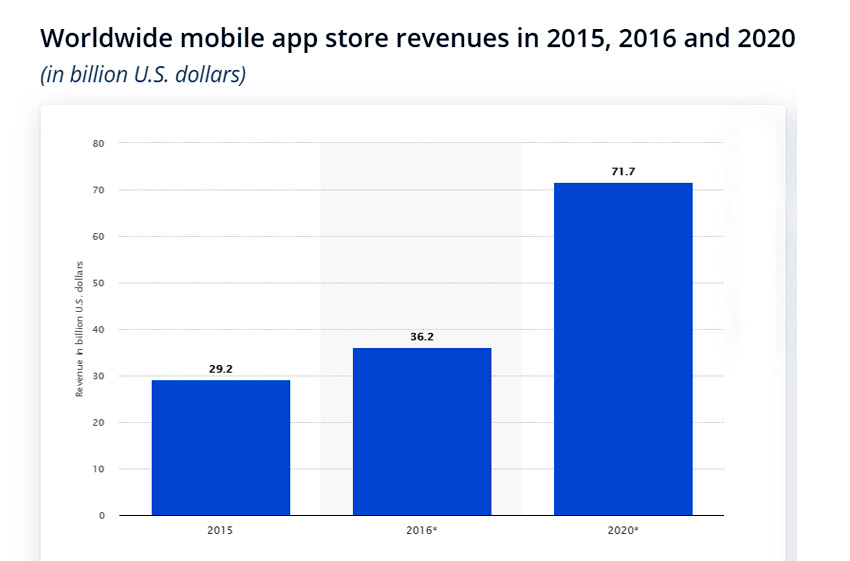 In-app purchases allow users to pay for in-game goods and services – i.e., coins, gems, tools, etc. If done right, this method can generate substantial income.
Advertising
This is the most popular way to monetize apps, as it doesn't involve your users parting with any of their hard-earned cash! With this model, revenue comes from displaying ad banners within the app. But, of course, developers have to balance showing too many ads and generate income by spamming users with banners.
A few other options are available to developers, including selling branded merchandise and creating a freemium model that offers cashback and basic features for free and advanced tools for a price. However, the latter option can be risky as it takes time to develop paid features – something that the business world doesn't always have!
#Analyzing your Business Model
To begin with, you must understand what business model is suitable for your app. Then, answering the following questions will help you to understand which type of monetization strategy suits your particular idea: 
Does our app act as a platform where users can create content or contribute in some way? 
If so, then an advertising-based model is probably best.
Is our app focused on entertainment?
If this is the case, then advertising could undoubtedly work well for you, especially considering that many users are spending more time engaging with interactive entertainment apps.
Does our app require regular updates to improve its functionality? 
Again, an in-app purchase or subscription model would be appropriate here.
What is the average time spent on our app per day? 
The longer a user spends on your app, the more likely they will purchase new tools or levels. In this case, an in-app purchase model would be most appropriate.
So what business models have worked for other developers? 
Let's take a look at some of the most popular options.
The Freemium Model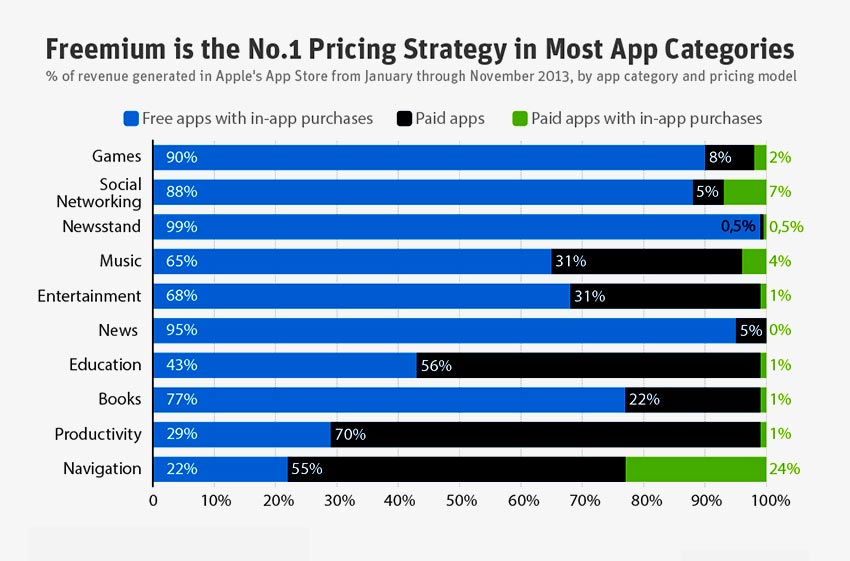 As previously mentioned, the freemium model offers basic functionality for free with advanced tools available to users who pay. This type of monetization can work well when you offer in-app purchases that enhance the app in some way (e.g., new features or levels) and aren't required by users to continue using the app.
Have you ever downloaded a game to your smartphone and found it so addictive that you don't want to stop playing? Well, there's a good chance that the developer has implemented some form of a freemium model as such apps can be highly profitable. For example, if an app is downloaded 20 times and ten users upgrade to get paid versions, you've already made a profit!
Paid Apps with In-App Purchases
This model allows users to download your app for free but offers in-app purchases to unlock additional functionality or tools. This type of monetization is often suited for games where users are offered new levels etc., after spending enough time playing games.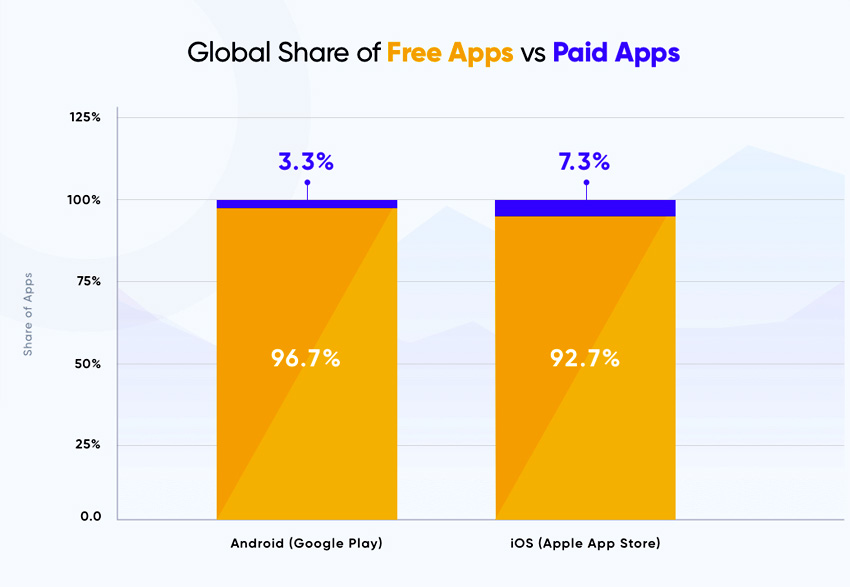 This type of monetization allows users to download your app free of charge and keep playing for as long as they like without having to pay a penny. However, if they want specific in-game tools or features such as additional lives or weapons, they can purchase them via an in-app purchase.
As you can see, many different types of business models can create income for developers. But what about the design of an app?
#App Design- The Key to Getting Downloads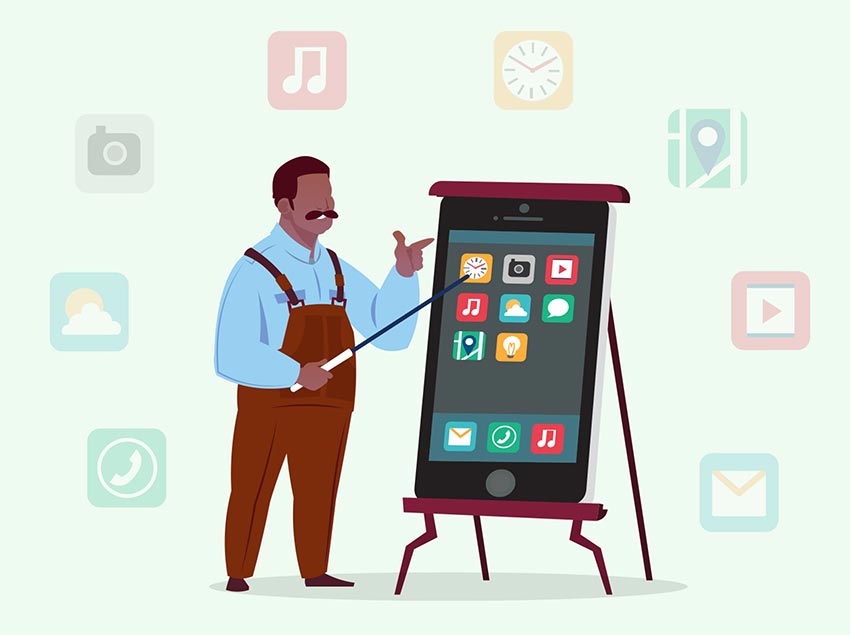 Users download free apps all the time, but if your app doesn't have an exemplary user interface, it will not convince them to part with their cash. So, design is just as important when you're trying to monetize an app.
You should follow some basic principles when designing your app, so it's easy to navigate for users. For example, the structure of your menus should be straightforward with minimal scrolling involved – this will cut down on user frustration being unable to find a feature they need.
You should also consider different user profiles when designing an app; in other words, you should make sure that your app is appropriate for its intended audience. For example, games are often suited to kids or adults – make it obvious which audience the game is aimed at with a clear description and appropriate images.
Remember, if a user downloads your app and is continuously frustrated by it, they're going to uninstall it in a heartbeat.
#The Monetization Process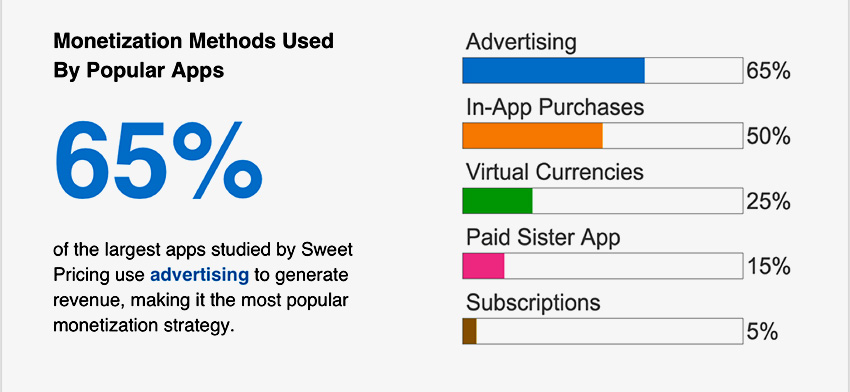 In-App Purchases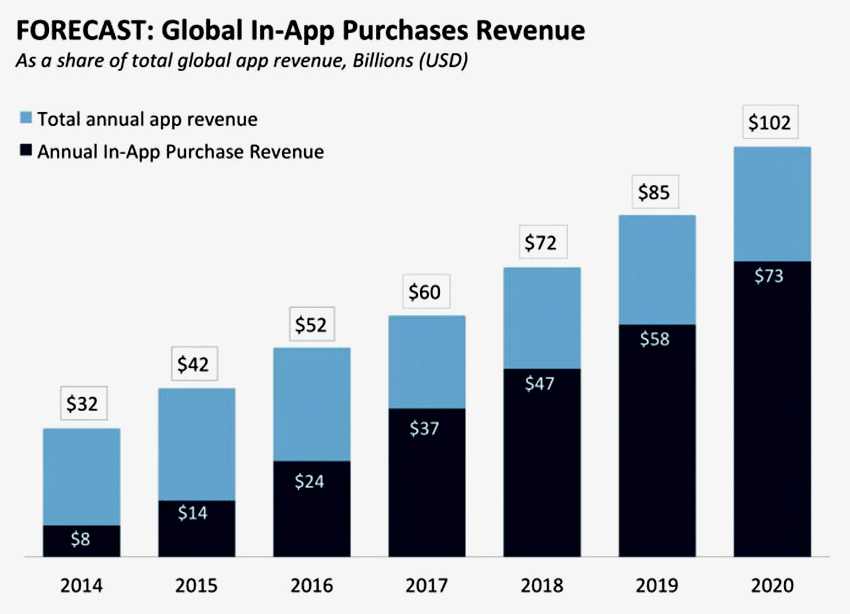 The most popular method for monetizing games is through in-app purchases, where users can purchase extra tools or features with real money. To implement this, you'll have to use the Google Play Billing Library or Apple's In-App Purchase API to add a "buy" button that provides the user with a secure checkout – this means that users will have to enter their details before making a purchase.
In-App Advertising 
Another form of monetization is through advertising, where you show adverts within your app to users after a particular time or when they perform a specific action. This is a popular option for apps with an online component to show different adverts to new and returning visitors.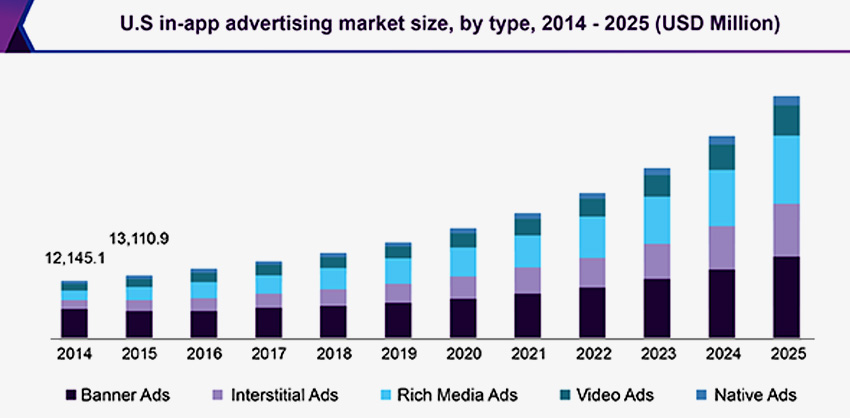 As the developer, there are some essential tasks that you have to complete to monetize your app successfully. To begin with, you'll need to make yourself aware of the different methods which can be used to monetize an app and understand the best options for your project. As mentioned, some models work better than others, so you need to consider factors such as what type of app it is and where it's being sold.
Looking for assistance on Mobile App Development?
Our experts would be happy to assist you.
Next, you'll have a series of tasks to complete actually to implement the business model and advertise your application:
Test and publish your app. Of course, you could use beta testers to find bugs or test that everything functions as intended, but generally, many developers rely on user feedback after publishing an app to the App Store/Google Play.
Google Opinion Rewards is a new app for Android users, released on Google Play. It's not currently available for iOS devices, but the app description says it will be coming soon. It helps in earning extra points, gift cards, etc.
Implement any necessary coding such as payment plans and in-app purchase buttons.
Promote your app before and after its publication to let users know the new features and functionality.
Add additional content such as updates and new levels once your app is live to encourage further user engagement and help you save money and retain them.
So, that's an overview of the monetization process of developing an app. It's a pretty straightforward method, but it can be challenging to know where to begin if you're just getting started.
Conclusion
We hope you got an answer to your question, How to Build a Mobile App That Makes Money. If not, feel free to get in touch with Brainvire Infotech, the best mobile application development company.
If this article was helpful and informative for you, please make sure you share it with others who might be looking for the same information.