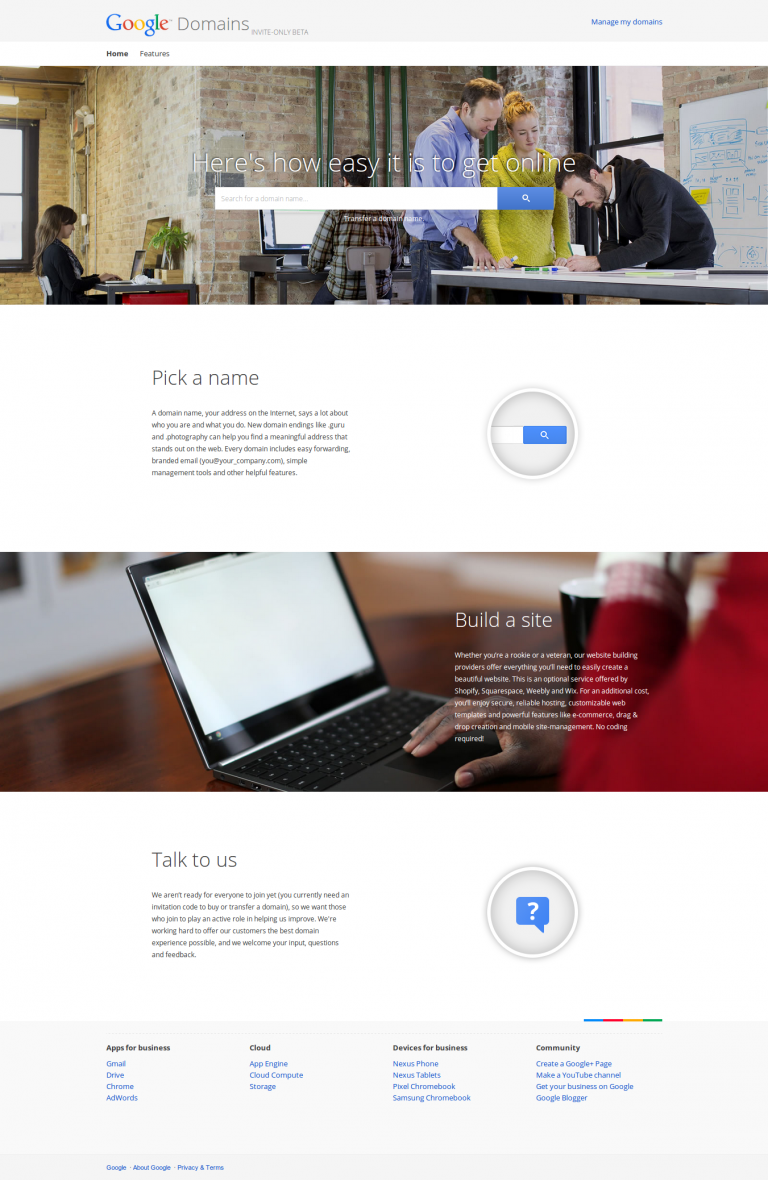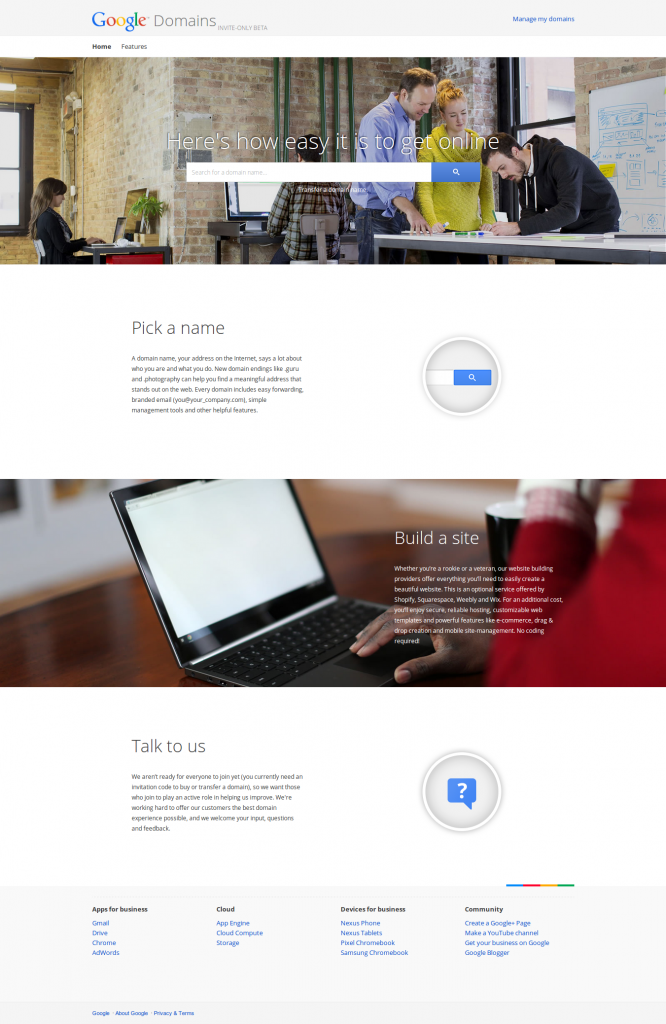 Google always surprise us by their search effect's usually, But here is Google new and most exciting Step as a "Domain Provider". We got a Notification from Matt cutts Google Plus account with heading of "Very Cool stuff !!" where he Shared and announcement from  Google Business as a "Starting to test Google Domains".  Google Business is working with some of the top website building providers like Shopify, Squarespace, Weebly, and Wix.com to make this thing happen.
We all know Google is everywhere !! Few Day's back Google improved Flight search in Google Search, After that Google Business was introduced where Google Maps, Google Plus page and other Google products are merged to make your business more visible and with great insights. Uptill now Google was involved  with local Governments to provide Free local domains like .in, .ca & .au etc which were Hostgator was domain and server provider and Google use to provide other google services like gmail accounts.
Google Products plus your Google Business can be a great boost for you. GB Team still building out all of the features, our goal is to make Google Domains more widely available soon. You can check out the first cut of what Google Business working on at www.google.com/domains.