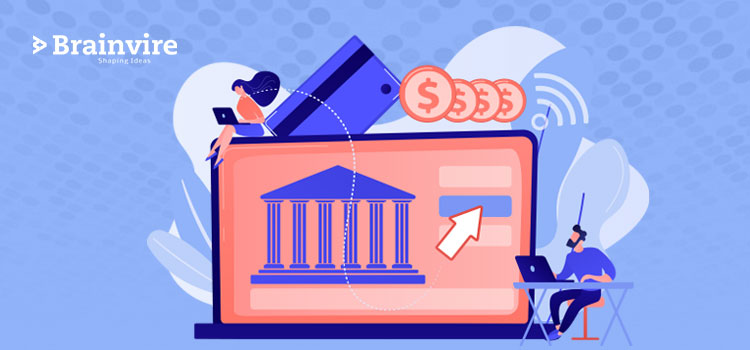 Is Covid-19 a major driver of digital transformation in the financial sector?
The sudden global outbreak of Covid-19 affected all sectors and industries at an unprecedented level. The finance industry has to keep track and make rapid decisions to address the impact of the pandemic such as the ongoing liquidity concerns, stock markets crashing, investors pulling out their own money, and off-cycle rate cuts by the central banks.
This is fueled by the shortage of staff due to the immediate adoption of work from home, lack of adopting proper digital technology, pressure on the existing infrastructure, and the need to undertake supply delivery models. Financial companies are striving to study these abrupt societal and economic challenges, to understand what their long-term influence would be, are trying to come up with innovative solutions that would be fair to themselves and their customers, using their expertise in the current turbulent operating environment.  
Below are the stats that show some major concerns with respect to the Covid-19.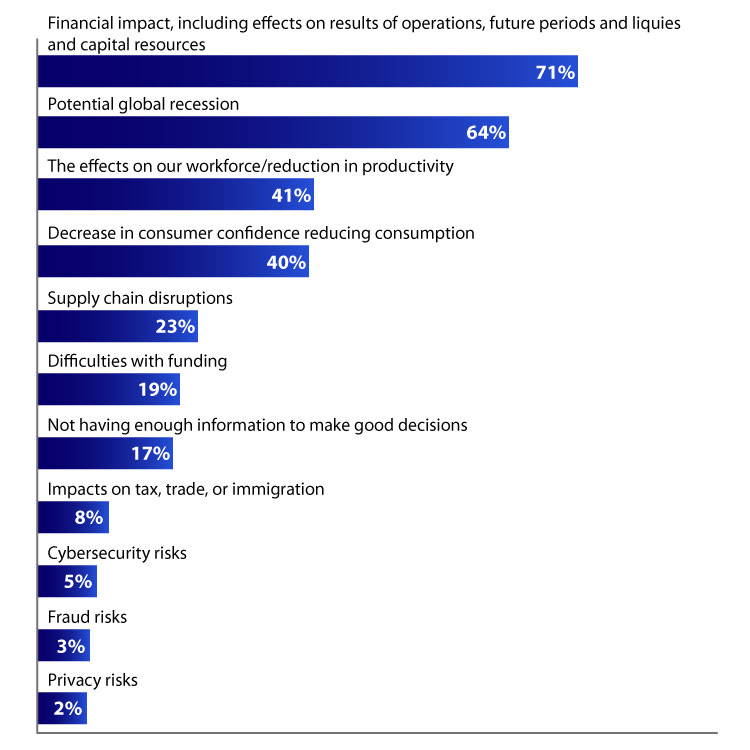 Banks
Credit Risk
During the pandemic, there has been a notable increase in loan and debt renegotiation requests, especially from SMEs. In order to adjust to the current situation and provide an unparalleled amount of liquidity to the market, banks will need to reconsider their approach to credit risk and credit scoring.
Digital Banking
During quarantine, customer-bank engagement started happening digitally. The biggest challenge now banks faced was to ensure that they are able to fulfill customers' needs with all of the basic services digitally, end-to-end which was not the case for many financial institutions pre-covid 19. You can read more about it in our blog.
Want to convert your idea into a successful app or website? Schedule your free call with our expert now.
Cyber Threats
The growing involvement of digital banking made financial institutions prone to cyber threats and fraud attempts which is compounded due to employees working remotely from home. 
Crisis Management
Because of the ambiguity and rapid expansion, banks have to improve and fasten their decision-making process and keep up with the new changes and acquire them swiftly.
Measures for the Banking Industry
Retain Digital Customers
A huge number of customers who were initially hesitant to connect digitally with their banks now see it as the only secure option in these trying times. On a more positive note, banks, particularly SMEs and retail, have a huge opportunity to retain and nurture digital customers beyond the crisis. Brainvire implemented digitized solutions for wealth management for IIFL and they have seen more than 1 million engagements.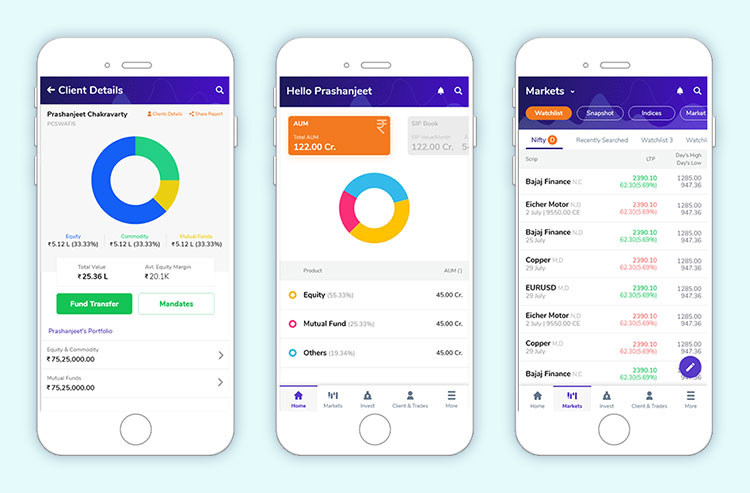 Revisit Cost-Cutting Strategy
If working from home has proven to be very productive and profitable for financial firms, they should consider keeping a significant bunch of their workers working from home indefinitely, even after the pandemic is passed. This would result in substantial cost savings for banks. 
Non-Banking Financial Companies
NBFCs would face major challenges on the asset quality and liquidity side. Small and medium-sized NBFCs are most vulnerable due to the disruption caused by the global outbreak. Large NBFCs on the other hand will be required to construct provisions in accordance with Ind AS, which allows provisions to be calculated on the basis of anticipated credit losses.
Measures
NBFCs should have highly functional and robust collection systems. They would need to compute provisions based on losses expected in the future years. Also, the provisions would be applied in the areas where the NBFCs have been lending.
Insurance Companies
Customers Filing Claims Outside the Policy
The coronavirus has caused financial hardship for policyholders, who are now hoping to be covered by their business interruption policy. Some policyholders are in serious financial trouble and are on the verge of bankruptcy. However, pandemics are not covered by business interruption insurance because they do not meet the criteria for physical property loss.
Measures
Customers should be told to meticulously document their losses. Although compensation for pandemic-related damages is currently not provided, there is always the possibility to change the norms.
Dealing with the looming threat of law
A very few companies who got their corona-related claims rejected have filed lawsuits against their insurers.

Measures
Handle policyholders with greater empathy. Try minimizing the insurance premiums or provide payment flexibility.
Contending with the new Remote Reality 
The majority of insurance firms operate in physical locations and depend on in-person sales and service. They are often used to having to print and scan and function with physical paperwork. These conventional ways of running an insurance company are not feasible during the pandemic. As both client and the insurer cannot step out of their houses. And everyone might not have the availability of printers and scanners at home.
Measures
An ideal solution in this situation would be to transform digitally. 

Insurance companies are recommended to adopt electronic forms, signatures, and document collection. There are several solutions for e-solution available in the market which can assist insurance companies' sales and claims processes digitize. It will enable insurers to monitor their customers' entire lifecycle through their customer's smartphones or computers. Not a single physical form or document is involved, and the customer is able to seamlessly glide through the process, from form filling to authentication to settlement.

With the involvement of smart technologies along with the right strategies and coping up with the new normal will be less complicated. As we explain in our latest edition of Brainvire's perspective .
Bottom Line
The financial sector has been faced with anomalous challenges since early last year and the conjecture is that the worst is yet to come. Banks and companies should work cautiously and look for opportunities to grow and bounce back in the future. They can work on strong risk management processes, robust collection policies, effective cost control measures, increased use of technology and automation would help entities in the financial services to pass through these testing times.
With time we'll know to what extent the financial industry addressed this crisis, determined their role in, and contributed to, mitigating the effects of the current and the future challenges related to Covid-19, but companies must act today.