In the present internet savvy world, buying has become an online activity as more and more people tend to buy products from online stores. Buying from online stores not only provides the convenience of shopping right from home but, also cuts down the efforts and costs of the buyers as they do not have travel to the store for buying and moreover, they can buy the products at a much lesser price than regular stores. Today, ecommerce development is flourishing by getting a good response from the people, but at the same time, the retail industry seems to be in danger as more and more buyers are willing to make purchases right from their devices. Hence, if a retail store wants to thrive in the present e-commerce world, it has to adopt the current trend and technology to stay in the competition.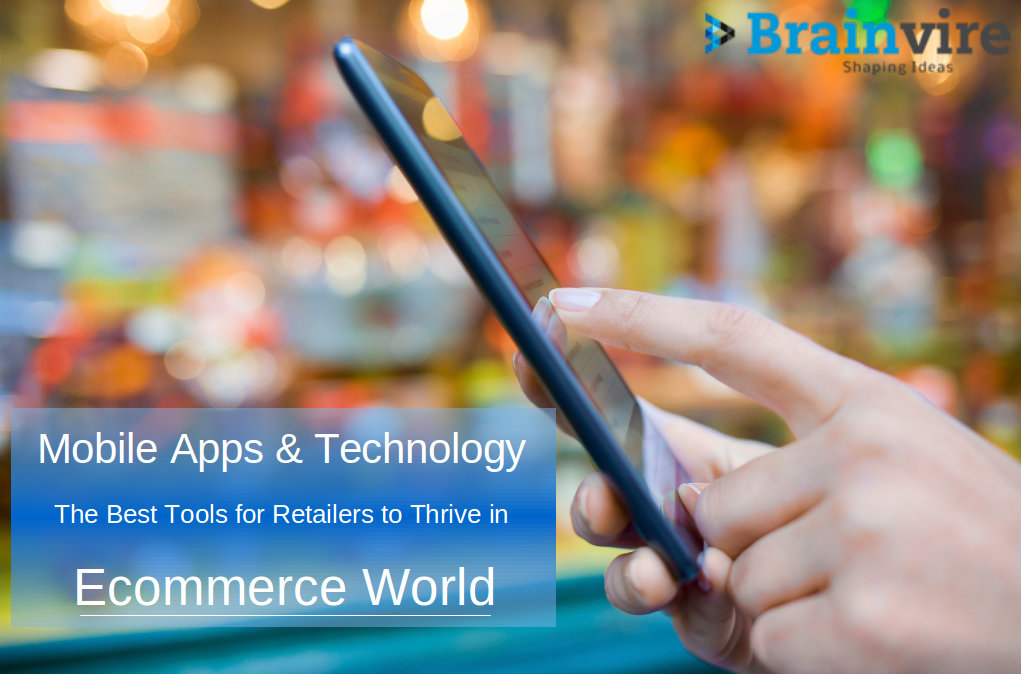 What better technology could be there in the present era than mobile technology? The mobile devices are everywhere and nearly 90% of the population today uses these devices, out of which nearly 60% make use of these devices for making online purchases. Hence, by targeting mobile platforms, retailers can definitely take an edge over competitive eCommerce stores. Mobile application development for the retail industry can be a boon in a number of ways.
Now, let us have a look at what are the benefits a retail store can derive through mobile technology or mobile application development services.
The smartphone is a powerful tool to get a transformation in any sector. Similar is the case here. If the retail industry wants to catch on the trend and thrive in the existing competition posed by online stores, it has to embrace mobile technology for the best outcomes.
Mobile Applications for Improved Customer Experience:
Any retail business that wants to promote its brand identity among the largest group of mobile users should opt for mobile application development. Through mobile apps, one can easily cater to the requirements of the users through their personalized devices offering them the ease of getting what they are looking for and that too very conveniently. Mobile apps designed with user-friendly design techniques can offer amazing user experience thereby impressing customers to come back again and again for shopping to the app. Hence, mobile application or iphone app development services or android app development services for the retail industry can definitely weave out major benefits through better customer attraction and retention.
Offering Location Based Services:
One of the basic challenges for a retailer is to get customers to his store. This is exactly where the location-based services can be of help. Through mobile technology, you can invite customers to visit your store as they are in the vicinity of your store. As soon as the customer passes through or comes in the region near the store, he/she gets a message in his/her mobile phone displaying about the offers in your store. The chances for customers going for redeeming the offers they get on the spot are likely more than those who go for purchase after receiving general promotional emails in their phone. You can Opt for ecommerce SEO services from a reputed Company to provide yourself an edge from your competitor.
Be Available 24 X 7:
Through mobile apps, one can present their services always available to the customers irrespective of time or place. One can instantly be in touch with their target audience and hence, can deliver better and reliable services for better customer satisfaction. The main point here is that you are right there when your customer needs you and hence, in this way you can get the majority of traffic to your store and thereby get better profits to edge out the competition.
Hence, mobile application development for the retail industry is a major boon that every retailer today is tending to adapt in order to thrive in the present e-commerce crazy world.
Contact Brainvire a leading Ecommerce development company for customizing ecommerce app development.