When it comes to running a retail store, having a point-of-sale system is a must. A POS system may considerably ease regular company operations and can even be revenue-generating in certain situations.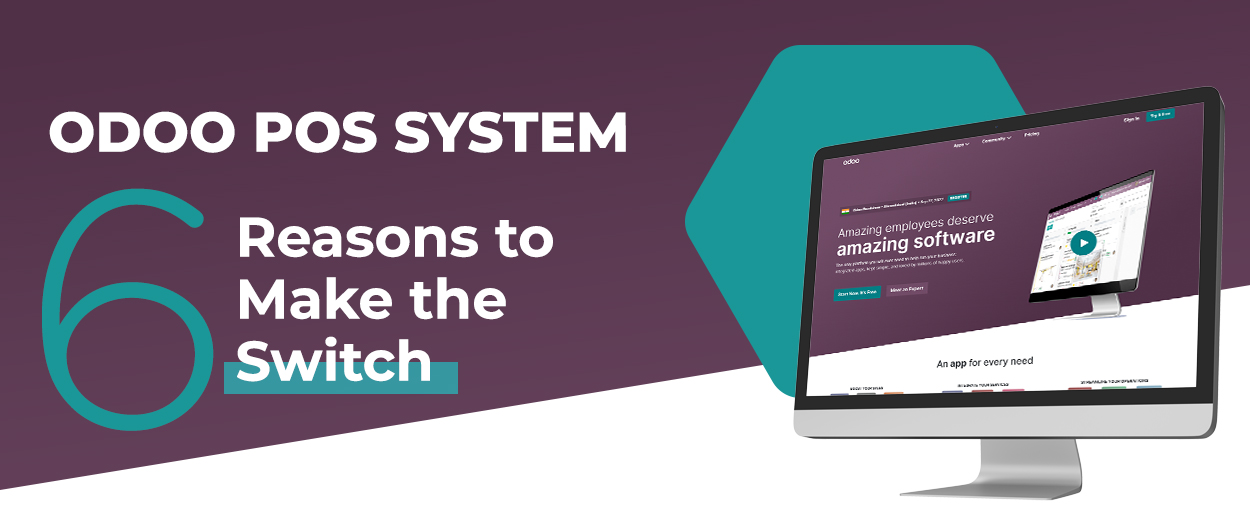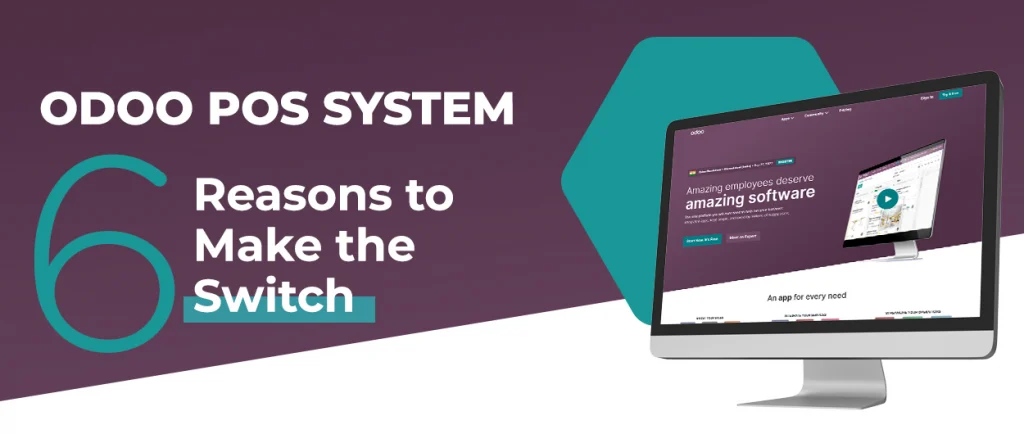 A point-of-sale system, or POS for short, is a mix of computer software and hardware designed to streamline and improve the efficiency of retail transactions. Hardware and software work together to form a POS system. The application collects and organizes data for your shop.
Learning the definition of a point-of-sale system is helpful, but knowing how it may improve your company is essential. Purchasing a point-of-sale system can boost your business in several ways. If you own a retail establishment, consider these points in favor of installing an Odoo point-of-sale system.
POS System
It is at the time of payment for the products or services rendered that sales tax becomes due; this is known as the "Point of Sale" (POS) or "Point of Purchase" (POP), as retailers refer to it. In addition, the POS system allows you to accept payments from consumers and monitor sales.
Why should you use Odoo for it?
More critically, a POS system can be used online and offline. For example, a product's tax or discount is computed and recorded automatically, and all orders are recorded in a database.
Point-of-sale (POS) systems used to be offline and not very useful. However, technological innovations have made it possible to use POS systems hosted on the cloud.
Benefits Of Odoo:
Customization
Open-Source
Flexible & Responsive
Consider these six benefits of implementing an Odoo POS system:
All-In-One POS Saves Time And Money
Point-of-Sale (POS) systems that provide everything a business needs in a single, convenient location are known as "All-in-One" or "One-Stop" POS systems. This POS equipment is quick, dependable, and fully functional.
All-in-one point-of-sale (POS) systems are convenient and economical since they include just the components that a given enterprise needs. In addition, the ergonomic layout is perfect for a local enterprise.
Now that you have a conceptualization of POS, we can move on to the next crucial aspect of Odoo.
Easy Sales Tax And Accounting
Some point-of-sale systems even compute your sales tax for you depending on the precise quantity of merchandise sold!
In most situations, point-of-sale software also has built-in accounting modules like a general ledger, accounts payable, and accounts receivable.
Management of Resources:
Accounting Software & Point-of-Sale Systems eliminate the need for "off-the-cuff" transactions. Alternatively, you should have a much more precise method of handling it. For example, you'll have a complete picture of who owes you money and when they owe it to you.
Also under your control, as a company owner, are interest rates and payment schedules. Therefore, there could be no more cash shortages or breaks in the accounts receivable and payable.
Managing Inventory
Supply chain management is crucial for every point-of-sale company. A point-of-sale (POS) system's primary function is to track inventory, both on-hand and sold, to provide accurate stock totals. In addition, these databases provide serial number tracking for each product and version.
Know how Brainvire, an Odoo Gold Partner, renders the benefits of a highly integrated system.
When done digitally, inventory management may be a nightmare in terms of cost, time, and stress. Numerous items are available in a wide range of customizations, including but not limited to size, color, taste, and volume. By keeping close tabs on sales and purchases, you can easily estimate how much of each product is in hand at any given time. Products may be sorted under various categories, including name, brand, supplier, supplier code, stock keeping unit (SKU), and color.
Odoo POS provides a wide variety of applications for just this purpose. Plus, Odoo allows you to verify the stocks twice as easily.
If that isn't enough, you may also manage the product catalog and alter inventories by doing inventory counts or coordinating collections for an online shop.
CRM: Managing Relationships With Customers
Using a CRM system, you can see when and what a client has purchased in the past. This information will help you provide superior marketing, communication, and customer service to each and every one of your clients.
Brainvire provides a variety of customer relationship management (CRM) options to choose from. Additionally, they might be used to comprehend the clientele better.
These are just a few cutting-edge additions to Odoo POS that can help your company flourish. Further, Odoo applications will take your POS to new heights, making Odoo the greatest option.
Constant Data Availability
Retail point-of-sale (POS) systems can be hosted in the cloud or deployed on a local server. On-premises POS systems, however, face several threats, including the possibility of inaccuracy, loss of data, and problems with inventory monitoring. Odoo POS is a cloud-based POS system that allows you to access your data securely from any location.
With Odoo POS, you can review your data anywhere and anytime by signing in to your administrator account. Despite being away from the office, you can still keep tabs on what is happening inside the walls of your organization. Furthermore, your information is safer against artificial and environmental hazards. You can keep an eye on things and make decisions without physically being at the business.
Exceptional Business Structure
Some businesses find that implementing a point-of-sale system helps them become more structured. It's possible that if you and your employees are better able to share information and work together, your company's productivity might increase.
There are a lot of options available in point-of-sale systems. The sales, stock, clients, vendors, etc., must all be managed well. These features all being inside the same application mean that your business needs just one system to run well.
When a chain of shops is linked together via a network, everyone in the system has access to the same data, and there is less chance of a mistake during transmission. Therefore, it is highly likely that by minimizing these mistakes, the business would be able to boost output and revenue.
This makes it easier to track your company's progress over time, whether over the course of a quarter or longer. In addition, understanding your development can help you plan for your company's future more effectively.
Wrapping Up
Odoo Point-of-Sale is an easy-to-use, trustworthy, and convenient solution. The only thing limiting its potential is the owner's imagination and skills. Further, its extensions allow you to broaden the scope of POS, making it the superior option.
Forget the long lines of irate customers waiting as cashiers manually input their information for each transaction. Instead, quicken your pace of work using a point-of-sale system.
Furthermore, you'll have the option of using mobile and portable gadgets as you see fit. They allow you to track activity in every business section without requiring consumers to visit the cashier at every turn.