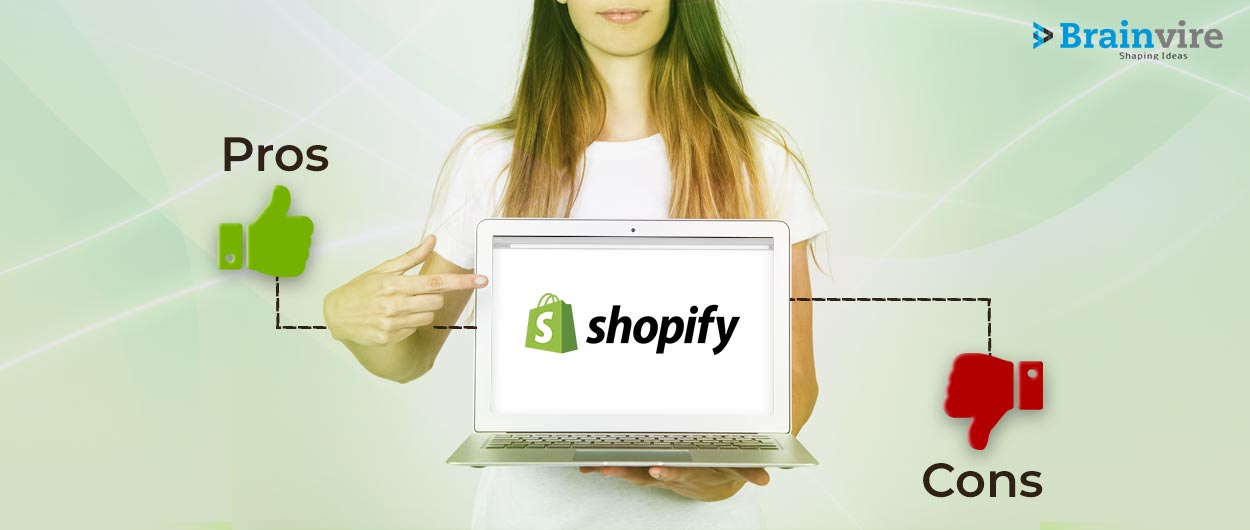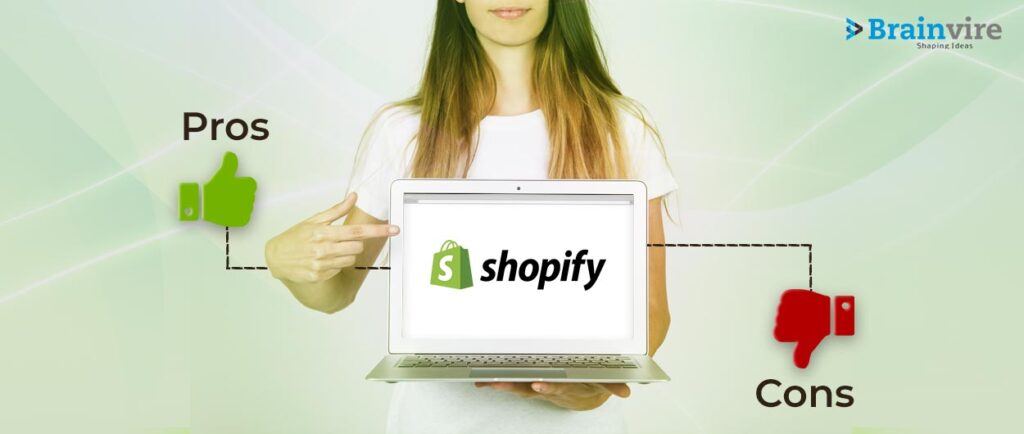 Many business owners wonder whether or not they should employ an ecommerce platform to help them sell digital their products. However, with so many choices on the market, it can be Challenging to determine website development ecommerce process to find solution of your retail ecommerce.
Even more important is deciding between a hosted platform like Shopify and a Sel-Hosting Platform like Magento. When analyzing the pros and cons of each ecommerce platform, few compare to Shopify.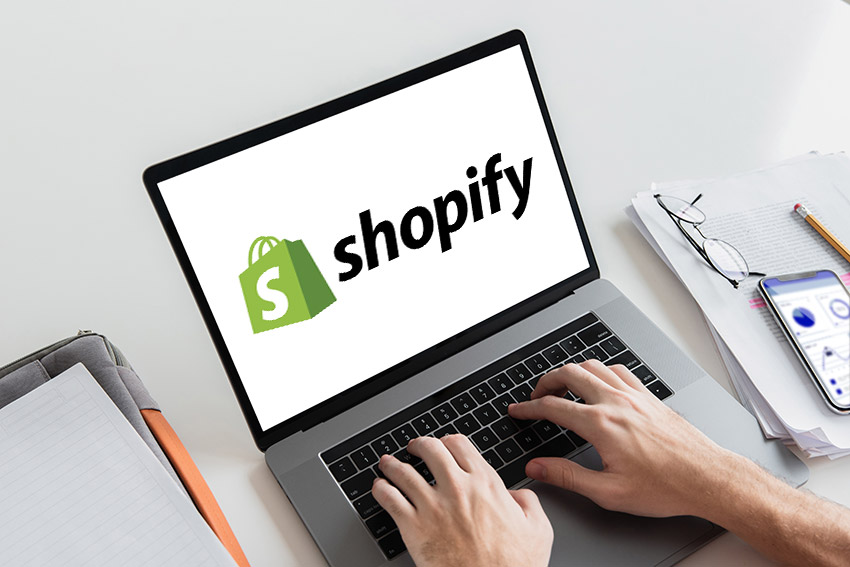 Introduction to the Shopify as a Best Retail Ecommerce Solution
Shopify is an ecommerce platform that has recently become very popular. With the advent of Shopify Payments, Shopify has made it easy for anyone to sell products online without any experience or coding knowledge. Shopify offers retail businesses an all in one solution with mobile point of sales, Shopify Payments, Shopify POS, Shopify Website builder and data analytics.
It is beginner friendly both as a website builder and ecommerce platform. Their templates are pixel perfect. They allow you to manage your customers using Shopify customer relationship manager (CRM).  Also, One of the biggest concerns with online retailers is online security. In addition, Shopify offers tools to help you boost your sales – abandoned cart recovery, promotions, discount codes – as well as many other services such as Shopify POS. 
There are numerous benefits to choosing a managed ecommerce platform, and Shopify is one of the best solutions on the market. Although there are disadvantages, most online retail owners will find that these drawbacks won't interfere with their businesses.
In this article, we'll discuss some Shopify pros and cons and compare it to other Shopify alternatives and ecommerce platforms.
Want to convert your idea into a successful app or website? Schedule your free call with our expert now.
What are the Pros of Shopify?
Apps: Shopify features an app gallery where third-party developers showcase innovative ecommerce apps designed to expand existing stores' functionality or offer tools for developing sites. There are a wide variety of Shopify apps available in the store, and they cover a range of tasks from marketing to site management.
[ Also Read: How‌ ‌Online‌ ‌Shopping‌ ‌is‌ ‌Modifying‌ ‌the‌ ‌Customer‌ ‌Behavior‌]
For example, an app can help with product research by identifying trends and brands within a user's niche, an app that offers tips for engaging social media users, and apps that make it possible to track inventory and compare prices with competitors. This is just one example of how apps can expand the functionality of a Shopify store.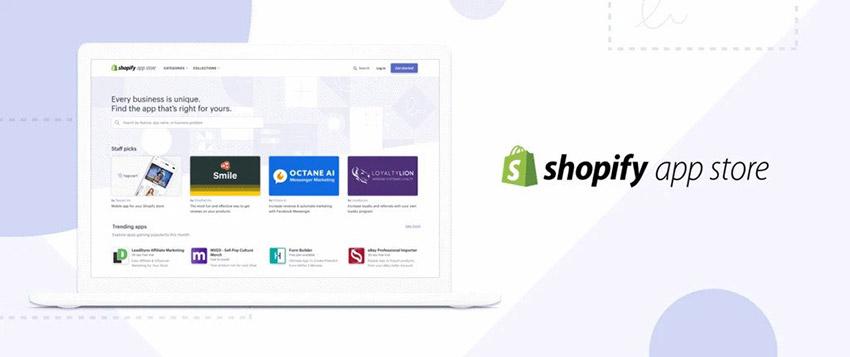 One of the biggest draws to Shopify is its 14 day free trial, meaning you can try before you buy. If this sounds like something that might be for your business, then definitely take advantage of the 14 days to get a solid feel for the platform, see how it handles sales and orders, and if you like it.
Flexibility: Another advantage that makes people choose Shopify over other ecommerce solutions is that it offers flexibility regarding  Shopify themes, products, Shopify payment options, and shipping rates. Users can customize their stores to fit their personal needs, which is essential to make them stand out more in a crowded market.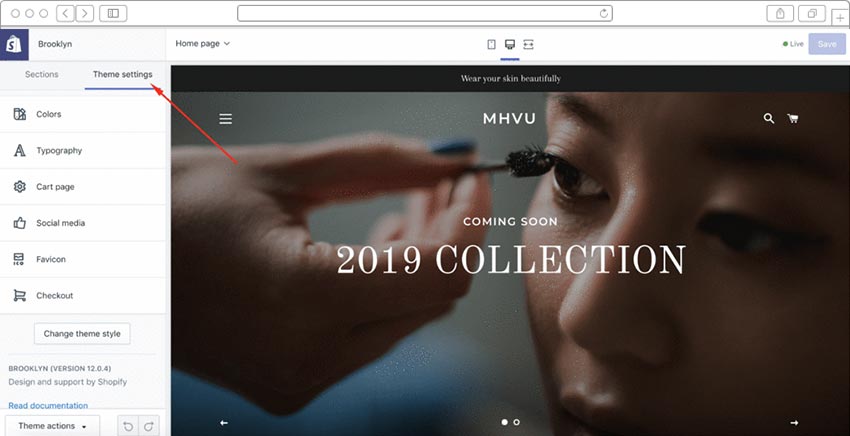 Encrypted payment technology: Shopify offers an encrypted payment technology so your transactions are safe. It also offers Shopify Payments which is really quick to set up and very easy to use. Shopify Payments accepts any credit card including American Express, Visa, Mastercard and Discover. Shopify payments have no setup fees or monthly fees associated with it (unlike PayPal).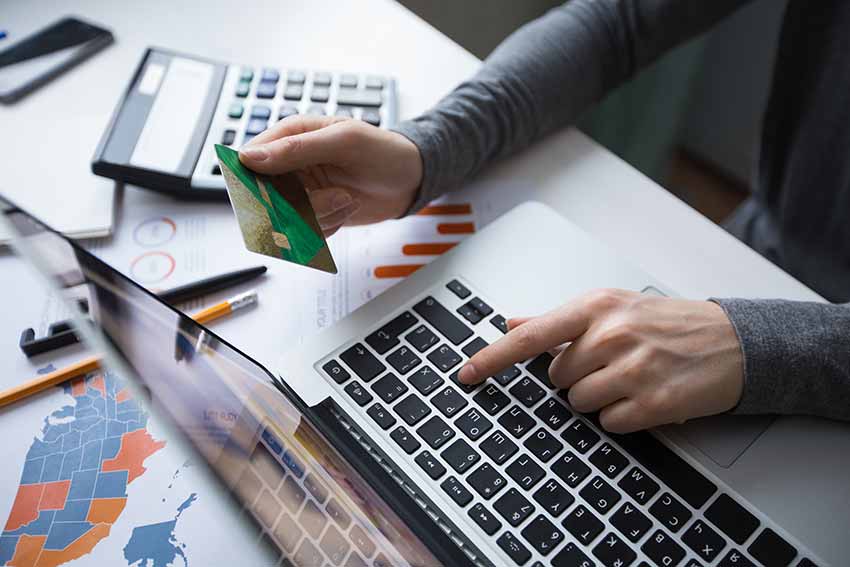 Flexible Shipping Options: Since, basic Shopify is a hosted platform, anyone can use its shipping options regardless of their experience with ecommerce. In addition to the Shopify Shipping app, you can also take advantage of services from FedEx and UPS.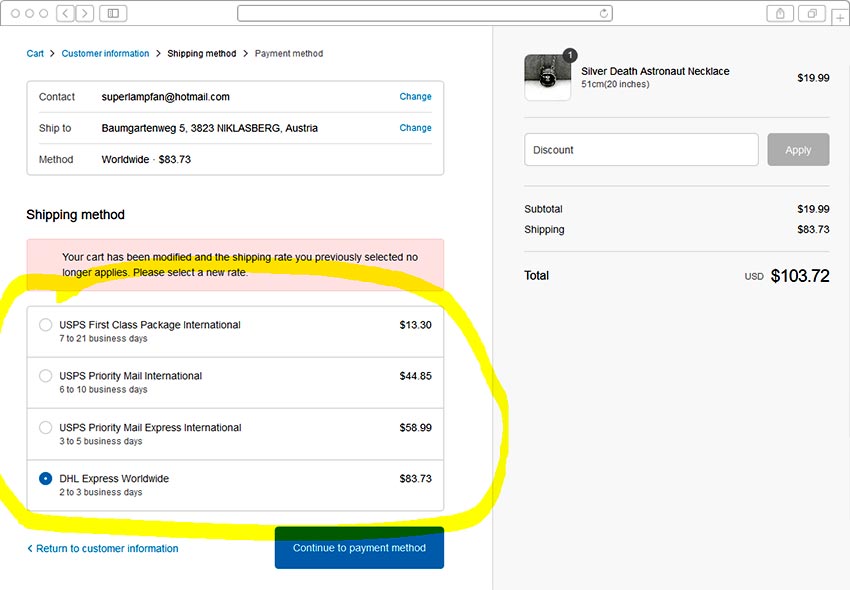 No charge for Shopify POS: Shopify comes with Shopify POS which is free and works great! Shopify has a point of sales system that integrates with Shopify website platform, Shopify Mobile App and the Shopify POS System. Shopify POS has an easy checkout process and its app downloads directly to your iphone or android device (optional).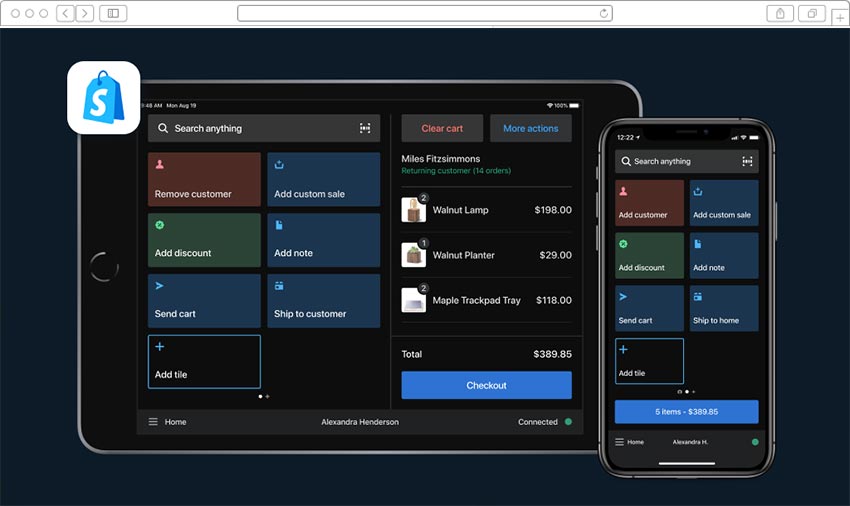 24/7 Customer Support: Shopify customers can reach Shopify support team around the clock through live chat, email, and telephone. The company claims that they always have at least two people working out of their US office to provide top-notch customer support.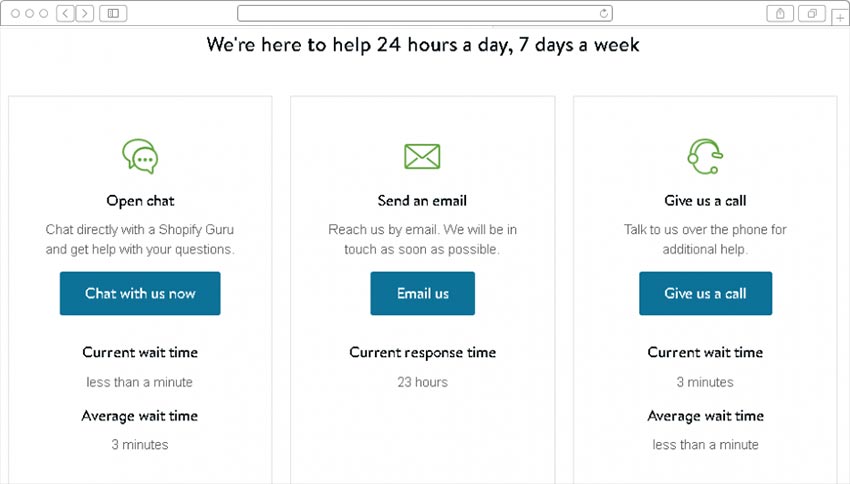 Inventory Management: With Shopify, all of your inventory management is done through the app. You'll never have to worry about uploading products or working with spreadsheets again.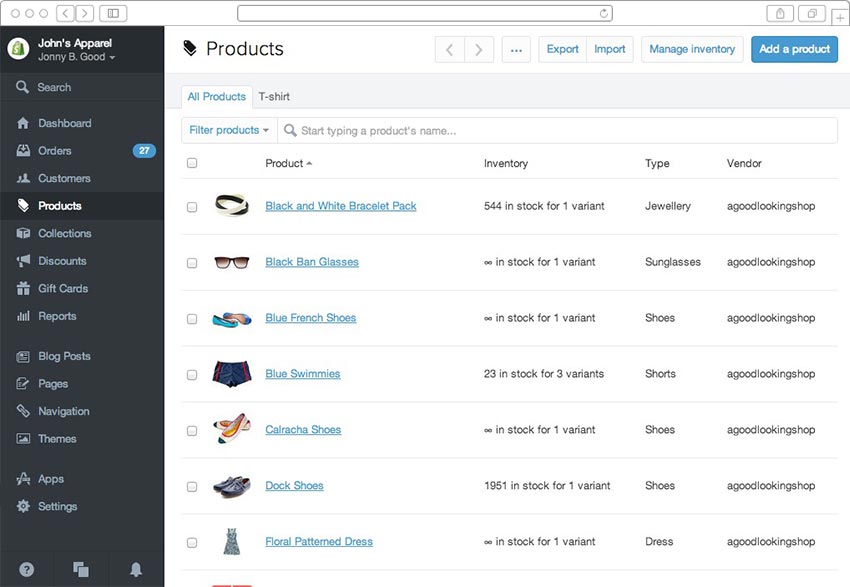 Security: The Shopify ecommerce platform offers two-factor authentication, dedicated IP addresses, and SSL certificates so that you can shop safely online.
Well-Designed Templates: Shopify has one of the best template selections around. With professional themes and customizable options, you'll be able to create a unique website for your business.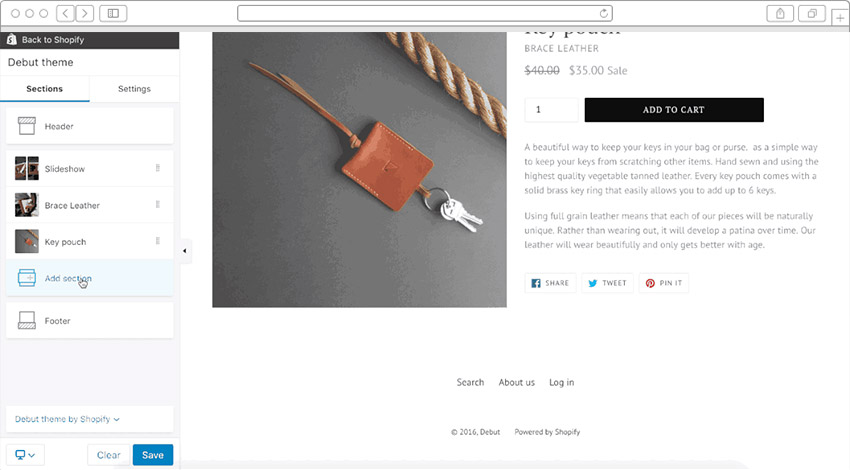 International: Shopify is catered towards international clientele, and because it's web-based, it can be used in any country regardless of location. There is no additional transaction fee or additional fee for sites that receive orders from outside of a user's home country, making the shopping experience more convenient for users worldwide.

Shopify Plus: Shopify has recently introduced Shopify plus which is an enhanced, elite version of Shopify for large businesses. Shopify plus is Shopify's attempt at trying to capture enterprise clients.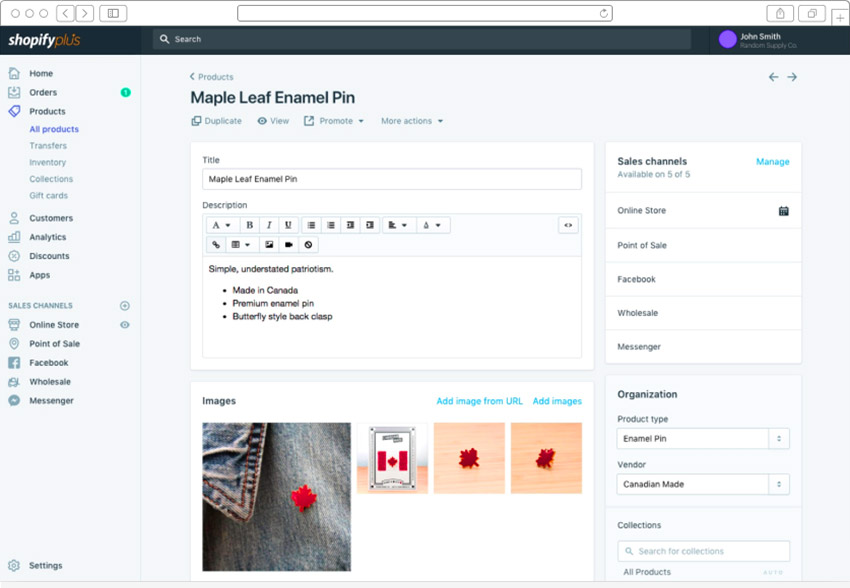 Marketing: Shopify allows users to create a blog post on their store, which can share information about events, including links to other websites, and provide general updates for followers. In addition, Shopify offers a range of integrations through apps that integrate social media platforms like Facebook and Pinterest to give additional exposure to stores.
Shopify Marketing Tools: It also offers Shopify Marketing tools for Shopify store owners. Shopify has a social media marketing tool. Shopify retargeting is good at targeting specific audiences who have shown interest in your products or similar products on your website.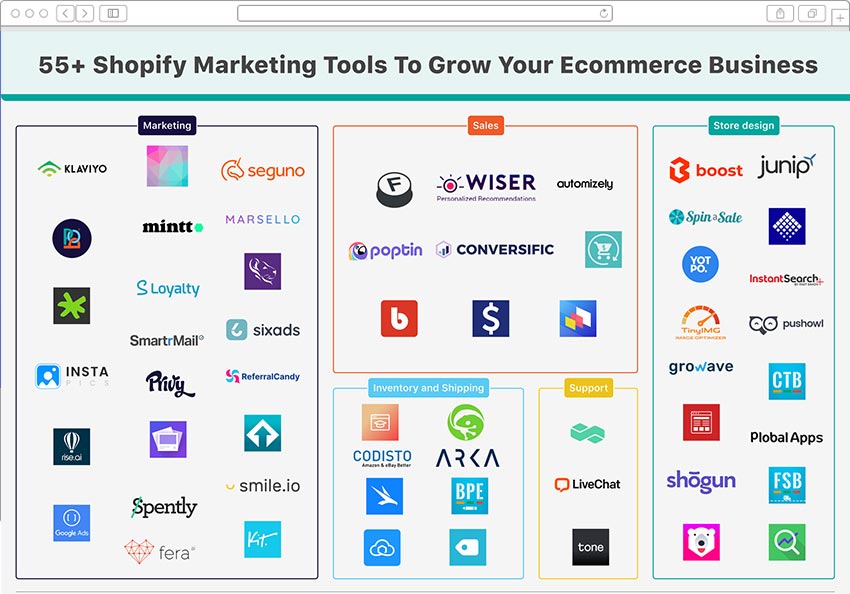 SEO: Search Engine Optimization is an essential aspect of running a successful ecommerce store, particularly when getting the most visibility possible in organic search results. Shopify is one of the few platforms that offers tools for improving site rankings in Google and other search engines.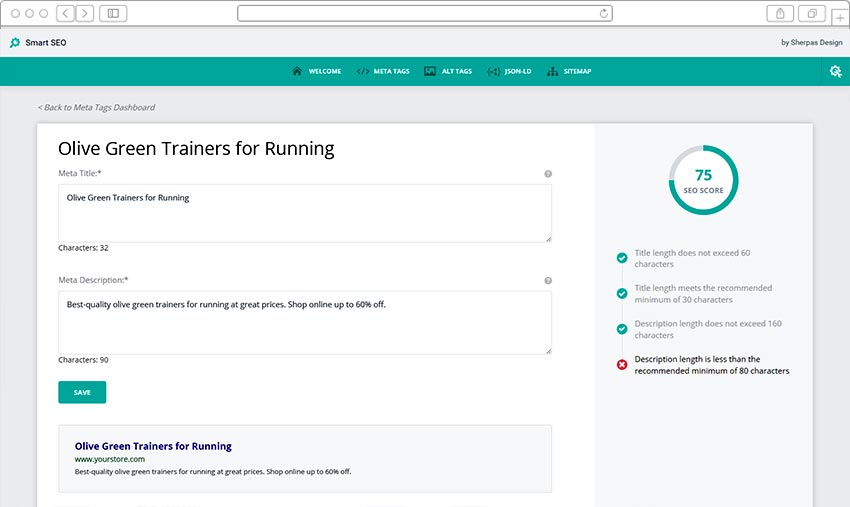 Ease of Use: Shopify's critical advantage over its competitors is its ease for first-time users to set up and maintain their sites without any coding experience. Shopify requires no coding and allows users to design websites with drag and drop elements onto a page rather than typing in code.
Social Media Marketing: One of the most critical aspects of selling online is generating traffic for a website. With Shopify, users are given access to over 100 apps that can help them market their store and reach audiences on social media platforms like Facebook and Twitter. 
Best Value: Last but not least, Shopify provides the best value for small businesses with a low cost of entry and no ongoing monthly fees. Compared to other ecommerce solutions, Shopify's pricing is very affordable since they charge as per transaction fees when users sell something on their site.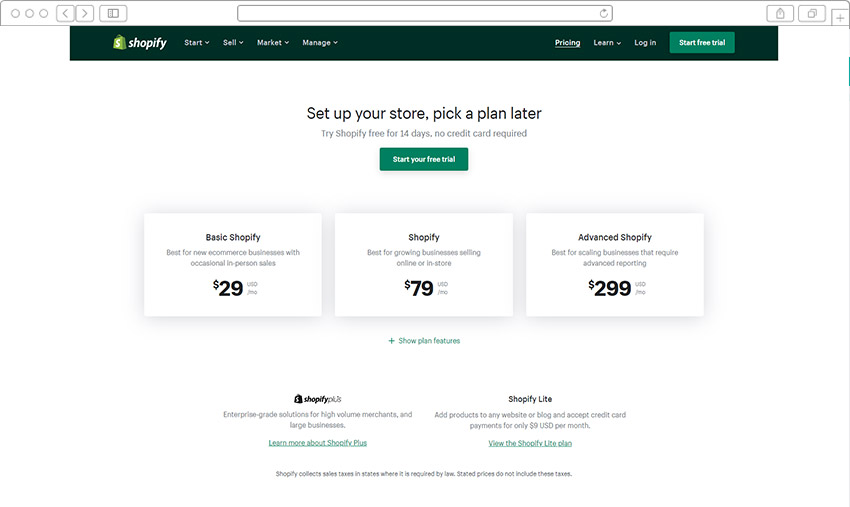 What are the 10 Cons of Shopify?
Unfortunately, compared to other ecommerce solutions, Shopify places a limit on the number of products users want to sell in their stores before they have to upgrade. This is problematic for businesses that want to expand and grow quickly, since it could eventually lead to Shopify being a more expensive option in the long run even though a user initially started with a lower package plan.
No Customization: While Shopify makes it easy to set up a website, users have no customization options to create a unique design. All Shopify stores have a similar look and feel, making it harder for them to stand out against competitors.
No Visual Design Tool: Another downside of using Shopify is that users have no visual design tool to create a customized theme. This means that users have to rely on third party tools to edit and modify their store's layout, which can be time-consuming.
Constraints on Custom App Development: Shopify App Store is one of its best features, but it also has limitations. When you develop an app in-house, you can design it to work exactly how your business needs it. However, since all apps are hosted through the Shopify cloud, you'll have to work with Shopify's constraints.
No HTML or CMS Access: Another drawback of using a hosted platform is that you won't access the code. This can be limiting because it means you'll always have to go through the Shopify dashboard when adding elements to your site.
[Also Read: Top 7 facts that confirm the importance of Affiliate Marketing in Shaping eCommerce]
Limited Control Over Tabs and Back-End: One disadvantage to using Shopify is that you're limited to eight tabs on your backend. This can be an issue for advanced users who want complete control over their websites.
No Custom URL: Another downside with Shopify is that users cannot change their website's URL, which can be problematic for rebranding stores or having a more meaningful web address. Once a store is set up, there is no way to edit this information, and it becomes part of their brand's online presence.
Mobile Responsiveness: Finally, another problem with the website is that it is not mobile responsive and does not provide users with a mobile-friendly website. This means that small and medium-sized businesses will not easily access their Shopify accounts or check sales reports from a smartphone, creating issues for those who use Shopify platforms as their primary way of conducting business online.
Customer service can be very slow or unresponsive: Shopify store owners have reported long wait times when trying to contact Shopify support.  
Unsuitable for new ecommerce businesses: Yet another downside with Shopify is that the platform caters to smaller ecommerce businesses, which means that there are limited features for new users to take advantage of. Some of Shopify's more advanced tools cost money on top of a user's monthly subscription fees.
Shopify Pricing isn't Cost-Effective: Shopify's store owners depend primarily on the add-on features that advanced Shopify plans and offers. For advanced Shopify plans and built-in tools, customers need to pay a high Shopify pricing because the free version only gives the basic features. Shopify Plan, like all hosted sites, will eventually become more costly than a self-hosted store. Furthermore, self-hosted stores have lower development costs on the instance.
6 Top Pros of Self-Hosted Ecommerce Platforms.
More Freedom with Design and Functionality: With a self hosted ecommerce platform, you have more freedom over the design and functionality of your website. In addition, you can use a variety of popular ecommerce plugins to add the features you need.
More Control Over Server Resources: With the self-hosted solution Magento, you'll always have complete control over all server resources. This means there's no worrying about downtime.
Better Customer Data Accessibility: With self-hosted ecommerce solutions, you have full access to your customer data. This allows you to segment customers to send personalized messages and target them with marketing campaigns.
More Flexible Integration Options: Self-hosted ecommerce platforms offer a more significant amount of flexibility. You can choose your server and hosting provider and easily integrate the solution with third party apps and services.
Better Analytics Tools: A Self hosted ecommerce solution offers more robust analytics tools than hosted ecommerce solutions.
More Control Over Website Backend Accessibility: With self-hosted ecommerce platforms, you always have complete control over who can access your backend. You can grant employees and business partners the necessary permissions to make updates as needed.
Final Thoughts on Shopify as a Retail Ecommerce Solution
Overall, Shopify is a great ecommerce solution for those looking for an easy-to-use platform that doesn't require coding skills or a large budget. However, if you have a little more experience with ecommerce and want to have greater flexibility, Shopify is not the best option for your business. You'll get better customer data accessibility and backend access when using a self-hosted solution.
If you're trying to create an eCommerce store or running an online store and want to improve your existing setup, feel free to contact Brainvire Infotech, as it is the best-in-class provider of eCommerce solutions.