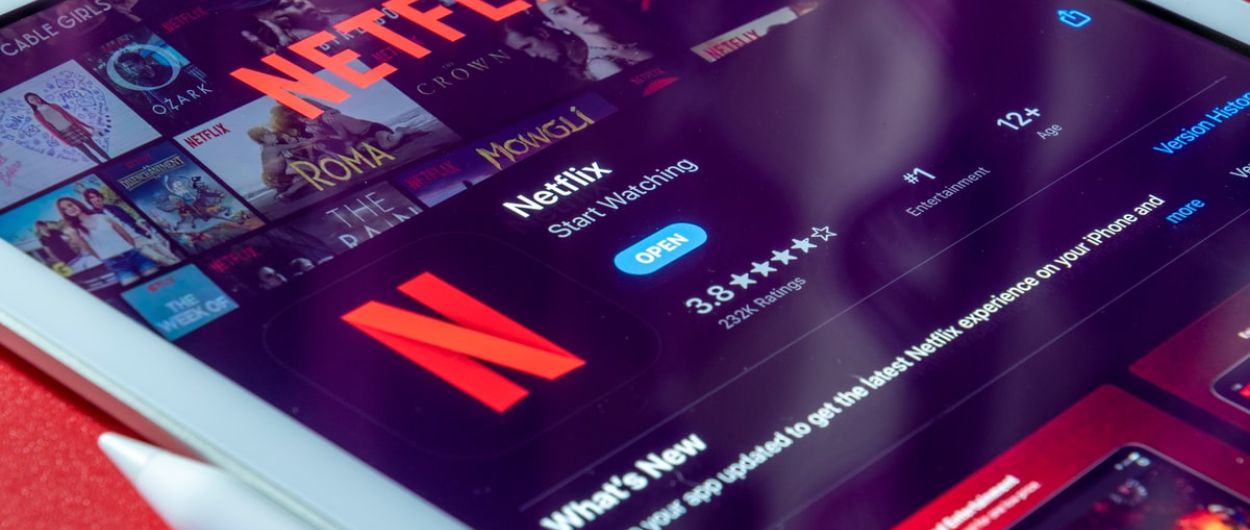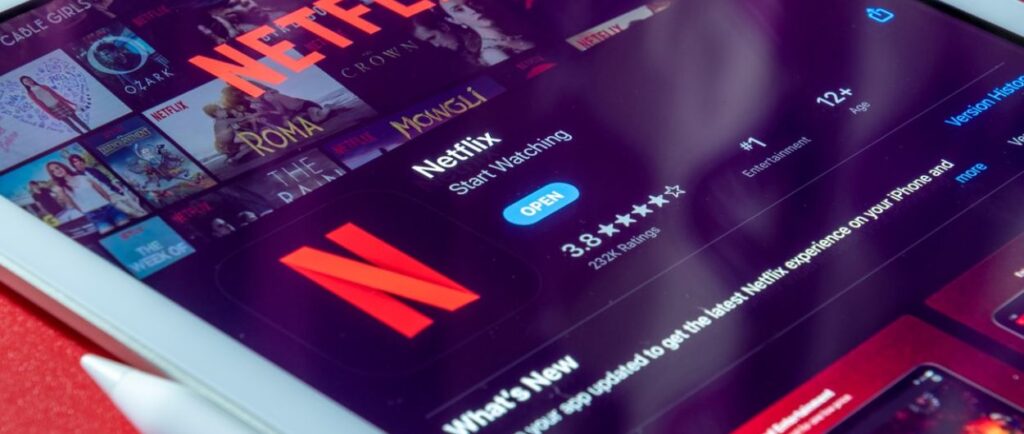 Audio-visual entertainment remains an essential element for everyone right through to adulthood and beyond. 
Whatever the sport or television series or movie is, we consciously make time for various programming depending upon what interests us most. Although we might have busy schedules, most people anticipate recasting shows from the previous season. 
In our minds, the most frequently encountered streaming TV series are Netflix and Hulu and Amazon Prime Instant Video. It appears that they captured this world using the newest technologies and erased the time when we had CD-ROMs, DVDs and other digital entertainment devices. 
According to the January 2021 survey, Netflix has 214 million subscribers. 
Let's take the best live streaming video apps as a good reference in the development of app development. 
YouTube, the pioneer video sharing platform and the second largest search engine experienced a 4.9% growth rate in 2021, according to SEMrush statistics. 
In 2022, the number of YouTube viewers is expected to hit 210 million.
It is used by billions of people worldwide and offers extensive video resources to browse various subjects like education and healthcare, films and documentaries. People can search on YouTube for DIY videos as well as streaming videos. 
Currently, over 9,500 content partners include the leading network broadcasters and studios. This is one of the kings of the streaming video industry, with an international audience of 209 million people.
Features of Movie Streaming Apps
Video streaming sites allow creators of films to connect with customers by facilitating user enjoyment of the streaming content. Video streaming has become an important sector of the entertainment industry. 
The video streaming business rose due to high entertainment demands during the Covid19 lockdown when theatres closed, and the viewers were tired from watching the show. 
Around 60% of Millennials and Generation Z watches streaming videos daily. And when it comes to baby boomers, 30% of them consume streaming videos.
Live video streaming apps developed by the developer industry have been experiencing booming, and the number of users has exploded. 
If you plan on launching an online movie streaming app, these things should be considered.
Streaming Quality
Most manufacturers focus on video streaming at high resolution in ultra-high definition.
The brand's Amazon Prime Video, Netflix, Disney+, DIRECTV and others provide this facility.
Therefore the best thing to do is upload your apps with full HD content. Here video-streaming developers can help you develop a highly functional application utilizing this feature.
Efficient Content Delivery Network
The most important aspect of the application development process is integrating an effective content distribution system to meet the demands of a global audience. Through CDN, several million people can enjoy this steamy service. Having this technology allows you to use a streaming service without the risk of cyber threats.
Compatibility With Social Media Platforms
Social Media has been a very useful tool in marketing a company's brand, and it works equally to promote streaming products.
Adding video content directly to Facebook or Twitter can increase your reach. This also means that your video – music streaming company should continue its relationships with current client bases for years.
Download Option
Download options enable users to download movies for viewing offline. The YouTube download feature allows users to download videos offline on the website. It is also free of any physical storage space, but it is not downloaded outside the app, thus preventing pirates. This can become part of your app.
White Labeling
Promoting video content is different from YouTube, and the display of third-party logos on a custom-built video streaming platform is not advisable. The technology for white labelling the video is available as per the user's need. It can serve to create a brand image.
Live Streaming API
The Livestream API is beneficial to improve content management by facilitating broadcasts to schedule live movies. Live streaming will enhance existing broadcasting systems smooth and help simplify the presentation of songs.
Embedding Video Content
This feature is essential in all streaming applications. You should use video embeddable features to make streaming video easy. When developing apps or website websites, the developers must handle this.
Factors that Makes Movie Streaming Apps Popular
Personalization
The live streaming app focuses more on user preferences. The mobile application video streams use a mechanism to analyse users behaviour before building the entire product. A further benefit of it is its search options which can be customized according to your needs. Optimise the user experience by providing comfort. All those who utilize any software are seeking optimum comfort. The streaming application gives you the option to view films online in real-time without downloading them. All this is easy with this streaming app- pause videos, restart them or rewind them.
Convenience
Streaming entertainment plays an important role in today's society and is advancing rapidly.
The main reason it's so convenient is that you can binge-watch whatever you want.
Watching TV while working can take a lot of time away from your work and make it more difficult to concentrate. These applications offer freedom from this conundrum. They make it possible to watch any movie while they're standing in a queue, riding a train, or preparing for dinner.
Cost-Effectiveness
Cable TV screening to streaming applications is following more tie-ins to how people are consuming content. This is mainly due to cost-effectiveness. The social and cultural changes that accompany this shift in the way we watch TV and movies also play a significant role.
Streaming media apps are now popular & they cover a range of digital content in real-time. Plus, they also charge minimal to zero fees.
Tech Stack required for building Movie Streaming Apps
A tech stack affects the success of apps. What programming language was used in the development of apps is very important. For live movie streaming apps, a robust tech stack should provide a results-oriented solution to reinvent entertainment for live movie streaming apps. What do you need to know about this?
Content streaming will be a massive industry for media streaming in the next few years. There's no requirement that some technologies will shape or change media streaming applications or their content. What technology are the best options for iOS app development?
Internet of Things (IoT)
The introduction of the latest technology will also help in accessing the content of media more quickly and efficiently. Remotely connected video cameras are used to capture the outdoor environment, proving very beneficial for the streaming video of a wide variety of environments. IoT-enabled content will continue to surface on media streaming in the future.
Artificial Intelligence (AI)
AI technology can transform the media streaming industry. The company collects user information from users to provide better recommendations to users to boost their engagement in the site and improve viewers' retention. The real-time user insights can make streaming media more easily available and useful.
Looking for the right app development services for your business?
You need an expert set of eyes to create the next most downloaded app. Well, look no further.
Blockchain 
Blockchains are offering new features in streaming movies to consumers. Blockchain technology will revolutionize the media streaming industry through real-time billing for the film industry. Blockchain technology and cryptocurrency are also popular for payment to access media content.
Augmented Reality (AR) and Virtual Reality (VR)
Movie streaming will help to introduce augmented reality to media streaming applications by giving the narrative effect to the streaming. Streaming Media content is effective at increasing users' engagement in immersive environments. In the future, VR will become more popular using AR technology.
Cloud Computing
Eventually, cloud-based streaming will be a huge trend for many streaming media applications. Cloud-enabled streaming services will provide a compelling platform for video streaming applications.
The Netflix Effect: Why Movie Streaming Apps Get Popular?
Netflix set the foundation for almost every movie streaming app in existence, but the main reason these apps are so popular is their underlying reasons. Tell me the primary reason?
Monetization methods for Media Streaming Apps
As businesses use video streaming apps for marketing purposes, it is crucial for them to consider the monetization of apps for the most important reason. Typical monetizing models and pricing structures for a video and media streaming application are listed below.
Cost Competitive
Netflix is so popular that it is competitive against other streaming platforms such as Cable TV. Compared to their length and variety of content such apps are surprisingly cost-effective and more flexible compared to traditional television stations and televisions.
Personalized content
Most popular streaming apps, including Netflix, offer an extensive way to customize your viewing experience to match your needs. Through an analysis of user behaviours and preferences, video streaming services show the most preferred content.
Conclusion
If you're looking to enter the world of apps, streaming movies are an ideal business opportunity. Make sure you hire a company with experience developing apps before you release your product.