Online shopping has become a necessity these days, so most businesses prefer to put up their products and services online, so as to get greater reach across the world and generate more revenue. However, if you want to create a web store, before focusing on orders and payments, you must first concentrate on the platform on which the shopping cart has to be developed. In this tech freak world, with the advancement in technology, the number of shopping cart development platforms is increasing.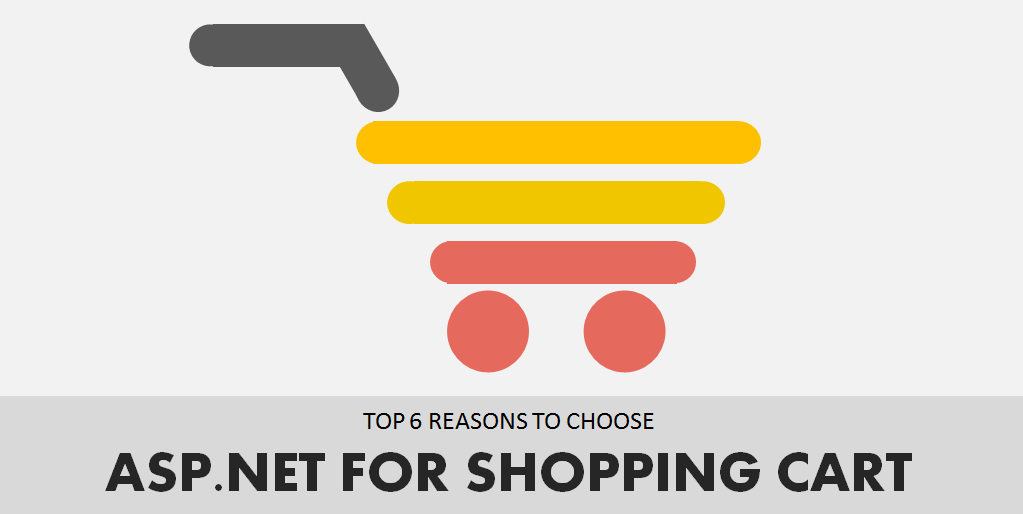 However, you must think of various options and then choose the one from which you can benefit maximum, as per your needs and requirements. These days, ASP.Net shopping cart development is gaining popularity, so you can consider it as one of your options. However, before making any decision, you must know about it. So, let us take a look at some of the most important benefits of choosing ASP.Net for the shopping cart development for your web store…
Simple and easy features: Most of the ASP.Net shopping carts are simple and have got extremely easy to use features. So, you can choose the one that has got the features you need in your web store in order to make it popular and give you customers a delightful shopping experience.
Product management: The shopping cart should be such that it lets customers to add, edit or delete the products before going to the billing process. Customers will like it if they can add and remove products from the cart. So, choose it in such a way that it makes the product management easy and flexible for the customers.
Currency converter: Your online store will let you sell products to the people across various regions with different currencies and the customers will want to know the price of the product in their local currencies. Well, ASP.Net shopping cart has got currency converter which will let customer know the exact bill amount in their local currency.
Multiple payment options: Different people prefer different ways to pay. So, in order not to lose customers, you must provide several payment options like credit card, debit card, net banking and PayPal, to name a few. ASP.Net shopping cart allows you to provide multiple payment gateway options.
Safe and secured transactions: When it comes to the ASP.Net development shopping cart solutions, you need not worry about online frauds, as it provides you with complete user authentication as well as password protection for the safe and secured transactions.
Customization and management of the website: It also allows you to add or remove products, create deals and offers as well as make modifications in the website. In short, it lets you do the complete site management without affecting the overall shopping experience of customers.
Now that you are aware of some of the most important benefits of ASP.Net shopping cart development, it is advisable for you to choose ASP.Net to develop shopping cart for your eCommerce store.
Contact Brainvire a leading Asp.net development company for customize Asp.net development services.