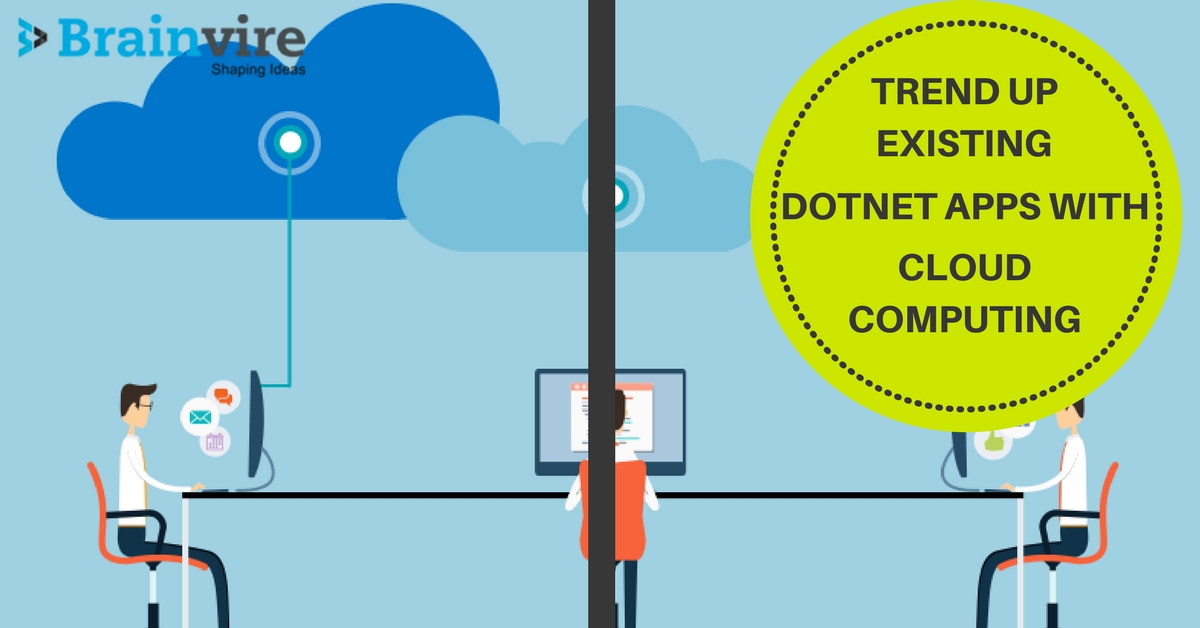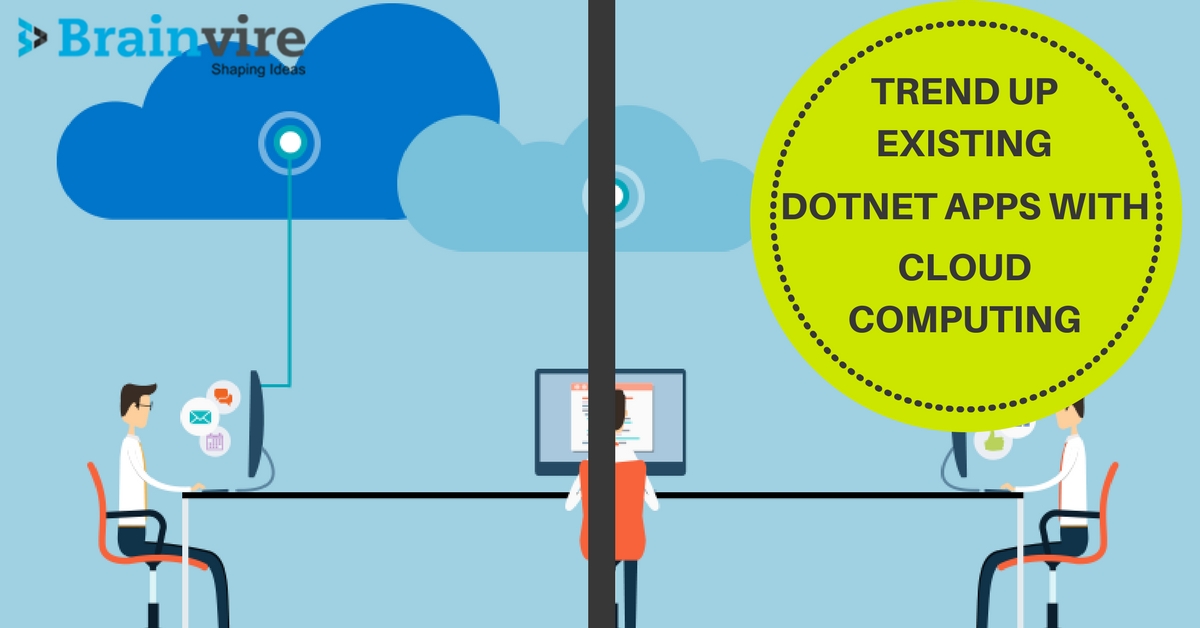 Talking About Trend Up Existing Dot Net Apps With Windows Cloud Computing Services, The world is rapidly spinning on one click devices. In an ocean of varied applications be it in Web or Mobile it is challenging for developers to accomplish customer needs with adaption and implementation of modern trending technologies. There are infinite necessities or requirements of people belonging from different business domains, according to needs developers opt technologies to craft a specific product.
Cloud Computing is a boon in today's tech-savvy era it covers all alpha to omega aspects in the field of development. A commoner using day-to-day applications might not even be aware that those problem-solving software's and applications all are breathing in "Cloud". Cloud Computing is one stop solution for features like Flexibility, Disaster Recovery, Menial software updates, Ubiquity, Security and Environmental friendly.
Adapting and implementing latest ingredients in terms of technologies is vital. Magic wands have been introduced for DotNet developers to modernize their existing applications with windows cloud computing services and they are Azure Cloud and Windows Containers. The most advantageous feature of using these solutions is that it is not mandatory for developers to reconstruct whole application from scratch. On basis of existing application requirements and taking following points into consideration:
Which categorical application requires revamp or re-architecture?
Which modules of application require partial modern work on.
Which applications can fall under "Lift and Shift" concept directly on the cloud?
Talking About Trend Up Existing Dot Net Apps With Windows Cloud Computing Services, "Lift and Shift" a core modernizing technique that can move an existing Dot Net Application to a newer or upgraded modernize environment without hindering the application's code or without an alteration in primary architecture. The modernizing approach comprises of 3 levels, all levels has its own stand and importance it is on developer whether to opt 1 approach or to amalgamate different approaches.
3 Approaches
Pre-ready Cloud Infrastructure Lift & Shift: With this approach, one can seamlessly migrate his current applications to an infrastructure as a service (IaaS- prompt computing infrastructure) platform.
Cloud DevOps-Ready: After implementation of initial approach without tailoring or alternating one can acquire benefits by executing the application in the cloud. Application's enterprise development operations processes can be refined faster and this can be possible by using Windows Container. Containers are prominent because they use supplementary cloud managed services like data, monitoring & continuous assimilation and deployment pipelines.
Cloud Optimized: This approach can opt on basis of business needs and it aims to modernize complex modules of an application. Here the user is the handler of an application because PaaS services are used at this stage to migrate an app to PaaS computing dais (using this platform user can develop, implement and manage complex application without taking into consideration the need of maintaining the infrastructure. In this approach new code is to be implemented when moving to the cloud-native application. Difficulties in terms of humongous and on-site application environment can be minimized by using this approach.
Talking About Trend Up Existing Dot Net Apps With Windows Cloud Computing Services, Developers who are keen to implement and are tending to switch towards "Cloud" or who are seeking to try hands-on holistic view of Cloud Computing should definitely go with trend of transforming existing dot net apps with windows cloud computing services because with this they can optimize their client software's more efficiently in terms of cost and time, and most importantly user satisfaction will be achieved.
Contact Brainvire a leading dot net development company for Asp.net development services.