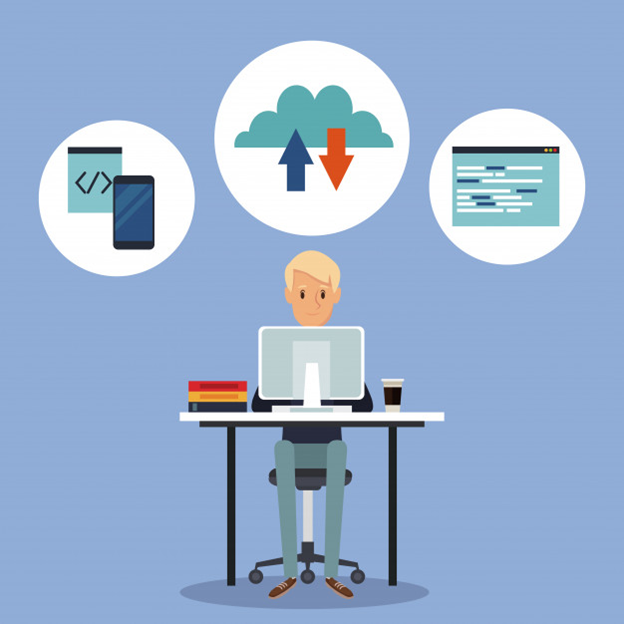 Although there are multiple Enterprise Content Management Systems or CMSs available today in the market, only a few of them are capable enough to improve the business needs by balancing the complexities and functionalities efficiently. And, Sitecore has been at the top of the list because of its out-of-the-box feature lists and benefits! Sitecore has already powered multiple business websites with its exciting features like ease of use, flexibility, and other enterprise-specific features making several enterprises trust and invest in the leading web CMS and gain the ability to innovate, deliver, and accelerate their growth.
You might be thinking, what makes Sitecore so popular and one of the most recommended CMS for a business – your business? The CMS offers some exciting and easy-to-implement features to the business. We at Brainvire, did a thorough research and made a list of some of the features that keeps Sitecore at the top of the list. Let's have a look.
Tailor-made CMS Solution: Custom solutions as the specific business needs.
Multiple Websites Management: Allows businesses to manage more than one website from a single point.
One-to-One Content Approach: Provides personalized and customer-centric content.
Multi-Language: Businesses can publish and promote the content breaking the language barrier.
Superior Content Management Experience: Swift content creation and easy distribution across various social media channels.
Complete Solution: Fits in the best for every business.
Social Media Management and Integration: Hassle-free integration of social media platforms for easy distribution of the content.
Tailor-made CMS Solution
One of the many interesting features of Sitecore that sets this robust web CMS apart from its counterparts in the market is web personalization. This feature allows the organization to collect user data on the basis of gender, location, and preferences in order to provide products/services only the user is interested in.
Multiple Website Management
Many businesses often have multiple websites under a single banner which offers diverse products or services to the customers worldwide. Managing such a magnitude of volume and conducting marketing activities across every channel can be a daunting task for the organizations. The advanced Content Management System of Sitecore put an end to such troublesome tasks by allowing the enterprise to manage multiple websites and content seamlessly and efficiently.
One-to-One Content Approach
One of the best features that Sitecore offers to its users is the ability to personalize content for every individual that interacts with the business's website. Well, if such a feature is to offered by other CS available in the market, will take considerably a lot more time if compared to Sitecore.
Multi- Language
When an organization is operating in multiple locations, it gets highly crucial to display the content in the native language. Sitecore's multi-lingual support makes it easy for the businesses to exhibit their content in the region-specific language which can be a tough task in any other CMS.
Superior Content Management Experience
Majorly, businesses face a stiff challenge when it comes to maintaining the balance between the web content and user experience. Nevertheless, it's even more challenging to customize the CMS to achieve the expected user-satisfaction. Sitecore makes it easy to create a piece of content and distribute across various channels and devices ensuring maximum user satisfaction.
Complete Solution
Sitecore is unlike any other Content Management Systems. It is a powerful and complete enterprise management system powered by innovative tools, in-built apps, futuristic DMS, and high security. With the implementation of Sitecore into the business, organizations can resolve multiple business needs by integrating various teams and workforces in a simple and effective manner.
Social Media Management And Integration
Curating a business content and publishing it across various social media channels is quite strenuous. And, integrating the social channels with the business website can be quite a time consuming and daunting for the organizations. With the help of Sitecore, businesses can ensure a hassle-free social media and PPC management integrations that further helps them to display the content effectively to the customers.
With the above-mentioned points, we come to know why Sitecore is so popular and has remained the favorite web CMS for the organizations since its arrival in the market. Whether it's content management, or it's multi-lingual support, whether it's user-experience or it's managing multiple business websites from one point of interaction, Sitecore has fulfilled every requirement that a business looks for in an optimum Content Management System.