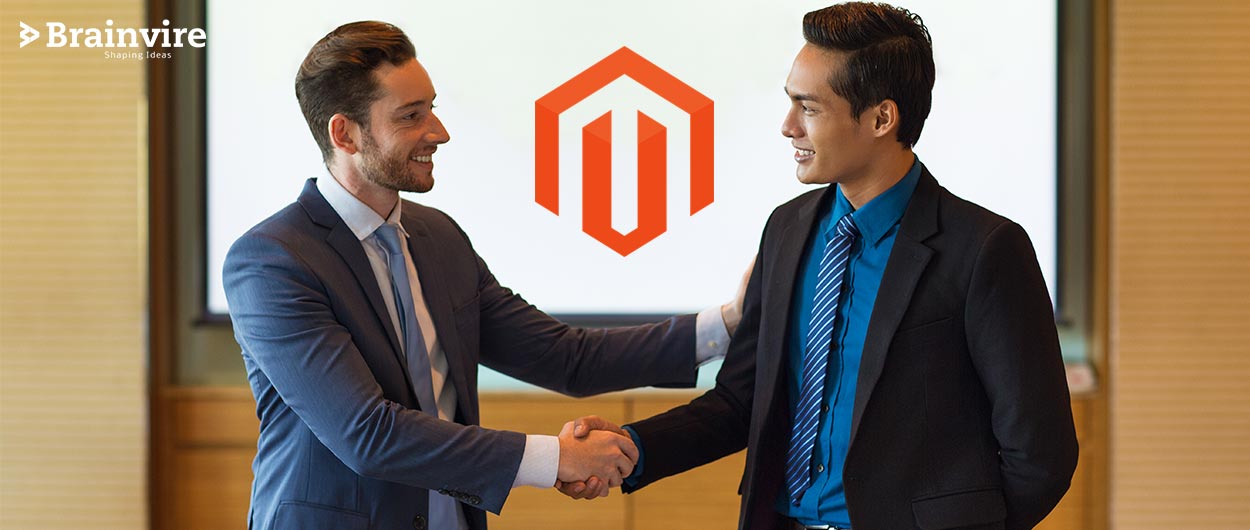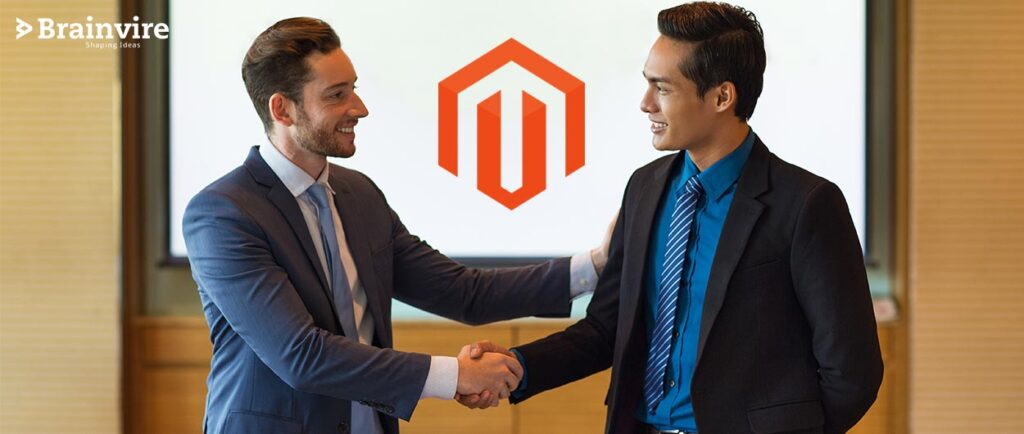 Although Magento is a powerful, open-source eCommerce development platform that any company can install on its own servers to run its online business, there are many advantages to using a professional hosting and installation service from one of the official solution partners. 
These companies have put through rigorous screening procedures by Magento to make sure they meet all the technical requirements necessary to provide the most secure, well-performing Magento hosting and installation service for your online store. 
In addition, these technology partners have proven themselves by achieving certification as a Magento Partner. They can help you maximize your online sales and profitability with the creative customizations and training services that you may require as an ecommerce business owner.
When you're searching for an agency to discuss your project with, you'll notice that not all of them will be accredited Magento partners. So let's understand what is a Magento partnership and is there a big difference between an official partner and any other Magento development company?
Yes, the difference is big. Not only in what skills and experience the agency will have at their disposal to do the job but also in how they are going to work with you to achieve the best results for your business.
To answer some of the most asked questions, we've put together this short guide for you to get a thorough understanding of Magento partnerships. In it, we'll explain what it means to be an official Magento partner and why you should consider working with one for your next eCommerce project.
We know that you're looking for a game changer and there's no better choice than us.
We have great reasons why our customers love their experience with Magento.
What is a Magento partnership?
All official Magento partners are given the opportunity to promote their business as trusted developers of the platform after passing a stringent series of assessments that prove they have both expertise and a track record in Magento development.
For agencies, this means that they are able to promote themselves as an official partner and give their clients the reassurance that they're working with one of the best ecommerce specialists around.
Why should I work with a Magento partner?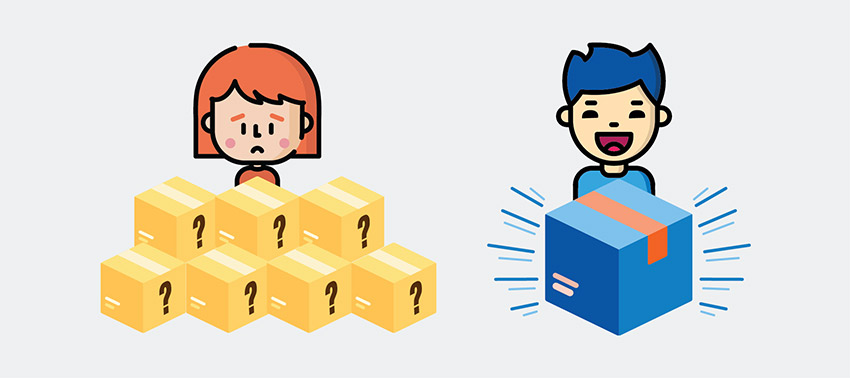 When it comes to choosing an agency, things can get a bit complicated. You may be tempted to go for the cheapest agency in your area, not knowing if their developers have the skills or experience that you need. If you opt for this option, then it's highly likely that your project will go over budget, and deadlines might slip too.
Another thing to bear in mind is that the agency you choose might not have a proven track record in Magento development, even if they say they do. You could spend time looking through their portfolio and still be none the wiser; most of the work they have done may be using older versions of Magento, which you wouldn't want your business migrating to anyway.
Who is a Magento Partner?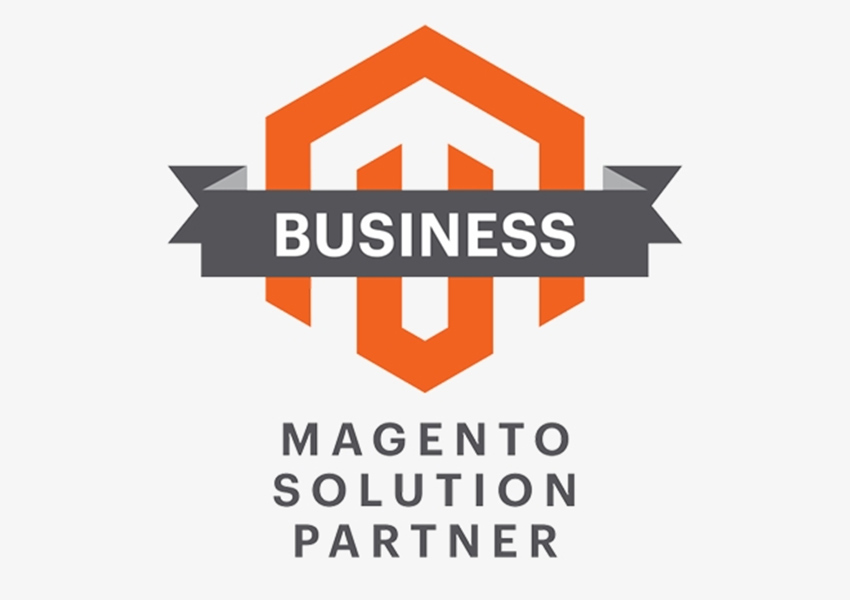 A Magento partner is an agency that has been officially recognized. Brainvire is a Magento specialist recognized by the company for its expertise and proven track record of success stories in building websites and applications on top of the Magento platform. This means we are fully responsible for all aspects of your project, including front-end design and user experience. 
However, this responsibility is not something that most agencies should take lightly – a Magento partnership also means that your agency will be held to the highest standards by the company itself. They're expected to follow strict policies required to maintain their status as an official partner, which ensures your project is completed on time and meets Magento's high standards.
If you're looking to get the best out of your Magento store, there is no better place than working with a certified partner. 
Let's look into the perks of being with an official Magento partner: 
1. Convenient Support & Maintenance Arrangements
An official Magento partner has their support arrangements in place with Magento and can offer you various support packages ranging from phone, email, and remote desktop to 24/7 on-site support. This ensures continuity of service without your business being dependent on one single solution partner, which might be a good thing.
Another option is that official Magento partners also offer a range of maintenance packages depending on your requirements. This might include daily, weekly or monthly updates to the core codebase as well as bug fixes and patches.
2. The Magento Community
The Magento ecosystem seems to just keep growing, and there is a strong community of developers, merchants, and agencies who all help each other out with new developments, extensions, or bug fixes. By hiring an official Magento partner, you will be provided with technical support in the official forums when you encounter any issues. There is also the Magento partner directory which lists all official Magento partners, and this means you can look up companies in your area and even call them if needed.
3. The Future
As mentioned above, Magento is constantly developed by hundreds of developers at the company itself but also a large community of external developers. Magento 2 development services is still in development, and there are plenty more releases planned for the future. By choosing an official Magento partner, you can be sure that your solution will always offer the latest features and enhancements without your business having to worry about development work required or core code updates.
4. Resources & Support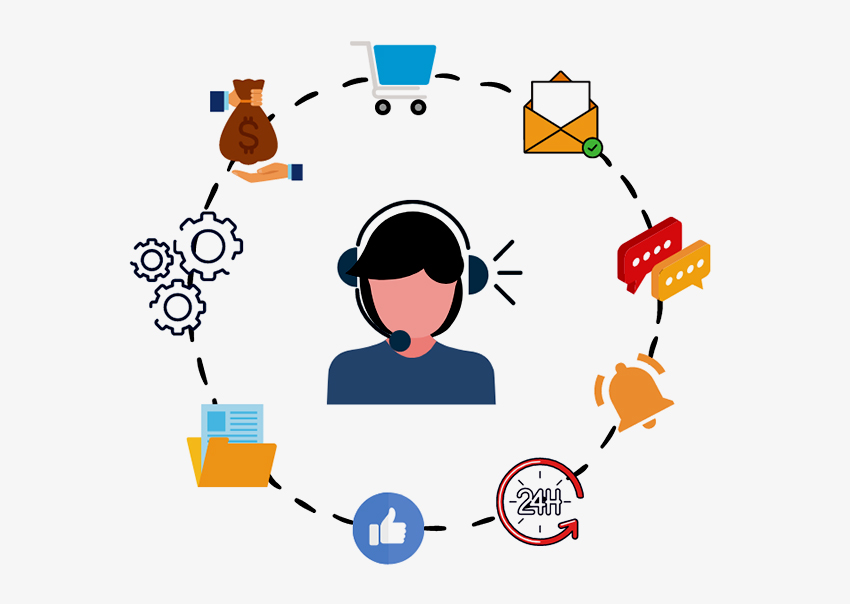 Agencies have several clients, and it's difficult to give an individual client full attention all the time. This is where official Magento partners differ from other agencies as they can provide dedicated resources and support without a conflict of interest, meaning they will always have your best interests of growth at heart.
5. Priorities & Agendas
When you choose an official Magento partner, you're guaranteeing that your company will receive the highest priority for all Magento-related work.
Many agencies might have a mix of clients, which include non-Magento and Magento customers – these agencies might therefore not be able to dedicate sufficient resources to their Magento customers (be that development time or developer hours.) Agencies also run the risk of having to prioritize their non-Magento customers over their Magento ones as they might need to bring in extra resources from other projects.
There is no such conflict with an official Magento partner who will always dedicate sufficient resources to your project without the risk of being pulled into other projects partway through, or even worse, left in the lurch.
6. Security & Plugins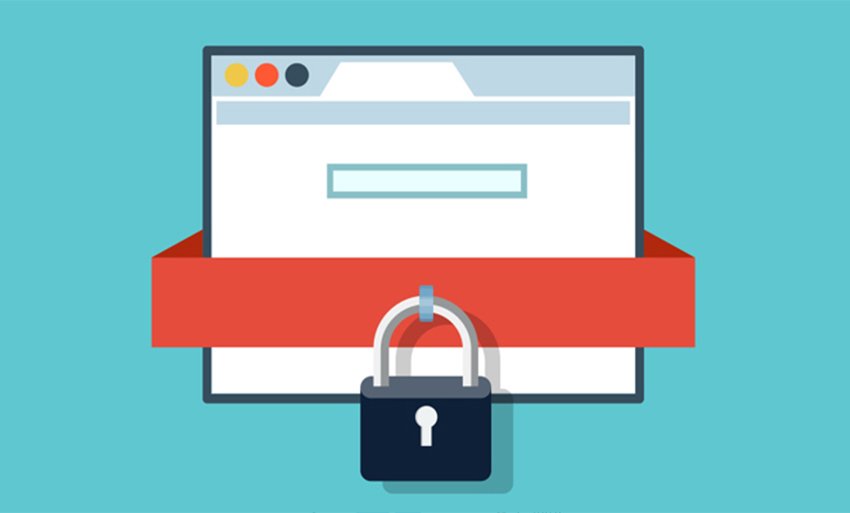 One of the many advantages of buying a premium commercial eCommerce solution such as Magento Enterprise Edition is that you can be assured that ongoing updates and patches will be included automatically, therefore ensuring your website is always up to date and secure with zero cost for you. This also means that you won't be left with out-of-date plugins which might have security issues or vulnerabilities.
7. Legal & Licensing
As an official Magento partner, all the companies listed in the directory subscribe to a strict code of conduct and agree to support the platform community-wide. This includes providing support to other merchants using one single version of the Magento codebase.
Each partner also needs to adhere to a strict and legal licensing agreement with the company itself, therefore ensuring that all third-party extensions they provide are properly licensed and supported by their own development team or a reputable extension vendor.
8. Payment Gateways & Shipping Providers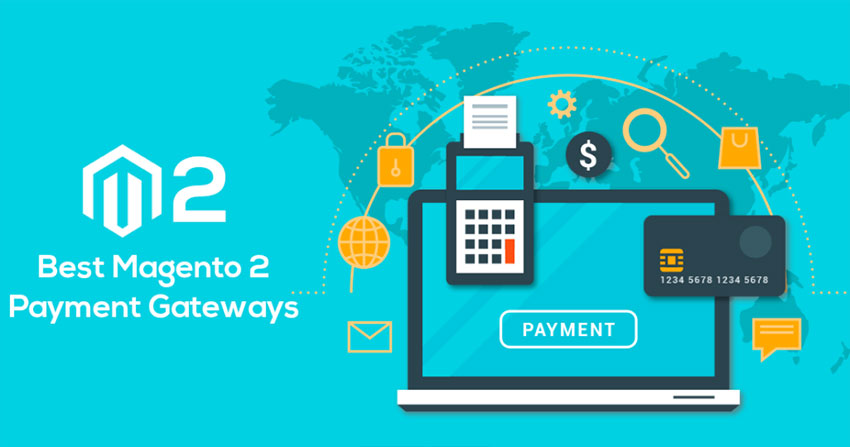 Official Magento partners form relationships with various third-party payment providers and shipping companies, which means merchants can easily integrate these services into their websites to ensure they can take card payments and ship products. This ensures that businesses don't have to sign up for numerous separate accounts but rather one account with a single billing gateway provider, who will then offer merchant support.
9. Additional Services & Training
Magento solution partners offer a wide range of additional services such as web design, ongoing support, and training to ensure that both new merchants using the platform and existing ones can benefit from various levels of the package. For example, an agency may choose to provide basic setup and installation services but then provide ongoing support in the form of monthly packages to monitor and maintain the site, or they might provide Magento hosting in integration with standard website hosting.
10. Merchant Support & Industry Contacts
As an official Magento partner, agencies are required to provide a high level of support for their merchants in terms of both technical issues as well as non-technical ones, such as marketing queries and new software updates. With an official agency, merchants can also benefit from the agency's existing relationships with other merchants, which then allows them to tap into specialist experience and knowledge that may have been gained over time.
These factors can add up to a big difference for your project, so, in summary, it makes sense to choose an official Magento partner because you can be assured of:
• Dedicated Magento resources
• A single version of the platform codebase
• Fully licensed third party extensions
• One account to access multiple payment providers and shipping companies
• Comprehensive support packages
• Experienced industry contacts.
Now that you know some of the reasons why choosing an official Magento partner is the best decision you can make, you might have started browsing for the best official Magento partner. And, if you are looking for a Magento partner, we have some great news for you!
We're an official Magento partner, and we can help your business grow by providing the best eCommerce solutions available on the market today. Our team of experienced magento developers will work with you to create a custom solution tailored to meet your specific needs and goals.
We know how important it is to find the right agency that has experience working with clients just like yours in order to get results that match your expectations. That's why our entire team at Brainvire consists of experts who are committed to helping businesses succeed online through their website design, development, marketing, and more.