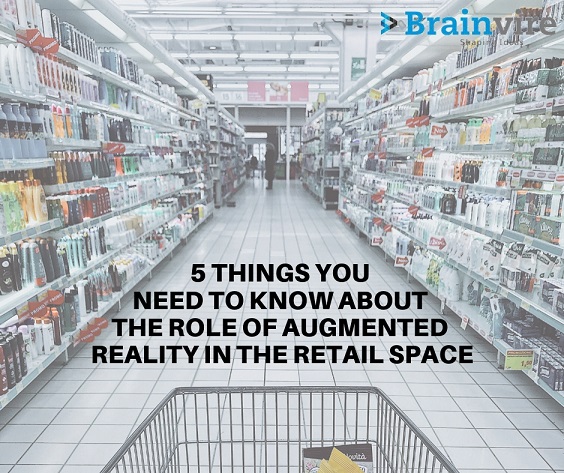 Talking About 5 Things you need to know about the role of Augmented Reality in the Retail Space, A number of technologies are flooding the market with a view to revamp almost all the businesses and it is of prime importance to decide which latest technology will be suitable for your business. For this purpose, you need a detailed insight of all the prospective technologies and which one has more benefits for your needs. Well, here we are with one such emerging advancement in the technological world, yes, it is Augmented Reality.
AR is a technology that has the potential to change the face of many businesses. Now, let's embark on the journey of understanding the basics of AR. You can dive deeper into this technology and decide whether it can suit your business to exponentially elevate its growth.
We are here to acquaint you with the enlisted information about AR technology and its role in the progress of the retail space:
1. Augmented Reality
2. Augmented Reality in Retail Space
3. Why should retailers choose Augmented Reality?
4. Examples of Successful Augmented Reality Applications
5. The future: Augmented Reality
Augmented Reality
It is obvious that you are roughly aware of the concept of Augmented Reality, but in order to get the most of this technology for your benefit, it is advisable to address the elephant in the room.
AR is the blend of numerous digital elements such as sensory feedbacks, visual overlays, and haptics in the real world environment to further dissolve the barrier between real and virtual world.
The formal definition of Augmented Reality goes, "A technology that super-imposes the virtual or computer-generated images on the real-time environment to create a view that gives a real-world experience."
Augmented Reality in Retail Space
The retail market can get the maximum benefit out of this emerging, or you can say, totally emerged technology, that is taking the world by storm. Augmented Reality Mobile Apps can reform the way in which retailers are operating their businesses.  With the application of AR in the retail space, the sales, as well as use-experience, can be enhanced to another level.
The implementation of AR in the day-to-day marketing and sales strategies can lead to the user experience being elevated along with the retailers attracting more sales and profits.
Wondering what's the hype around the use of AR in the Retail Space? Well, a few reasons are enlisted here clear your dilemma:
Impacts user's view about the brand
Advertising can be enhanced
Personalized approach for each customer
Interactive experience
Why should retailers choose Augmented Reality?
You might be wondering whether embracing this new technology will give your retail business any benefits or not, right? Well, we are here to gain perspective by giving you enough advantages and reasons to choose Augmented Reality as a tool to boost your sales and brand awareness.
Personalize the content to user needs
With the use of latest tools and technologies, you can actually filter out and portray only the content that your customer is intending to view or looking for. So, in this way you are saving your and customers' time and give them a product view that can allow customers with an easy selection.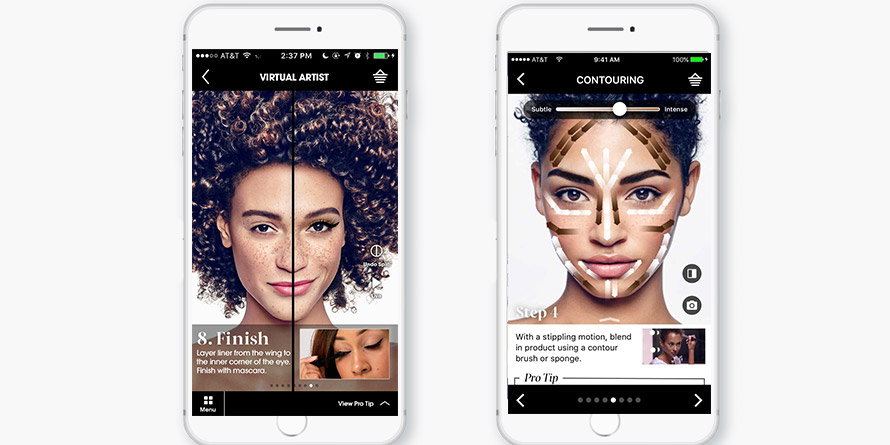 Source:https://www.adweek.com/digital/4-brands-explain-how-their-apps-improve-customer-experience/
The face of online shopping can witness a revamp
Who doesn't love to shop online in the comfort of their homes? And if this experience is loaded with features such as the view of the product in the real world, the easy trial of clothes, etc. It would be icing on the cake! Thus, AR is capable of giving online shopping a whole new face and experience for the customers.
Augmented Reality can bring printed content to life
There are many examples of the feature where you just hover your phone over a printed content and get all the additional information, pictures or video related to that content. Isn't it cool? Want to try such a feature for your business? Brainvire can aid you with this feature now!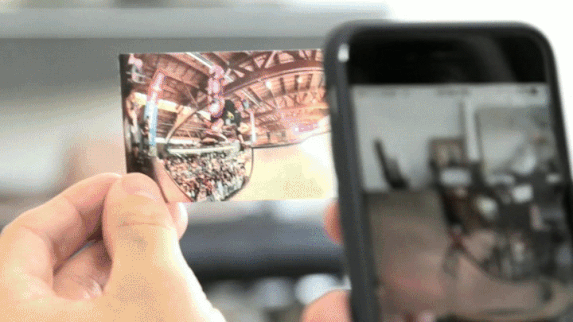 Source: https://media.giphy.com/media/3oEdvbgSQ6hEZZvGne/giphy-downsized-large.gif
Interactive user-interface to increase conversions
With the use of AR, selecting the right product becomes a cakewalk for customers. They can view it in the real world, change its color, size and so on. By giving this functionality to the customers, you are giving an altogether different experience to the users and this can help in boosting the number of conversions.
Returns and exchange rates can be reduced
If a customer chooses a product after visualizing it in the real world environment and making sure that it will suit them, then there are fewer chances of the product being returned or getting exchanged. So with the use of Augmented Reality Mobile Apps, the person who is shopping is more likely to not opt for return or exchange.
Notch-up the in-store experience
Even you will be more than happy to get an interactive experience. If you go shopping and you will likely spend more time in the store buying stuff with utmost happiness. With the use of AR, there can be interactive screens, AR aided tags that can be scanned through the Augmented Reality Mobile Apps and so on.
Add a touch of AR to improve product visualization
Talking About 5 Things you need to know about the role of Augmented Reality in the Retail Space, Normal display of products v/s Augmented Reality enabled product visualization can give you more potential customers as they will be more attracted to such different kinds of display. You can even incorporate AR in the products to elevate the brand experience and retain your customers.
A great tool for brand awareness
By using AR in various branding strategies, you can actually create a unique brand identity. And this identity can be a kick for giving your brand awareness a thrust. You can either create an Augmented Reality Mobile App or give your products an interactive AR feature.
Examples of Successful Augmented Reality Applications
Yes, yes, we know that by reading these points your curiosity is kicking in with a number of possible uses of AR to transform your retail business. For feeding your thought process, here are some of the currently successful AR applications that are doing great in stores as well as online.
With the use of Augmented Reality, IKEA has elevated the furniture buying experience for its users by allowing them to just scan the furniture and then they can view it in real size in their living room, bedroom or kitchen. This can save users from buying the wrong sized furniture and save time too.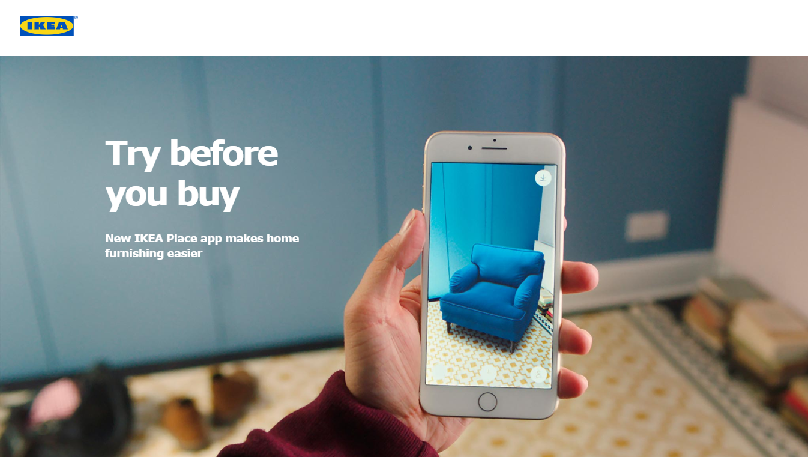 Source: ikea.com
Converse has introduced the Converse Shoe Sampler Application that allows the user to just point the camera on their feet and the AR-enabled app will respond with a wide range of shoes and show the try on the version. You can actually see the look of the shoes on your feet and decide.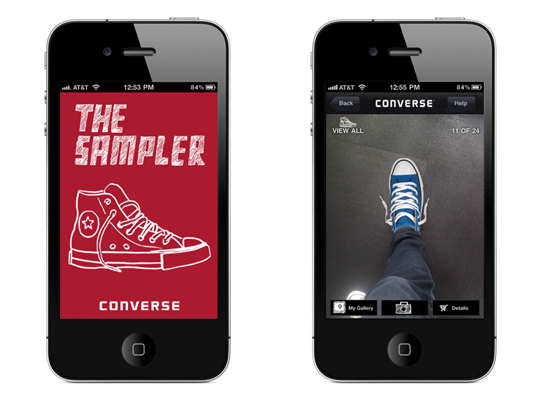 Source:https://www.augment.com/blog/3-consumer-giants-who-used-augmented-reality-for-retail/
Topshop has placed an Augmented Reality Kiosk which gives the customers a digital reflection of themselves and allows them to super-impose various clothes on them by just simple buttons and hand gestures. This can provide a new experience to the users and attract more as well.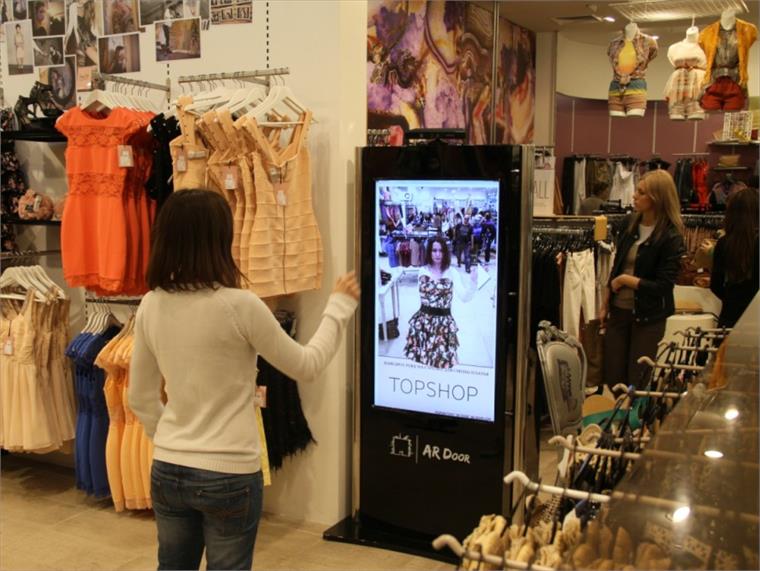 Source:https://www.stylus.com/dqvpqx
A special range of sneakers was launched by Adidas that unlocked an Augmented Reality experience for the customers at their home. When these sneakers were pointed towards the webcam, a virtual world would pop up and the user could navigate through it with the sneaker as a controller.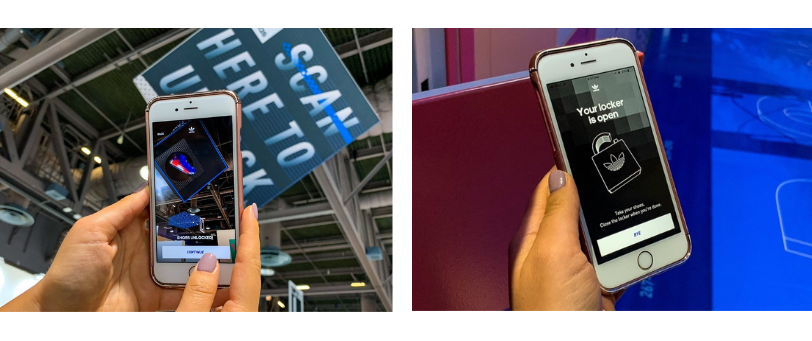 Source: https://www.engadget.com/2018/11/02/adidas-originals-complexcon-drops-ar/
Vespa used an approach of AR that used the printed content to set up a real-time experience. By scanning the ad of Vespa in magazines using Augmented Reality Mobile Apps, you can create your own scooter with different colors, accessories, and styles.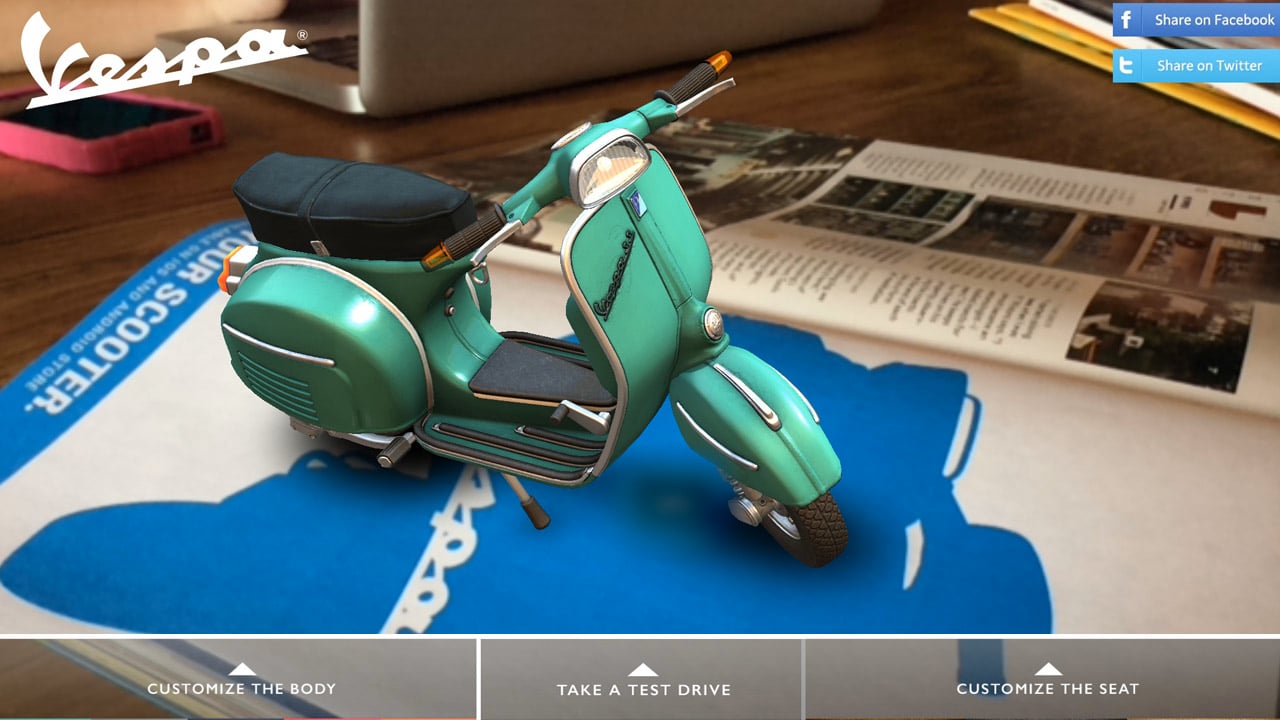 Source: https://www.augment.com/blog/5-print-campaigns-used-augmented-reality/
Lowe's with the help of Google's Tango Augmented Reality technology created an app that can simplify the shopping experience of the users. Customers can prepare a shopping list on this AR app and when they enter the store, they will be directed quickly go through the store to get the products on the shopping list.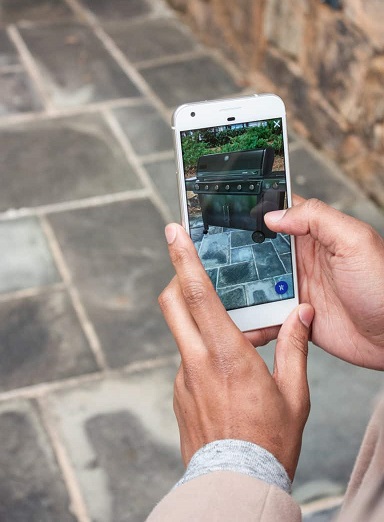 Source:https://newsroom.lowes.com/fresh-thinking/virtually-view-lowes-spring-collection-in-your-backyard/
The future: Augmented Reality
In reality, Augmented Reality which is often termed as a futuristic technology, but it is not true. AR has already made its way in all the sections of the retail market.  The time is not too far when you will be sitting in the comfort of your sofa or sipping a cup of coffee in the kitchen, wearing AR-enabled glasses or browsing through the Augmented Reality Mobile Apps, shopping for everything you need. Yes, all this without even stepping out from your home!
Sum and substance
Talking About 5 Things you need to know about the role of Augmented Reality in the Retail Space, If we go with the optimistic approach of the retailers and equally positive response by the customers as well, Augmented Reality is indeed the best choice that you can make for increasing the profits of your retail business. AR can complement any aspect of your retail business, whether it is branding, marketing or sales, AR has got your back with its exciting features.
Are you thinking to incorporate Augmented Reality in your business? Approach us with your retail business detail and we will surely help you to grow your retail sales. Connect now!