An analytical company named
StatCounter
recently presented a report in which they have an analyzed worldwide Operating system market share. It has stated that Google's Android has overtaken Microsoft Windows as the World's most popular operating system based on total internet usage through desktop, mobile, laptop, and tablet, collectively.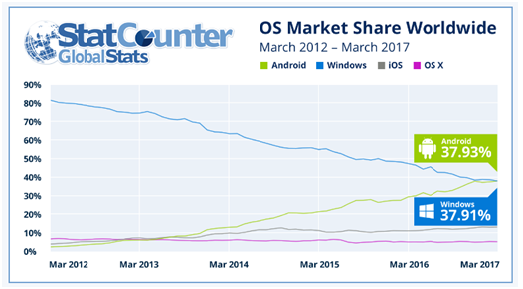 Android is everywhere!
There are millions of devices in the world running smoothly based on the android operating system. Apparently, the constant advent of technology made us think in a different way in every aspect right from making a call to remind you to follow a healthy diet!
Well, keeping apart how Google has changed our lives, Google has recently launched the developer preview for its next android operating system.Preceded by Marshmallow and Nougat, Android O update would bring some noticeable updates in the Android world.
Android app developers and android app development companies have started anticipating the overall frame of Android O by having a look at the developer preview for Android Development Services.
AndroidO: Everything you need to know
Currently working on a title that must be from the initial "o", Google is yet to release the official name of an android operating system. The first developer preview is available for the following device.
Nexus 5X
Nexus 6P
Nexus Player
Pixel C
Pixel XL
Pixel smartphones
Above devices required manual download and flash in order to check compatibility issue with various updated features.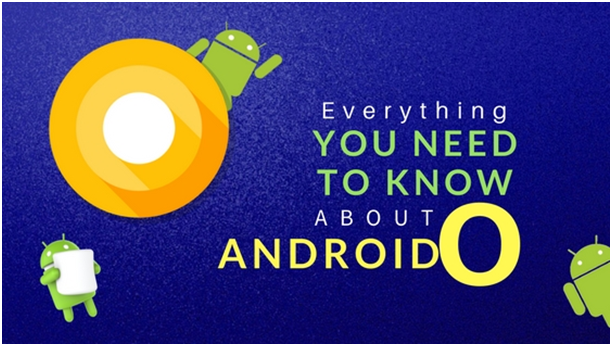 This Android O developer preview starts from initial alpha release to final release of the system. According to Google, This preview runs from 21st March 2017 to the final android O release, which will be taking place in Q3 of 2017.
This video from Android Authority will explain the behavior and look of the Android O operating system.
Google will release four developer previews, with second in May, the third in June and, fourth in July followed by the official release of the Android O in the third quarter of 2017. As per the first alpha preview version, the major updates are as per following:
Notifications Channels:
Android O introduces the customized notification channels for managing the notifications.It helps users to create an easier way to manage each type of notifications. There can be many controls with the notification categories such as snooze, timeouts, and notification dismissal, and notifications channels that can be personalized.

Credit: Android developer preview
Autofill Framework with Android O:
With the increment in digital transformation, transactions through a mobile app such as signing up and payment details are increasing. And, to make it error-free Android O makes it easier by introducing Autofill framework.The user can opt for Autofill for forms such as payment, registration, etc.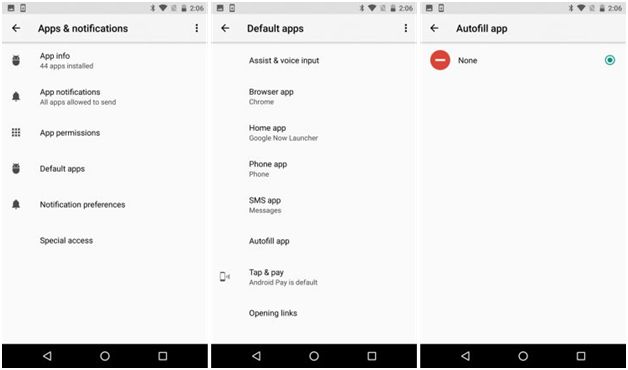 Credits: Medium.com
The picture-in-picture mode in Android O:
Android O will allow picture-in-picture (PIP) mode for the devices. It is a multi-window mode that is used for video playback. Android developers are given entire video playback features they can add into the video apps.
Below image shows Picture-in-Picture mode on Android TV.

Credits-xda-developers.com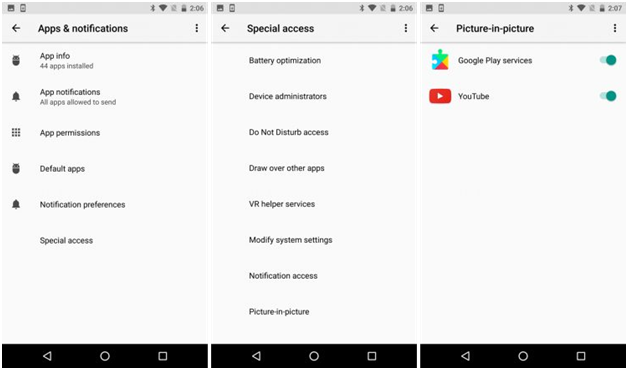 Credits: Medium.com
Android O introduces Adaptive icons:
Android O provides Adaptive icons that can support visual effects and can support different shapes across various device models. It provides consistency to the app icon's design format. These icons are adaptive in nature so you can find the the similar format of app icons across the device.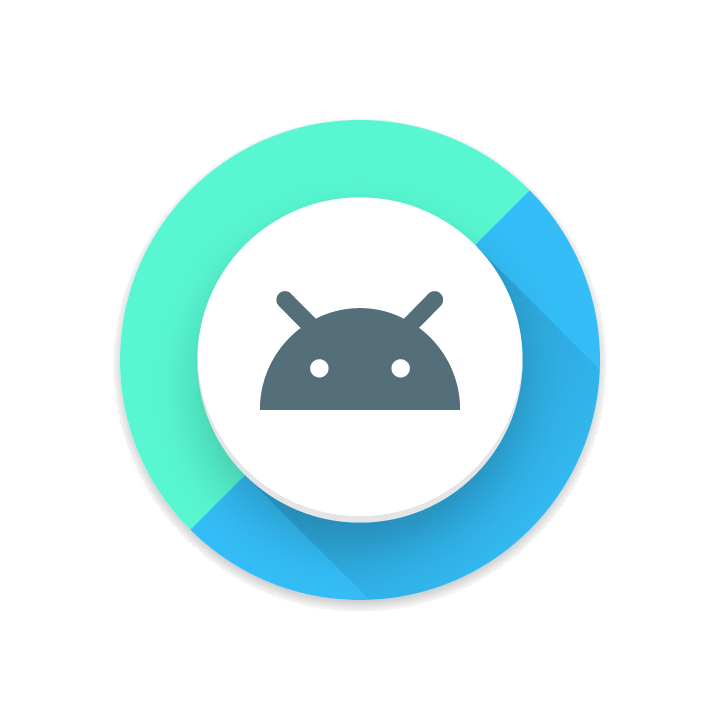 Credit: Android Developer Preview
Wide-gamut color capable display with Android O:
With the Android O, developers can leverage wide-gamut color display in the devices.
Android O supports Multi-display:
Android O supports multiple displays on devices. If an activity of the app supports multi-window mode and is running on a device with multiple displays, the user can switch between the activities from one display to another. Android O automatically enables multi-display support if an activity supports multi-window mode, Android API overview stated.
Along with that, there are other noticeable updates from the a mobile app developers for hire point of view as well as user's point of view. Enhanced version of Android operating system introduces a wide range of new features for developers and users.
More of personalization through the user's perspective, Android O is anticipated as feature-rich platform starting from permission management, notification settings, attractive UI, picture-in-picture mode, app badges, status bar, navigation bar, lock-screen, autofill framework, and so on.
Contact Brainvire a leading Android development company for customize android mobile app development.